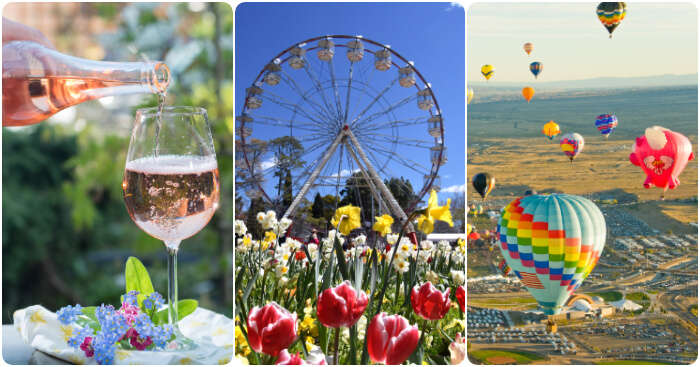 Canberra is one of the rare places where you hear the chirping of birds throughout the day. They wake you in the morning and return with you in the evening through glorious sunsets. The restaurants cook up a storm and people smile at you along the streets.
The air is clean and crisp, and mobs of kangaroos sometimes watch you along the roadside. The city is full of lakes and parks and a beautiful day would draw families out for a BBQ picnic. Every season unfailingly arrives with its own color and sets a special mood. Canberra is a young city filled with verve, vigor and fabulous food. This city, Australia's capital, constantly offers festivals to visit, new restaurants to try, beautiful treks to explore, brilliant roads to cruise on and rich cultures to immerse yourself in.
Celebrate flower power at Floriade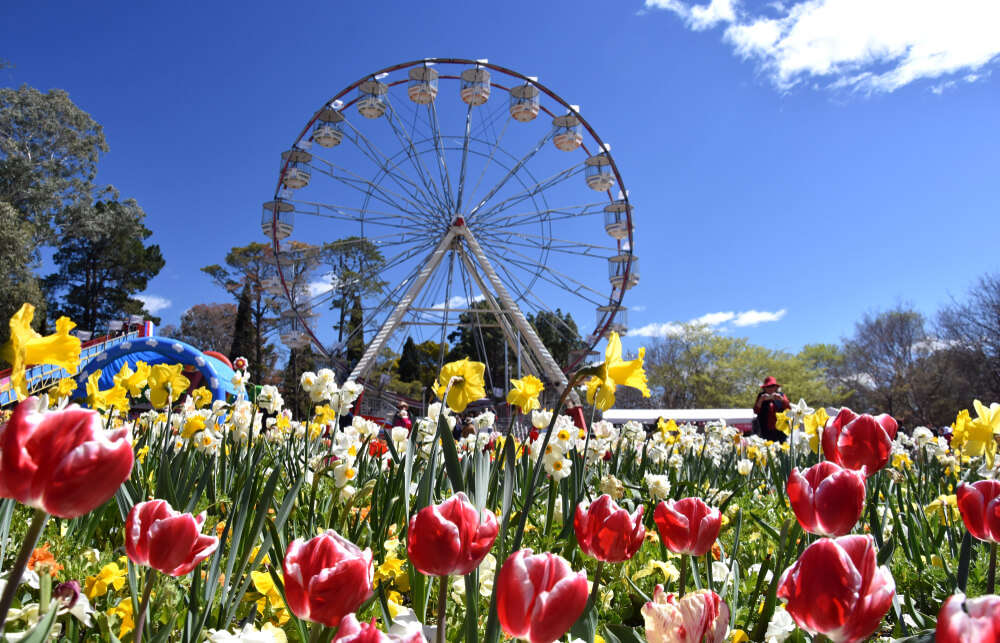 This is Australia's biggest celebration of spring and it's set to delight the green thumb, the floral aficionado or the backyard gardener with 30 days of blooms, food, and entertainment that takes place between 5 September to 14 October 2022.
Indulge in some Rosé at Lake George Winery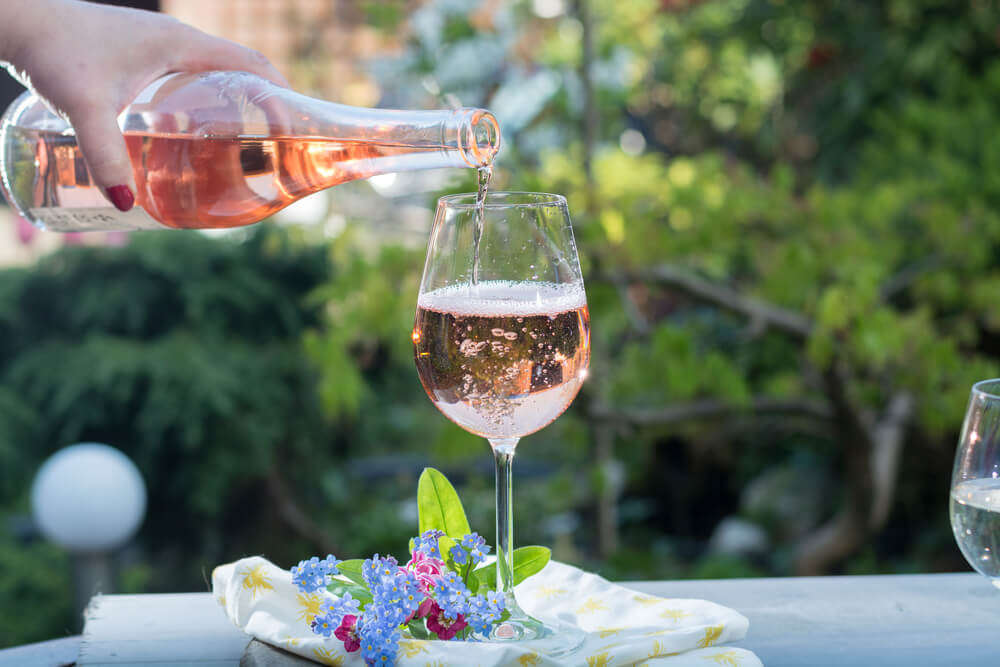 Come for the vineyard but stay for starry sky, rolling hills and 'paddock to plate' experiences at the revitalized Lake George Winery. With a brand-new restaurant menu and vintage wines on offer, you will be treated to an indulgent array of wines and food on the 113-hectare property. Their Rosé, a perfect blush colored wine with a sweet and dry finish goes well with surf and turf and is a must try!
Must Read: 14 Ways To Celebrate And Enjoy Christmas In Australia
Have a picnic at Gibraltar Falls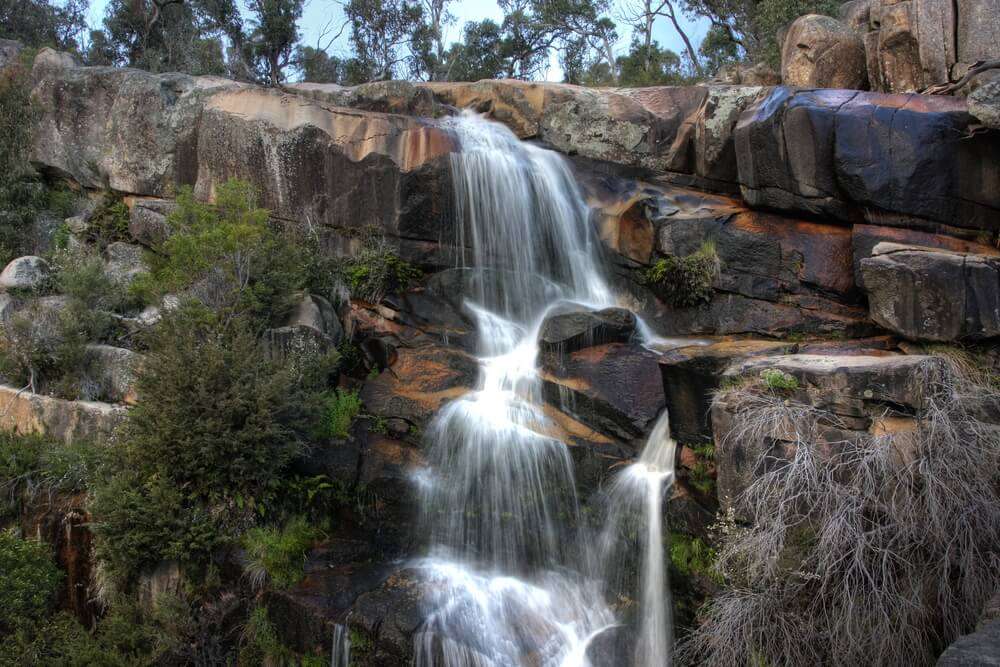 A short 40 minutes away from Canberra city, at the edge of Gibraltar Creek Pine Forest, sits Gibraltar Falls. With a 50-meter drop, the falls almost look like silver tear tracks on the wrinkled face of a brown rock giant. The gushing sound of the falls is cacophonous as you venture down to the viewing platform.
Visit the farmer's market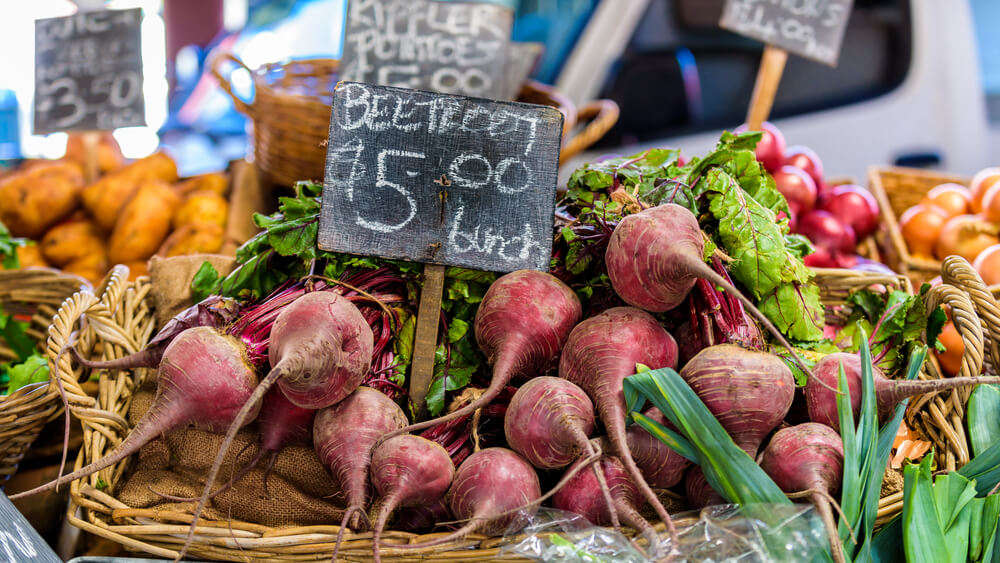 Home to more than a hundred local produce stalls, the farmers market is where you go to enjoy a Saturday breakfast. Walking past fresh flowers and bright colored 'fresh from the field' vegetables, savor the aroma of crisply baked bread and unfailingly purchase a bottle of cold pressed olive oil. Before long you'll be excitedly primed for breakfast. Just one bite into a Bratwurst sausage and a sip of Wagonga coffee and your day is off to a glorious caffeinated start.
Suggested Read: Destination Of The Month: What Makes Australia In October A Great Time To Go Down Under?
Shop at Urban Providore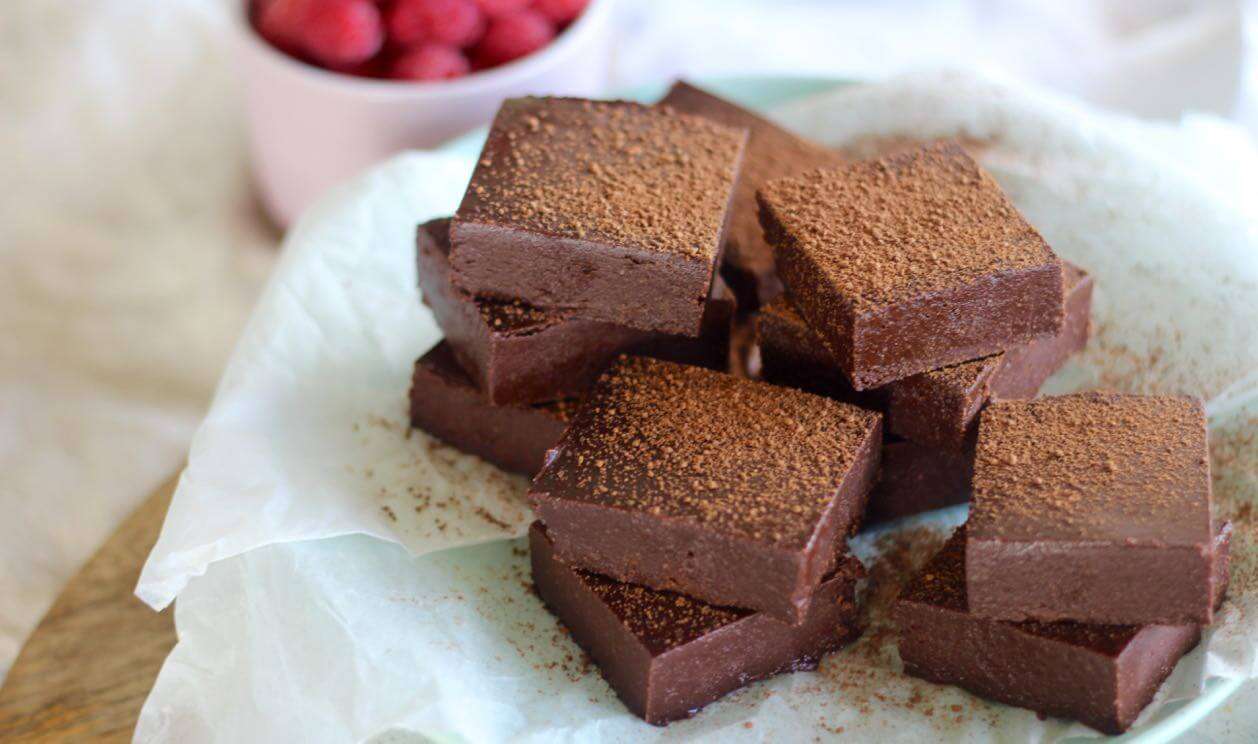 Located in Fyshwick, Urban Providore sources unique and amazing artisan-crafted products made from the best quality products in Australia. Enjoy a day browsing their store and choosing ideal products for yourself and friends back home that will surely delight the palate and tummy. Don't forget to get some fudge and salami when there!
Hop on a hot air balloon ride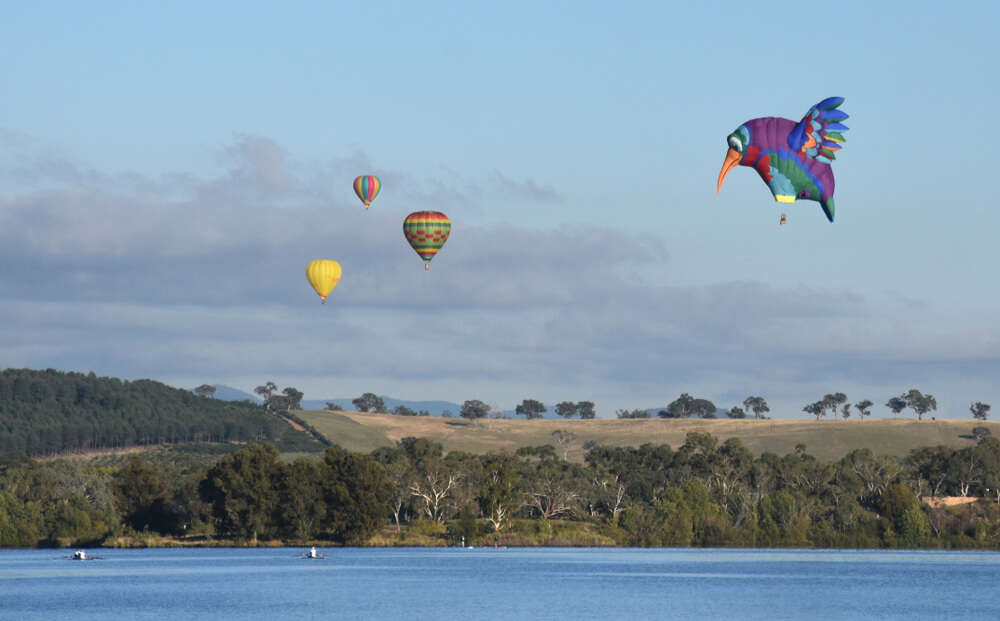 Gently floating upwards on a foggy morning, you wait for Air Traffic Control to give your balloon pilot clearance to be wafted into the clouds (literally). Your basket drifts into the sky to admire Canberra's landscape from up above. Whoosh… the burners go… and the higher you soar. Looking down on the city, trying to recognize it from 3,000 feet is quite an experience as you capture the beauty of the bush capital.
Suggested Read: 14 Waterfalls In Australia That Take You Closer To Nature
Visit the National Gallery of Australia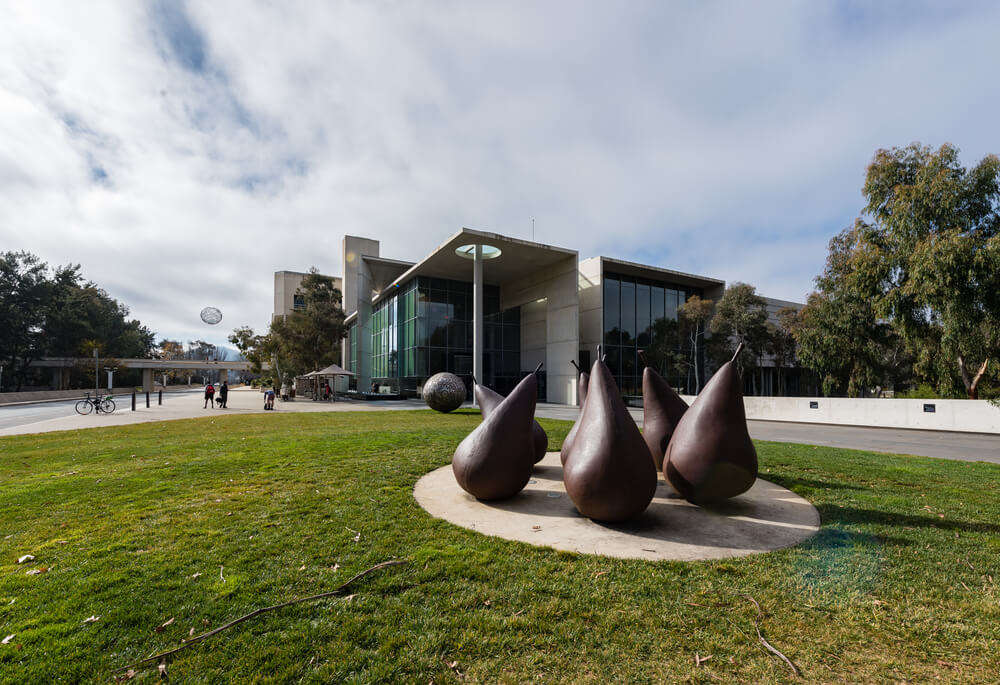 Visiting the largest art gallery in the country is a must. Losing all sense of time, you traverse the great halls of history that showcase both local and international art and architecture. Staring into a rare cloth banner from Thailand that features Buddhas of the past and future is enough to whirl your minds in wonder and mysticism. Pssst… you'll also find scrumptious high tea here.
Browse the Old Bus Depot Markets

Sundays are best spent walking through an array of handcrafted wares, clothing, and jewelry at the markets. With a cupcake in hand, you scan the stalls seeking something unique to add to your home décor collection.
Suggested Read: 10 Restaurants In Australia To Taste The Aussie Flavours
Photograph the capital from Dairy Farmers Hill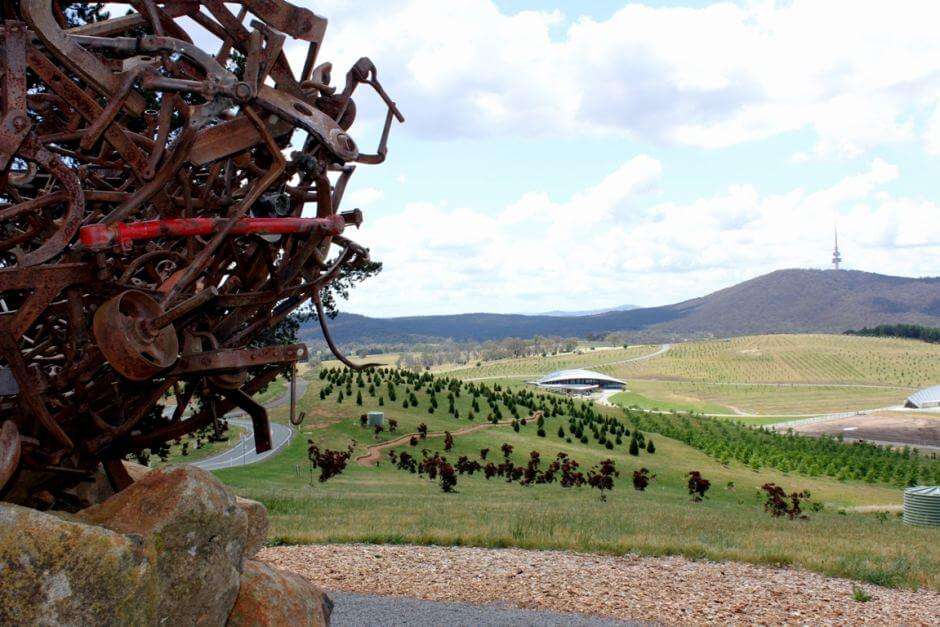 Drive to the National Arboretum and stop at the lookout at Dairy Farmers Hill that offers spectacular 360-degree views over Canberra and beyond. You can capture breathtaking sunsets from here, so take a bottle a sparkling with you as you enjoy the scene unfold.
Meet a llama or two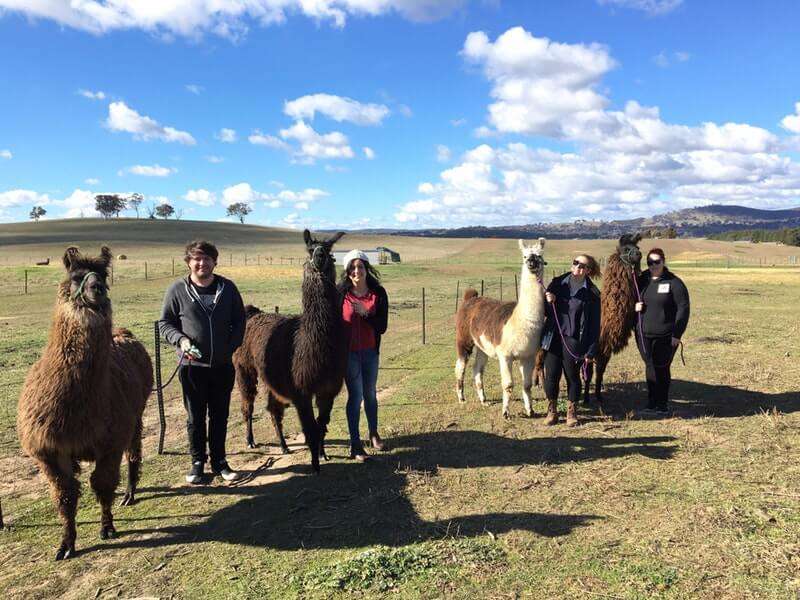 Llamas. They are tall, have a calm demeanor and are cuter than pugs. You will be keen to meet one llama in particular; his name is Mahogany. Living on the Alpaca Magic Farm (a 30-minute drive from Canberra) with his perfect red polka-dotted bowtie, this South American domesticated camelid is friendly and a hoot to be around. He makes a great candidate for selfies too!
Rosemarie John and Joseph Ellis are award-winning travel and food bloggers who have made Canberra theirs forever home. With a background in communications and media, Rosemarie and Joseph are curious, expressive and wear a big smile when flavors satisfy their palates. Don't forget to follow their journey on their awesome blog
Further Read: Drop Everything And Head To These 9 Islands Near Australia Now
---
Looking To Book An International Honeymoon?
Book memorable honeymoon on TravelTriangle with 650+ verified travel agents for 65+ domestic and international destinations.
---