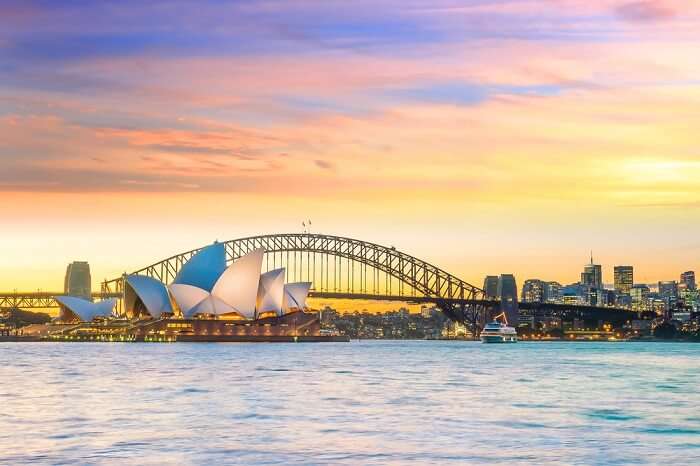 If you are planning to escape to a place far away, where the wild adventure awaits you, there is no better place than the 'Land of Kangaroos'. Australia in October gives you all the more reasons to pack your bags and flee to the country down south.
It is one of the rare countries on the globe where you will find all the experiences in one place. From beaches, deserts, and dense national parks, from swimming with the sharks and bungee jumping from a dam, the outbacks of Australia guarantee you all kinds of vivid and eclectic experiences. While the leaves shed the trees here, the landscapes in Australia are livelier than ever. Here is all you need to know about visiting Australia in October.
Weather In Australia In October
Image Source
If you are wondering what season it is in Australia in October, it is springtime. While in India we experience autumn during this month, spring blooms in full form in Australia in October. Australia climate in October is pleasant and welcoming. It is a great time to enjoy water sports and other events that take place during this season.
The temperature in Australia in October lies between 18- 22 degrees Celsius during the day while the temperature in the night drops to 14 degrees Celsius. Your packing list for Australia in October will mainly include cotton tees, shorts, and flip-flops. Carry a light jacket for it can go nippy in some parts of the country.
Suggested Read: 15 Reasons Why Spending Winter In Australia Is Better Than Being Anywhere Else!
Top Things To Do In Australia In October
October is the best time to visit Australia since there are plenty of events and festivities happening around this time. Here are all the things that should entice you to book your tickets and take a plane to Australia.
1. Festivals: Attend plenty of them
October is the time of festivities in Australia. Get ready to attend back to back fests and events on your holiday in Australia. Gorge on lip-smacking food at Crave Sydney International Food Festival, and dance to the good music at Melbourne Festival. Smell the fragrance of thousand beautiful roses at Renmark Rose Festival in Adelaide and experience the island culture at Island Vibe Festival Queensland.
Suggested Read: Street Food In Australia: 10 Best Delicacies That Are Literally Finger Licking Good!
2. Water sports: Plunge deep into the ocean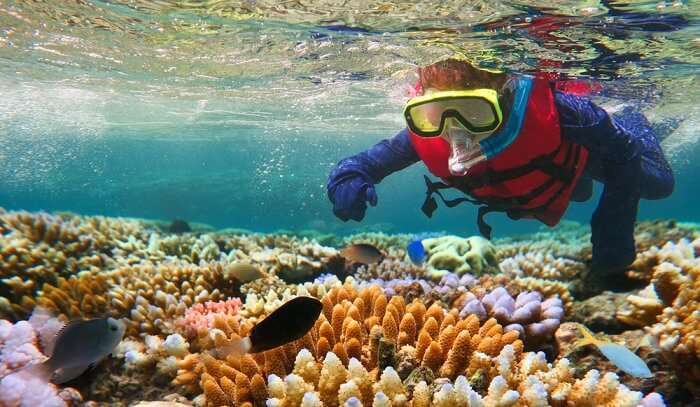 If you are visiting Australia in October, it is a great opportunity for venturing into the watersports. Surf on the wild waves or explore the depths of the ocean with scuba diving in Great Barrier Reef. If you love paddling, you are even going to love kayaking and canoeing in Sydney Harbor. Weather in Brisbane, Australia in October is perfect for getting soaked in water and enjoy watersports at the nearby beaches.
Suggested Read: 8 Water Sports In Australia That Give You An Adrenaline Rush
3. Beach Hopping: There are thousands of them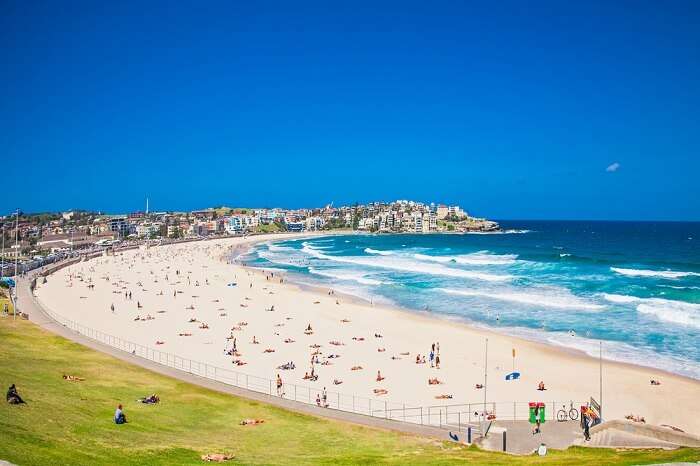 Do you know how many beaches are there in Australia? There are over 10,000 beaches in Australia so you will never run out of places to get that beautiful tan in the sun. The best thing would be to book a luxury resort by any of the beaches in Australia and enjoy a laidback Aussie vacation. While Bondi Beach is one of the famous beaches of Australia, 75 Mile Beach is where you can find sharks even in the narrow water.
Suggested Read: Meditating In This Crystal Castle In Australia Will Keep All Your Woes At Bay
4. Adventure sports: Boost your adrenaline
Doesn't Australia sound synonymous with adventure? That is because it is. It is only in Australia where will get to climb the Sydney Harbor Bridge or do the world's highest dam in Abseil. Swim with the white sharks in the east coast of Eyre Peninsula. Bungee Jumping in Cairns is the most famous adventure activities of all in Australia.
Suggested Read: These Adventure Sports In Australia Will Satiate Your Thirst For Thrill!
5. Spring Racing Carnival in Melbourne
The weather in Melbourne, Australia in October is warm and inviting. It is also the time when the happening city hosts Spring Racing Festival which is a major tourist crowd puller. The social scenes lure socialites and fashionistas from all over the country to attend the happening race. The event is organized at various venues including Flemington, Caulfield, Cranbourne, and Seymour.
Suggested Read: These Horizontal Falls In Australia Are The Proof That Nature Is A One Crazy Conjurer
6. Wine Tour In Barossa Valley
Barossa Valley in South Australia opens its gates to the country's best vineyards for the wine connoisseurs to taste the best wine in the country. Australia season in October is when the new leaves begin to form. The warm weather in October calls for a cross-country road trip to the Barossa Valley and enjoy sipping wine with picturesque scenery in the backdrop. It is one of the best ways to enjoy October holidays in Australia.
Suggested Read: Barossa Valley: An Absolute Guide To Explore The Wine Paradise On Your Next Australian Holiday!
7. Staircase To The Moon In Broome
Consider yourself lucky if you are visiting Australia in October because the Broome's season is towards its end. October is the last month when you can experience the rare phenomenon when the moon reflects on the low tidal waves creating a spectacular illusion of staircase to the moon. Apart from that, there are a lot of things to do that will keep you busy in Broome, Australia. It is one of the best places to visit in Australia in October.
Suggested Read: Best Gold Coast Theme Parks For A Dose Of Fun & Thrill On Your Australian Holiday
Either you are planning an Aussie-moon or a leisure trip to Australia, October is a perfect time for you to spend your autumn vacation on the adventurous island. What awaits you to plan a vacation to the 'land of kangaroos'?
Comments
comments