Not a sight we regularly get to see and surely not something for the faint of heart, a gaping hole in Pacific seems to be one of the most intriguing sights to behold. Known by the name of 'Thor's Well', there are many theories to justify the name of this natural occurrence, in Oregon, USA. This well appears to be swallowing the entire ocean inside and during high tide, no one would ever dare to get any closer to this hole. Though not bottomless, the 20 feet deep well has been formed due to the waves crashing across the same region for years leading to erosion and thereby forming a sea cave.
Facts To Know Before Visiting Thor's Well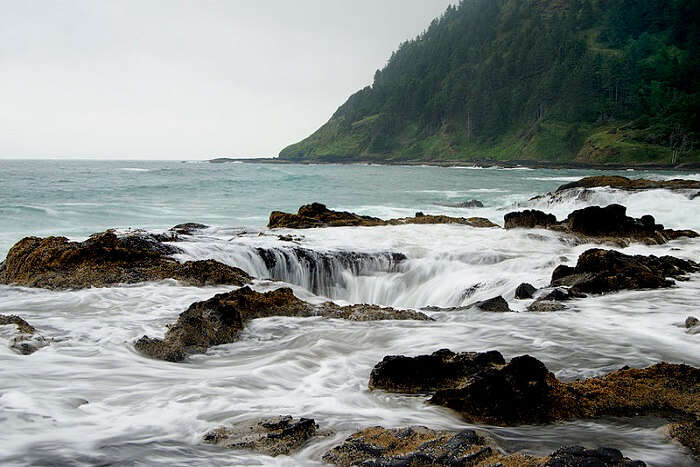 There are certain things that you ought to know about this well before you plan a visit near the region. Even though you won't be able to step closer to this giant hole, it is essential to gather more information. Here are a few facts to help you out!
1. When the hole is filled with the water from the Pacific, it starts spraying bubbles all around the rock, making a frizzle sound and thus, emptying itself.
2. Particularly the winter storms are known to agitate the tides around this region, making it even more dangerous. Maybe, these storms and their reaction is one of the reasons why it is called as 'Thor's well'.
3. Despite the odds, this place can be visited during low tide and the tourists are advised to explore one hour prior and one hour after the high tide.
4. There are other places like Thor's well in Oregon, called as 'Devil's Churn' and 'Spouting Horn', present in Cape Perpetua and have a similar effect and have been formed by similar reasons too!
5. These attractions in the Oregon Coast and more of such kind have led to the name of 'Seven Wonders Of Oregon', which has gained popularity with the passage of time.
Must Read: 21-year Old Woman Becomes The Youngest Globetrotter To Travel To All The Countries In The World
How To Reach Thor's Well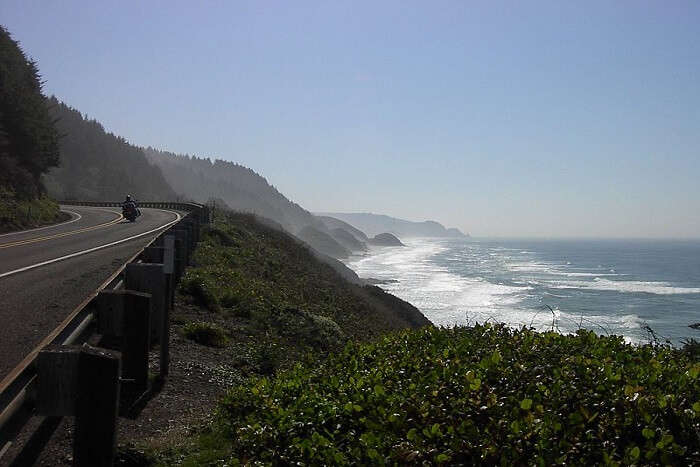 To view this spectacular site, you can rent a cab to get your own vehicle and park the same at Cook's Chasm pull-out. If you wish to see this well from a distance, you can choose from any of the viewpoints or simply take the steps to get a better look. For a closer look, you can take the trail connecting several points at Cape Perpetua Scenic Area.
Suggested Read: Pizza Museum: Every Pizza Fan's Delightful Journey In An Unforgettable Paradise
With so many places to explore around the world, this one is nothing less than a spectacular treat to the eyes. A stunning beauty in itself, who would have thought that years of waves splashing across the same point can lead to such a charming site. If you've already added this place to your bucket list, then we say, it's time you visit too! So, pack your bags and plan a trip to USA for an ultimate vacation experience on your next adventure here!
Comments
comments