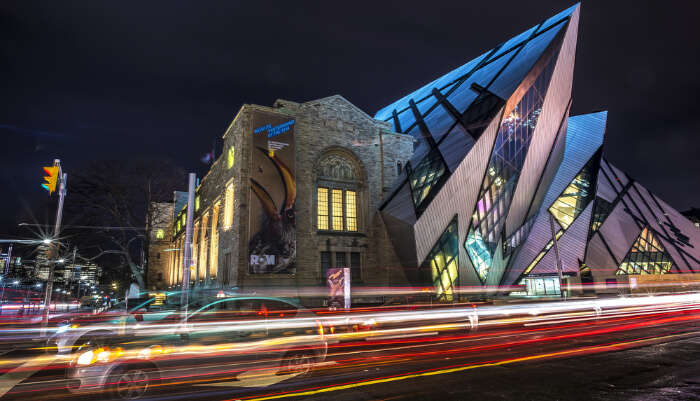 In Toronto, one can see several interesting things because the city is the hotbed of several cultures. With museums showcasing artworks of different eras, Toronto is an ideal escape for those who are seeking to get an insight into the various cultural practices of locals in and around Toronto. Whether a person has an interest in Canadian history and ceramics to fine arts and art exhibition, you will see an extensive variety of museums in Toronto. The Toronto museums know how they can combine entertainment and education.
Toronto is one of the most diverse and largest cities in Canada. Every true enthusiast or casual observer will be able to visit the museum and find something interesting for them. The cultural scene in Toronto is very impressive. Go through this list of museums in Toronto to know everything you need to add these locations on your bucket list!
Top 10 Toronto Museums
Appealing to all the history and art aficionados, these Toronto museums never fails to impress. Take a look at this list of top museums to visit in Toronto that exhibit the culture and heritage of this destination perfectly!
1. Royal Ontario Museum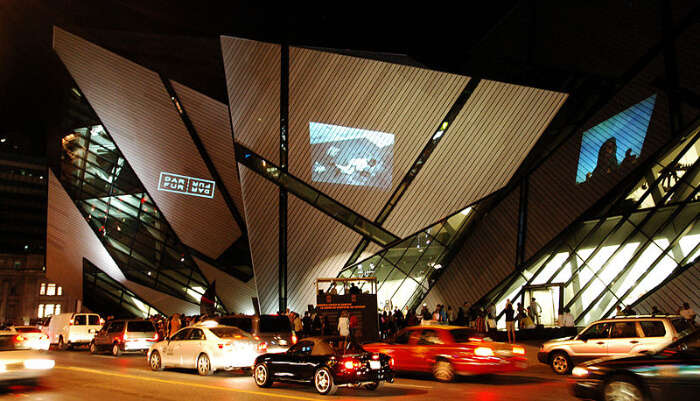 Royal Ontario Museum is one of the largest Toronto museums and your tour will be incomplete if you are not stopping at this place. This place has several impressive collections starting from cultural objects to artwork, with all the exhibits present here focusing on natural history. If you are interested in the textiles, Ancient Rome, Greek antiques and Japanese culture, then you should visit this museum which has more than 40 impressive and intriguing galleries. Make sure you are visiting the James and Louise Temerty Galleries where you can get the opportunity of looking into the best fossil collection of the world. It is a famous art museum in Toronto Canada
Location: 100 Queens Park, Toronto, ON M5S 2C6, Canada.
Timings: 10 a.m. to 5:30 p.m. (Tuesday to Sunday)
Cost: INR 1600
Must Read: 10 Chinese Restaurants In Toronto That Serves True Flavors Of China!
2. Art Gallery Of Ontario

Starting from photography to contemporary art along with European masters you will get a lot to see in the Art Gallery of Ontario which happens to be one of the largest art museums in entire North America. You will get to see about 95,000 of artworks sitting in this museum. Everything present here is inspiring. It is said that the Art Gallery of Ontario is an architectural gem that was expanded in the year 2008 and has been designed by famous Frank Gehry.
Location: 317 Dundas St W, Toronto, ON M5T 1G4 Canada.
Timings: 10:30 a.m. to 5:30 p.m. (Tuesday to Sunday)
Cost: Free of cost
Suggested Read: 6 Best Places For Shopping In Toronto That Will Make You Want To Splurge!
3. Bata Shoe Museum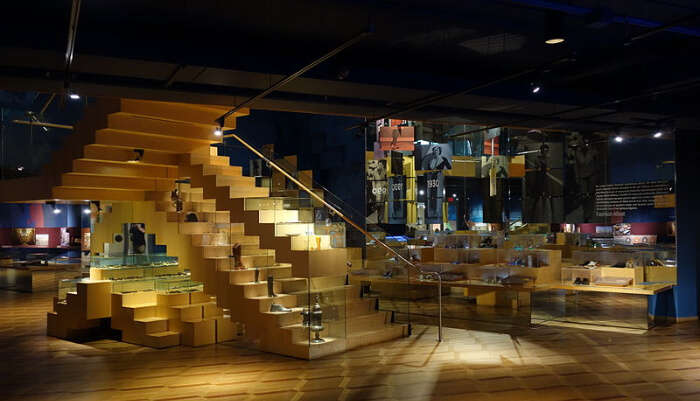 If you are very much into shoes, then this is one of those unique museums there everyone loves to visit. If you want to know the footwear history, then visit the Bata Shoe Museum. This place has near about 13,000 shoe pieces spread over a total of five floors. It will show the evolution of shoes and one will be able to learn a lot about the footwear role in our society that is prevailing throughout history.
Location: University of Toronto-St George Campus
Timings: 10 a.m. to 5 p.m. (Monday to Sunday)
Cost: INR 980 for adults
Suggested Read: 6 Best Churches In Toronto To Marvel At The Ancient Architecture
4. Hockey Hall Of Fame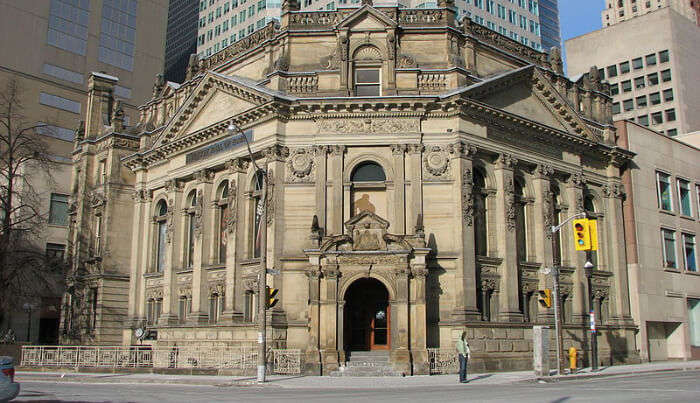 Hockey Hall Of Fame focuses on the favourite sport of Canada. In this Toronto museum, you are going to encounter the largest collection of several memorabilia of hockey in the world along with Stanley cup. In this museum, all the visitors can easily compete against one another by taking part in the animated version of the greatest shooters and goalies. If you have a very passive approach towards the hockey game or its appreciation, then you can also watch the movies that are based on hockey. Whenever someone visits Toronto they ensure that they are visiting the Hockey Hall Of Fame if they are a sports fan.
Location: 30 Yonge St, Toronto, ON M5E 1X8, Canada.
Timings: 10 a.m. to 5 p.m. (Monday to Sunday)
Cost: INR 1400
Suggested Read: 4 Airports In Toronto And Close To It For An Easy Commute To This Canadian City
5. Design Exchange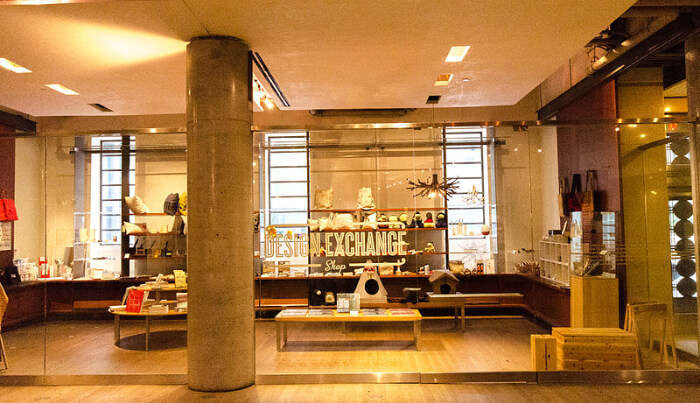 If you find the spectrum of design to be more interesting then you should visit the Design Exchange. This Toronto museum was established In the year 1984 and is now home to a collection of several rich industrial designs of Canada that highlights the history starting from 1947 till now. It has an impressive collection, which is increasing over the past five decades and has more than 600 archival material and industrial design objects which include textiles, lighting, electronics, furniture, and housewares.
Location: 234 Bay St, Toronto, ON M5K 1B2, Canada.
Timings: 9 a.m. to 5:00 p.m. (Monday to Friday)
Suggested Read: Christmas In Toronto: 6 Things You Can Do To Bring In The Festive Season!
6. Textile Museum Of Canada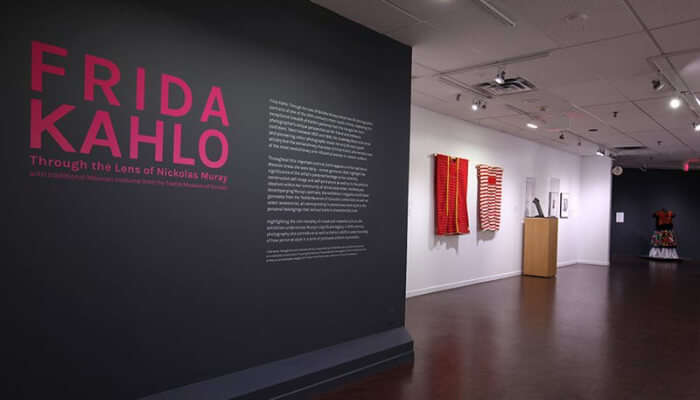 If you are interested in looking into the collection of things whose ages can be more than 2000 years then you need to visit this place. This place has more than 13000 artifacts that are covering 2000 years of different types of textiles that have been taken from 200 different regions of the world. In this place, you will get ceremonial clothes, fabrics, garments, quilts, carpet and many more. This is the place where one can learn a lot about textile history and how they are significant in our culture and society. Every year new exhibitions are hosted here to keep things fresh.
Location: 55 Centre Ave, Toronto, ON M5G 2H5, Canada.
Timings: 11 a.m. to 5 p.m. (Monday to Sunday)
Cost: INR 1000 for adults
Suggested Read: 7 Places To Visit In Toronto That Will Leave You Captivated!
7. Aga Khan Museum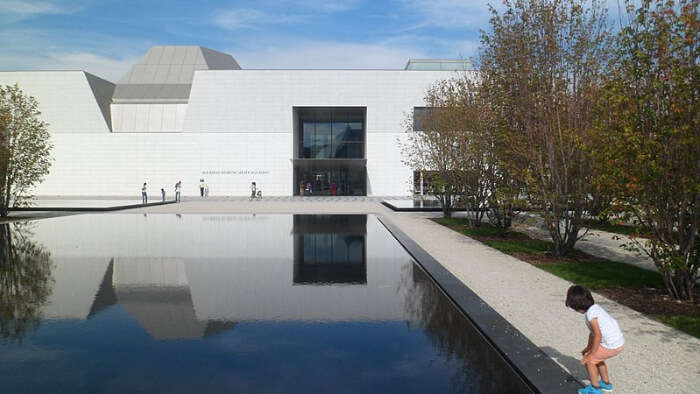 Aga Khan Museum was built in the year 2014 and this museum showcases alluring architectural beauty. This museum has been designed by one of the winning architects named Fumihiko Maki. Aga Khan museum has near about a thousand objects which are mainly focusing on the Muslim civilisation and the culture of the Islamic world. In the gallery space of the museum, you can see 250 items that are displayed with their time frame. Along with the permanent collection, you can see other workshops, live art performances, collections and many more. You can visit the place every Wednesday and encounter exhibitions for free from 4 p.m. to 8 p.m.
Location: 77 Wynford Dr, North York, ON M3C 1K1, Canada.
Timings: 10 a.m. to 6:00 p.m. (Monday to Sunday)
Cost: INR 1400 for adults
Suggested Read: 8 Festivals In Toronto To Experience The Hip Culture Of Canadian Metropolis
8. Ontario Science Centre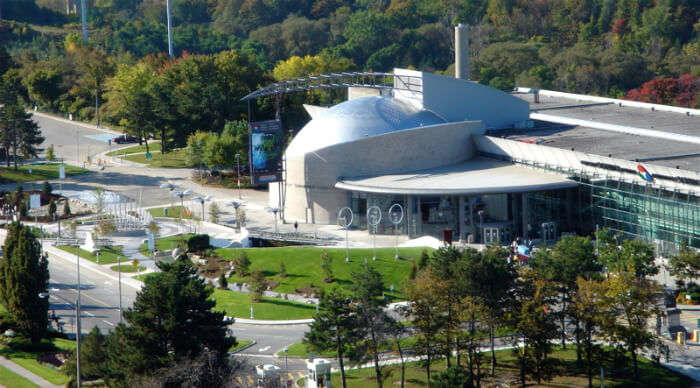 If you are someone who loves science then this is the right museums in Toronto Canada that you should visit. This is one of the most famous science museums in Toronto which is open to the public. Built in the year 1969, this place will provide you with some interactive settings, which will make science look more fun. Starting from geology, human anatomy, nature to science you will get everything here. On the exhibit hall, you will get hands-on experience of 500 different types of science experiments. This is also a great place where you can take your child to see the art planetarium or replica rainforest and it will spark your kid's interest.
Location: 770Don Mills Rd, New York, ON M3C 1T3, Canada.
Timings: 10:00 a.m. to 5 p.m (Monday to Sunday)
Cost: INR 1550
Suggested Read: Toronto Casinos: Catch A Game In The Canadian Province Ontario
9. Museum Of Contemporary Art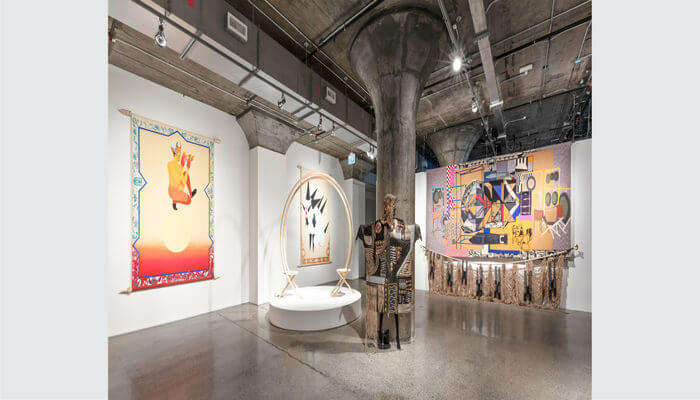 Image Courtesy: museumofcontemporaryart
Museum of Contemporary Art was previously known as the Museum Of Contemporary Canadian Art and is one of the most amazing art museums in Toronto, Canada. Between the five floors of the gallery space, you will get a space of 55000 square feet. It has 2 prime exhibition floor along with small program spaces. In this Museum, one can see the exhibition of several art and artists who are recognized globally and are Canadian. If you want to explore the entire museum, then you will have to pay a cost otherwise if you are opting for the first floor only then it is completely free.
Location: 158 Sterling Road, Toronto, On M6R 2B2, Canada.
Timings: 10 a.m. to 5 p.m (Monday to Sunday)
Cost: INR 1000
Suggested Read: 7 Top Toronto Christmas Markets That Need Your Attention And A Visit Soon!
10. Casa Loma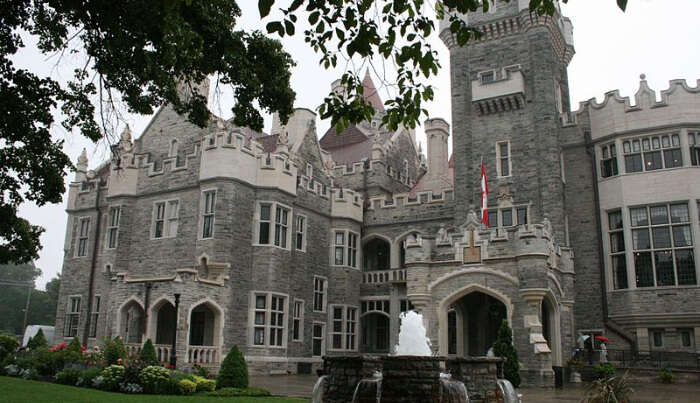 Casa Loma is one of the famous places to see in Toronto because not everyone gets the opportunity to visit a castle. Casa Loma is the former home of famous Sir Henry Pellatt, who was the Canadian financier. The construction of Casa Loma began in the year 1911 and it took about three years for the construction to get completed. $35,00,000 were spent on building this castle. When you will visit this place you will feel like you are travelling into another time. Here you can explore several decorated suites, an 800-foot tunnel, mysterious secret passages, stables, and towers along with a beautiful state garden that is covering a total landscape area of 5 acres which is very impressive. You can also opt for the multimedia self-guided tour, which is available in French, English and other languages.
Location: 1 Austin Terrace, Toronto, ON M5R 1X8, Canada.
Timings: 9:30 a.m. to 5:00 p.m. (Monday to Sunday)
Cost: INR 1600 for adults, free for children under 3 years of age
Further Read: Toronto International Film Festival Includes The Likes Of Meryl Streep & More
These are the names of the famous museums in Toronto. Each of the museums that are mentioned above are one of the best museums in Toronto and the concept is very unique. Toronto is rich in culture and other fields as well. If you want to know about the history of Toronto then the Toronto museums are the best places to visit. It will help you to understand the culture and the people of Toronto. Look into the timing of the visit and the cost of the ticket before visiting the place when on a vacation to Canada. These are the reputed history museums in Toronto.
Frequently Asked Questions About Toronto Museums
What are the museums in Toronto?
There are more than 10 cool museums in Toronto that are worth your visit. Some of the famous names are Royal Ontario Museum, Design Exchange, Hockey Hall of Fame, Ontario Science Centre, Bata Shoe Museum, Textile Museum of Canada and many more.
What are the things to see in Toronto?
Whenever you are visiting Toronto make sure you are going to CN Tower, Museum of illusions, Distillery District, Ripley's Aquarium of Canada and many more.
Will I have to pay any fee for entering the museums in Toronto?
Yes, one will have to purchase the tickets to enter the museums in Toronto. You will get some special discount on special days and there are several exhibits that you can watch for free, but most of the time you will have to pay some initial price.
Is Toronto an expensive place?
Toronto is one of the best places to visit and it is quite expensive for several tourists. If you are a conscious traveler then you will have to spend wisely.
Why is Toronto so famous?
Toronto is extremely famous because it is one of the largest cities in Canada and it has a lot of attraction sites like parks, museums and many more. CN tower is present in Toronto, which is a very famous landmark and is one of the tallest buildings in the world.
Is Toronto safe?
Toronto is a safe destination to visit and is among the 6th safest city in the world. Make sure you are taking some necessary safety and prevention steps as well.
Which month is the best to visit Toronto?
One must visit Toronto from late April to May and starting from mid-September to mid-October. During that time the weather will be pleasant and the tourist crowd will be less.
How many days one should spend in Toronto?
One must spend at least 3 days in Toronto to visit all the popular destinations and the Niagara falls. Both places are located in the southern Ontario region, which is very close to the US border.
Box Linking
Museums In Yogyakarta Museums In Vancouver Museums In Turkey