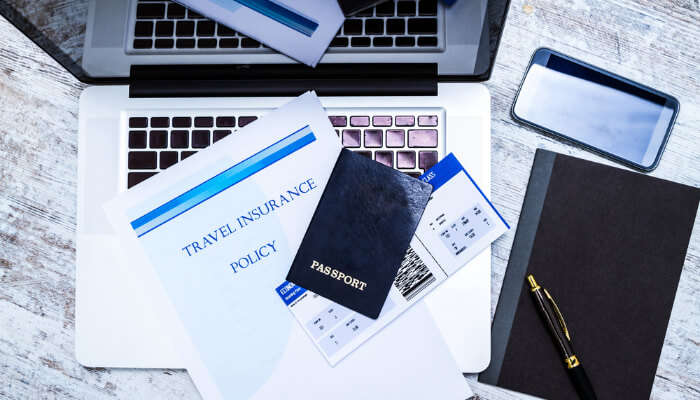 The United Kingdom is located in Europe, but it isn't part of the Schengen area. Therefore, if you plan to visit the UK, you will need a UK visa. Apart from a visa, a travel insurance in UK is integral for anyone traveling to the UK, whether to Scotland, London, England, Wales, or the northern part of Ireland. Read our travel insurance for UK guide to secure your holiday plans for 2022.
5 Reasons Why You Need Travel Insurance In UK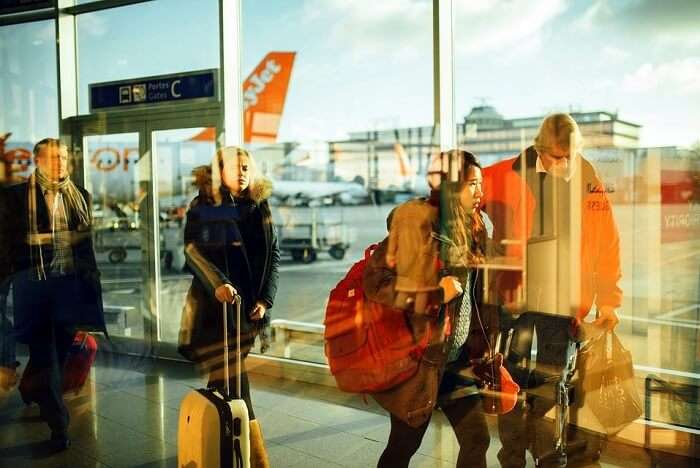 Traveling is all about embarking on adventures, finding new places, and sharing unique experiences with our loved ones. Travel insurance for UK lets you go on this trip of a lifetime, without worrying about the unforeseen. Here's how travel insurance for UK comes in handy:
Health care in the UK is quite expensive. It is highly recommended that you purchase the best travel insurance for UK because you run the risk of not being approved for a visa at a later date if you leave the country with unpaid medical expenses.
Travel insurance for UK will provide you coverage for total loss of checked-in baggage.
If you're involved in a political risk or a catastrophe evacuation, travel policy in UK will provide you emergency hotel extension service until it is safe for you to fly back home.
The best travel insurance in UK, Europe will cover cover a whole array of adventure activities like snorkeling and water skiing.
Travel insurance has also got your back in case of missed departure, delayed departure of 12 hours or more, and cancelling, cutting short, or amending your trip.
Must Read: 10 Legendary Restaurants In United Kingdom
Inclusions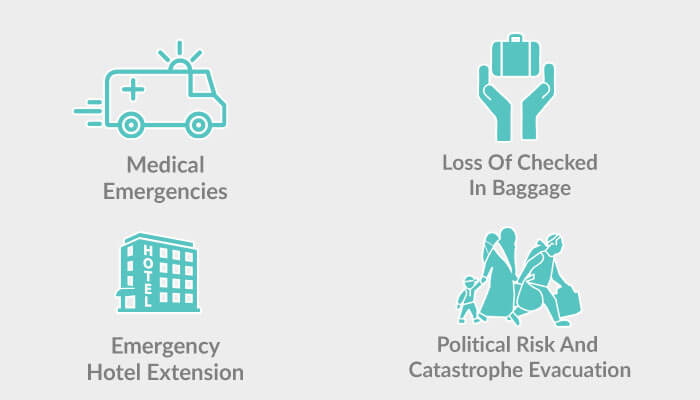 Exclusions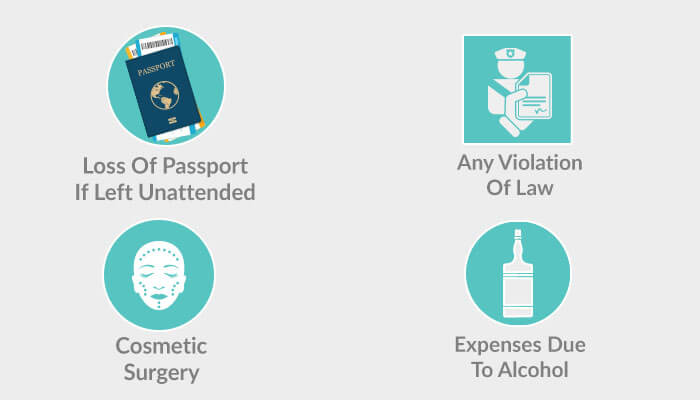 Eligibility Criteria For Buying Travel Insurance In UK
| | |
| --- | --- |
| Types Of Travel Insurance | Eligibility |
| Student Travel Insurance | 16 Years To 35 Years |
| Senior Citizen Travel Insurance | 61 Years To 70 Years |
| Family Travel Insurance | 3 Months To 70 Years |
| Corporate Travel Insurance | Upto 18 Years |
| Schengen Travel Insurance | 3 Months To 70 Years |
Suggested Read: 15 Vibrant Festivals In United Kingdom In 2022 That Are Rejoiced With Ultimate Splendor
Claims Process For Travel Insurance In UK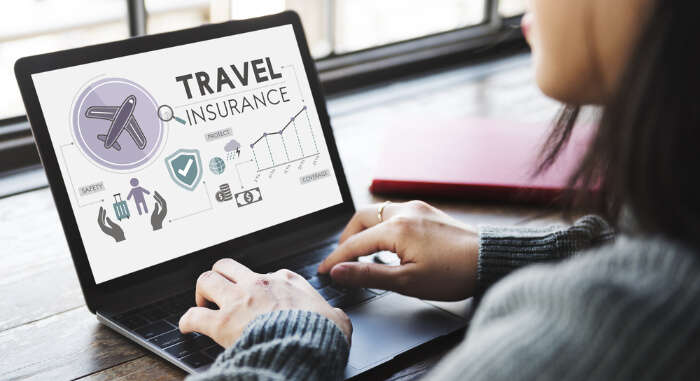 The first step is to report any crime to the local police before you make your claim and note down the incident number. The next step is to contact your insurer as soon as possible. Most provide a 24*7 emergency helpline you can call, which will be on your policy document.
Make sure to keep receipts and record any evidence that may be needed to process your claim, for example if you have the receipts for any items stolen, or medical certificates if you have gone to the hospital. Your insurer may send you a claims form to complete and return with supporting evidence like photos and receipts. Most travel insurance companies in UK will give you 31 days to make a claim.
Suggested Read: United Kingdom In Winter: See Where All You Can Go To Enjoy It!
How To Choose the Best Travel Insurance

Here are a few points that you must consider before purchasing a family plan for travel insurance in India:
It is essential that a policy covers the cost of medical emergencies. Claims can easily stretch to tens or even hundreds of thousands of pounds, particularly if you have to stay in hospital.
Go for a policy allow you to adjust the excess you pay. The higher the excess, the lower the premium.
Pick the right sum insured based on your age and marital status.
Opt for travel insurance from an insurance company that has a high claim settlement ratio.
If you're pursuing sports activities on your holiday, make sure that your travel insurance in UK covers sports such as water-skiing, jet skiing, pony trekking, and mountain biking.
Further Read: 10 National Parks In United Kingdom That Will Bring You Closer To Nature
The United Kingdom is gifted with architectural history and lush landscapes. Though planning a holiday to the country is all fun and games, you never know what hurdles you might face in a foreign land. Travel insurance in UK will help take care of all your worries and ensure your journey to United Kingdom is safe and mirthful. Book your trip with TravelTriangle to customize the trip according to your requirements.
Frequently Asked Questions About The Best Travel Insurance In UK
Do I need travel insurance for the UK?
Although travel insurance is not obligatory while traveling to the United Kingdom, but it is advisable to have a travel insurance policy before traveling to the UK.
What is the best travel insurance company in the UK?
The following are the best travel insurance companies in the UK:
1. Aviva Travel Insurance
2. John Lewis Finance Travel Insurance
3. Liverpool Victoria Travel Insurance
4. Age Co Travel Insurance
5. M&S Travel Insurance
Can you buy travel insurance when you're already abroad?
Yes, it is possible to buy travel insurance while you're already abroad. There is no need to worry if you forget to buy travel insurance before departing.
Can I buy travel insurance for anyone else?
Yes, it is possible to buy travel insurance on behalf of anyone else.
Do babies need travel insurance?
Yes, everybody in the family essentially needs to have their travel insurance. The insurance will protect in case of an accident or medical care.
How long should a travel insurance claim take?
A travel insurance claims take a time duration of at least three to four weeks.
Can you claim on 2 travel insurance policies?
Yes, it is perfectly legal, but it is complicated to have two insurance policies at the same time.
How much does travel insurance cost?
Generally, travel insurance costs 4-10% of the total tour cost. You have to pay something around $250-$500 to buy a travel insurance plan.
What kind of travel insurance do I need for a Schengen visa?
Europ Assistance Travel Insurance and AXA Travel Insurance provide the required documents for a Schengen Visa.
Can I cover my children in the travel insurance for UK?
You can include your children as long as they are under 18 when the policy starts, in full time education (cover will cease immediately if they're no longer in full time education).
When can I purchase a travel insurance online?
Travel insurance policies in the UK can only sell you a policy up to three months in advance of the policy start date.
Do I need to let you know every time I travel?
No, your insurance company doesn't need this information as long as you make sure your travel insurance policy is up to date before you start your trip.
Should I declare my pre-existing medical conditions on my travel insurance?
It's important that all pre-existing conditions are declared on your travel insurance. This will avoid large medical bills if you need treatment in another country.
Can I make changes to my policy even after I've bought it?
If something changes with your medical conditions before you go on a trip, you need to tell the insurance company about it as soon as possible, or it may mean you aren't covered for a claim later on.