For those who seek thrill and for those who prefer going places that aren't run-off-the-mill, trekking in Bhutan is the best adventure to indulge in! Set in the eastern Himalayas, this happiest place on earth is a paradise waiting to be explored. It's got the perfect weather, the most heartwarming atmosphere, and the picture-perfect mountains & valleys that will captivate your heart as much as your eyes!
Whether you are looking for a day hike or an exciting month long adventure, Bhutan has it all. Trekking in Bhutan truly reveals a spectacular, unspoilt country with pristine mountain lakes and imposing glaciers. We have listed the selection of some of the country's finest treks to ease out the job for you.
Here's Why You Should Plan Your Trekking In Bhutan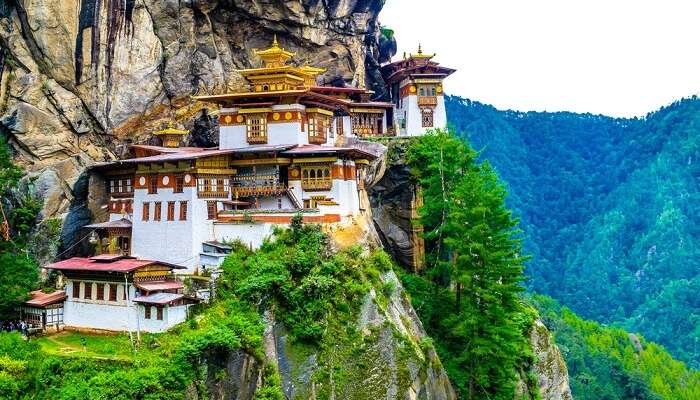 With reasons zillion enough that makes Bhutan the beauty that it is, here are a few that make for perfect excuses to plan your tour:
It is one of the ten global biodiversity hotspots.
It boasts a rich culture and is spiritual in nature.
The people and their hospitality is one value you'll fall in love with.
Bhutan hosts festivals that are colorful, lively, and unique.
The mountains, the valleys, and the monasteries are breathtakingly beautiful.
You will witness it all at once on your trekking routes in Bhutan.
Must Read: 10 Joyful Things To Do In Bhutan And Lose Yourself In The World's Happiest Country
What Is The Best Time For Trekking In Bhutan?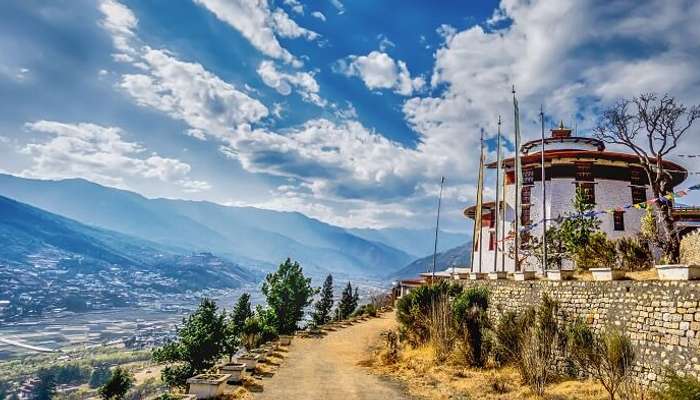 Spring and autumn are indeed the best Bhutan trekking seasons, and that's it's apt to plan your trip either between March to May, or September to November. The temperature during this time ranges from 20C to -10C, wherein the days are brighter and warmer, and the nights are colder.
6 Best Treks In Bhutan
If you are planning to go for Bhutan trekking from India, then these are the treks that you can consider according to their difficulty level. Have a look.
1. The Jhomolhari Trek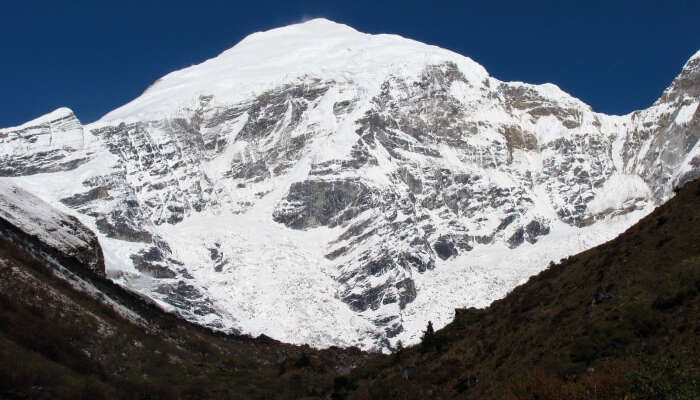 This eight-day trek takes you past Bhonte La pass, which is 16,000 feet and Tak-hung La pass, which is 14, 829 feet above, and is known for its moderate level of difficulty. If you're up for this route, try scheduling it around the Jhomolhari Mountain Festival, the annual event that celebrates the local culture of the nearby villages. This is definitely one of the best Bhutan trekking which you must experience on your next trip.
Highlight: Being one of the most popular & moderately challenging trek, Jhomolhari is known for offering mind-boggling views of Mount Jomolhari.
Altitude: Around 16,400 feet
Price: Around $2,800
Suggested Read: 10 Popular Tourist Places In Bhutan
2. The Snowman Trek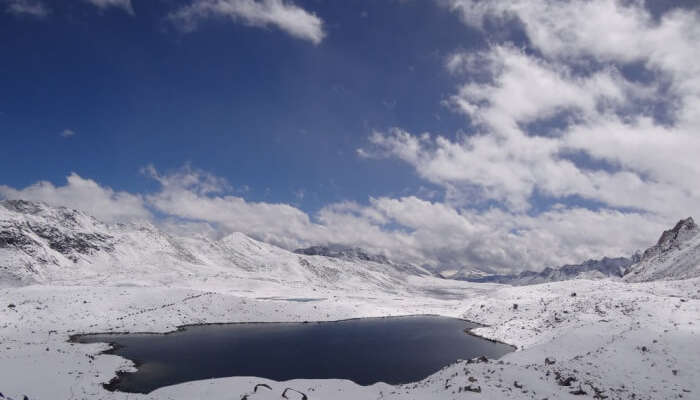 The Snowman trek in Bhutan is undoubtedly one of the best treks in Bhutan. It usually takes 25 days, wherein you have to traverse the mountainous border region between Tibet and Bhutan, starting from Paro till Lunana. The trail crosses over 11 passes, four of which stand over 16,404 feet, making it ideal for those looking for a challenging adventure!
Highlight: This famous trek is known for its difficulty and being the most ideal for experienced hikers.
Altitude: Over 23,000 feet
Price: $8,000 to $9,000
3. Bumthang Owl Trek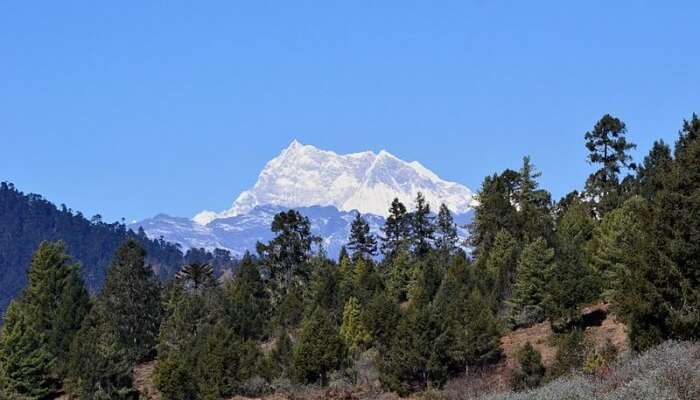 If you want to experience a little more than what hiking in Bhutan is like yet you're also short on time, the Bhumthang Owl Trek is meant for you! Taking only 3 days, it begins from the traditional village of Dhur, making you come across the famous Drangela Pass (11,800 feet), lovely forests of bamboo & rhododendrons, and several monasteries.
Highlight: This a short trek known for offering an authentic feel of Bhutan, and a sneak peek into its culture.
Altitude: Around 13,120 feet
Price: Around $1,500
Suggested Read: 9 Compelling Reasons To Plan A Trip To Bhutan While Autumn Lasts
4. Dagala Thousand Lakes Trek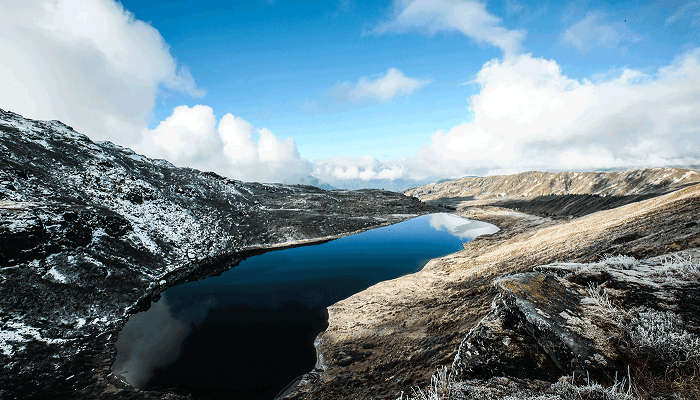 A challenging 6 day trek, Dagala Thousand Lakes takes you up to the mountains and offers captivating views of both Kangchenjunga and Mount Everest. This trek passes over a number of 13, 125 feet passes, with a lot of difficult ascents and descents in between. Apart from traditional villages and camps of yak herders, you can also experience local trout fishing on your path.
Highlight: It is known for being a challenging week long trek that lets you witness some of the most beautiful alpine lakes.
Altitude: Around 14,000 feet
Price: $ 1,500 to $ 2,500
5. Druk Path Trek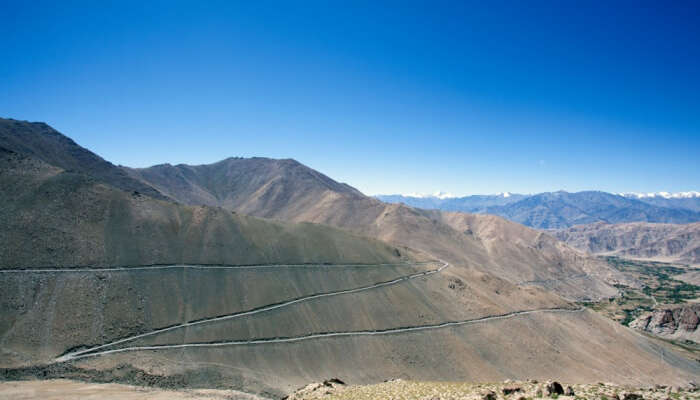 This trek is a great alternative to Bhutan hiking tours, as it gives a good sneak peek into the feel of trekking trip in Bhutan. It starts from Paro and takes you up to the mountains of Thimpu. If you're not a pro at trekking, and want to begin with something that's the least challenging, Druk Path is for you!
Highlight: This is the best trek for beginners, and is also popular for offering gorgeous views of Mount Gangkar Puensum, the world's highest unclimbed mountain.
Altitude: 11,480 feet
Price: Around $2,100
Suggested Read: Reasons Why You Lose A Lifetime Travel Experience If You Miss Out Bhutan
6. Punakha Winter Trek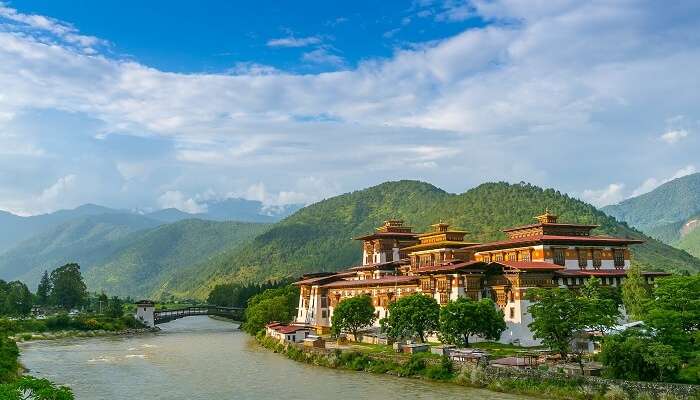 With altitude as low as 11,150 feet, this is one of the easiest trekking routes in Bhutan, perfect for amateurs. The four-day trail begins from Thimphu and ends in the beautiful Punakha valley, passing through beautiful valleys, evergreen landscapes & forests, and golden rice fields.
Highlight: This is the best trek in Bhutan for amateurs, known for offering mesmerizing views of the famous Phajoding Monastery and Sinchula Pass.
Altitude: 11,150 feet
Price: $1,000 to $ 2,000
Please Note: The prices for the treks may vary as per the season, your group size, and itinerary inclusions. The above mentioned prices are an average trekking cost in Bhutan per person that doesn't include airfare.
Suggested Read: 12 Best Hotels In Bhutan – The Mystical Himalayan Kingdom
What To Pack For Trekking In Bhutan?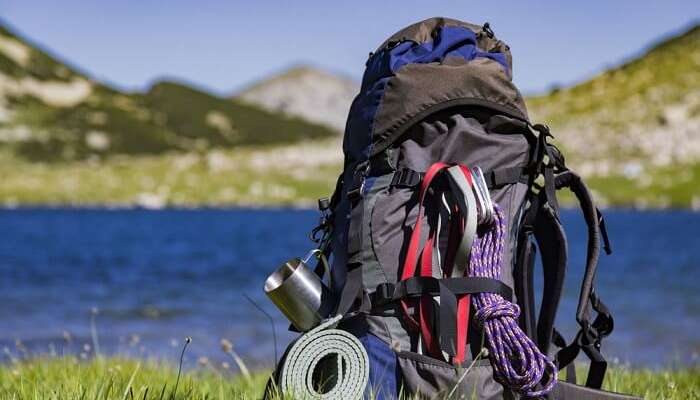 Following are some of the things you should keep in mind to pack for your Bhutan treks:
Comfortable Trekking Boots
Warm fleece jacket and gloves
A hat and sunglasses
Sunscreen, insect repellant, and other toiletries
Warm sleeping bag
Camera with extra batteries
A torch
A 2 litre water bottle
Rain gears
First-aid kit with essential medicines
High calorie snacks and energy bars
Tips For Trekking In Bhutan!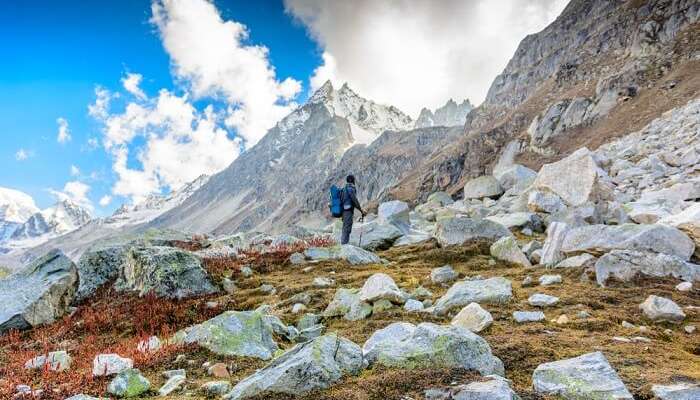 Get yourself medically checked to know if you're fit for taking any of the best treks in Bhutan.
Don't forget to carry your own trekking gear.
Make sure aspirin, motion sickness tablets, bandage, and cough drops are a part of your medical kit.
Drink as much water as possible by stopping in between the trek to avoid any kind of dizziness or sickness.
Check the weather and the best time for the trek you plan to do before finalizing your trip to Bhutan.
Some of the trekking routes in Bhutan are in isolated areas, make sure you stay near your team members or carry a Bhutan trekking map.
Follow all the rules strictly as directed by your trekking guide.
Wear shoes that are the most comfortable yet have the right sole for trekking.
Keep yourself covered and warm, especially if you're planning your trek tour in winters.
Further Read: Long Weekends In India 2019: Enliven Your Vacay Vibes!
With the most serene surroundings ever, trekking in Bhutan is surely an adventure worth experiencing! If you're planning to embark on your thrilling Bhutan journey anytime soon or have already experienced one in the past, do comment below and share your moments of joy with us. We'd love to read them!
Frequently Asked Questions About Trekking In Bhutan
Q. How much does it cost to trek in Bhutan?
A. Trekking in Bhutan is a bit costly for foreigners. If it is a group trekking, one needs to pay somewhere around $250 (INR 17,890). But, for the solo travelers, they have to pay an additional $40 (INR 2860, approx) along with this amount.
Q. Is it difficult to trek in Bhutan?
A. According to experts, trekking in Bhutan is only for the people who have the stamina to walk long ways in different types of terrains. One is required to be physically fit to cope up with the tough terrain of Bhutan.
Q. Why should one choose Bhutan for Trekking?
A. Bhutan is one of the most renowned global points to experience biodiversity. Besides that, the valleys and the mountains are full of breathtaking and panoramic views. Through trekking, one can also get to know the rich culture and tradition of the country.
Q. Which is the best time of the year to trek in Bhutan?
A. Summer and spring are the best time to trek in Bhutan. Therefore, one should plan either from March to May or from September to November.
Q. Which are the best treks of Bhutan?
A. Some of the best treks in Bhutan are the Jhomolhari Trek, the Snowman Trek, Bumthang Owl Trek, Dagala Thousand Lakes Trek, Druk Path Trek, Punakha Winter Trek, etc.
Q. What are the essential things to carry while trekking in Bhutan?
A. One needs to carry comfortable trekking boots, sunscreen lotion, gloves, and fleece jackets, flashlight, sunglasses and hat, raincoat, insect repellants, and toiletries, water purification pills, a camera with additional batteries, sleeping bag, first-aid kits, etc.
Q. Is it safe to trek in Bhutan?
A. Yes, trekking in Bhutan is safe. However, the trekkers will need to take care of some basic things and be cautious and vigilant enough.
Q. What are the tips to follow while trekking in Bhutan?
A. Travelers should get themselves checked and if only the doctor deems them medically fit and eligible for this trekking they should undertake it. Also, don't forget all the things that you might need while trekking.
Q. How long is the walk to Tiger's Nest?
A. The round trip is around 6 km and it takes around 3 to 5 hours depending on one's pace.
Q. How high is the Tiger's Nest in Bhutan?
A. Tiger's Nest is at a height of 10,240 ft.
Q. Is Bhutan high altitude?
A. Yes, altitude in Bhutan is higher than what travelers are usually accustomed to.
People Also Read
Trekking In Nepal Trekking In Thailand Trekking In Kathmandu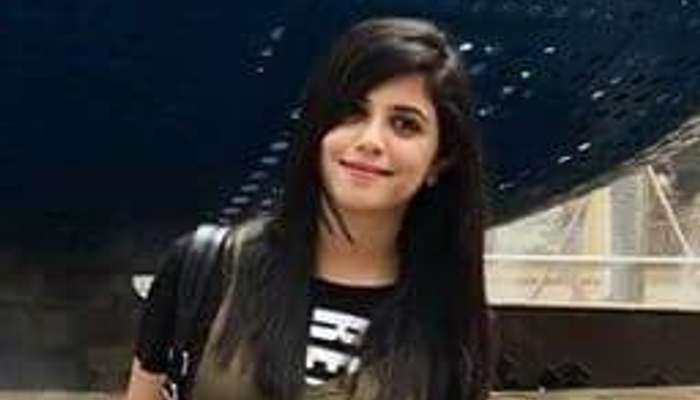 Comments
comments