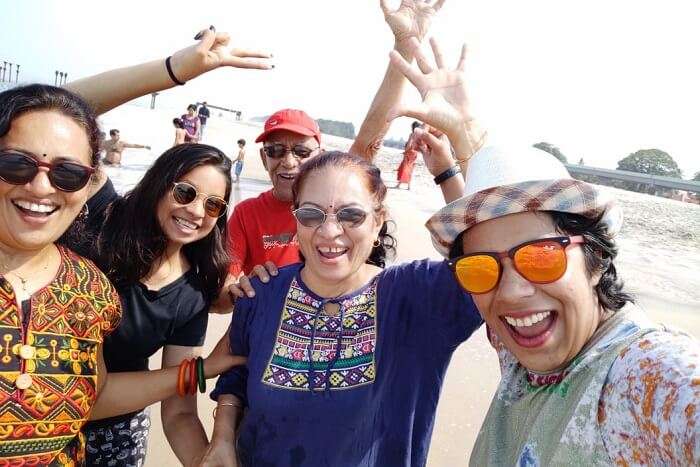 Do you have Kerala on your mind but end up being in two minds when it comes to actually planning your trip to God's own country? Then read how Aakanksha experienced in her vacation to Kerala in May with family and learn what all is in store for you!
I take a trip with my beloved family every year and this year was no different. Moreover, I love exploring places I've never visited before and Kerala was one of them; so I knew that making my family a part of this expedition would be the best thing to do. The state has a rich culture exploring which we came across different kinds of local people.
Package Details For Aakanksha's Trip To Kerala In May With Family
Given below is a brief info on the package we took for this trip.
To: Kerala
From: Bengaluru
Start Date : May 25, 2019
Trip Type: Family Trip
Group: 5 Adults; 0 Children
Duration: 9 days, 8 nights
Inclusions: breakfast, private houseboat, meals in houseboat, airport/railway station transfers, cab, taxes, accommodation, sightseeing, evening snacks and coffee
Exclusions: airfare, lunch and dinner at the hotel, houseboat stay, charges on early check-in and late check-out, tips, personal expenses, entry fees
Day-Wise Itinerary
We couldn't be gladder that we planned for a 9-day trip to Kerala with family, as we could cover the best of Kerala in all these days. For our family vacay, this was the itinerary that was prepared!
Day 1: Arrive at Munnar in the morning, check-in, explore the town, jeep safari
Day 2: Have breakfast, visit Mattupetty Dam, Kundala Lake, Echo point, tea plantation, Eravikulam National Park
Day 3: Check-out, start for Thekaddy, visit Periyar Tiger Reserve, spice plantation, come back for overnight stay
Day 4: Check-out, leave for Alleppey, explore the culture, get back to the houseboat for overnight stay
Day 5: check-out, leave for Kovalam, check-in to the beach resort, visit sites like Padmanabhaswamy Temple, beaches, and go to your hotel located in Poovar
Day 6: Spend quality time at your resort, visit Golden Sand Beach, sightseeing in Kovalam and Poovar
Day 7: Drive to Kanyakumari, visit Vivekananda Rock, witness the sunset, drive to Rameshwaram for overnight stay
Day 8: Early-morning breakfast, visit Rameshwaram Temple, drive to Madurai
Day 9: Check-out, sightseeing in Madurai, leave for Bangalore
Kerala Weather In May
During our stay in Kerala, the weather was fluctuating. We felt that in Munnar as well as Thekkady, the weather was quite pleasant and it was one of the reasons that ur visit to these two destinations became quite memorable. However, later as our trip progressed, it got a bit colder and therefore we had to wear lightweight jackets at that point. Gradually, Kerala weather in May became quite humid.
 5 Amazing Zoos In Kerala To Witness The Captivating Wildlife In God's Own Country!
Experiences I Had In Kerala In May With Family
1. A Good Start In Munnar



As we arrived in Munnar early in the morning, we checked into our hotel and slept for some time to refresh ourselves and get ready for a great day ahead. Then, we went out to explore the town of Munnar, which was a pretty amazing experience indeed. We also went for some basic shopping and had lip-smacking local food.
2. Surprising Jeep Safari And Epic Elephant Ride In Thekkady



In Thekkady, we went for an amazing jeep safari that made us enjoy our hearts out. We also journeyed through the local culture by being a witness to the folk dance and other cultural activities. Lastly, we enjoyed a thrilling elephant ride – an experience which is worth cherishing.
3. An Unforgettable Experience In A Houseboat



We booked a houseboat in Alleppey to experience the true beauty of this beautiful town in Kerala. Our moments spent in a houseboat are worth remembering, as it was coupled with a relaxing experience amidst picturesque natural setting. This boat ride was definitely an experience that became one of the highlights of this trip to Kerala in May with family.
 Amandeep's Kerala Travel Experience That Made His Awesome Vacay Memorable
4. Enjoying The Beachy Vibe At Kovalam





We went to Kovalam to explore the different beaches and try the local street food. Exploring the culture here was something that was quite fun. We stayed at a beach resort in Kovalam, which was a great experience on its own. On the next day in Kovalam, we only unwinded ourselves at the resort and spent some quality time with each other there.
5. Street Food



We preferred trying out the street food here, as it is always more delicious. Though you won't get the best quality but the sea food here will make you lick your fingers. It is because sea food available at the streets is fresh and prepared keeping the best tastes in mind.
6. Spiritual Experience In Rameshwaram


We later traveled towards Tamil Nadu to add more amazing experiences to our family trip. Rameshwaram was amazing for various reasons. Our visit to Rameshwaram temple was something that took us to a mesmerising spiritual journey. It was here that we witnessed the cultural, religious, and social setup of the state of Kerala more vividly.
We also went to Ramanathaswamy temple. This temple has been established to honour Lord Ram and it was a beautiful experience that we all shared with each other. We also visited Abdul Kalam Memorial Hall, which was enlightening on so many levels.
Munnar In December: A Pocket Guide For A Tour Down This Charming Kerala Town
7. Sightseeing In Madurai



In Madurai, we visited Meenakshi Temple and explored the city as much as we could. The awe-striking architecture of the temple is the highlight of this religious place. This temple is historically as well as spiritually significant. Later in the day, we started for Bangalore taking numerous memories with us.
 Kerala In January: A Guide For A Memorable Vacation In This Southern State
Hotels I Stayed At In Kerala In May With Family
During our vacation, we stayed at different hotels in the towns of Kerala and Tamil Nadu. Firstly, we stayed at Rivertree Munnar from where we enjoyed a great view of the lush-green landscapes. The management here was commendable and made arrangements for us even though it was an early check-in. The next hotel was in Thekkady, Hotel Sandra Palace where we enjoyed a comfortable and convenient stay at a deluxe room. The location of this hotel is quite great, as the property is situated close to Periyar Wildlife Sanctuary. Like already mentioned above, we got a chance to even stay in a houseboat in Alleppey. It was a comfortable private deluxe houseboat. In Kovalam, we had a convenient stay experience at Hotel Geethu International. In Tamil Nadu, we stayed at Hotel Ashoka Rameshwaram and MMR Gardens in Rameshwaram and Madurai, respectively.
Overall Experience With TravelTriangle
Our whole experience with TravelTriangle was pretty good. The agent Khushboo was always available for us to answer all our questions whenever we needed. Not only that, she has also promised me that she can help me with my future travel plans as well.
 Kerala In March 2022: 8 Places Which Are Perfect For Your Trip To South India
If Aakanksha's journey in Kerala in May with family has awakened your enthusiasm as well, then don't you think a Kerala vacay should be planned? The mesmerising landscapes covered with lush greenery and energizing beaches will help you make numerous memories that you will cherish forever and might as well make you want to plan another trip to this South Indian state soon.
Frequently Asked Questions
Q. What is Kerala Famous for?
A. If you're traveling to Kerala, make sure you witness the coffee plantation, naturally rich places, and beaches, as they're all famous. Kerala is also known for its sea food.
Q. Is it safe to travel from Thiruvananthapuram at night?
A. We experienced a safe travel because we were in a car and were a family. However, safety should taken care of by tourists traveling solo.
Q. Is Kerala a clean state?
A. Some areas here are clean while others, especially the coastal areas need to be cleaned.