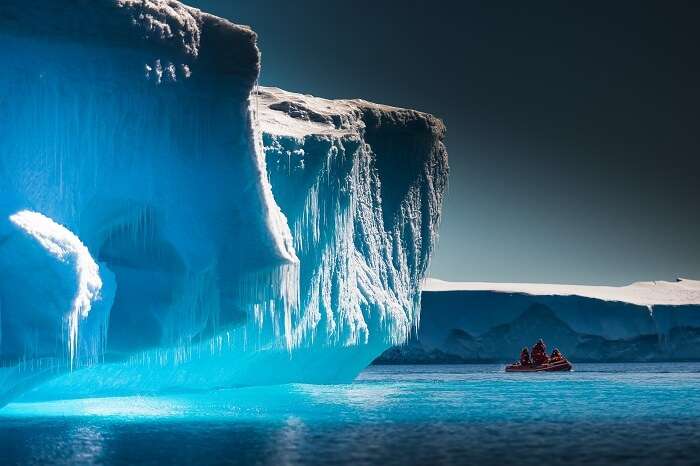 Until not very long ago, explorers didn't have the luxury of booking their trips to Antarctica. All that they would do, if at all anything, was assembling & training a valiant crew and prepare for a cruise to Antarctica; often for discovery of new sites or for scientific experiments. Things today, however, are a lot different.
A number of state-of-the-art polar vessels cruise to the 'Seventh Heaven' each year, between November and March. Sadly, not many know of such trips to Antarctica. And this is exactly what I intend to change by way of this blog.
While a lot needs to be said with respect to an Antarctica trip, some things are clearly more important than the others. Read on to find out what I deemed worthy of a mention in this regard.
10 Cool reasons to embark on an Antarctica trip
1. To begin with, Antarctica experiences six months each of continuous sunlight and darkness.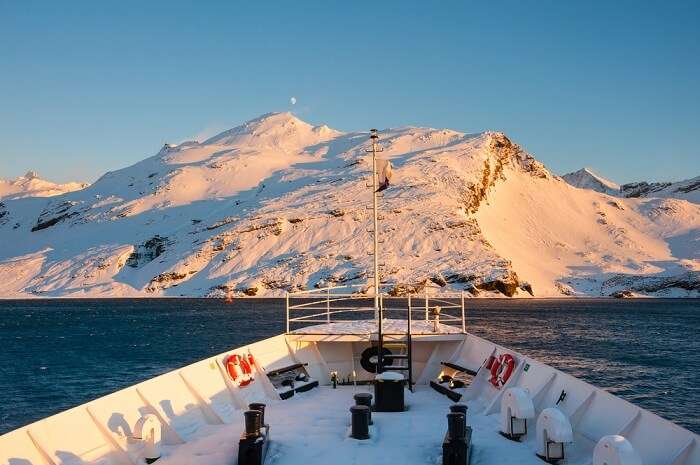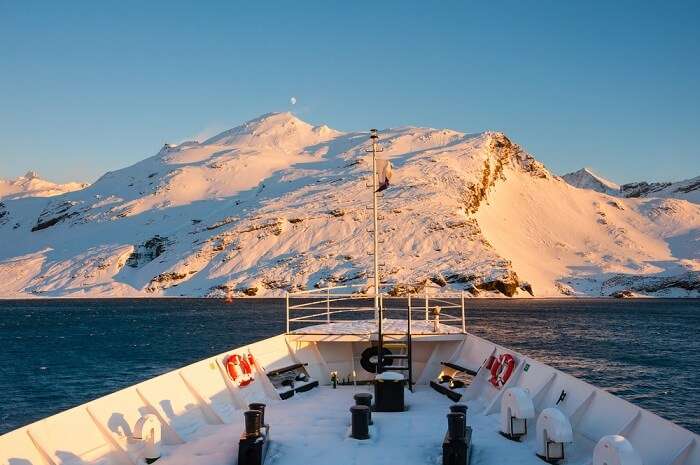 There are just two seasons in Antarctica – summers, with 6 months of continuous sunlight, and winters, with 6 months of continuous darkness. And while the destination remains cold year-round, November – March is the best time to visit the destination.
2. The sunsets here are nothing short of spectacular!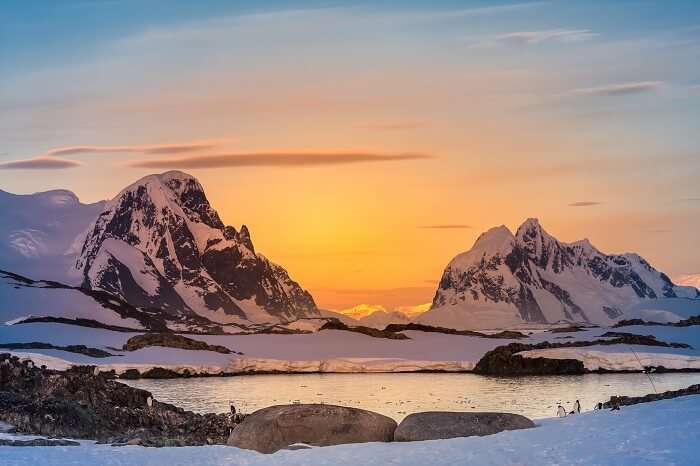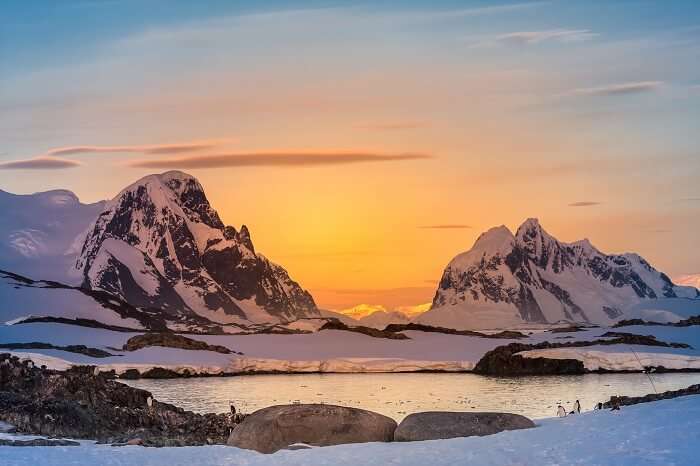 The mere thought of sunset views over crystal clear waters, floating icebergs, and snow-covered mountains would have sufficed. And the visual proof presented above should remove the doubts, should there be any.
3. The artistic icebergs & ice formations are better than any other marvel that one can think of.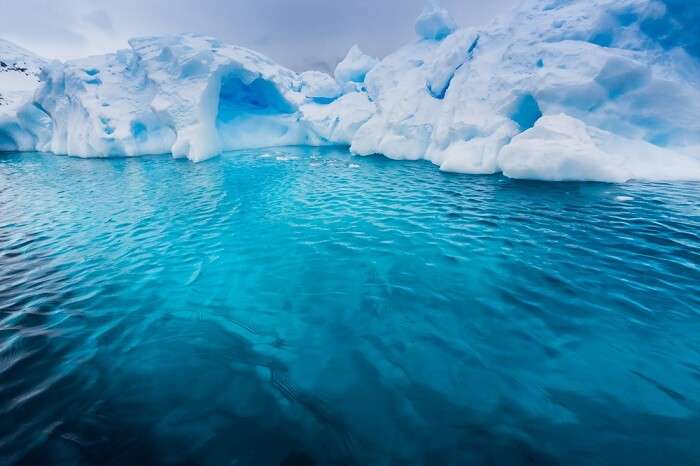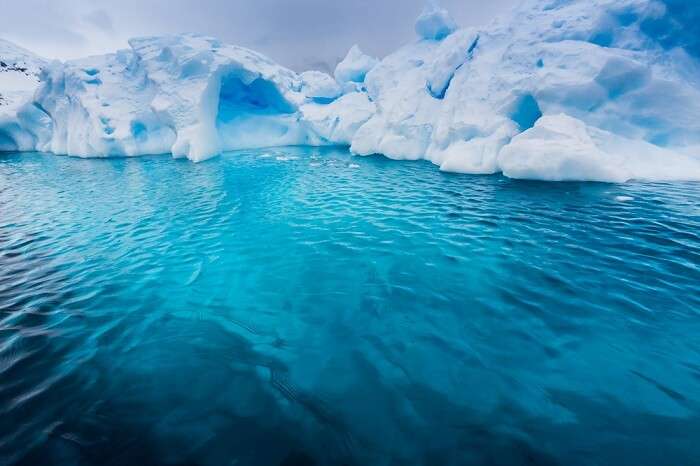 Ah, the icebergs! The glassy 7th continent of Earth seems like a totally different planet. It is a surreal panorama of ice skyscrapers that stretch all along the horizon. While some are whipped into fantastic shapes – oriental palaces or ruins of fortresses – by wind & water, others give a glimpse of arches & grottos. And the intense blues of these structures give it a mystic appearance, as though they were lined with blue sapphire.
4. Observing the penguins on your Antarctica trip is like watching a real-life animated comedy.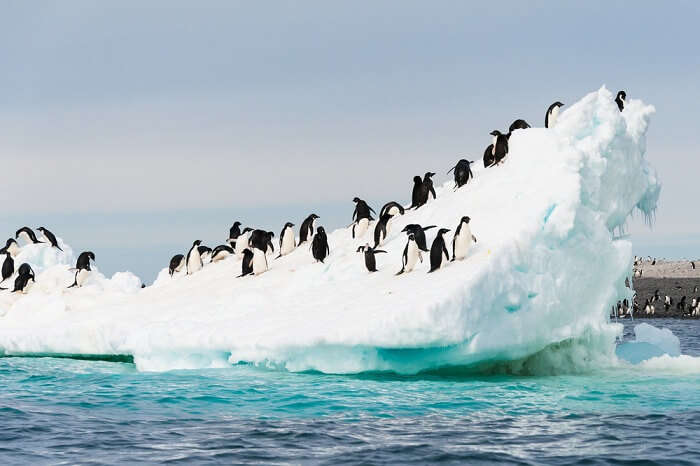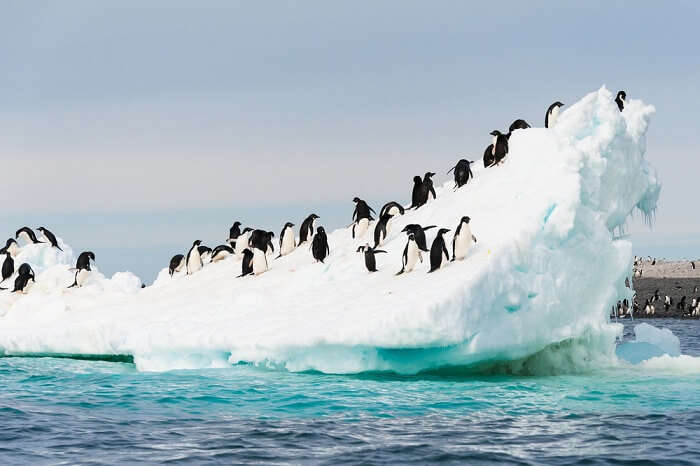 You will be surrounded by the uber-cute flightless birds. They are bubbly, fun-loving, and adorable. Oh, happy feet!
5. And seeing the seals sunbathing on sheets of ice is just as enjoyable.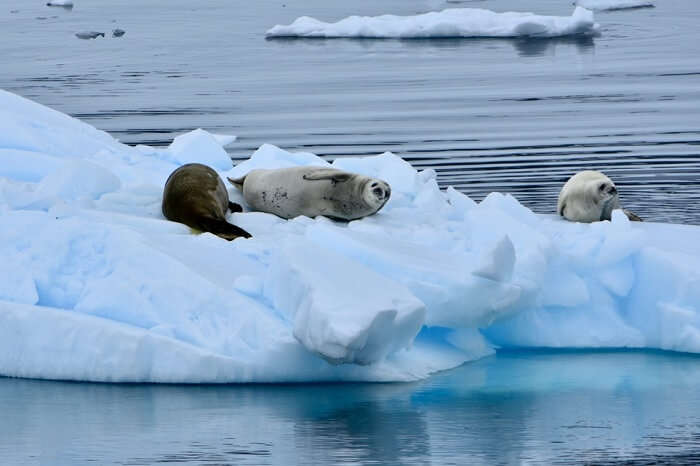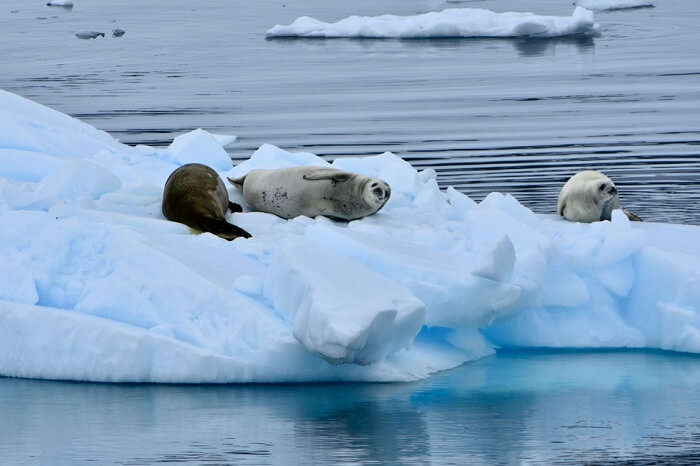 Predatory whales may be lurking in the ice-cold waters of Antarctica during summers. But the seals, totally oblivious to their presence, would dive in these waters or rest on the thick sheets of ice.
6. The exotic wildlife in their natural habitat are just as fascinated by you as you're with them.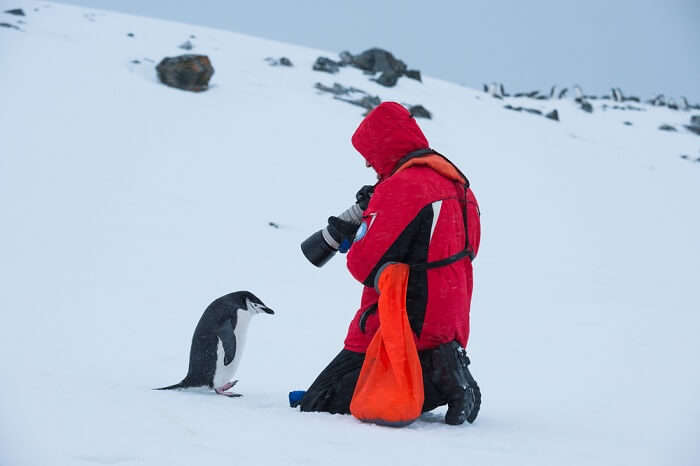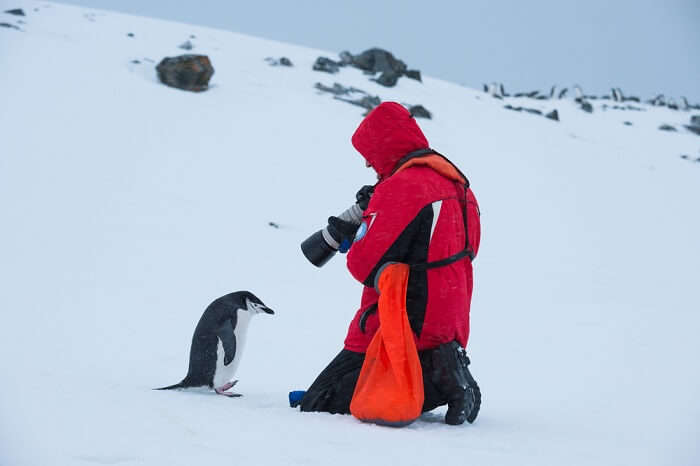 You, and mankind in general, might well be treated as aliens in this mini-planet of icy-creatures. However, most of the local inhabitants (penguins, seals, walruses, and whales) are most than hospitable hosts. Umm… well, the predator whales might be the exceptional cases.
Note: These local creatures of the wild are sure to be taken aback to see 'humans' in general. So, you might want to take it slow while trying to go very close to them.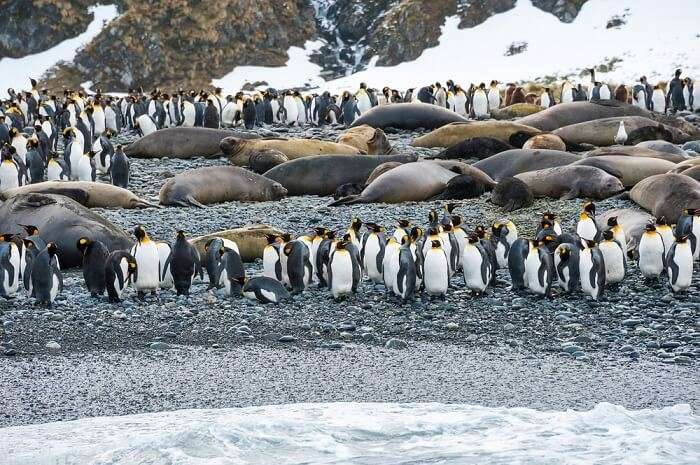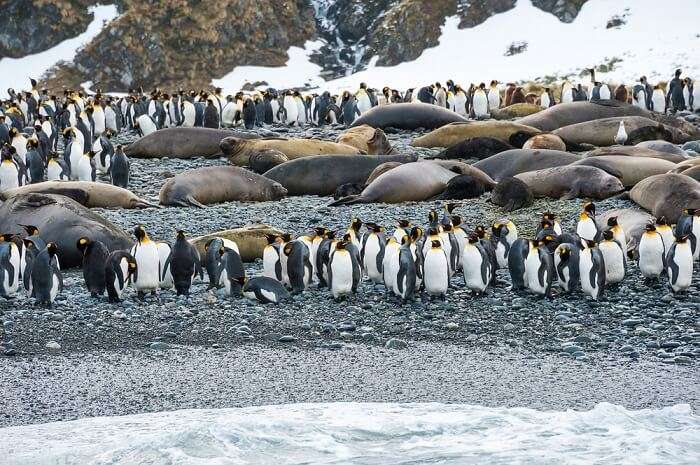 ---
Planning your holiday but confused about where to go? These travel stories help you find your best trip ever!
Real travel stories. Real stays. Handy tips to help you make the right choice.
---
7. You will be arriving at the beautiful continent in style.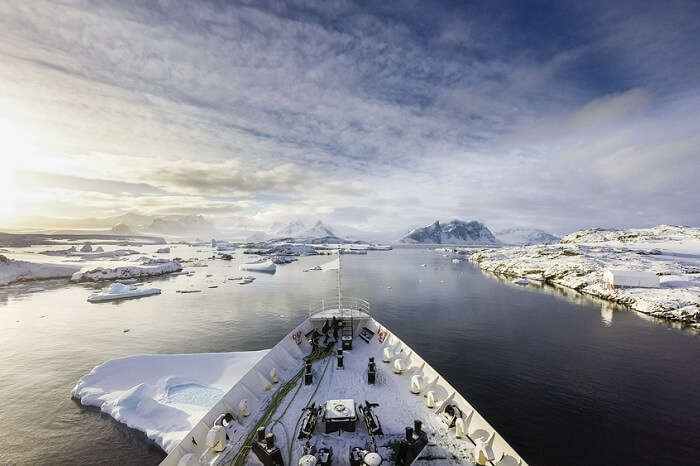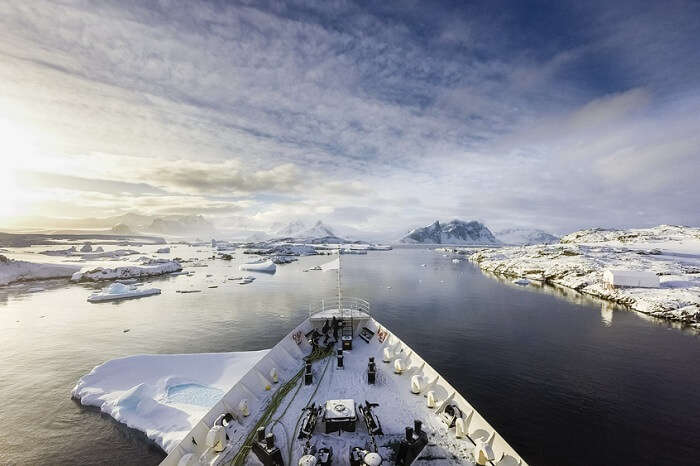 Cruise to Antarctica in luxe passenger ships over high and low waves in the beautiful waters. You can view icebergs & snow-covered mountains on the islands here from the deck itself.
8. There are Zodiac rides for water-cruising and island-landing expeditions.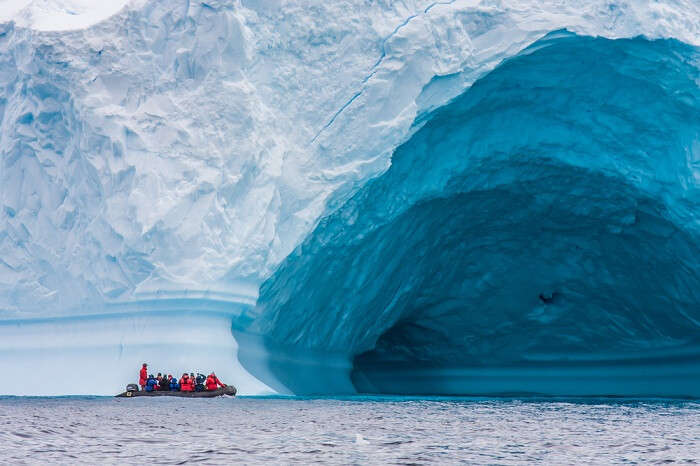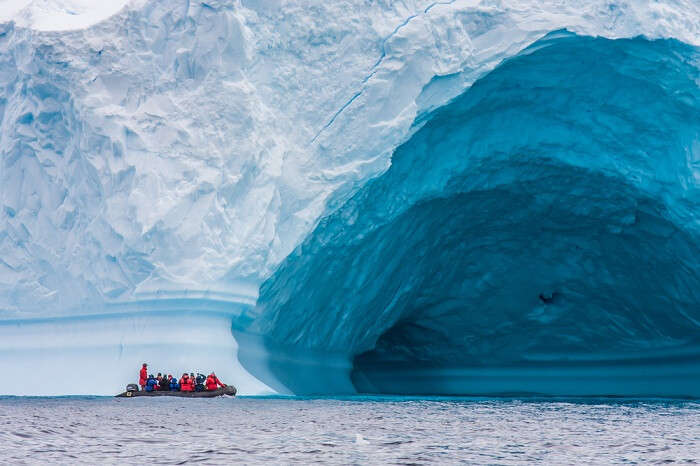 Your luxury cruise can not take you to many places within the ice-continent. For such island expeditions, you will need to board a Zodiac (inflatable boat). And while you do take a Zodiac trip, pray that the boat is not bitten through by a seal or, worse, a whale. Else you will have to rush back to the ship, should you survive.
9. You can paddle-boat standing up, enjoying crystal clear polar water.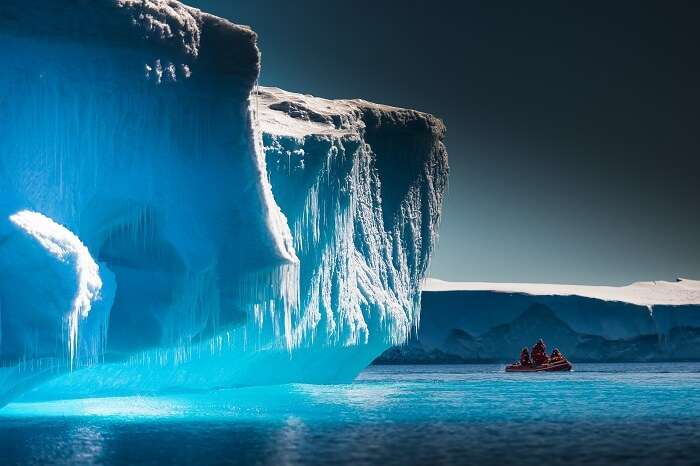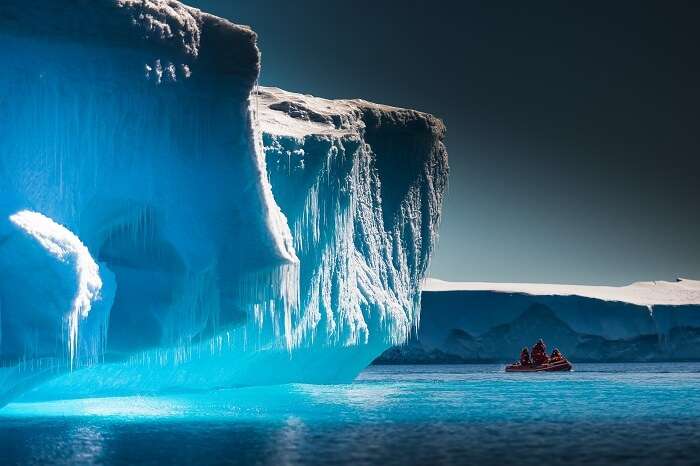 With whales on one side and the ice-mountains on the other, the paddle-boating experience is sure to be an exciting affair.
10. The holiday feels like a strict-schedule boot camp, albeit fun.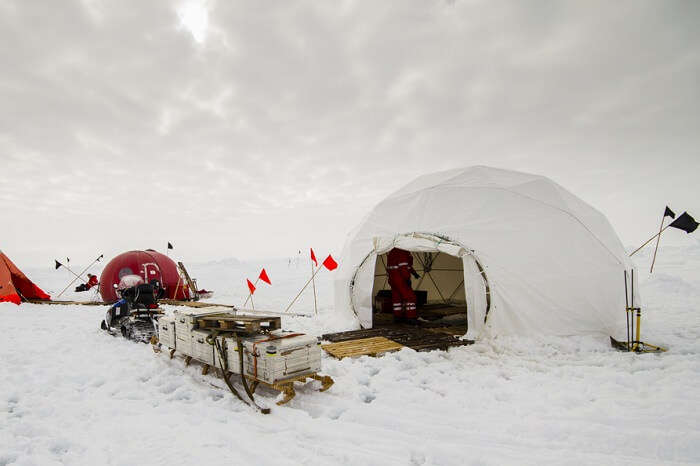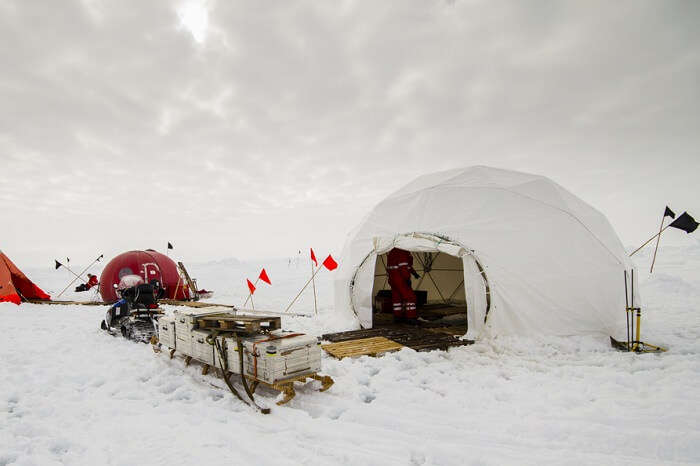 Yes! There will be 7 am wake-up calls and 8 am reporting times. But the experience will make up for the strictness.
How can one travel to Antarctica?
i. Cruise to Antarctica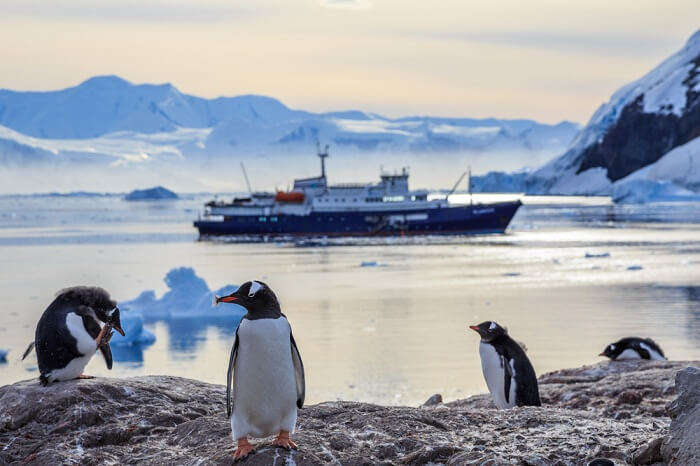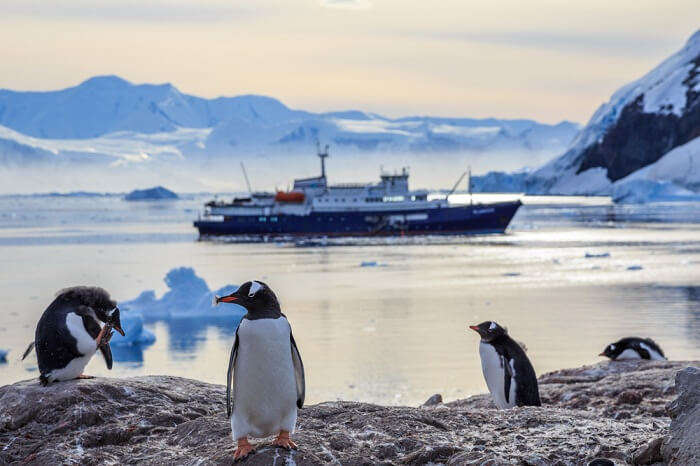 Most ships that cruise to Antarctica leave from Ushuaia (Tierra del Fuego) in Argentina, Port Stanley in the Falkland Islands, Punta Arenas in Chile, Buenos Aires in Argentina, and Puerto Madryn in Argentina. A limited number of cruises also operate to the Ross Sea side of the continent; departing from Hobart in Australia, Lyttelton or Bluff in New Zealand, and Cape Town or Port Elizabeth in South Africa.
The official website of IAATO (International Association of Antarctica Tour Operators) lists all the operators in this area.
Is it safe to cruise to Antarctica?
Do not be fooled by the luxurious cruise liners that you might find on the list. As far as adventures go, the experience of any Antarctica trip is a big one; correction, it is The Big One. You will have to cross the infamous Drake Passage that might take you anything between 24 hours and 48 hours to cross, depending upon the type of cruise and the weather conditions.
ii. Fly to Antarctica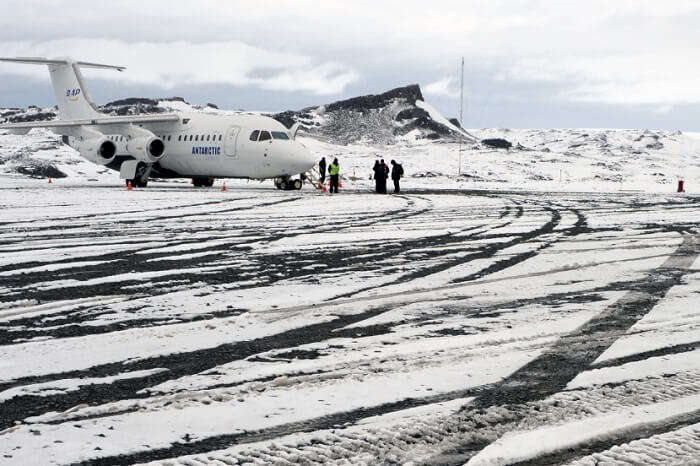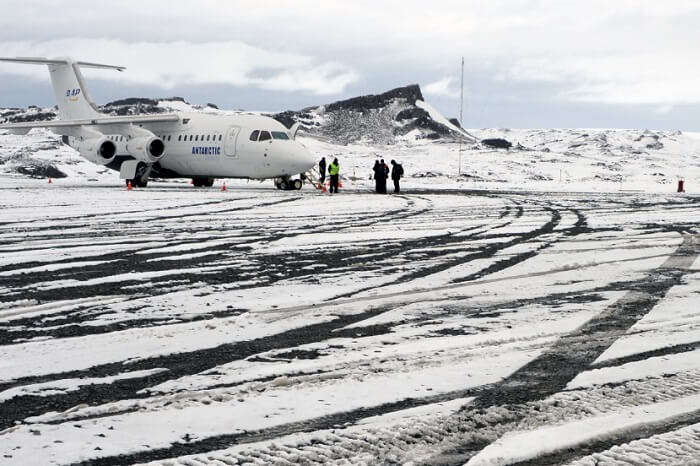 If you wish to avoid the traditional way of getting to and from Antarctica by ship, which takes about two days each way to cross the Drake Passage, there is an option to board a charter flight in Tierra del Fuego and fly to King George Island in the South Shetland Islands in about two hours. You can camp here, ski, and then board a cruise for the onward journey.
Note: The flights are subject to cancellations due to bad weather or other safety issues. While this is true for any flight, the extreme conditions here make this a more frequent occurrence.
If neither fear nor scarcity of money concerns you, this is the ultimate adventure trip that you should be embarking on. I have already put an Antarctica trip on my bucket-list. Have you?
Further Read: In Pictures: 20 Craziest, Most Dangerous Extreme Adventures Of The World
Frequently Asked Questions About Trips To Antarctica
What are the key attractions of Antarctica?
South Shetland Islands, South Orkney Islands, South Georgia, Lemaire Channel, Drake Passage, Mount Erebus, Canada Glacier, Observation Hill, Blood Falls, and McMurdo Station are the top sights that you must visit on your Antarctica trip. Do not miss out on the Blood Falls – the iron-rich red-colored water falls in Antarctica's unending whiteness that is one of the weirdest places in the world.
What are the VISA requirements for an Antarctica trip?
No VISA is required for such trips to Antarctica. However, VISA might be required for the country from where you need to board a flight/cruise to the ice continent.
What is the best time to visit Antarctica?
November – March is the best time to visit the destination. Here's a detailed break-up of these months:
1. Late-October: On average, the temperatures would range between – 54° C and – 47° C. This is the best time to see the start of courting & mating season of the penguins of South Georgia and Falkland Islands. However, you will need to push your way past the winter sea ice, down near the Antarctic Peninsula.
2. November: On average, the temperatures would range between – 39° C and – 34° C. Ice breaks up into stunning icebergs & sculptures. Courtship rituals continue. Male seals establish their breeding beaches and wildflowers are blooming in South Georgia and the Falklands.
3. December-January: On average, the temperatures would range between – 28° C and – 25° C. Temperatures are at their warmest (relative) during these months in Antarctica. Penguins, seals, and seabirds are highly active.
4. February-March: On average, the temperatures would range between – 54° C and – 35° C. This is the best season to see whales such as humpback, sperm, & orca. Penguin chicks and other seabirds too can be seen in plenty. During late March, you might as well spot the beautiful Southern Lights.
Which are the popular tour operators in the region?
National Geographic is known for, inter alia, exceptional cruise tours to Antarctica in their vessels; namely National Geographic Orion & National Geographic Explorer. Other popular operators listed by IAATO include Silversea Cruises Ltd. (Silver Cloud), Ponant (Le Boreal & Le Boreal), and Antarpply Expeditions (Ushuaia).
How much would a trip to Antarctica cost?
A 10-days' trip to Antarctica from Argentina/Chile costs around USD 7,000 to USD 15,000 per person. This does not, however, include the price of the connecting flights to these destinations. The cost increases further if you take flights from Tierra del Fuego to King George Island.
What should you pack for a trip to Antarctica?
The things that you should pack, in addition to the basics, include:
1. Thermal underwear, thin insulating layer, and a thin down jacket/fleece.
2. Waterproof trousers and jacket (with hood).
3. Hat, sunglasses, ski gloves, and waterproof boots that go up to knee height with grippy soles.
4. Binoculars and camera with good zoom; both packed in waterproof case.
5. Lots of pills for sea sickness.
---
Looking To Book A Holiday Package?
Book memorable holidays on TravelTriangle with 650+ verified travel agents for 65+ domestic and international destinations.
---
Comments
comments