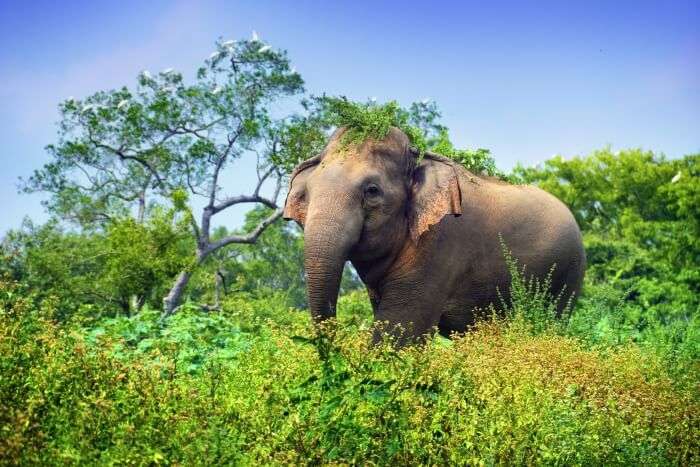 This Udawalawe National Park is located at the borders of Uva and Sabaragamuwa provinces in Sri Lanka. The main purpose of having a national park was to provide a sanctuary to the wild animals that lost their habitat due to the construction of the Udawalawe Reservoir on the Walawe River. This reserve had been built in the year 1972 and it covers an area of 30,821 hectares. It is a popular destination among the tourists and it is the 3rd most visited place in entire Sri Lanka.
About Udawalawe National Park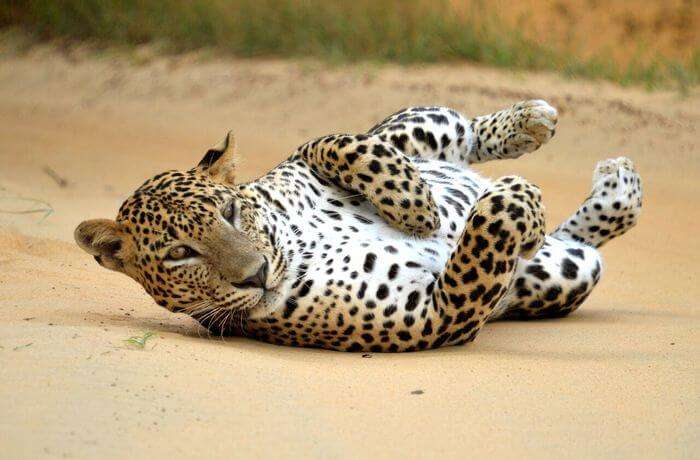 Udawalawe is not only famous for the elephants but also for other animals like leopards as well as various species of birds. It is estimated that there are only 10-12 leopards in this National Park and due to this reason there are very rare chances to spot them.
There are so many Sri Lankan elephants because of the Udawalawe Reservoir. It is a very important source of water for them. There are approximately 500-700 elephants and so the chances of spotting an elephant are nearly 100%.
There is a rich diversity in Udawalawe. There are 184 birds, 33 reptiles, 43 mammals and also 135 different species of butterflies. Other than leopards and elephants, there are even the chances of spotting water buffaloes, wild boars, crocodiles, peacocks and also spotted deer.
Must Read: Top 8 Exhilarating Water Sports in Hikkaduwa For Thrill-Seekers On Holiday In Sri Lanka
---
Sri Lanka Holiday Packages On TravelTriangle
Book your Sri Lanka trip from TravelTriangle: Inclusive of Hotels, Sightseeing, Transfers, & Meals. Best Prices Guaranteed. Get Customizable Package & Free Guidance From Destination Experts. Book Now!
---
Best Time To Visit Udawalawe National Park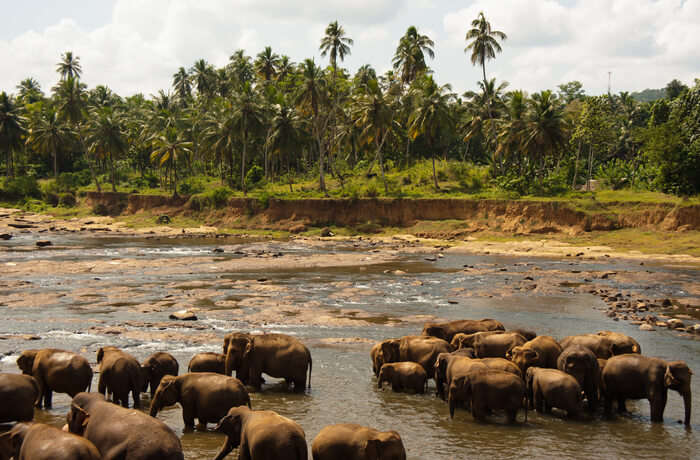 There is not a fixed time in the year to visit the National Park in Udawalawe because all the animals can be seen at any time of the year. This park is open the entire year for safaris. It is even open during the time of September or October. This is the time when the level of water is lowest and the mating of Asian elephants takes place. If a person wishes to see Asian Elephant herds then they should visit the park between October and January. Sri Lanka is the only country which offers guaranteed elephant sightseeing on every Safari a tourist would opt for, at the Udawalawe National Park. So visit if you wish to see, a few among the 700 elephants that are present Sri Lanka.
How To Reach Udawalawe National Park?

There are different transportation methods to reach at this National Park in Udawalawe from Colombo. Colombo, the capital of Sri Lanka, is approximately 103 miles away from the Udawalawe.
By Flight: It is not the cheapest but definitely the quickest way to reach. You have to take a flight from the Colombo Airport and reach the Dickwella Airport and from there it is only 1-hour ride by taxi to reach to the destination which is the National Park.
By Bus: The journey of the bus will be of about 5 to 6 hours to reach Udawalawe from Colombo. It is preferable to take a bus of Colombo which is bounded to Monaragala. It then stops at the Udawalawe junction.
By Private Transport: This is the most comfortable and a direct way to reach Udawalawe National Park from Colombo. A ride of a taxi will take approximately 4 hours to reach to the destination.
Suggested Read: 10 Best Hostels In Matara For A Budget Friendly Vacation In This Scenic City Of Sri Lanka!
Where To Stay In Udawalawe?
Udawalawe National Park accommodation has many options for lodges and hotels to stay. There are various places near this National Park to enjoy the stay and also stay connected with nature.
1. Max Safari Villa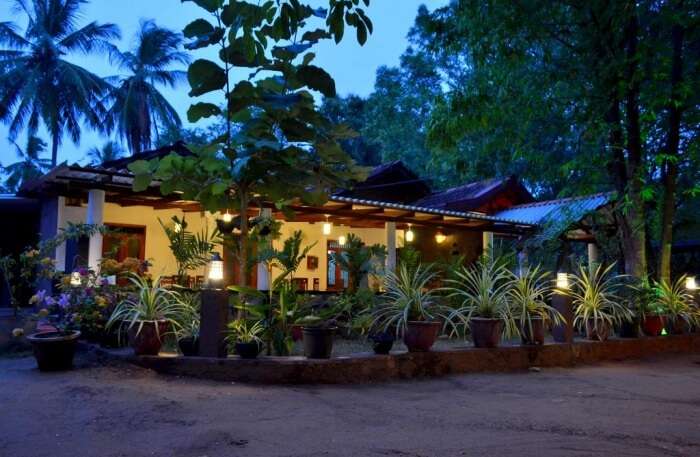 Udawalawe National Park hotels are of many types like resorts, lodges and much more. This villa has free Wi-Fi access. Pets which are friendly are allowed to be brought in this villa. There are other services of free parking, restaurant and also breakfast is provided to the customers.
Very near to the safari start point, you can come here if you dont have budget constraints
Location 1109/3 Dakuna Ela Road, Udawalawe National Park
Tariff Rs. 2,104 / day
2. Kalus Hideaway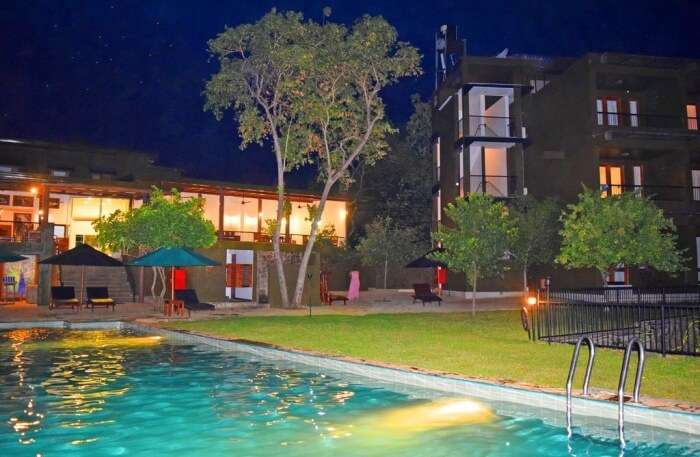 There are in total 14 spacious rooms which include 6 deluxe rooms, 5 superior rooms, 1 suite, and 2 chalets. The unique feature of this place is that it even provides the customers with a personal butler and the dining menu could be chosen individually. There are various facilities provided like restaurant, pool, spa, free internet, bar and much more. The hotel is at a distance of 5 minutes from Udawalawe National Park.
Location Walawegama, Udawalawe National Park
Tariff Rs. 5,143 / day
Suggested Read: Wasgamuwa National Park: A Pocket Guide To Have A Splendid Wildlife Encounter In Sri Lanka!
3. Big Game Camp Udawalawe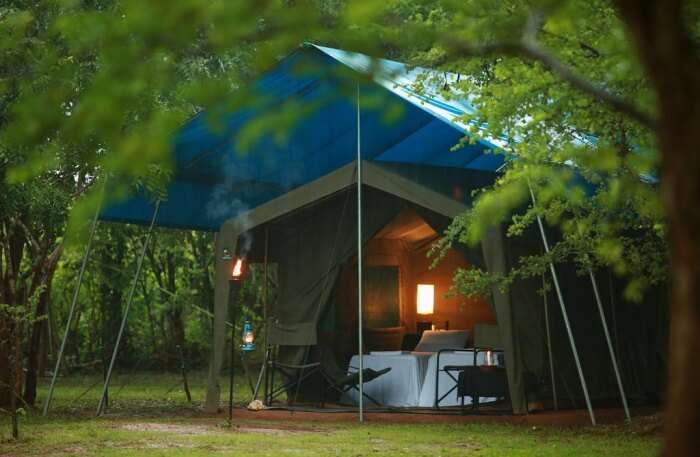 It has been situated near the eastern border of Udawalawe National Park. This camp allows the tourists to enjoy the real experience of safari adventure with comfort and in style. There is a multilingual staff so that there is no issue of understanding among people.
Location Udawalawe National Park
Tariff Rs. 6,631/ day
4. The Grand Udawalawe Safari Resort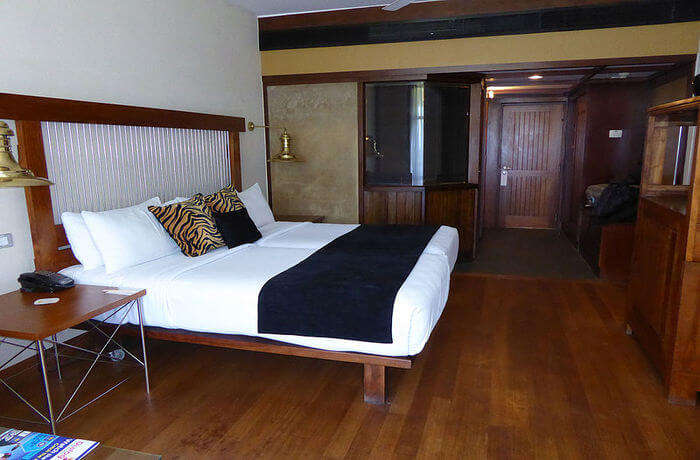 This resort offers 4-star facilities to its customers. There are overall 53 superior and deluxe rooms as well as 4 suite rooms. It is spread in an area of seven acres. The Grand Udawalawe Safari Resort is at a distance of only five minutes from Udawalawe National Park. There is also a minibar in the resort.
Location No. 912 Thanamalwila Road, Udawalawe National Park
Tariff Rs. 5,315 / day
Suggested Read: Kaudulla National Park: An Untamed Safari Through The Sri Lankan Wilds
Things To Do At Udawalawe National Park
There are various things to experience and do in this National Park. The best one which most of the people prefer is Udawalawe National Park safari. Safari tours are very famous in this national park. Let us know more about such attractions near Udawalawe National Park.
1. Udawalawe National Park Elephant Trail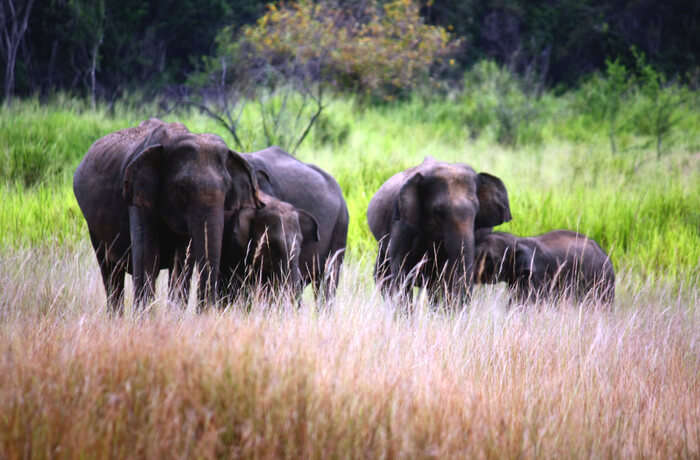 Udawalawe National Park is famous for the animals that are preserved in here. The most famous among them is sightseeing of elephants. People get to spend time with the elephants and also stay connected with nature. People could walk along with the elephants. And if you visit this place from October to January then you would also get to see baby elephants. Other than that small as well as baby elephants are only visible during the time of feeding sessions.
Location Thanamalvila Road 5th Mile Post, Udawalawe
2. Udawalawe Safari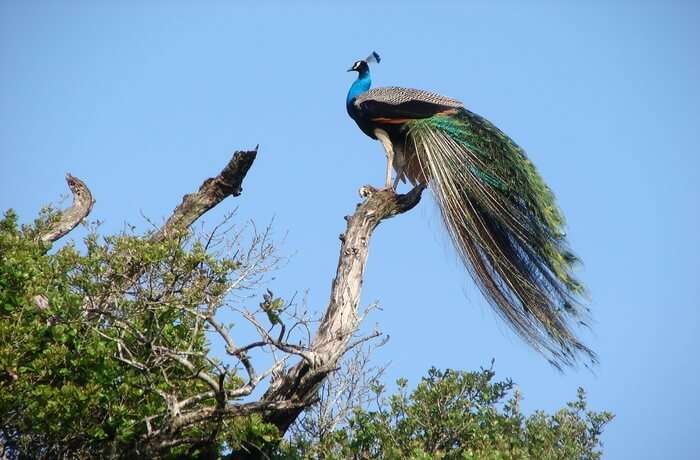 The best thing about Sri Lanka could be experienced here. The most splendid life of Sri Lanka could be seen in a safari ride. Udawalawe Safari provides with a seamless adventure to the tourists and every angle is unique. There are many Udawalawe National Park safari tours from different companies with different packages. These safari tours are made for people who are nature enthusiasts, outdoor adventurers and also birds and animals lovers. The walk from this safari will relax a persons mind. The drivers of safari tours are well equipped with high-quality tools and also jeeps. This is an experience which a person should not miss.
Location Thanamalvila Road, Kottawatta Village, Udawalawe National Park
Suggested Read: These Spice Gardens In Sri Lanka Will Take You Through An 'Aromatic' Experience
3. Elephant Transit Home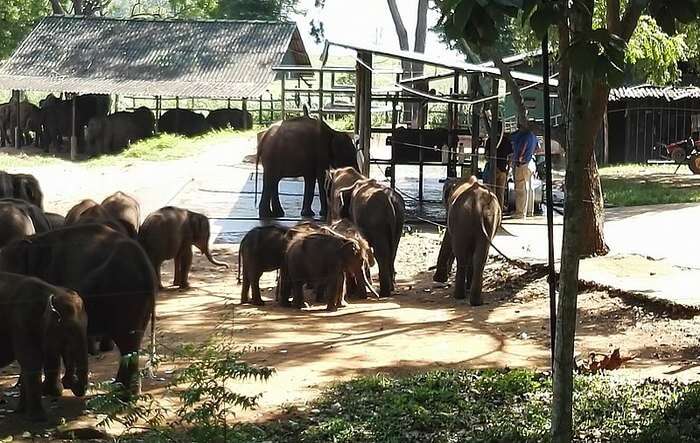 There are many elephants which get injured, sick or orphaned. Elephant Transit Home is a place where the elephants are taken care of until they are fit and fine. Any disease or injuries that an elephant is having is cured. The tourists who visit this place can observe a group of about 20 to 30 teenage and juvenile pachyderms who are fed overall 4 times in a single day. Animals who are residing in this home are kept in this center until they are fit and capable enough to be released in the wild and even after releasing them, they are monitored closely for their own safety as well as investigational purposes.
Location No. 912, Thanamalvila Road, Udawalawe National Park
Further Read: 15 Things To Do In Ella That Will Take Your Sri Lanka Trip To The Next Level
Udawalawe in Sri Lanka is even popular for the landscapes like forests, scrublands, marshes, open grasslands and also mountainous areas. There is a vast water body which is Udawalawe Reservoir at the center of the national park. It is a great place for photography. Udawalawe National Park is known for its scenic beauty; so whenever you plan your trip to Sri Lanka, you should make it a point to visit this National Park.
People Also Read
Langtang National Park Jigme Dorji National Park Khao Sok National Park
---
Looking To Book An International Holiday?
Book memorable holidays on TravelTriangle with 650+ verified travel agents for 65+ domestic and international destinations.
---