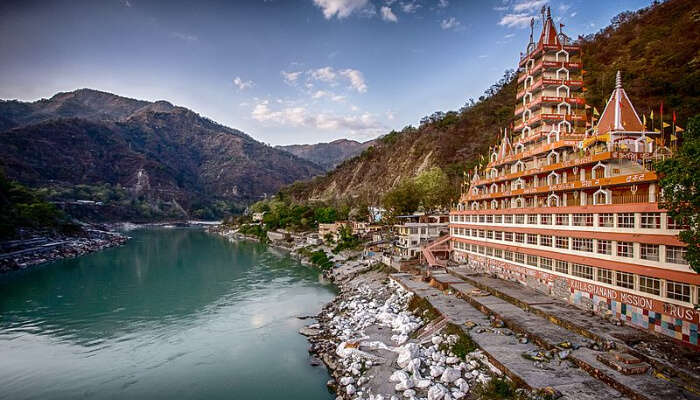 Image Credit: Vishal Chand Rajwar for Wikimedia
Best known as the Land of the Gods or Devbhomi, Uttarakhand has always had the charm to attract travelers with its religious folklore. This Himalayan state is home to some spellbinding locations with numerous temples. These temples lure devotees by thousands every year. However, when it comes to a special occasion, the number can rise up to lakhs. Therefore, the news of Uttarakhand to develop the Ramayana circuit is a potent attempt to boost religious tourism amidst the talk of Ram Mandir Bhoomi puja in Ayodhya.
Uttarakhand To Develop The Ramayana Circuit For Religious Tourism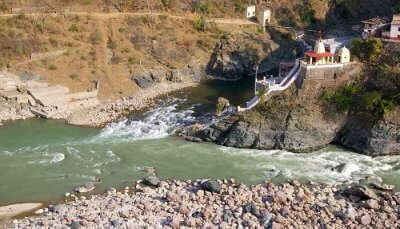 Image Credit: Vvnataraj for Wikimedia
The tourism authority of Uttarakhand is looking forward to develop the Ramayana circuit in order to create an upsurge of religious tourism. The news was shared during the ceremony of Ram Mandir Bhoomi Pujan in Ayodhya by Satpal Maharaj, Uttarakhand tourism minister. Developing the Ramayan Circuit will include bringing together all the sites that are linked with Ramayana and developing them for tourism. This initiative will not only boost tourism but will also make people aware about the religious roots of the state.
Some of the sites that are being linked to this circuit right now are Bharat and Shatrughan temples in Rishikesh and Raghunath temple in Devprayag. In addition to this, the possibility of making the Ramayana circuits across all states was also discussed between Satpal Maharaj and Prahlad Singh Patel, the Union minister of tourism. With this circuit, places that are linked to Ramayana across India will be connected together. It was also discussed that research work should be conducted to bring out the significance of Ramayana in some of the Southeast Asian countries.
Work In Progress For The Mahabharat & Sita Circuit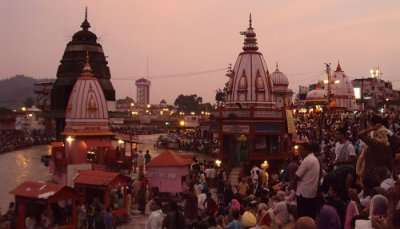 Image Credit: Renu Yadav for Wikimedia
Along with the formation of the Ramayana circuit, talks have also been held in the Uttarakhand Tourism Department regarding the possibility of developing the Mahabharat Circuit. This will surely lead to a boost in religious tourism. Moreover, in 2019, Trivendra Singh, the Chief Minister of Uttarakhand, also talked about the development of the Sita Devi circuit in the Pauri Garhwal region of the state. As per some legends, it is stated that a village (named Phalswari) in this region is the place where Sita Devi submerged into the earth. In this village, Sita Mata Mela takes place annually for a duration of three days.
Further Read: Mount Everest To Reopen For Climbers After 4 Months Of COVID'19 Outbreak
Being an epicenter of many religious sites, Uttarakhand has always provided a place of worship for many devotees. The state has deep religious roots that often present themselves as intriguing folklores. Therefore, the process of Uttarakhand developing the Ramayana circuit is in order to connect various places that are linked to this epic. Moreover, it is also an attempt to dig deeper into the religious roots and boost holidays in Uttarakhand.
Sources: