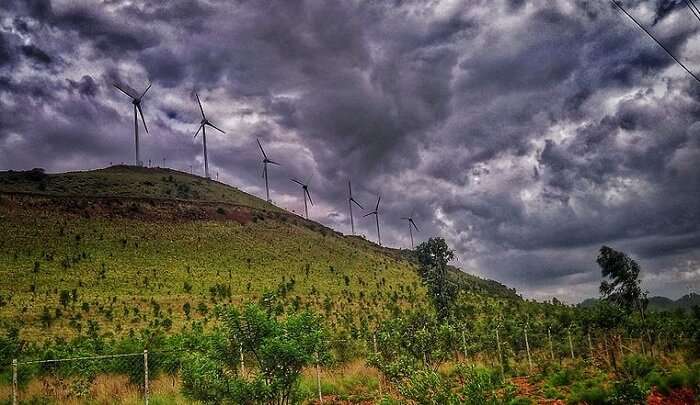 The beautiful state of Karnataka was created in 1956 and known as 'Mysore State' until 1973. Not familiar with that? That's just one of many facts about Karnataka that make you curious about this awesome state. The origins of Karnataka, the monuments, natural splendor, history, attractions, people – what all lies within Karnataka has more reasons than one to wonder about.
We understand that you are really wondering what can possibly be more to know about the temples of Hampi, the Mysore Palace or even the Jog Falls. Be advised, some might definitely amaze you! So, here's to some awesome truths about this South Indian state.
20 Important Facts About Karnataka
Here is a list of the top amazing facts about Karnataka you never imagined about. Some are really shocking while some might not surprise you that much. Either way, enjoy the best of the state through these facts. Scroll below to explore more!
1. Largest Coffee Exporter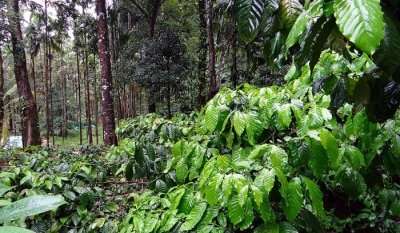 Image Credits: Bishnu Sarangi for Pixabay

The whole of South India is covered in carpets of green plantations. But it's Karnataka that produces the largest amount of coffee. The first plantation was cultivated in Chikmagalur centuries ago.
Must Read: Best Places To Visit In Karnataka
2. Second Highest Plunge Waterfall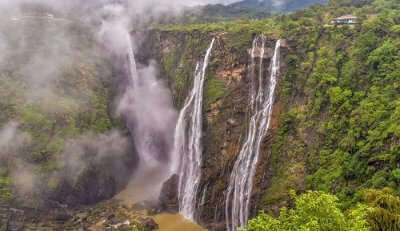 Image Credits: Shekhar Bhat for Pexels
The Jog Falls aka Gersoppa is the second highest plunge waterfall in India. Located in Sagar taluk of Shimoga district, the Sharavathi river creates this waterfall. The falls drop down from a height of 253 m (830 ft).
Suggested Read: 15 Best Places To Visit In Karnataka In Winter: Take Your Pick!
3. Ruins Of Vijayanagara Kingdom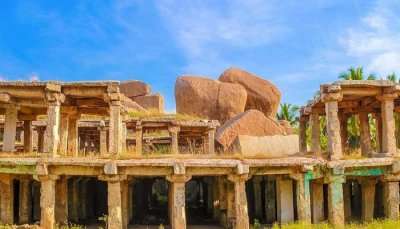 Image Credits: Rajesh Ram for Pixabay
The magnificent ruins of the Vijayanagara Kingdom still stand tall. The kingdom ruled a little longer than the Mughals and left behind the historic and famous Hampi ruins, a grand 14th-century city. And yes, it's currently a UNESCO World Heritage Site.
4. The Gomateshwara Statue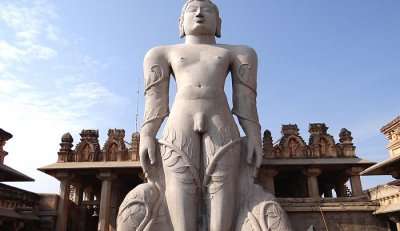 Image Credits: Ananth H V for Wikimedia Commons
This statue of Bahubali is 58 feet tall and is the largest monolith statue in the world. Carved out from a single block of granite, it is visible from almost 30 km away. It is situated at Shravanabelagola, which is 145 km from Bangalore.
Suggested Read: 10 Best Adventure Activities In Karnataka That Will Sweep You Off Your Feet
5. The Legendary Village Of Gabbar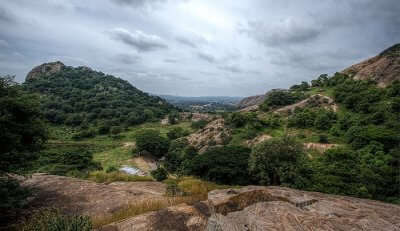 Image Credits: Navaneeth KN for Wikimedia Commons
Many get confused but it's true. The hilly region of Ramanagara is the village of the legendary villain "Gabbar Singh" from the movie 'Sholay.' Ramnagara is located just 60 km away from Bangalore and is just a short road trip away.
Suggested Read: Historical Places In Karnataka
6. Old Rock Formations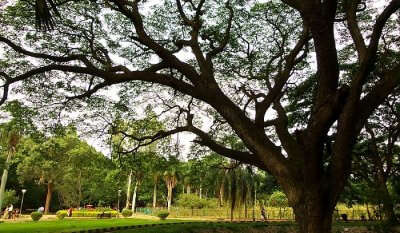 Image Credits: Ramya Jagadish for Wikimedia Commons
Did you know the Lalbagh Botanical Garden has a priced collection of some of the oldest rock formations of the world. Dating back to 3,000 million years ago, these rocks are known to have originated before the dinosaurs.
Suggested Read: 14 Itineraries Including Best Honeymoon Places In And Around Karnataka
7. Land Of Languages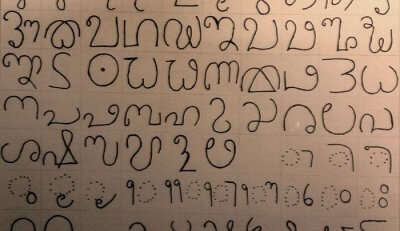 Image Credits: Wikimedia Commons
So many languages! The state is known to host people from various parts of India. An example of this is the fact that there are over 13 languages spoken across the state with Kannada being the most spoken language followed by Tamil and Telugu.
8. Chanakya's Manuscript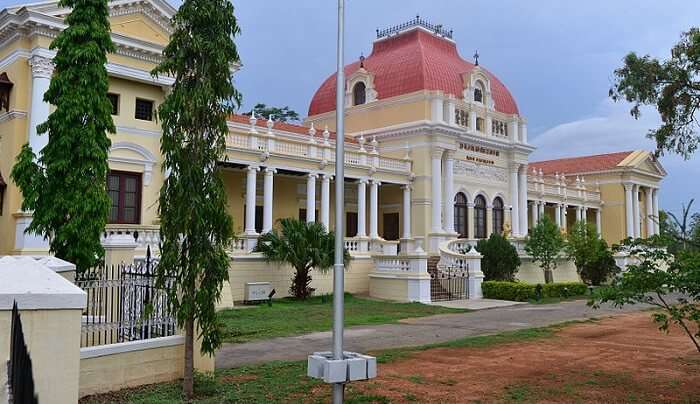 Image Credits: Christopher J. Fynn for Wikimedia Commons

The oldest surviving and fabled manuscript written by Chanakya or Kautilya, the Arthashastra can be found in the Oriental Research Institute. It was originally set up as the Mysore Oriental Library in the year 1891.
Suggested Read: Karnataka Cuisine: 22 Popular Karnataka Dishes For A Flavorful Culinary Journey
9. The River District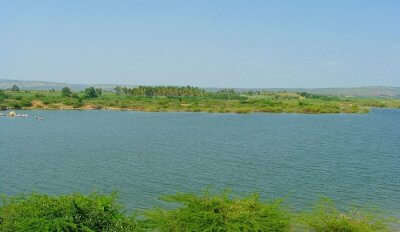 Image Credits: Bishnu Sarangi for Pixabay
The historical district of Bijapur, known for 'Gol Gumbaz' is fascinatingly the land of 5 rivers as well. The rivers flowing through this district include Krishna, Bhima, Doni, Malaprabha and Ghataprabha.
Suggested Read: 10 Places Near Gokarna For A Rejuvenating Trip To Karnataka
10. Karnataka Khadi Gramodyoga Samyukta Sangha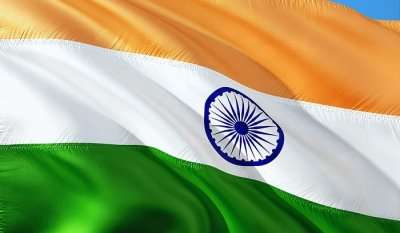 Well, the Karnataka Khadi Gramodyoga Samyukta Sangha or KKGSS is the only division in the whole country with the permission to sew and supply the 'Flag of India.' It is located in In Bengeri in Hubli city.
Suggested Read: 15 Top Hill Stations In Karnataka To Rejuvenate Yourself!
11. The Royal Pride In Mysore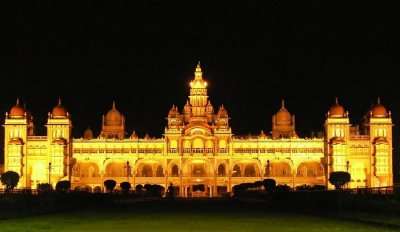 The Mysore Palace is only the second most-visited place in India after the wonder Taj Mahal. The regal beauty and epitome of royalty in Mysore is the pride of the whole state.
12. First Private Radio Station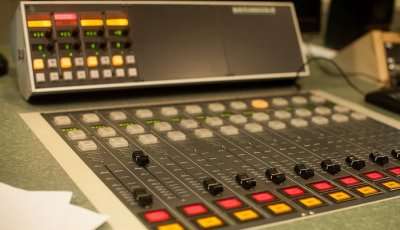 What? Yes, the state of Karnataka is the first in India where a private radio station was set up in the year 2001. Radio City 91.1 FM was the first national channel to be set up in Bangalore while currently it has built 50 more across the country.
Suggested Read: 17 Festivals In Karnataka That Will Give You A Glimpse Into Its Vibrant Culture
13. The Glory Of Rani Chennamma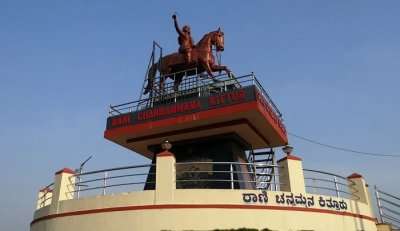 Image Credits: Bishnu Sarangi for Pixabay
It is the year 1824! Rani Chennamma, the queen of Kittur, the princely state, became the first woman in India to lead an armed rebellion against the British East India Company.
14. Classic Music Origins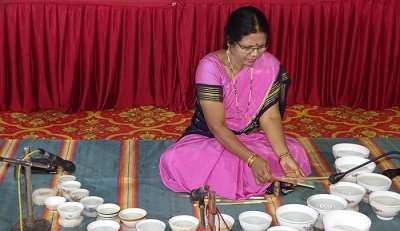 Image Credits: Sugnandani for Wikimedia Commons
Cultural excellence has always been a pride and part of Karnataka. Purandara Dasa is known to be the main pillars of Carnatic Music. In fact, Pandit Bhimsen Gururaj Joshi also belongs to Karnataka who is the father and pillar of Hindustani Classical Music.
Suggested Read: Monsoon In Karnataka: Here's 15 Places You Must Visit During Monsoon
15. The State Of Waterfalls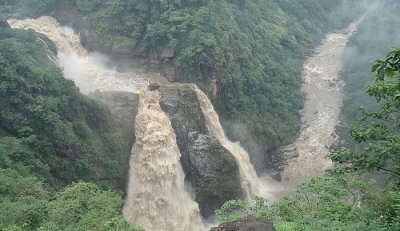 Image Credits: Wikimedia Commons
As you might have read and heard about, Karnataka has the most number of waterfalls in India. The state is known to harbor in excess of 35 waterfalls spread across.
Suggested Read: 13 Churches In Mysore You Should Definitely Visit During Your Karnataka Tour
16. Another Language Excellence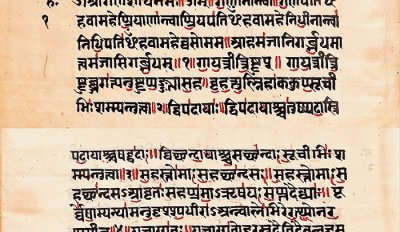 Image Credits: Ms Sarah Welch for Wikimedia Commons
The beautiful and extremely serene village of Mattur, located by the banks of Tunga river uses Sanskrit as a language for communication. Kannada is the second-favored language. Interesting, isn't it!
Suggested Read: 13 Picnic Spots Near Mysore Will Help You Discover The Rich Flora & Fauna Of Karnataka
17. The Land Of Tigers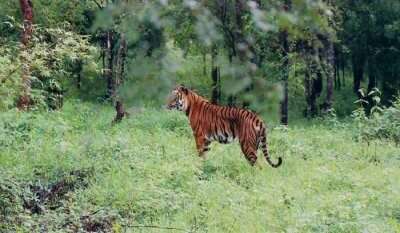 Image Credits: Dinesh Kannambadi for Wikimedia Commons
We really thank the presence of Western Ghats across the state. With plenty of national parks and wildlife sanctuaries in Karnataka, the population of tigers is known to be the largest in India.
18. The Ledger's Story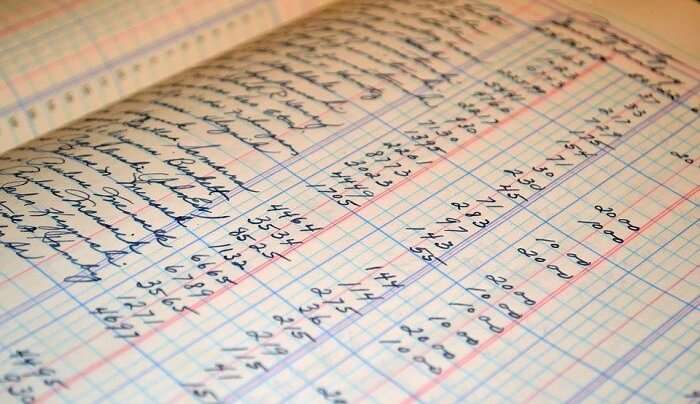 Image Credits: Chris Pastrick for Pixabay
The Bangalore Club revealed an interesting and odd fact about former British Prime Minister, Winston Churchill. According to a ledger revealed by the club, Churchill owes INR 13 to the club in unpaid bills.
19. Biggest Walk-Through Aviary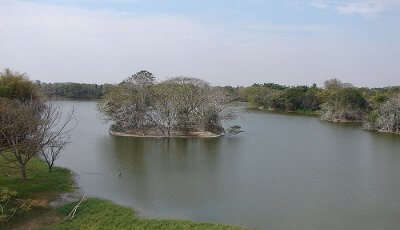 Image Credits: Nagesh Kamath for Wikimedia Commons
Have you heard of the Karanji Lake in Mysore? Do visit, it's a great place. It is surrounded by Butterfly Park and has a walk-through aviary which is considered to be the biggest "walk-through aviary" in India.
Suggested Read: 20 Places To Visit Near Mysore For A Great Vacation In Karnataka
20. The Carnival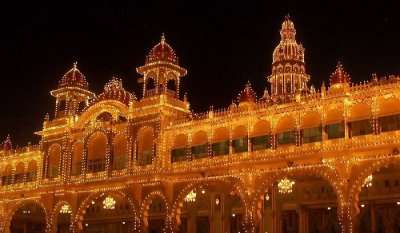 Image Credits: Wikimedia Commons
The 10 day Mysuru Dasara in Mysore is quite famous for its festival triumph. Thousands of people visit here from around the world to witness the magical celebration. It is also known as "Nadahabba" or the state festival of Karnataka.
Further Read: 12 Things To Do In Karnataka That Will Make Your Trip A Super Thrilling One!
So, have you known enough facts about Karnataka? These were just a few to get started with. With immense natural splendor, temples, and a horde of attractions, we hope your trip to Karnataka will be really enjoyable. We assure you that reality is going to be much better and so would be your trip. Once back from the trip, do share a few words about your experience with us!
Disclaimer: TravelTriangle claims no credit for images featured on our blog site unless otherwise noted. All visual content is copyrighted to its respectful owners. We try to link back to original sources whenever possible. If you own the rights to any of the images, and do not wish them to appear on TravelTriangle, please contact us and they will be promptly removed. We believe in providing proper attribution to the original author, artist or photographer.
Frequently Asked Questions About Facts About Karnataka
What is Karnataka famous for?
Karnataka is very close to the Arabian Sea and the Laccadive Sea. Therefore the beautiful and unpopulated beaches are a huge crowd-pulling factor. Couple with its natural, cultural and architectural heritage, there are plenty of attractions that spell grace for a trip to Karnataka.
What is the state food of Karnataka?
Rice and sorghum or jola are the staple diets in the region. Food items like wheat rotis, Jowar with pickles, curries and buttermilk are consumed widely.
What is the old name of Karnataka?
Karnataka was known as the State of Mysore till 1973. State of Mysore came into existence in 1956.
What are some lesser-known but interesting facts of Karnataka?
There are plenty including "Karnataka" being the name of a band, Karnataka being the hub of sandalwood, about 85% of raw silk is produced and marketed in Karnataka, and finally Karnataka has the maximum number of Jnanpith awardees i.e. 8.
What is the dance of Karnataka?
The ritual dances of Karnataka are called Kunitha. One such form is the Dollu Kunitha, a popular dance which is accompanied by singing as well as beats of decorated drums.