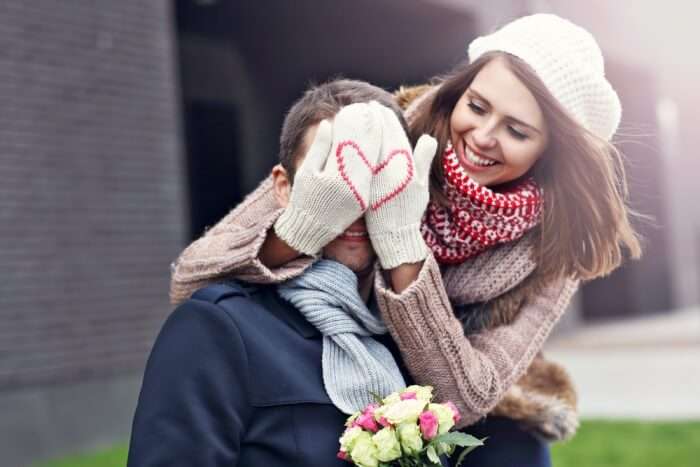 Valentine's day is a day which is celebrated for the love and affection for the loved one. The valentine's day is also called as Saint Valentine's day or Feast of Saint Valentine.
There are many myths and stories associated with this day which makes it be celebrated on the 14th of February every year. Moreover, Valentine's day is connected with the Christian culture. In this day the celebration of love takes place in all over the world but commercially this day is not declared as a holiday. Similarly, Valentine's day in Russia is not observed as a public holiday but is widely celebrated as one of the most popular romantic holidays in Russia. 
Knowing more about Valentine's day in Russia

The Valentine's day in Russia is all about expressing and showing love and care for the near and dear ones in different ways. From giving a bunch of flowers to a Supper date everything meant a lot on Valentine's day. But giving flower is one of the most famous gesture in Russia for expressing their love for near and dear one. Nevertheless, Russia celebrates Valentine's day with a great festive mood but still, it is not considered as a public holiday or any government holiday.
Despite all the facts that Russia celebrates Valentine's day with a great pomp, there are some cities there was Valentine's day is banned. The city named Belgorod, don't celebrate Valentine's day. The spokesman of the governor office in Belgorod declared that Valentine's day is not a festival of Russian culture. So, he banned the auspicious day of Valentine's day there. He even said that Valentine's day is not teaching good moral values to the young generation. In fact, all the universities over Belgorod had banned Valentine's day celebration no parties, discos or no other type of celebration takes place over there. But the rest of Russia celebrates Valentine's day with a great fun and enthusiasm with their loved one. There Valentine's day is not only about celebrating the day with the husband-wife or girlfriend-boyfriend but also with the person with whom we care about. The day is a way of expressing the feelings for each other and telling them how important person they are or what position they hold in someone's life.
Moreover, Valentine's day is Russia became more popular after the separation of Russia from USSR. Currently, the day is celebrated by the people of all ages from children to adolescent and from adults to seniors. The way in which happy valentine's day in Russian is wished is quite different from other parts in the world. This day is a wonderful opportunity for sharing the feeling and showing true love to the loved ones.
Suggested Read: Top Places For Shopping In Russia That Are As Classy & Chic As The Russians
How Valentine's Day In Russia Is Celebrated?

In all over Russia, flower giving is one of the most common and sweetest ways of greeting happy valentine's day in Russian. Furthermore, giving flowers is considered the most romantic gesture in any of the occasion in Russia. Usually, the women receive a bunch of flower with boxes of chocolates in this auspicious day. The women in Russia greet their loved one in valentine's day by making a great supper and enjoy it with a candle night dinner. Another popular way of greeting is gifting valentine's day card to the loved one. People even personalize the gifts and card for their near and dear one with their personal messages inside it. Even going on a date is a great gesture in Russian culture in the valentine's day for showing the low and affection for each other.
Furthermore, the Russian people celebrate watching romantic Russian movies, going in a walk in the park and beaches and sharing their thoughts with each other, they even give surprises to their loved one by booking a table in a fancy restaurant and giving a sweet handwritten romantic letter.  They make the day most memorable day of their life by doing every possible gesture for showing their love, care, and affection for their loved ones. Russians do love romance.
Suggested Read: 9 Hotels In Russia That Are A Perfect Blend Of Modern Culture And Old-World Charm!
Different Ways Of Wishing Happy Valentine's Day In Russia

There is a various way in which happy valentine's day is greeted in Russian.
Budesh' moim Valentinom means Will you be my valentine?
Bud' moim Valentinom, means Be my Valentine
Bud' moim, means be mine.
Even there are much more ways in which happy valentine's day in Russian is greeted. Furthermore, telling them how much they love each other is the most important way of greeting. Russian people wish the valentine's day in Russia in their own unique ways.
The day is celebrated as a big day like any other great festival in Russia. Nowadays, Russia is embracing the saint valentine's day with a passion of love for each other. Precisely, Russian always wants celebration whether it is a valentine's day or any other celebration day they make the day most memorable with all the ways possible. Regardlessly, things to do in Russia on valentine's day have changed from the ancient times but the popularity of this day is growing more and more. Russia has many romantic places where one could celebrate Valentine's day. Having a huge population from the Catholic background Russia welcomes Valentine's day with a great happiness and prosperity.
Further Read: 9 Fabulous Beaches In Russia That Let You Relish The Taste Of The Good Life!
If one gets a chance they must celebrate valentine's day in Russia with Russian culture. Take a trip to Russia with your lover to spend a lovely Valentine's holiday with them and ask them to be your valentine in the romantic country. It is a great idea for a marriage proposal too if it is one the cards.
Looking To Book An International Honeymoon?
---
People Also Read
Valentine's Day In Dubai Valentine's Day In Hong Kong Valentine's Day In Montreal
---