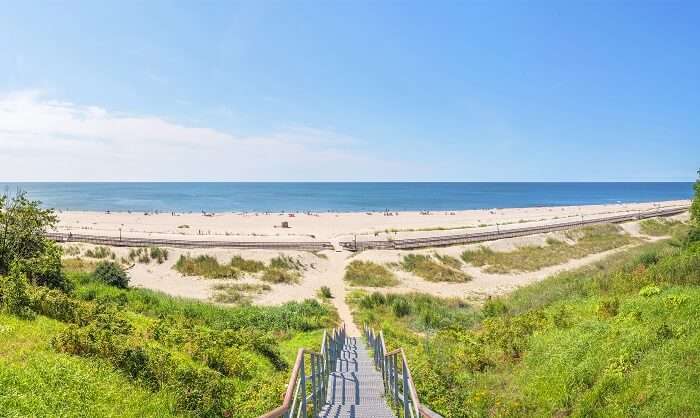 Renowned worldwide for its high-rising mountains, massive deserts, natural geyser fields, rich heritage sites, and stunning art and architecture, Russia is indeed a stunner when it comes to tourism. And adding to its charm are the awesome beaches that portray this getaway in a different light.
From sub-tropical to soft white sands, take a look at these pristine beaches in Russia that can make your vacation in this paradise more than just perfect!
9 Awesome Beaches In Russia
Take a look at these awesome beaches that you can visit on your Russian getaway with your friends and family. Make sure you include at least half of them in your itinerary.
Khalaktyrsky Beach, Kamchatka Krai
Beach Yagrinskiy, Severodvinsk
Riviera Beach, Sochi
Olympic Beach, Sochi
Beach Laskovy, Solnechnoe
Repino Beach, Repino
Tarkhovka Beach, The Gulf of Finland
Podrezovo Beach, Moscow
Beach Promenade, Yantarnyy
1. Khalaktyrsky Beach, Kamchatka Krai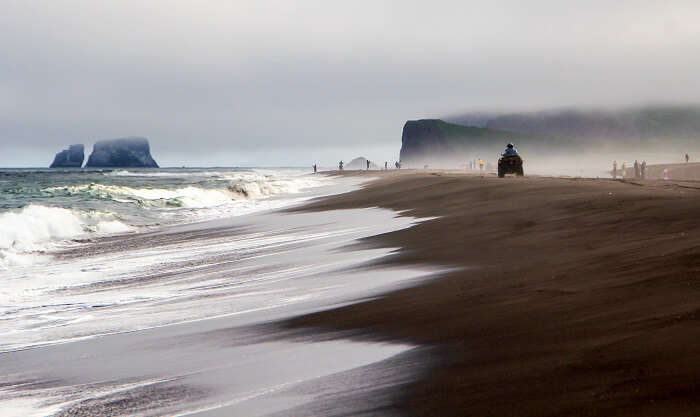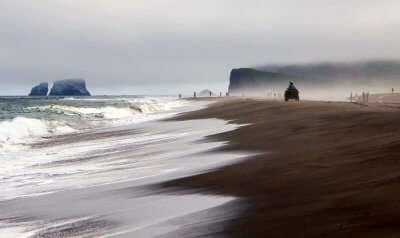 A black sand beach near Petropavlovsk, the Khalaktyrsky Beach is one of the best beaches in Russia where you should be heading for a laidback and relaxing experience. The beauty of an ocean lies in its unpredictability and that is exactly what one gets to witness on Khalaktyrsky Beach. From the breathtaking views of the ocean to the crashing of waves against the shores, relish the best of Khalaktyrsky Beach on your next visit.
Location: Petropavlovsk-Kamchatsky, Russia
Famous for: Black volcanic sand
Things to do: Surfing, dining
Suggested Read: Visiting Russia In April? Here Are All The Places You Can Visit To Enjoy The Chilly Weather In 2022!
2. Beach Yagrinskiy, Severodvinsk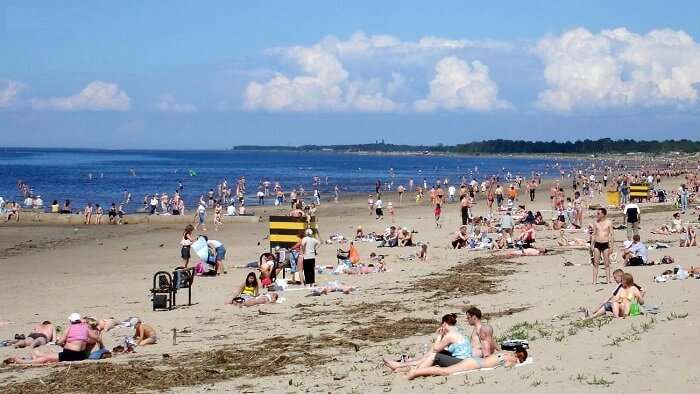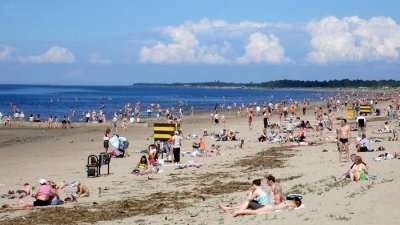 Located on the Jagry Island in Severodvinsk, Beach Yagrinskiy is a surfer's paradise and an artist's retreat. Go for swimming under the water, sit back and enjoy whale watching, collect seashells as the sun sets on the horizon, and so much more. This beach may not be the most popular one yet in all its isolation, it is one of the sub-tropical beaches in Russia.
Location: Severodvinsk, Russia
Famous for: Nature, parks
Things to do: Swimming
Suggested Read: If You Are Wondering Why Moscow In April Is A Good Time To Visit, Here's Why It Is
3. Riviera Beach, Sochi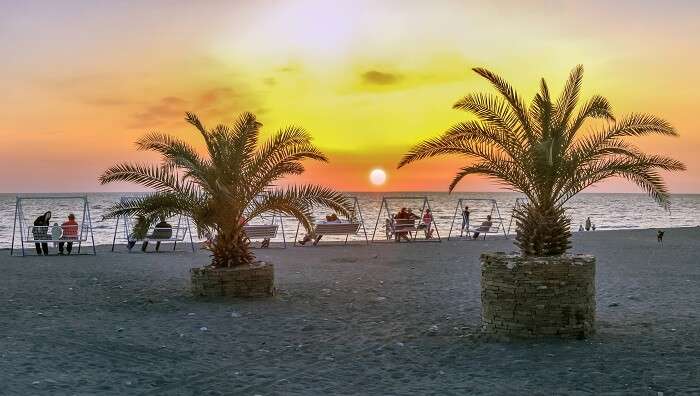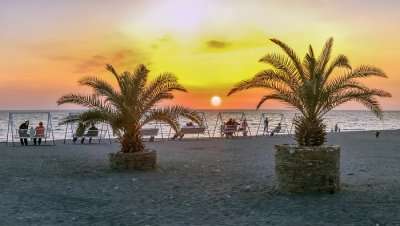 Set on a stretch of the easternmost side of the Black Sea are found some of the famous beaches in Sochi, Russia and one such beach is the Riviera Beach. This black-stone beach is an ideal place to relax and unwind. This beach offers amusement for children and adults, trampolines, banana boat rides, and hydro cycle rides along with parachute flights over the water.
Suggested Read: Thinking Of Spending Spring In Moscow In March? Here's Why It's A Good Idea
Location: Yegorova, 1/9, Sochi 354000, Russia
Famous for: Seafood, views
Things to do: Dining, adventure park
4. Olympic Beach, Sochi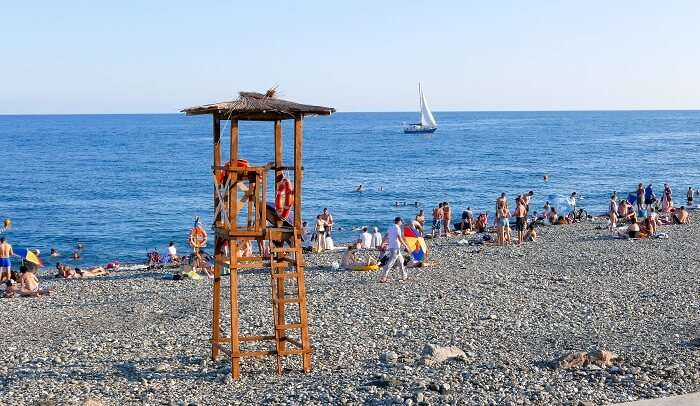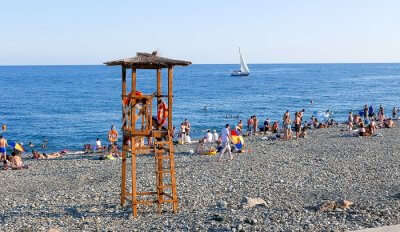 One of the famous beaches in Russia is that of Olympic Beach in Sochi. It is one of the most modern five-kilometer pebble beach amidst the lowlands of Imereti. Stretching from the Olympic Park to the Psou River at the border with Abkhazia, numerous restaurants, cycling tracks, fast food cafes, and amusement rides grace the coast of Olympic Beach.
Suggested Read: Russia Plans To Open A Luxury Hotel In Space By 2022 Since Earth Is Too Mainstream!
Location: Nizhneimeretinskaya St., 155B, Adler, Sochi 354349, Russia
Famous for: Cleanliness, views
5. Beach Laskovy, Solnechnoe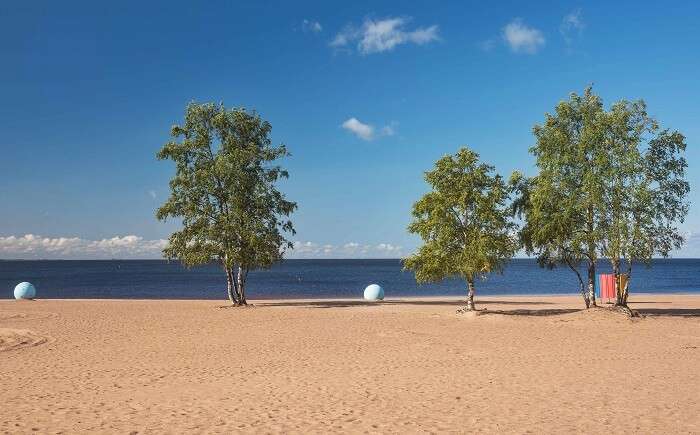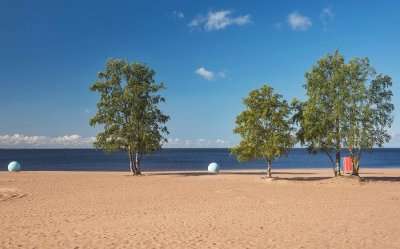 Image Courtesy: Alexey Sergeev
Located near the town of Repino lies the Beach Laskovy which is backed by lush and dense pine forests. Making it a great beach away from the chaos of the city in Solnechnoe, the water is generally calm and perfect for a dip on those rare hot summer days at this beach. Enjoy some kvass (fermented rye water) from seaside vendors while you sip on your favorite cold drinks at one of the best beaches in Russia which you cannot miss.
Location: Petrovskaya St., 1, St. Petersburg 197110, Russia
Famous for: Cool sand, kebab BBQ, playground, cafe
Things to do: Kitesurfing, swimming
6. Repino Beach, Repino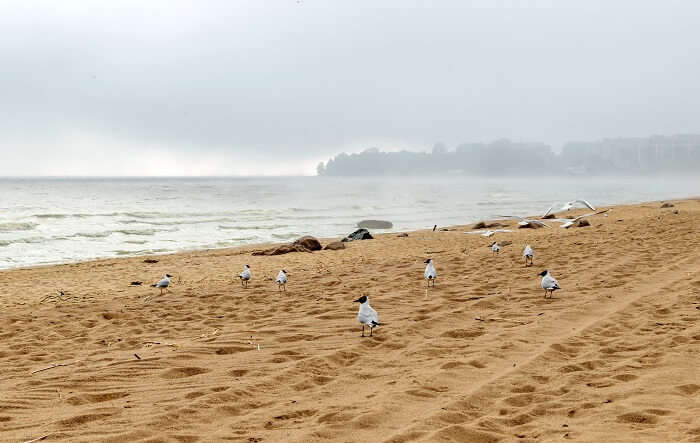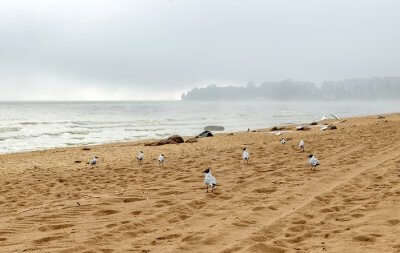 A wonderful place to relax and rejuvenate, this quiet beach is one of the famous beaches in Russia. This beach is also a great spot for swimming and sunbathing. Well equipped with showers, cabanas, beach volleyball court, and a couple of interesting food stalls, this beach is a great place for those seeking tranquility and relaxing experience by the calm waters. It's among the most beautiful beaches in Russia.
Location: St. Petersburg, Russia
Famous for: Calm waters, pine forests, restaurant
Things to do: Trekking, dining
7. Tarkhovka Beach, The Gulf of Finland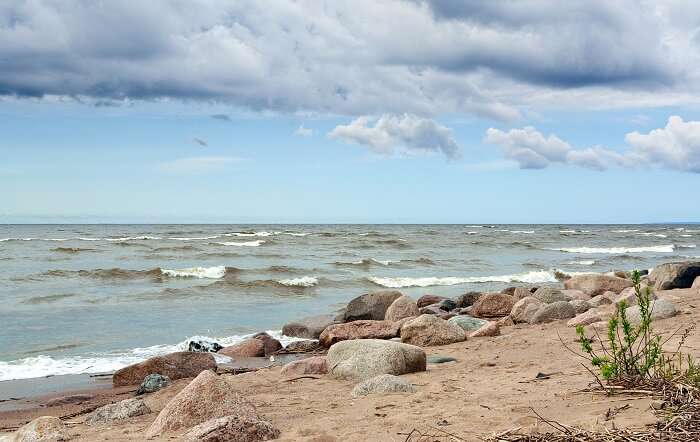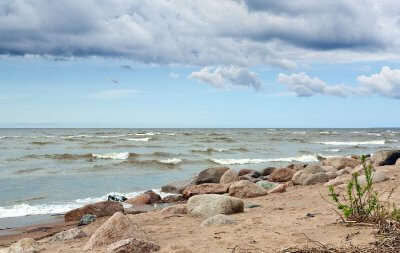 If you're looking for a place to get away from the touristy bustle, this quiet spot is one of the nicest and best beaches in Russia. The sandy Tarkhovka beach provides a great view of the fortress at Kronstadt across the Finnish Gulf. And if time allows, one can also rent a boat for a tranquil ride on the lake. It's among the best subtropical beaches in Russia.
Location: St. Petersburg, Russia
Famous for: Mushroom vegetation, views
Things to do: Swimming
8. Podrezovo Beach, Moscow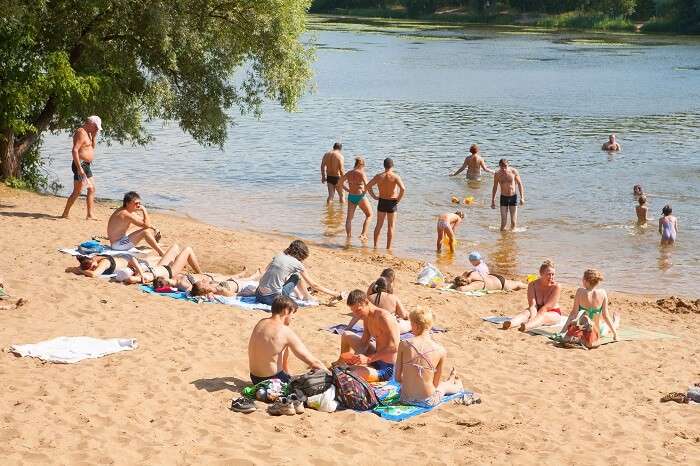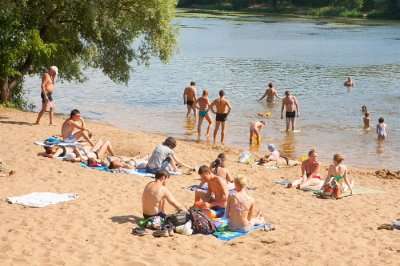 One of the famous beaches in Russia Moscow is that of Podrezovo Beach. Its soft white sands and clear water act as a visual treat for locals who come here on weekends and during holidays. While there are many restaurants that serve delicious seafood, one can also find luxury as well as budget accommodations near the beach for your stay! It's surely among the best Russian beaches that you must not miss!
Location: Moscow, Russia
Famous for: White sands, clear waters, restaurants
Things to do: Swimming
9. Beach Promenade, Yantarnyy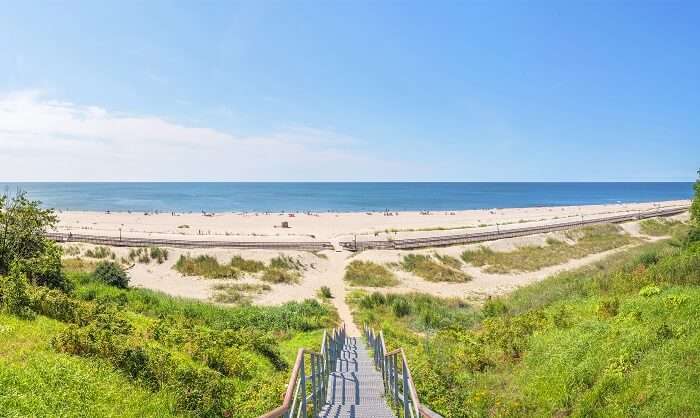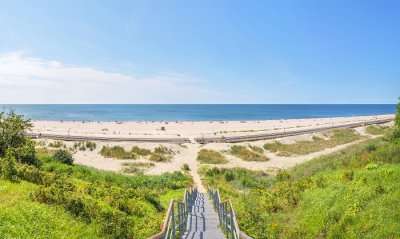 Located in Yantarnyy, Beach Promenade is one of the popular white sand beaches in Russia which feels straight out of a dream. From the nature parks to outdoor activities, Promenade offers everything that the tourists look forward to which makes it the best pick to make your holiday memorable. Also, one can also enjoy the ropeway ride which is at the end of the Promenade.
Location: Becker's Park, Yantarnyy, Russia
Famous for: Views, clear waters
Things to do: Fishing, ropeway ride
Further Read: 10 Places To Visit In Russia To Witness The Beauty Of This Incredible Nation
Fancy a trip to these offbeat places? Include these fabulous beaches in Russia on your bucket list and gear up to strike them off your next vacation to Russia! Book your escapade with TravelTriangle for the best deals on customized tours and a comfortable holiday experience.
People Also Read:
Beaches In Sweden Beautiful Beaches In Greece Beaches In Iceland
---
Comments
comments