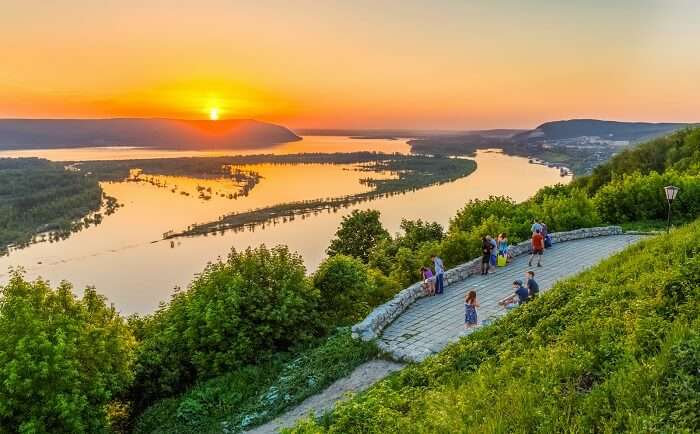 Russia, the largest nation in the world, has become a hotspot for tourists in the last few decades. The vibrant history and cultural diversity allure people from all over the world while also ensuring that there are great top things to do in Russia besides visiting a plethora of attractions. To invoke the explorer in you, Russia serves as a perfect paradise. So, if you are planning a vacation and thinking what to do in Russia, we have the right options for you!
21 Exciting Things To Do In Russia
A holiday to Russia is believed to be amongst the most exciting one across the world. Find out what all you can do here on your perfect vacation:
1. Go For A Canal Tour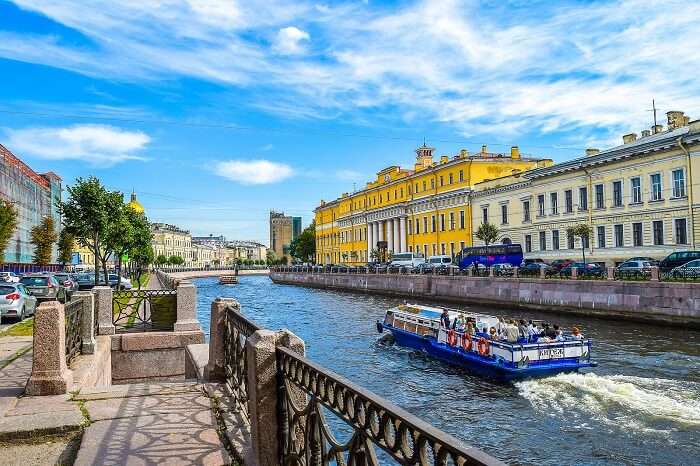 One of the best activities in Russia is to go on a canal tour. A memorable thing to do in St. Petersburg is to take these tours owing to the abundance of canals in the city. There are over 800 bridges crossing a total length of 300 kilometers of artificial canals that you'll be able to see on your voyage. So, if you are visiting Russia in summer, make sure to go on a canal tour. 
Location: St. Petersburg
Timings: 10:30 a.m., 12:00 p.m., 2:30 p.m., 5:00 p,m. (timings may vary)
Summer In Moscow: Soak In The Landscapes Of This Stunning City
2. Enjoy Samara Academic Opera And Ballet Theatre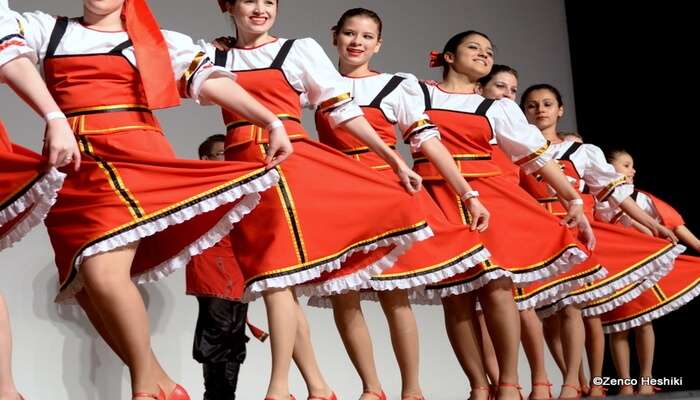 Make your evening magical by spending it at this picturesque Opera theatre amid Russia's enchanting folklore. From the decorations, ballet, symphony orchestra, costumes, music, to the dancing, everything here is absolutely fantastic!
Location: Ploshchad' Kuybysheva, 1, Samara, Samarskaya oblast', Russia, 443010
Timings: 10:00 a.m. – 7:00 p.m.
3. Go Skiing At Red Valley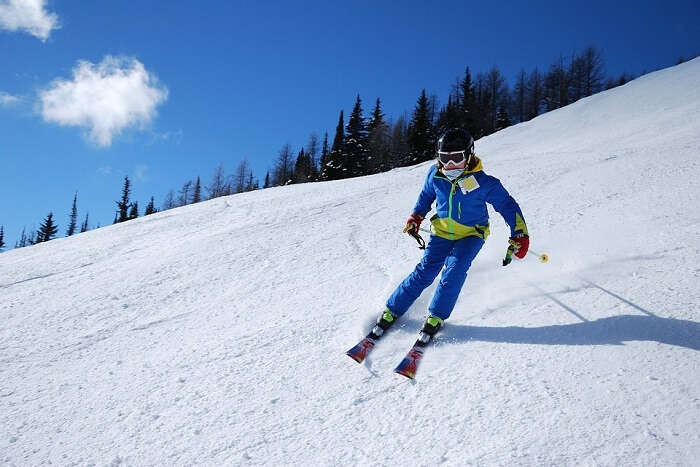 Head to what is known as the Red Valley which is touted as one of the best places to visit in Russia. It is the hub for skiing and snowboarding and was also home to the Winter Olympics in 2014. You're sure to love this mini paradise with its vast and diverse slopes that are ideal for skiing and snowboarding and it surely tops the list of adventurous things to do in Russia.
Location: Red Valley
Timings: Sunrise till sunset
9 Fabulous Beaches In Russia That Let You Relish The Taste Of The Good Life!
4. Check Out Putin Accessories At 'Military Disneyland'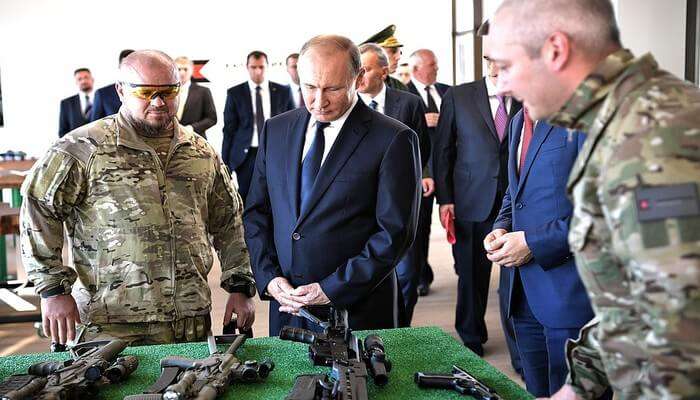 One of the unique things to do in Moscow is to visit the Military Disneyland and dine on army rations, play with grenade launchers, and look closely at a surface-to-air missile. You can end this visit by stocking up on Vladimir Putin accessories.
Location: Kubinka, Moscow Oblast, Russia
Timings: 10:00 a.m.- 6:00 p.m.
5. Visit Unique Museums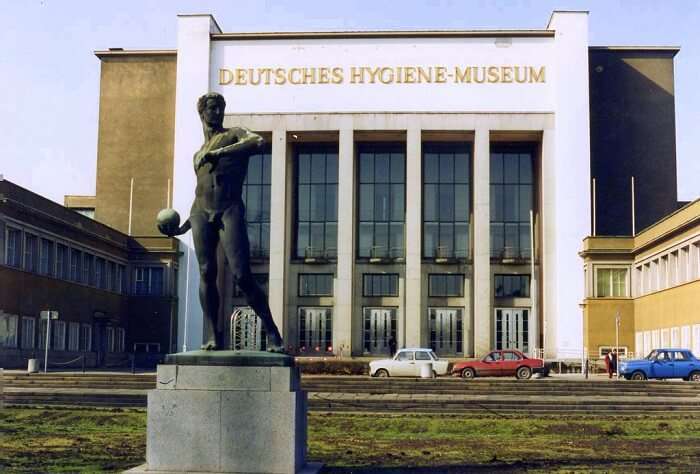 While the country has its share of famous mainstream museums such as the Pushkin Museum of Fine Arts and the Hermitage, the country is full of the offbeat hidden gems such as the Museum of Soviet Arcade Games, which can be played with Soviet-era kopek coins bearing the hammer and sickle. One of the coolest things to do in St. Petersburg is to visit the Museum of Hygiene and listen to their warnings about the dangers of disease and other side-effects of dirt.
Location: NA
Timings: NA
9 Hotels In Russia That Are A Perfect Blend Of Modern Culture And Old-World Charm!
6. Be Served By Doubles At The Twin Stars Diner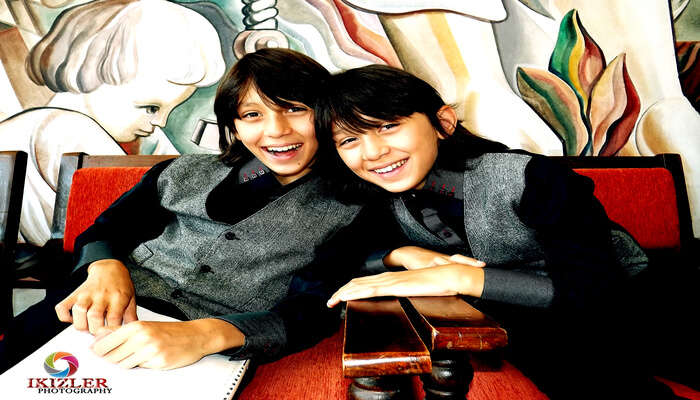 A very unique concept is the Moscow's Twin Stars Diner where the entire staff consists of identical twins. These twins then don identical clothing and perform all the duties of their role. Alexei Khodorkovsky owns the eatery inspired by a 1964 Soviet film called 'Kingdom of Crooked Mirrors'. This is a very unusual experience and counts as one of the best things to do in Russia.
Location: Pyatnickaya St, 3/4/1, Moscow 115035, Russia
Timings: NA
7. Feel Weightless In Star City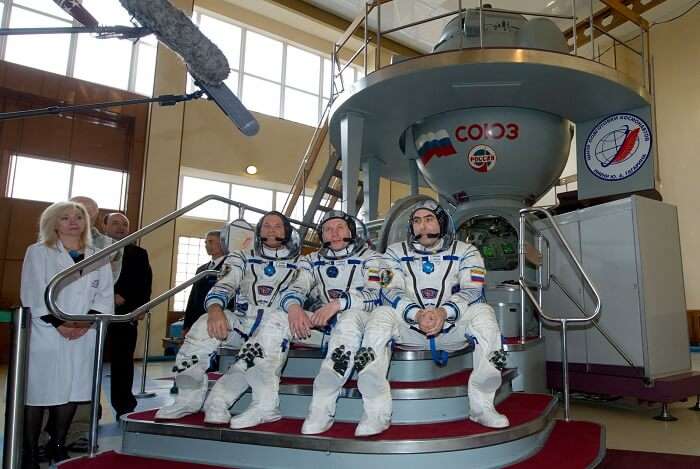 Located on the outskirts of Moscow, Star City is a cosmonaut training centre where you can take a leap into the future while diving into the past. Many years ago, the Soviet military facility took secrecy to such extreme levels that this place wasn't listed on any map. If you are looking for an unforgettable experience, partaking in a simulated rocket launch or a zero-gravity flight is most definitely one of the crazy things to do in Russia.
Location: Zvyozdny gorodok, Moscow Oblast, Russia, 141160
Timings: 8:00 a.m. – 6:00 a.m.
Visit Russia In January When The Country Becomes A Winter Wonderland!
8. Have fun At The Samara Embankment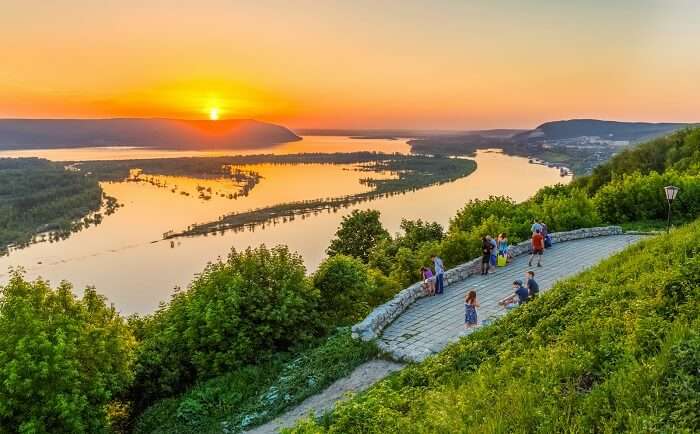 Situated alongside the Volga River, the embankment is one of the best places in Samara to make the most out of a pleasant sunny day. Lay on the beach, indulge in some exercise, or go for a run. Moreover, you can also take a boat cruise if that excites you. Drinks and some snacks on the beach are one of the most relaxing things to do in Samara, Russia.
Location: Street along the left bank of the Volga river in Central Samara, Russia
Timings: NA
9. Watch Moscow Cat Theatre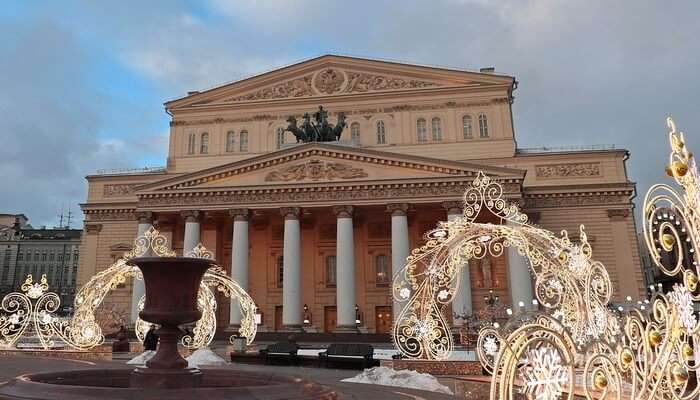 A circus that revolves around felines, this show is widely popular in Russia for various reasons. There are more than hundred cats "actors" who join their human counterparts and perform stunts like balancing on a ball or walking a tightrope. 
Location: Kutuzovsky Ave, 25, Moscow, Russia, 121151
Timings: NA
8 Cities With Best Russia Nightlife; Say It Aloud, "Lights, Vodka, & Russians!"
10. Participate In Bubble Baba Challenge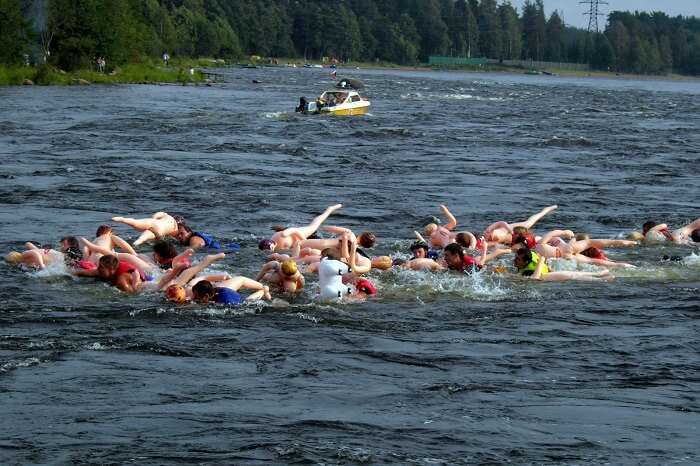 This is amongst the most fun things to do in Russia. For well over 10 years, this challenge was organized in the fierce rapids of Russia's Vuoksi River. Participants jump on blow-up sex dolls, dash into the river, and fight to be the fastest flotation device-assisted swimmer. However, one has to be 16 years or above to take part in this spectacle. This is also one of the most interesting things to do in Russian river.
Location: River Vuoksi
Timings: NA
11. Visit The Glorious Amber Room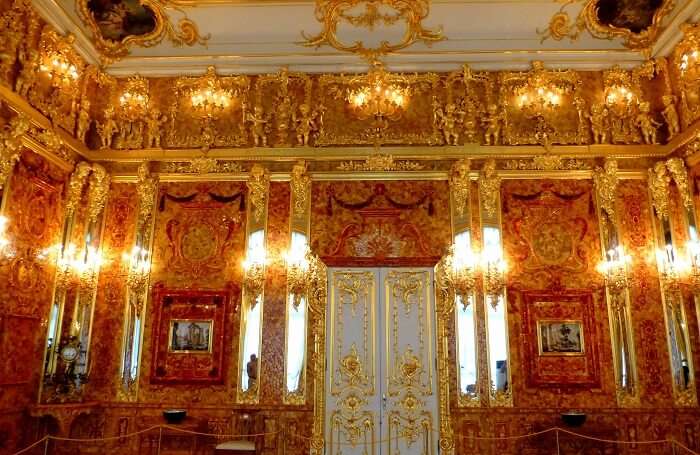 Amber Room Located in the Catherine palace, this famous chamber which has been renovated repeatedly over a period of time was once originally installed in berlin as a gift to Peter the Great. However, during the World War II many officials hid this treasure behind the wallpaper to secure the treasure from the Nazi army. Last reconstructed in 2003, this room comprises of gold leaf and mirror panels and is an amazing piece of art to witness.
Location: Pushkin, Sankt-Peterburg
Timings: 7:00 a.m. to 10:00 p.m. (timings may vary)
The Glass Beach In Russia Turns Empty Beer Bottles Into A Stunning Kaleidoscope Of Colourful Pebbles!
12. Unveil The Facts Of City Of The Dead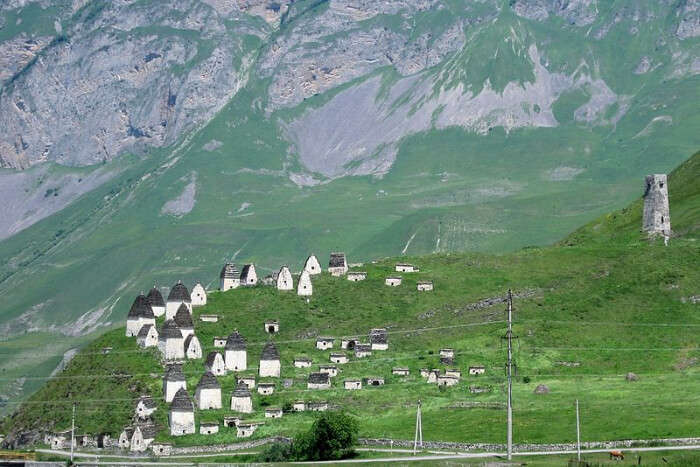 Dargavs Village is called as the 'city of the dead' and this mystifying destination is known for numerous unusual stories. The village has an ancient cemetery where people buried their loved ones with their clothes and other important belongings. The village has over 100 ancient stone crypts and myths and folklore of this place will surely give you an adrenaline rush. According to the locals the entire area was affected by plague in the 18th century which resulted in massive number of deaths here.
Location: Dargavs, 363128, Russia
Timings: Open throughout the day
13. Visit The Lenin's Mausoleum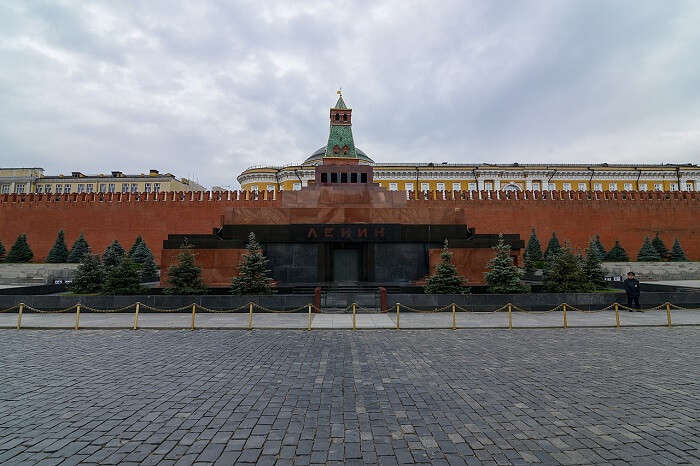 One of the best tourist attractions in Russia is located in the capital city known as Lenin's Mausoleum. It is the most popular 'modern mummy' in the world with Vladimir Lenin's embalmed body lying within a red granite and black labradorite step-pyramid. You would surely be surprised to know the interesting facts of this place and how local people demanded a permanent Mausoleum for Lenin after his death in 1929.
Location: Red Square, Moscow, Russia, 109012
Timings: Open throughout the day
Christmas In Russia: Get Your Festive Mode On And Take A Flight to Russia
14. Spend Colorful Hours At Psychedelic Salt Mines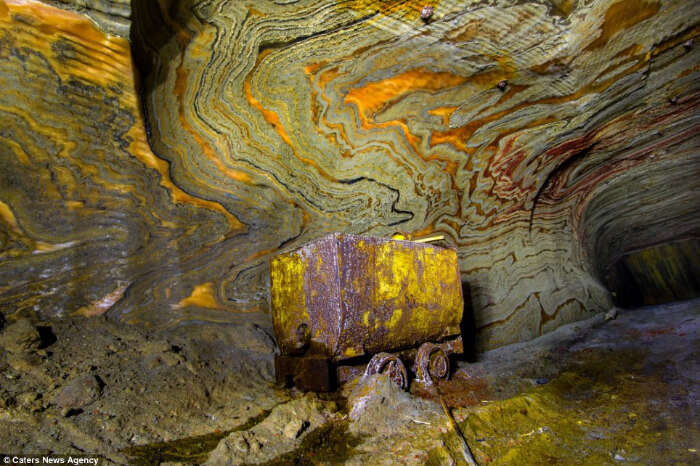 Witness the surreal swirls that were found 650 feet below in Yekaterinburg due to layers of the mineral carnallite. Beautiful designs with yellow, white, red and blue colours form eventually with the passage of time with surely stun you with their unique patterns. Glance these enticing salt mines and capture a lifetime memory by visiting this place on your vacation to Russia.
Location: Yekaterinburg, Russia
Timings: 9:00 a.m. to 6:00 p.m.
15. Go To Children Are The Victims Of Adult Vices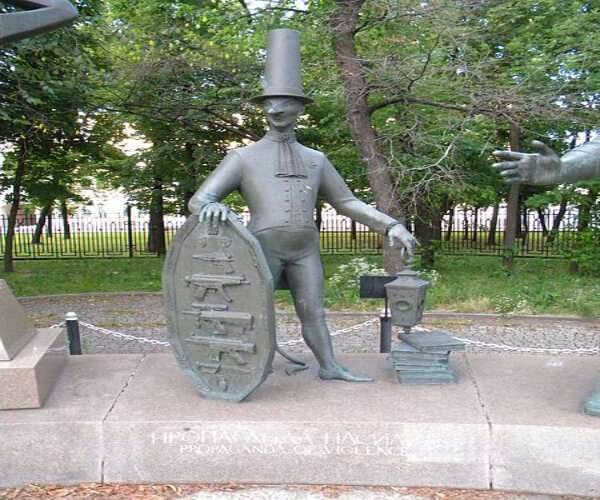 'Children are the Victims of Adult Vices' is an unusual sculpture that was constructed in the year 2001 by a Russian artist Mihail Chemiakin. The sculpture depicts two unaware kids playing with 13 evil statues surrounding them. These 13 evils are symbolizing exploitation of child labour, alcoholism, indefference, prostitution, ignorance, sadism, war, pseudoscience, poverty, capitol punishment, theft, and voilence. You might relate this sculpture in a way or completely deny it, but the master-piece is worth visiting!
Location: Bolotnaya Ploshchad', 10, Moscow, Russia
Timings: Open throughout the day
8 Magnificent Places To Visit In Azerbaijan One Must Definitely Visit While In Russia!
16. Peaceful Walks At Kizhi Island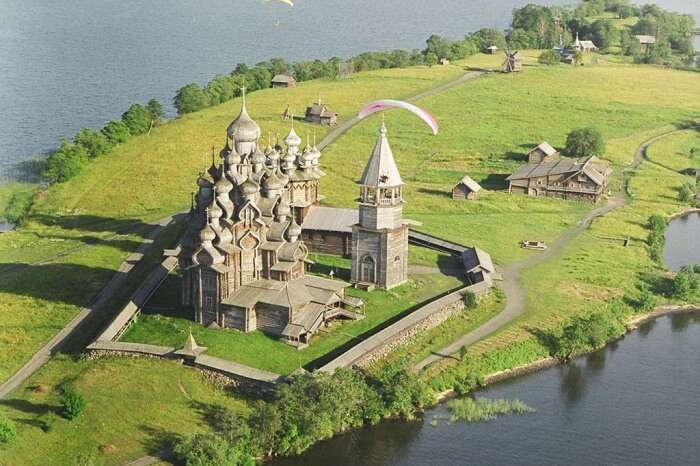 Kizhi Island showcases the iconic clusters of the 18th century Russian architecture. These serene place entices nature-lovers and historians with its significant features and is believed to be one of the most beautiful places in Russia. The place also comprises of two large churches, built amazingly from wood in an architectural style that was once quite popular in Russia.
Location: Kizhi Island, Russia
Timings: Open throughout the day
17. Temple Of All Religions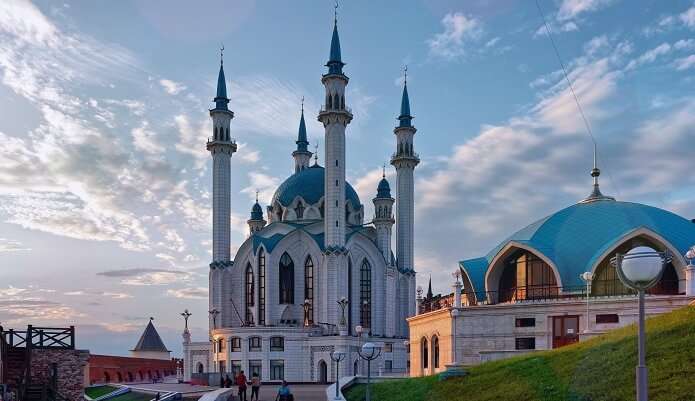 Kazan is a colorful 'Temple of all religions' that exhibits a mashup of architectural flourishes depicting almost all the major religions of the world. The place is a must-visit attraction in Russia and emphasizes brotherhood and harmony. It was established by a Russian philanthropist Ildar Khanov in the year 1992 as a symbol of 'religious unity'.
Location: Kazan, Russia
Timings: 8:00 a.m. to 8:00 p.m.
Try Your Hands On These Fascinating Things To Do In Kazan While In Russia!
18. Pay Respect At The Laika Monument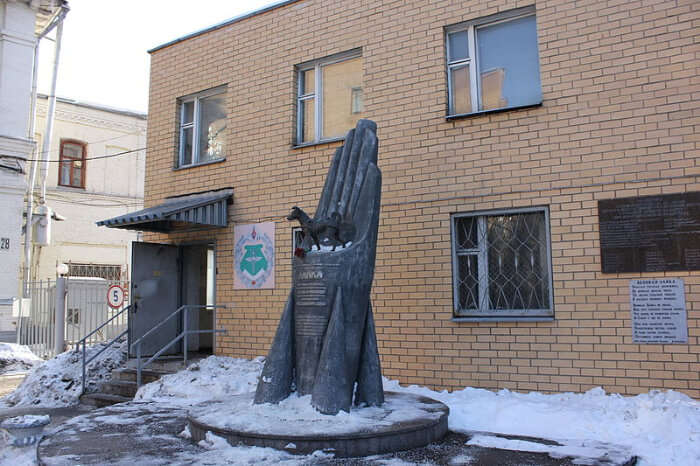 Laika Monument is dedicated to the Russian mutt Laika who is the first animal on Earth to completely orbit it from space. The monument was built in the year 2008 near a Moscow Military facility. Laika, the adorable dog was well-trained and fitted with a space suit before before heading into the space in the year 1957. This is a lovely place that has been constructed to respects man's best friend for centuries, dogs!
Location: Moscow, Russia
Timings: NA
19. Stroll At Golosov Ravine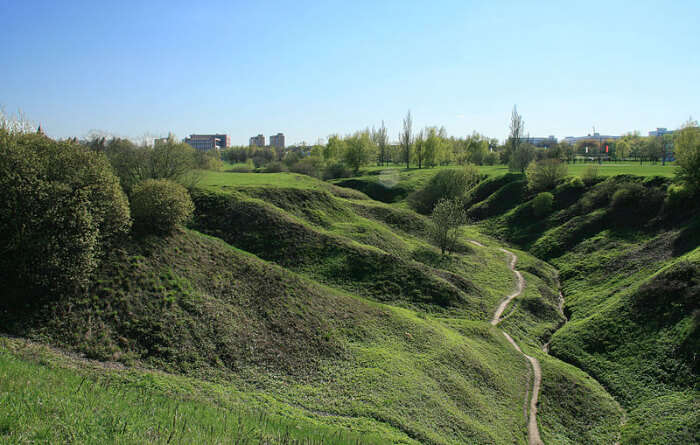 You can go for peaceful strolls with your loved ones at Golosov Ravine. It was earlier a royal estate which was later turned into a public wilderness. You might fall in love with this serene place and interact with locals who will surely tell you glorifying tales about this place.
Location: Golosov Ravine, Russia
Timings: NA
Get Your Dose Of Fun & Adventure At These Theme Parks In Russia & Go Whee With Joy
20. Visit the Leningrad Zoo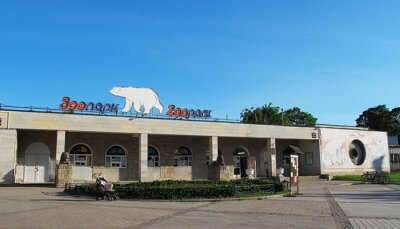 Theare are numerous activities in Russia that you can enjoy with children and Leningrad Zoo is one spot they can never get bored. Positioned in the heart of St. Petersburg, the zoo is touted to be the second largest zoo in Russia that is home if 2000 animals and approximately 410 species. So, whether you are a wildlife lovers or wish to have some knowledge on animals, Leningrad Zoo is the best place to be in Russia.
Location: Park Aleksandrovskiy, 1, St Petersburg, Russia, 197198
Timings: 10:00 a.m. to 8:00 p.m.
21. Watch the opening of the bridges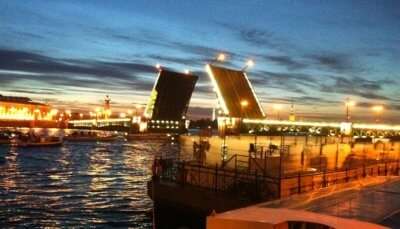 There are a very few places around the globe that have daily openings of draw bridges and St. Petersberg is one of the. The city is famed for numerous awe-inspiring bridges offering captivating vistas during the night time. Annunciation Bridge, The Palace Bridge, The Trinity Bridge, and The Foundry Bridge are some of the most alluring bridges that captivates visitors from far and wide.
Location: NA
Timings: 1:25 a.m. to 5:00 p.m. (depending on the bridge)
Russia Circle Trip: 20 Places To Visit In Moscow And St. Petersburg
Apart from the 10 things listed above, there are many other things to do in Russia that you'll surely discover on your trip. It is truly a paradise for travelers! Book this customised Russia tour package from TravelTriangle and get ready to embark on a memorable journey.
For our editorial codes of conduct and copyright disclaimer, please click here.
Frequently Asked Questions About Things To Do In Russia
Which are things not to do in Russia?
Some of the things not to do in Russia include drinking alcohol on the street and smoking in a restaurant or hotel as they're now prohibited by the law. One must also carry their passport as the police here has the right to stop you and check your identity.
Which are unusual things to do in St. Petersburg, Russia?
You can visit and explore Church of the Savior on Spilled Blood, or you can experience Russian opera at Mariinsky Theater in St. Petersburg.
Is it safe to travel to Russia?
Yes, Russia is safe to travel if you are traveling to major cities such as Moscow, St. Petersburg, Vladivostok, etc. However, you must avoid border areas especially the boundary area with Ukraine.
What is there to do in Russia?
There are numerous interesting things to do in Russia such as exploring Moscow and St. Petersburg or visiting popular attractions including Lake Baikal and Irkutsk.
Can you drink water in Russia?
Yes, it is safe to drink tap water in Russia.
---
Looking To Book An International Holiday?
Book memorable holidays on TravelTriangle with 650+ verified travel agents for 65+ domestic and international destinations.
---
People also read:
Things to do in Sochi Things to do in Saint Petersburg Things to do in Astana
Comments
comments