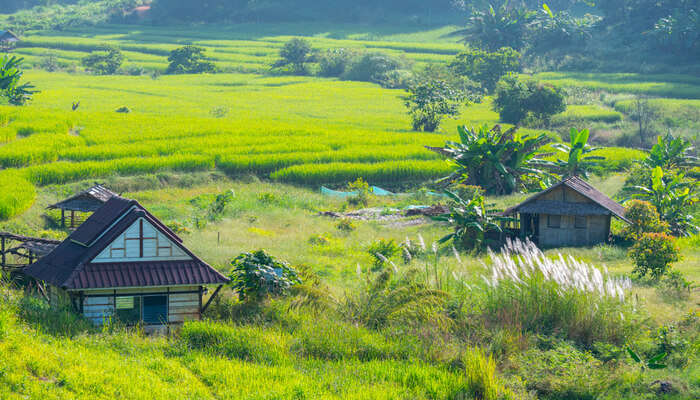 Whenever one thinks of Thailand the things that come to mind are the beaches, jungles, and cities. The country of Thailand has a lot more to offer than that – there are many picturesque villages scattered all across Thailand that deserve to be visited. One can get a firsthand experience about the local Thai life. You will get a taste of the local cuisines that Thailand is famous for. Here is a list of some of the most beautiful villages in Thailand that you must visit.
Top 10 Villages In Thailand That You Must Explore
Plan an offbeat getaway to Thailand and make sure you include these villages in Thailand to unravel the local Thai culture and indulge in the local cuisine. Let's find out the top ten villages of Thailand that deserve to be visited.
Wang Nam Khiao
Sangkhlaburi
Pai
Phetchaburi
Chiang Khan
Lampang
Khanom
Nan
Song Khon
Koh Kret
1. Wang Nam Khiao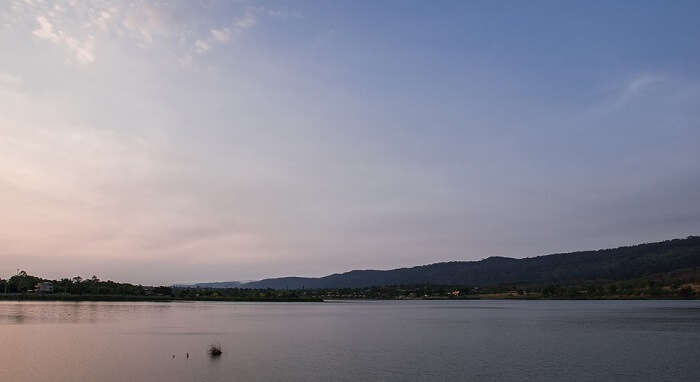 This little mountainous village is located in Nakhon Ratchasima. It is sometimes called the Switzerland of Thailand. The natural beauty of the place will captivate you. The lush green surroundings, the music of the waterfalls, the beautiful flower fields, and the verdant vineyards are some of the splendid views in every nook and corner of the village. This place is even more appreciated for having some of the freshest air of Thailand. This is one of the best villages in Thailand.
Must Read: 24 Spectacular Things To Do In Koh Samui For A Fulfilling Holiday!
2. Sangkhlaburi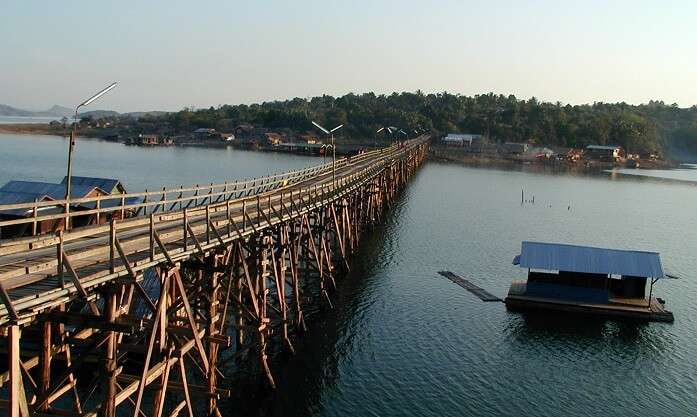 The village of Sangkhlaburi presents a mixture of various cultures. The place is located in the north of Kanchanaburi province. It shares its border with Myanmar. There are a large number of communities living here harmoniously. There are a large number of things to see here like the beautiful temples, the famous teak bridge and also the submerged temple.
Suggested Read: A Sojourn In Thailand Or Bali For Honeymoon? We'll Help You Decide
3. Pai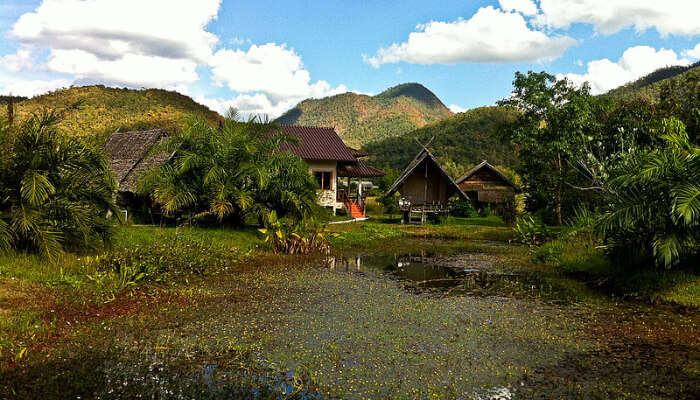 This is a popular riverside village located at the foot of a mountain. The place is located in northern Thailand. This is a popular visiting place for tourists who love to hang out in the lap of nature. This place was originally famous for its Shan Market. There are a number of waterfalls in this area. You will also find yourself a canyon and hot springs. The weekly market is a popular attraction where colorful and unusual handicrafts are sold.
Suggested Read: New Year Party In Thailand: 17 Top Venues & Events
4. Phetchaburi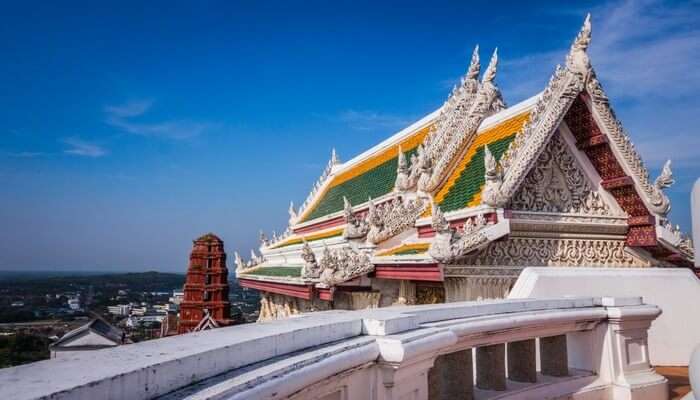 There are a number of caves at his place along with some fascinating buildings. The main highlights of this place are the Phra Nakhon Khiri Historical Park and Khao Luang cave temple. There is another national park located here – Kaeng Krachan National Park, which is well known for its natural beauty. A little away from the village are several quiet beaches. This is one of the most famous villages of Thailand.
Suggested Read: Our Anniversary Trip To Thailand Made Us Fall For Each Other All Over Again
5. Chiang Khan
Located opposite to Laos, in Loei province, on the bank of the river Mekong, this quaint little village is quite popular among international tourists. Most of the houses here are wooden, and you will find vendors selling an array of local handicrafts and food. One of the major attractions is watching the sunrise over the Mekong River. There are a large number of historic temples that are worth a visit.
Suggested Read: Thailand 7 Days Trip: There's So Much To Learn From Rakshita's Experience
6. Lampang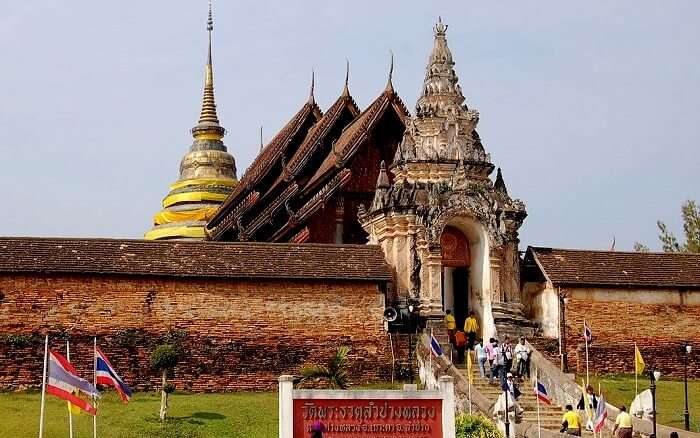 The Lampang village located in the north of the country offers a lot of information about the Lanna kingdom. The northern way of life will transport you to a different era. You will find horse carts still carrying goods and people from one place to another. There are a number of old historic buildings here temples scattered all over this quaint village. The Wang River basin is located right next to the village. There are also a few national parks to be found in the vicinity. There is a beautiful and ancient pagoda Wat Chalermprakiat located just outside the village that is worth a visit.
Suggested Read: Thailand In September: A Pocket Guide For An Amusing Vacation!
7. Khanom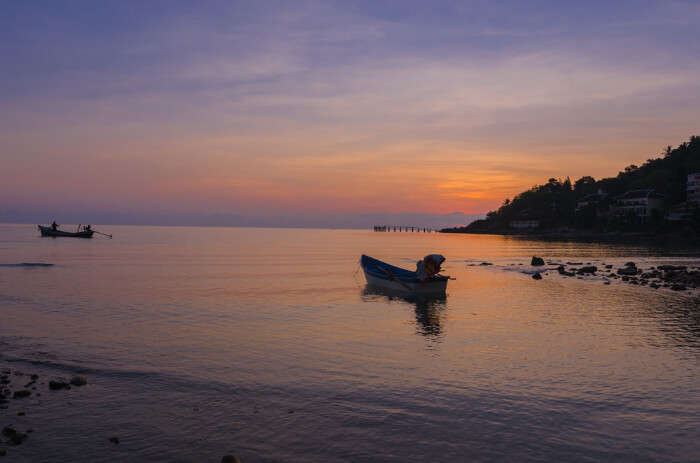 Located along the Thai Gulf in Nakhon Si Thammarat Province, this is a seaside village that attracts a lot of tourists. This place is more famous among the locals than international tourists. There are a number of beaches and bays in the area that gives you an amazing view of the mighty ocean and also the nearby islands. You can go on fishing trips and later dine on your caught seafood. There are a number of caves and waterfalls in the vicinity that add to the beauty of the village.
Suggested Read: 13 Best Places For Shopping In Phuket That Prove Thailand Is The Ultimate Paradise!
8. Nan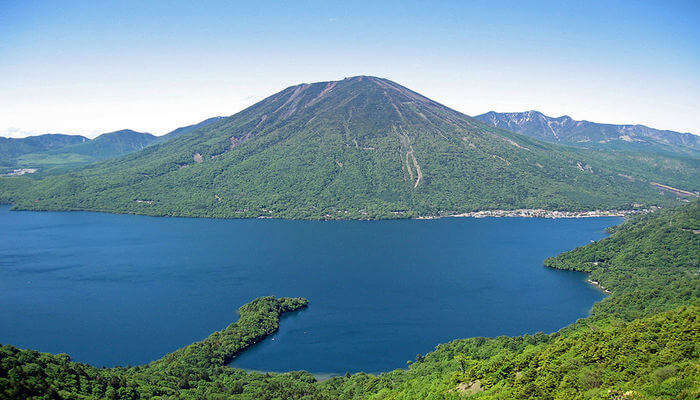 This remote hillside village of northern Thailand is a haven for tourists. This lush green and fertile northern river valley was an important settlement during the Lanna Kingdom. This village is a picturesque mixture of the ripe farming land and wild mountains. There are also a number of historic attractions in this place – the major one being the King of Nan's teak house. A number of wooden houses are found lined along the river flowing beside this village. The best time to visit here is towards the rainy season and you can get to watch the competitive and colorful boat races that take place here.
Suggested Read: Honeymoon In Phuket: Your Guide For An Incredible Romantic Experience!
9. Song Khon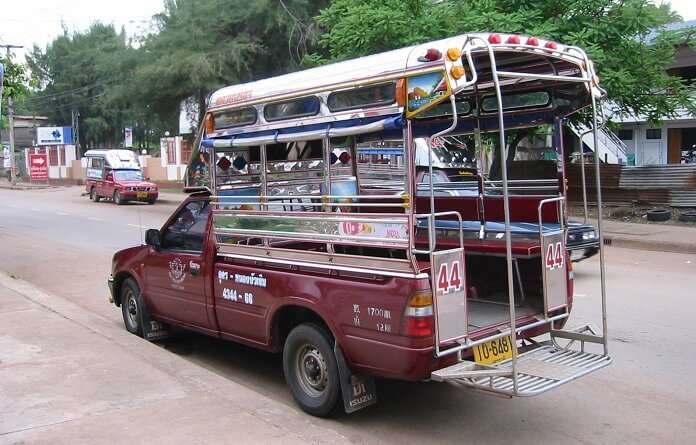 This is a beautiful village in Ubon Ratchathani Province. You will come across some of the best scenic natural sights. The Sam Phan Bok located here is a large section of the river bed. It has eroded in such a manner that it has left holes and indentations everywhere. This place has been nicknamed as the Grand Canyon of Thailand. The sides of the river have fascinating rock formations and rocky fields. The best time to visit this place is during the months of January to April.
Suggested Read: 12 Exciting Water Sports In Phuket You Should Not Miss On Your Thailand Trip
10. Koh Kret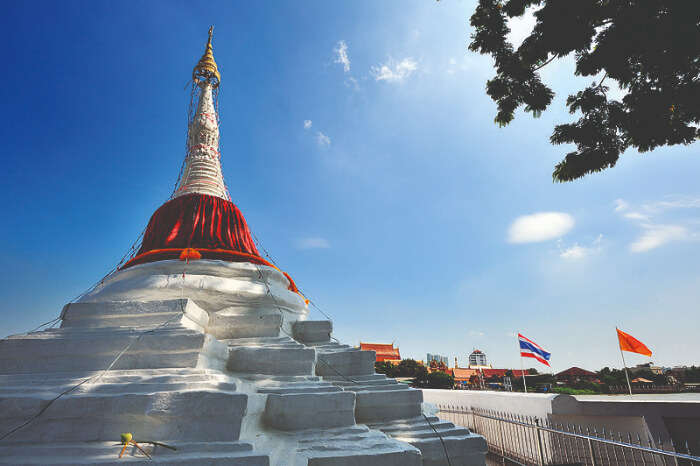 The delightful river village of Koh Kret is located very close to Bangkok. The place is home to the traditional pottery-making community of Mon. a trip to this place will cost you a day. The place presents you with a completely different lifestyle than what you see in the city. This is a quiet village with small homes and a garden. There are a number of religious spots to admire here along with the old pottery kilns and also a thriving market.
Further Read: 7 Attractive Cruises In Thailand For A Wonderful Trip To The Land Of Smiles
These are some of the most visited and popular villages in Thailand. If you are planning an elaborate trip, then do include visiting these villages in Thailand for an amazing holiday experience in this tropical paradise that is home to a number of pristine beaches and forests. Live the island life, explore these villages and unravel the Thai culture this time on your trip to Thailand.
Frequently Asked Questions About Villages In Thailand
What are the other villages to explore in Thailand?
There are a large number of villages in Thailand like the Chum Chet village, the Prapa Kao village, the North Bum La Dun VillageTon Sak village and others.
Are there places to stay in the villages?
There are a number of places to stay in the villages. Many of the villagers rent out their houses where one can stay for the night.
What is the sanitation condition of the place?
The place has good sanitation conditions. However, we advise tourists to carry basic medication and necessities while traveling to these villages.
---
Looking To Book An International Holiday?
---