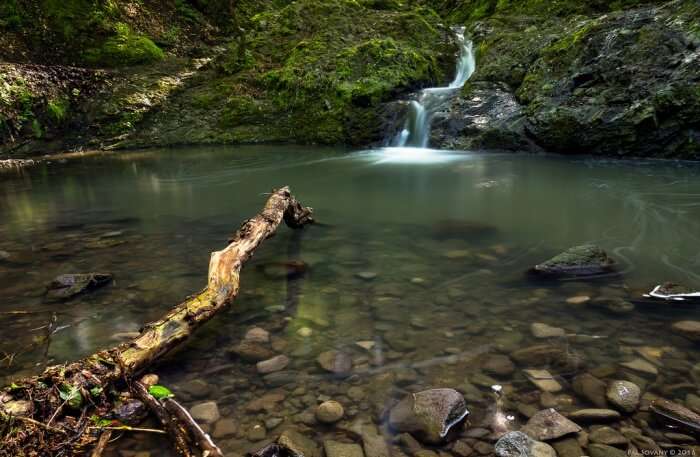 Hungary is a beautiful country in central Europe and has some of the most spectacular places to see. The capital of Hungary, Budapest is home to some amazing monuments. The country is a perfect blend of architectural and historical landmarks and you will surely feel short of time when you start exploring the places. Hungary is home to the first official wine region in the world and is surely worth a watch. The mesmerizing lakes and beaches are loved by the locals and as well by the tourists and no wonder why the country is packed with people all year around. With plenty of Bars, restaurants, museums, spas, monuments and many other things, Hungary offers a lot of destinations and places for the tourists to take back some of the most wonderful memories of their lifetime, and the breathtaking waterfalls in Hungary are one of them. They are the most beautiful and natural waterfalls in the world that will surely leave you awestruck.
6 Best Waterfalls In Hungary
These 6 top waterfalls in Hungary are the most gorgeous attractions to see on your next holiday. They ooze bliss and endless comfort to the eyes and soul. Take a look!
1. Roman Bath waterfall
2. Ram Szakadek
3. Bukk National Park
4. Szinva Waterfall
5. Devil's Mill Waterfall
6. IIona Waterfall

1. Roman Bath waterfall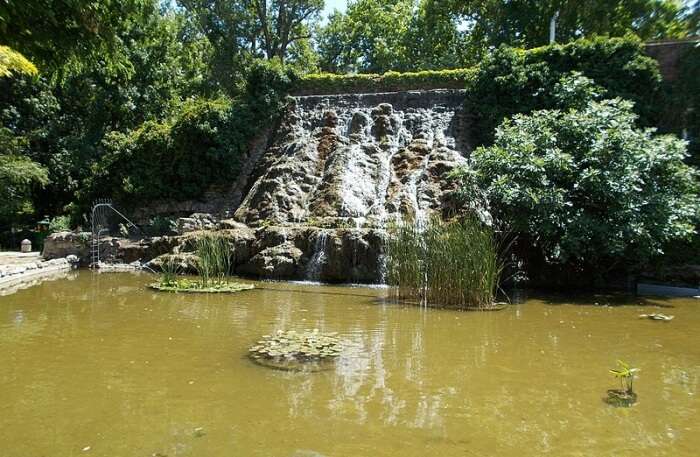 Almost all the Hungary Waterfalls are very beautiful and the Roman Bath Waterfall tops the list. The gushing water splashing through the rocky stairs is the most spectacular view you will ever see. Take a tour of the gorge from the top of the gorge and you will see the amazing view of the Roman Bath Waterfall. The water makes its way through the rocks and the stream continues to the narrow gorgeous vertical cliff.
Location: Bakonynána, Római fürdö, 8422, Hungary
Best Time to visit: July
Must Read: 8 Restaurants In Hungary That Can Match Any European City For Culinary Travel
2. Ram Szakadek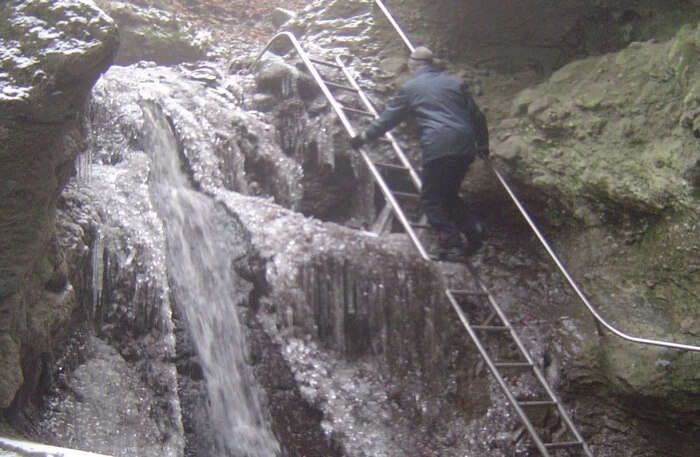 Ram Szakadek is one of the most beautiful waterfalls in Hungary and if you are a hiking enthusiast, this place is a paradise for you. It is a one day round trip from Domos and is the perfect place for adventure, fun and enjoy some peaceful time with your family and friends. The beautiful crystal clear water falling from a decent height looks mesmerising when the sun rays fall on it. You can either sit, relax and watch this beauty or be a part of the hikers to enjoy the best hiking of your life. In both the cases, you will definitely enjoy the journey as well as the destination.
Location: Macskasok-Nyilasok dulo, Domos 2027, Hungary
Best Time to visit: July
How to get there: Go upwards from Domos
Suggested Read: 8 Souvenirs That Make Shopping In Hungary An Experience Worth The Time, Money, And Efforts
3. Bukk National Park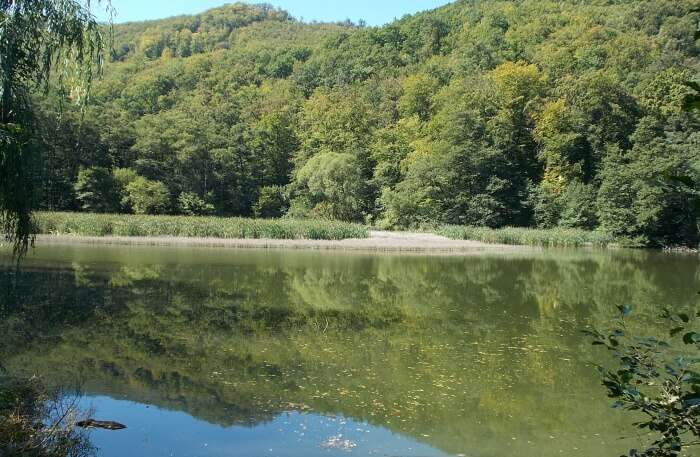 Bukk National Park is one of the biggest and the best National parks in Hungary and is surely a visit. Although it is a national park and is famous for the wild animals and other adventures, it has a beautiful Waterfall which is worth watching and attracts thousands of tourists merely for its beauty. The waterfall is so beautiful that you can surely spend a whole day with your family and kids here just by sitting beside it or by having fun at the lake where the water actually falls and gets collected.
Location: Bukk National Park, Miskolc 3528, Hungary
Best Time to visit: June and July, and October for some alone timing and peace.
4. Szinva Waterfall

It is the largest waterfall in Hungary and it was constructed during the construction period of Palace Hotel, so it is a manmade waterfall and is one of the best waterfall in Hungary. The water falls from approx. 20 meters height to the ground level. Generally this waterfalls freezes in winters so at that time overall sight looks like a fairy tale. People love to visit this place because it is very kids friendly and you can enjoy a visit to this amazing place with your friends family and kids. The big play ground and the little caves are the real attraction for the kids meanwhile you can have other adventures like hiking or you can sit and relax watching your kids playing around.
Location: Miskolc, E/0, 3517 Hungary
Best Time to visit: From July to September
Suggested Read: Buda Castle: Rejuvenate Your Senses With Charming Views Of The Hungary Beauty
5. Devil's Mill Waterfall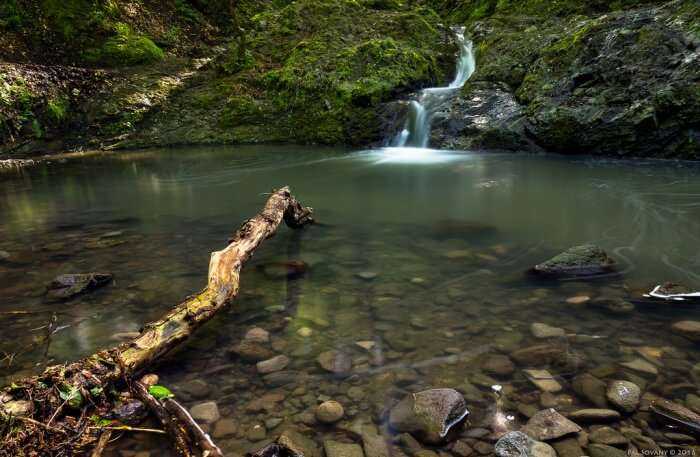 Devil's Mill waterfall is the hidden gem in Hungary. This waterfall is located at the perfect location which is very easily accessible. It is surrounded by the vast meadows, greenery and many more which can refresh your mind. Picnic area are available around with cooking facility it is a perfect place for family outing also the sound of the water acts like a music for the ear and is the best place for the nature lovers. You can plan to come here in the heart of nature which is away from the chaos of the urban areas.
Location: Visegrád, 47°46'25. 18°59'06., Apát-Kúti Völgy, Hungary
Best Time to visit: From October to December
6. IIona Waterfall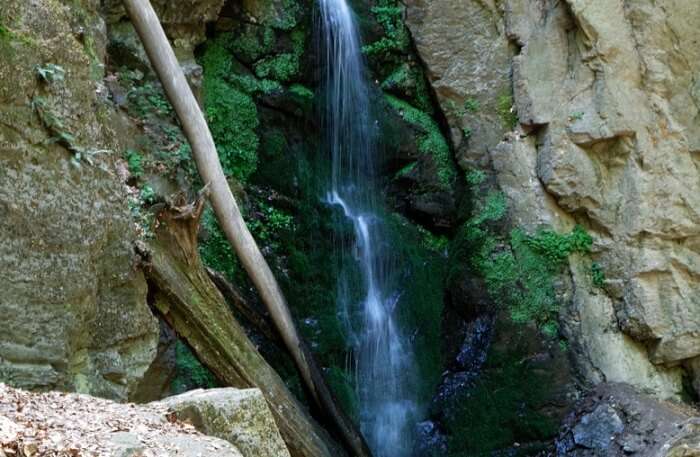 IIona waterfall is almost 10 meter high and if you want to visit this place use good quality tracking shoes, because last 200 to 300 meters are muddy after rain or during winters. You will find a good numbers of paved roads and forest. This is considered as holy place according to the Christian community as after 2 to 3 kilometres you will reach the source from where you will get the drinkable sparkling water. The greenery and beauty of this place will really attract you and you would surely want to spend more and more time under the blue sky in the lap of the nature. No matter whether you come here with your family or friends, this place has everything to amaze you and give you a wonderful time.
Location: Ilono-volgy, Paradfurdo, Hungary
Best Time to visit: January
Further Read: 13 Indian Restaurants In Hungary You Must Visit When Craving Something Spicy
No matter which place in Hungary are you holidaying, these famous waterfalls in Hungary mentioned above will surely give you solace from the hectic and tiring journey while exploring the beautiful country. The crystal clear waters, the hard and black rocks under the blue sky is what makes the whole atmosphere memorable and rest assured that you will surely have the best time of your life exploring these nature's gift to mankind. So, don't ponder much and head out for your trip to Europe with TravelTriangle right away!
---
Looking To Book An International Holiday?
Book memorable holidays on TravelTriangle with 650+ verified travel agents for 65+ domestic and international destinations.
---