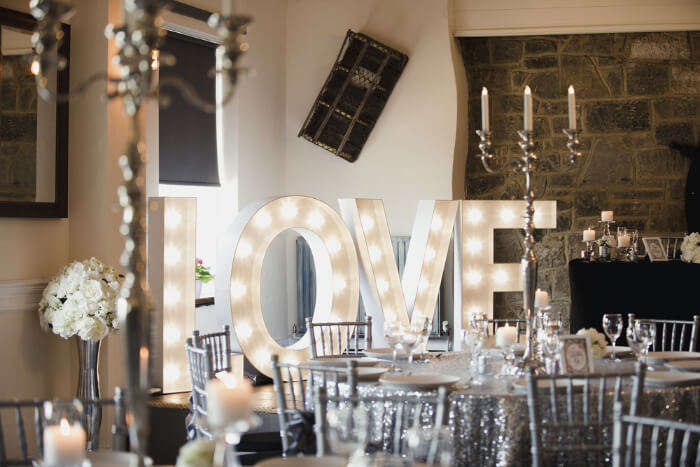 Being one of the most picturesque escapes worldwide that is suitable for all the special occasions, Mauritius is one of the best places to plan a destination wedding. Apart from being a famous tourist destination, this beautiful place is inspiring people to make their wedding affair into a dreamy fairytale. Be it an intimate beach wedding or a royal affair, or a traditional Hindu marriage in some banquet hall, this island has some of the best Mauritius wedding venues that will make your dream of a perfect wedding, come true.
5 Best Wedding Venues In Mauritius
These luxurious wedding venues and hindu wedding halls in Mauritius have open their doors for the couples to exchange their vows amidst the nature's magic that surrounds the island.
1. Dhanush Wedding Hall

Dhanush Wedding Hall is one of the top Hindu wedding hall in Mauritius that is considered the best choice for your wedding day. Considered to be one of the smaller wedding halls, Dhanush Wedding Hall in Mauritius holds the capacity of hosting up to 300 guests. There's parking available with complimentary valet along with their in-house catering services. If it is a comparatively small affair, this is the best choice for your special day.
Location: B95 – Nouvelle France Link Road, Nouvelle France, Mauritius
Ratings: 4.1/5
Suggested Read: Scuba Diving In Mauritius: Witness The Exotic Underwater Life At These 8 Spots!
2. Domaine Comlone Events Hall

Looking for a perfect wedding hall in North Mauritius? You can't find a better option than Domaine Comlone Events Hall. Simple, elegant, and decorated to perfection, this hall has stolen the hearts of many, especially foreigners, and attracts a lot of couples every year. Offering a peaceful setting to the couples, Domaine Comlone Events Hall is all about the charming aura and positive vibes that makes it one of the best wedding venues in Mauritius.
Location: Comlone Rd, Nouvelle France, Mauritius
Ratings: 3.9/5
Must Read: Kanchan's Mushy Anniversary Trip To Mauritius In April Will Warm Your Hearts
3. Crimson Banquet Hall

Image Credit: Crimson Banquet Hall Facebook Website
Suggested Read: Mauritius Snorkeling: 10 Spots For Snorkeling In This Scenic Island Nation
Though the beach wedding catches your fancy the moment you hear about them, there's nothing more elegant and charming than a simple traditional style Indian wedding in Mauritius. Among the many wedding hall to rent in Mauritius, Crimson Banquet Hall is preferred by many families. Two big halls equipped with all modern facilities, great and spacious parking, and their class apert services makes them apart from the rest.
Location: Coastal Road, 742CU001, Mauritius
Ratings: 4.7/5
4. Lux Belle Mar

For the couples planning Indian wedding in Mauritius, Lux Belle Mar resort offers a perfect backdrop and luxury. This resort is located on a pristine white sand beach with waves kissing the shoreline, this is the ultimate destination when it comes to best wedding venues in Mauritius. You can customize your wedding package that suit your preferences. Exchange your vows on the beach and tie the knot for a happy future.
Location: Coastal Road, 742CU001, Mauritius
Ratings: 4.7/5
5. Royal Parbeaux Hall

Suggested Read: Paragliding in Mauritius: An Exhilarating Activity To Add A Dash Of Adventure To The Island Retreat
Planning for marriage in Mauritius and wondering what would be the cost of hindu wedding in Mauritius and which is the best venue? You need not worry when Mauritius has wedding halls like Royal Parbeaux Hall. Unmatched service, best of hospitality, spacious well-decorated hall along with parking facility makes this hall a preferred one.
Location: Coastal Road, 742CU001, Mauritius
Ratings: 4.7/5
Celebrate the union of marriage by picking one of these exuberant wedding venues in Mauritius, and gear up to craft forever memories with your soulmate in the backdrop of the luxury resorts, decorated banquet halls, lush gardens, and lavish ballrooms. And to make it more hassle-free, book one of the exciting Mauritius honeymoon packages with TravelTriangle, and travel carefree!
Further Read: 10 Best Places To Visit In Port Louis To Relish The True Essence Of Mauritius
---
People Also Read:
Maldives Wedding Venues Thailand Wedding Venues Wedding Venues In South Africa