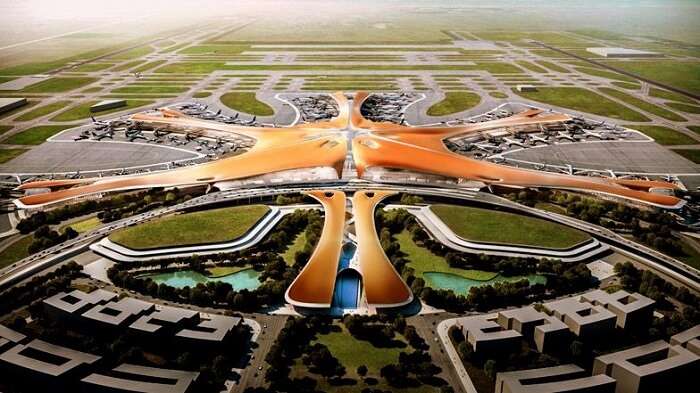 After the tallest hotel that opened in Dubai, the longest zipline in UAE, and the fastest trains that are coming up in India, we now have another place who's soon going to break a new record by becoming home to the world's biggest airport, and leave us in awe.
It is the New Beijing Airport in China, which has been designed by the late architect Zaha Hadid, and will open in 2019 & be known as the biggest in the world, according to Reuters. Located in the southern Daxing district, it will serve as a way to boost the needs of air transport in the city, and improve the country's civil aviation presence.

Suggested Read: 10 Tourist Places To Visit In China For An Epic Oriental Adventure!
Most flights of the China Southern Airlines and China Eastern Airlines will use it as their base airport, as per China's National Development and Reform Commission. This will further also help all the SkyTeam alliance members to work under one roof, whilst allowing easy flight connections for passengers.
The Beijing New Airport Terminal Building, which is 700,000 square-meter will not only be bigger in size, but also be magnificent in its beauty. It will have civic gardens and separate passenger areas for international & domestic flights. Apart from this, there will be a central hub inside with walkways that will all connect to one point so that navigating the terminal becomes easier.
The construction of this world's biggest airport as reported is being done at a faster pace so that the passengers get to use the airport sooner. Though the initial days after the opening of this biggest airport in the world will have four runways, later they will eventually increase to more areas so that the airport can manage a capacity of 100 million passengers a year.
This new airport in Beijing will not only help China earn more fame, but also ease the travel time, as the Beijing's Capital International Airport is currently recognized as the second busiest in the world!