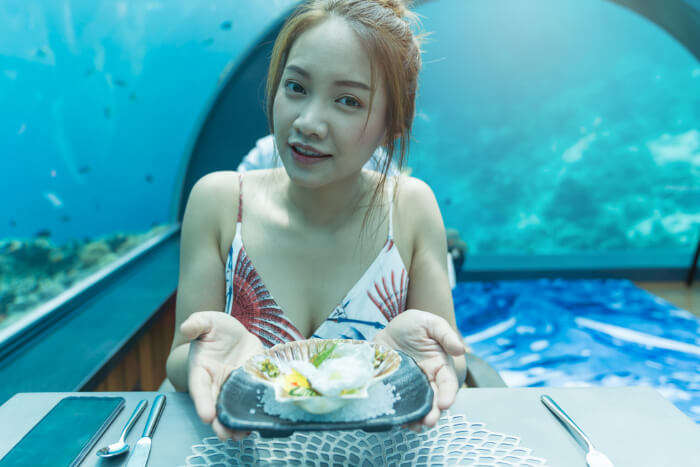 Get set to dine in the world's largest underwater restaurant in Norway which will open in the spring of 2022 to provide you an immersive (pun intended) dining experience.
Europes gets its first underwater restaurant located on the southernmost tip of Norway and submerged 16 ft below the surface of the North Sea. And, guess what it's named?
It is called Under.
The name of the restaurant stands true to its meaning literally and linguistically. In the Norwegian language, 'under' can be translated to the word wonder which again holds true when you look out of a 36×13 foot giant panoramic window at the amazing aquatic life.
The 110-ft long structure is designed in the shape of a tube which half-submerged into the sea. The entrance of the world's largest underwater restaurant in Norway lies at the shore which is connected with a glass walkway to the entrance. Not just the underwater dining experience, even the course through the glass walkway is going to be legendary.
Suggested Read: The Upcoming Underwater Villa In Conrad Maldives Will Let You Sleep In The Ocean!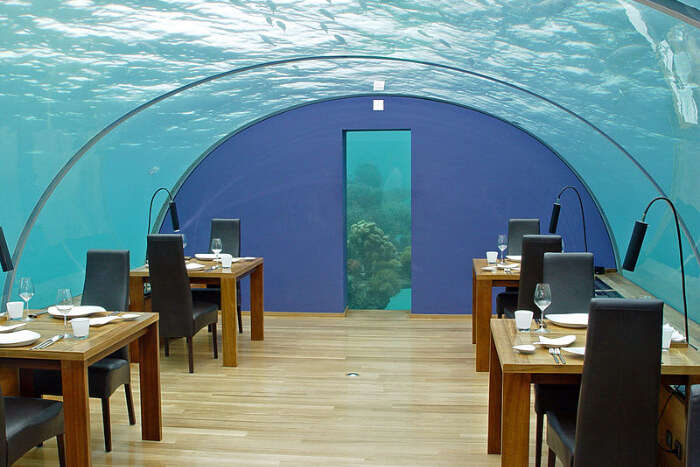 The 3-foot thick wall of the underwater restaurant can even withstand the rugged weather conditions (a great opportunity to observe the rarest of sea life). About 80-100 guests can enjoy having their dinner while the colorful fishes and lobsters swim by. And, we hear that fresh local seafood prepared by famous Danish chef Nicolai Ellitsgaard Pedersen will be in the specials. The muted lighting in the dining hall has been installed to bring out a dramatic effect of the underwater views from the window.
The location, architecture, cuisine, and underwater views all assimilate together to create not only the world's largest underwater restaurant in Noway but also one of the marvelous too.
Further Read: Grab This Chance To Tail The Aurora Northern Lights All Day In Norway
Norway is full of surprises. While it is one great location to watch Northern lights, this underwater restaurant is another excuse to plan a trip to Europe and include Norway in the itinerary. If you are someone who enjoys unique dining experiences and having your dinner on the land is a little too passe for you, this underwater restaurant is just the thing for you.
People Also Read
Underwater Restaurants In Maldives Underwater Restaurant In India Ithaa Undersea Restaurant