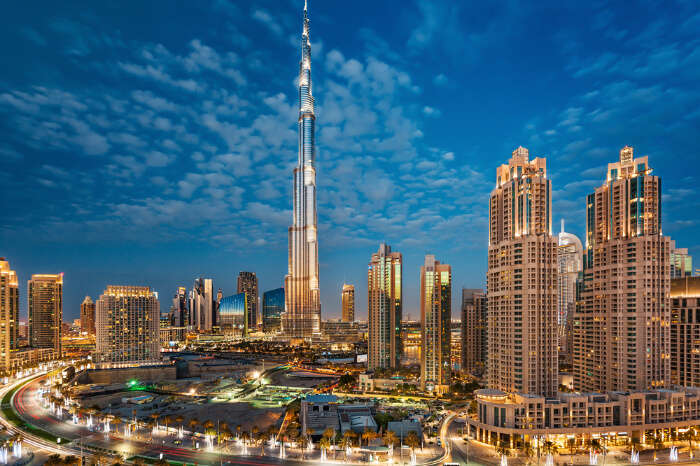 Dubai has set some really exciting goals for the year 2025. The city is working towards becoming the world's most popular tourist destination by 2025. Dubai is currently holding the 4th position on the list, topped by London, Paris, and Bangkok. This ambitious target is going to be achieved by introducing new world-class attractions.
Going by the MasterCard's Global Destination Cities Index, Dubai currently attracts 15.8 million visitors annually and Bangkok holds the leading position of being the world's most visited tourist destination, with 20.05 million visitors a year. London holds the second place with 19.83 million and Paris is the third with 17.44 million.
To secure the first position, Dubai is aiming to attract 25 million visitors in seven years time. And to make it possible, some new strategies have been unveiled by Crown Prince of Dubai, Sheikh Hamdan bin Mohammed, recently. "Dubai will be the most-visited city in the world by adopting a set of ambitions, development plans and valuable projects that will form a strong foundation to establish Dubai's leadership", he announced on Twitter.

The strategies rely on investing, developing and promoting the architectural landmarks like Dubai Frame, the Museum of the Future, the Eye of Dubai Ferris wheel (the largest Ferris wheel in the world) and indoor amusement park IMG Worlds of Adventure. Dubai decision to discard the municipality fees at hotels and restaurants is again a step in the same direction. Apart from this, the food and beverage companies are also starting to offer better value from a consumer perspective.
"They are making significant investments into the development of tourism and hospitality infrastructure, including airport expansions to increase the handling capacity of anticipated visitor inflow." Sameena Ahmad, Managing Director – Alpen Capital investment bank.
Further Read: 37 Best Places To Visit In Dubai At Night In 2022 For A Vacation In Starry Landscapes
Dubai may become world's most popular tourist destination by 2025. But if you were planning to visit Dubai anytime soon, you too must have come across a small hint dropped by the Dubai tourism site Visit Dubai for 2021 also. The site outlines the emirate's tourism vision for 2021 this summer, stating, "Tourism is a central pillar of Dubai's economic growth and diversification". Must say, Dubai's this 2025 goal is giving us some really amazing vacation goals already!