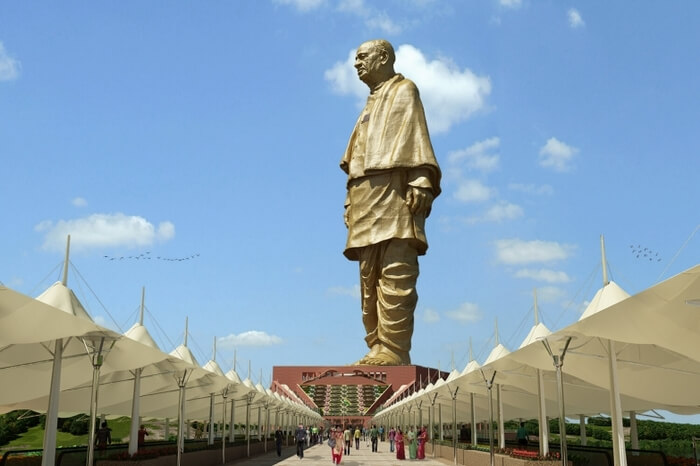 Soon you will have a new reason to visit Gujarat as the 'State of Unity' for the world's tallest statue in India nears its completion. The 182 m tall Neoclassical colossal will surpass all other high-reaching statue marvels across the world post its completion.

The 'State of Unity' monument will be three times larger than Christ the Redeemer in Rio de Janeiro, Brazil and almost double the size of Statue of Liberty in New York. It is one of those rare moments when India will make it to the top of something worthy of pride.
The gargantuan statue is being built on Sadhu-Bet Island in Narmada District, the birthplace of India's Iron Man – Sardar Vallabh Bhai Patel. Began in December 2013, the estimated cost of project is expected to be INR 2,036 crore.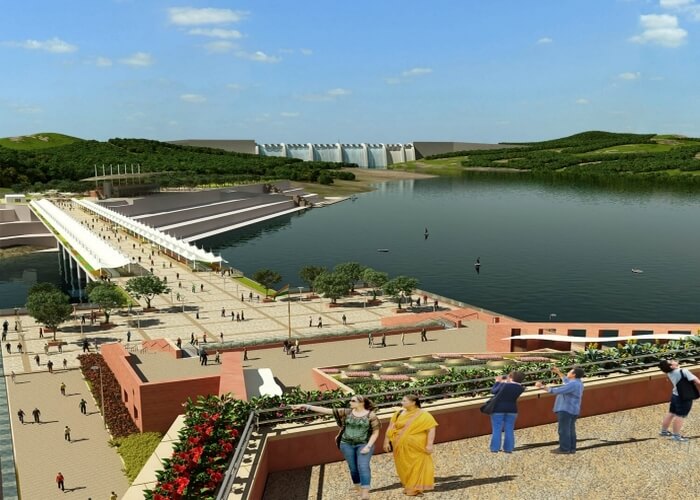 Suggested Read: 10 Historical Places In Gujarat That Uncover A Legendary Past

What's in for the tourists?
Not just a metallic marvel, the chest of the statue, once assembled, will have a standing area from where the visitors get the bird's eyes view of Sardar Sarovar Dam, Narmada River, and the Shoolpaneshwar Wildlife Sanctuary.
The team will also build a hotel, convention centre, and a memorial garden near the statue for tourism and recreational purposes. There will also be a Laser and Sound Show projecting the unification of India.
Currently not an island, the area will restore its original condition once the construction of weir is finished. Ferry rides will be launched to take visitors to the statue.
The internal core structure which supports the statue has already been completed. The bronze cladding will be assembled in no time though no official date has been announced yet.
If you have been looking for reasons to 'Kuch Din to Guzaro Gujarat Mein', here is one more. Literally, an enormous one!
Comments
comments