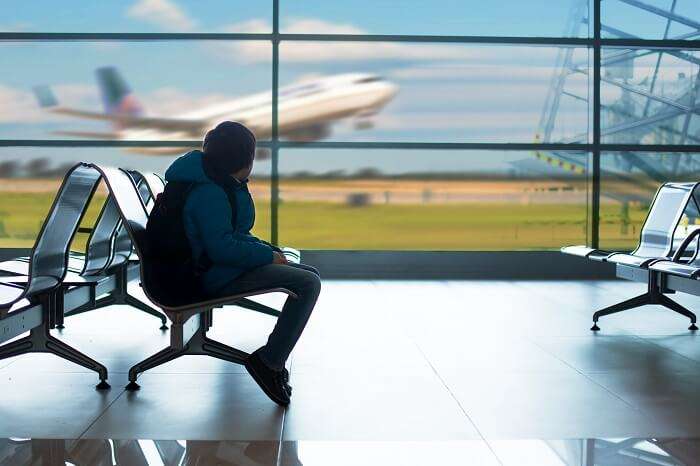 It's good to be a little rebellious and carefree while growing up, but this wee little boy seems to have taken his rebellion a bit too far!
Remember the movie Home Alone 2: Lost In New York? Well, this boy from Australia surely seems to have been inspired from this blockbuster flick about a lad's lone adventure in New York. After a fight with his parents, a 12-year-old boy from Sydney stole their credit card, booked himself a ticket to Bali, and took off! You read that right folks. A 12 year old did that!
He was repeatedly being told by his mother that he couldn't go to Bali, their annual holiday destination (thank God for that!). So he decided to take matters in his own hand! "He just doesn't like the word no, and that's what I got, a kid in Indonesia," said his mother, Emma.

Here's how this little prat managed everything on his own:
He got hold of the family credit card
His online research told him that Jetstar Airlines allow children 12 years of age to travel alone (he's one smart kid!) so he booked himself a ticket
He convinced his innocent grandmother into giving him his passport
On the day of his trip, he left during his normal school timing so no one would suspect
He rode his bike to the local train station instead and traveled to the airport
He used a self-service check-in terminal and boarded a flight to Perth, and then to Indonesia
After reaching Bali, he checked into the ultra luxurious All Seasons hotel. Wondering why the staff let him check-in? Putting his brains to work one more time, this genius had told the staff that he was waiting for his sister to arrive. Another Home Alone deja vu, anyone?
Again, he's just 12 YEARS OLD!

Suggested Read: This 7-Year-Old Hyderabadi Boy Is Now The World's Youngest Person To Climb Mount Kilimanjaro
Once he had checked-in, the kid had a blast for the next four days. He hired a motorcycle to drive himself around (Oh yes, without a license!) and had BEER! His parents, worried out of their wits, found out only when a friend of the kid showed them a picture of him having a gala time in Bali.
The parents immediately flew to Bali to get their son back, only to be stopped by the Jetstar authorities in Perth because they didn't have a return ticket. After a number of screaming matches with the Jetstar staff, the couple finally signed a waiver and went on to retrieve the kid.
After frightening his parents to death and spending almost $8,000 (4 lakhs) of their money on his lavish experience, the boy is now safely back home and is on the verge of getting his passport cancelled for his unruly behaviour.

Suggested Read: Boracay Island Shuts Down Temporarily Right After The Earth Day & You'll Be Ashamed To Know Why!
"I wanted to go on an adventure!" is all this little wanderer said when asked the most basic question after his dramatic stint – 'Why'
So, what were you doing when you were 12 years old? Reading Marvel comics or playing Hide-And-Seek, we bet! Though we're sure he's grounded for life after his not-so-subtle venture, this legend has given his generation some pretty hardcore #SoloTravelGoals for sure!
Don't forget to share this with all your globetrotter buddies. After all, why should you be the only one feeling miserable for your non-existent guts and having the FOMO kick in big time! *wink*