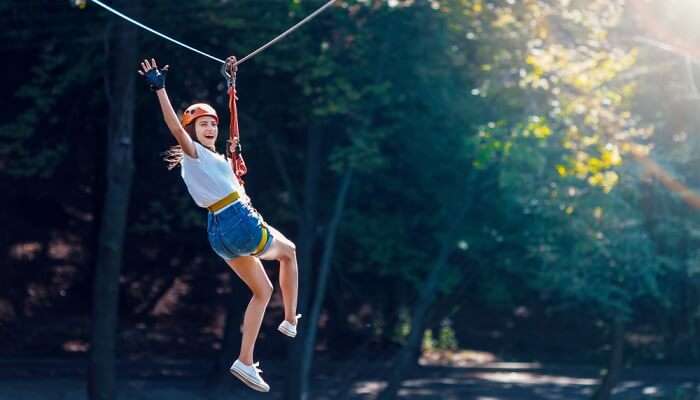 Are you the kind of person who is always watchful about new adventure activities around you? Then, here is a thrilling opportunity to perk up your adrenaline once again by ziplining across the famous Jog Falls in Karnataka. If everything goes as planned, then soon adventure enthusiasts will be able to swoosh across the falls and catch a bird's eye view of the Sharavathi River by ziplining in Karnataka.
The Jog Management Authority has introduced this project in order to give tourists the opportunity to get a closer view of both the Jog Falls and Sharavanthu River Valley. As per the plan, the zipline is expected to begin from the British Bungalow viewpoint to the entrance of Jog.
According to Hanuma Naik, the Assistant Director of the Tourism Department, zip lining will help visitors in exploring those places that are inaccessible till now. There are four distinct cascades in total – Rocket, Roarer, Raja, and Rani – that offer a mesmerizing view of the Jog Falls that makes everyone struck in awe. Till today's date, there are three viewpoints to enjoy this bucolic beauty but with the commencement of this activity, people will now be able to get a clear panoramic view of these falls.
Suggested Read: 10 Festivals In Karnataka That Will Give You A Glimpse Into Its Vibrant Culture In 2019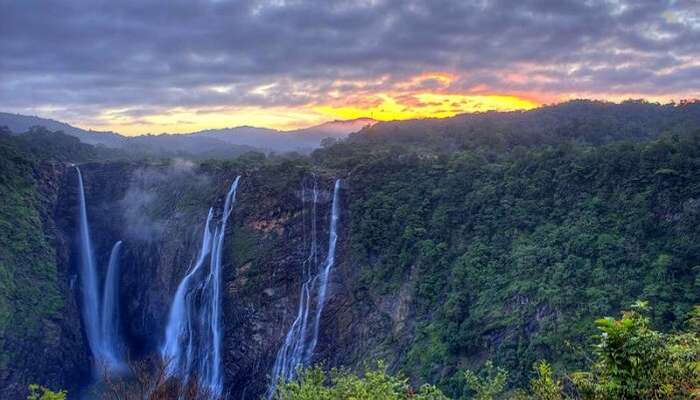 He further added that for installing the proper gear, some tests have to be done to ensure the safety of people. A technical survey will be conducted to test the soil and study the wind movement patterns before any installation. The work on this project is expected to commence after the monsoon season in 2019 and the cost of the whole project is estimated to be around INR 60 lakh.
If things go as planned then three zip line cables will be installed parallel to each other and the services will commence from June 2020. Along with this, they are also planning to develop a children's park, a food court, more parking slots, and a toilet complex to provide the basic amenities to tourists. As more than 10 lakh tourists visit Jog Falls every year, this activity is expected to be a hit!
Further Read: 12 Hill Stations In Karnataka In 2019 To Rejuvenate Yourself
Along with taking a dip in the culture of Hampi and exploring the majestic Mysore Palace, make sure that you also visit Jog Falls in Karnataka and marvel at the natural beauty. To get a hassle-free trip, TravelTriangle will help you plan your Karnataka holiday that too according to your preferences and budget. So, gear up for another adventure activity like ziplining in Karnataka!
Comments
comments