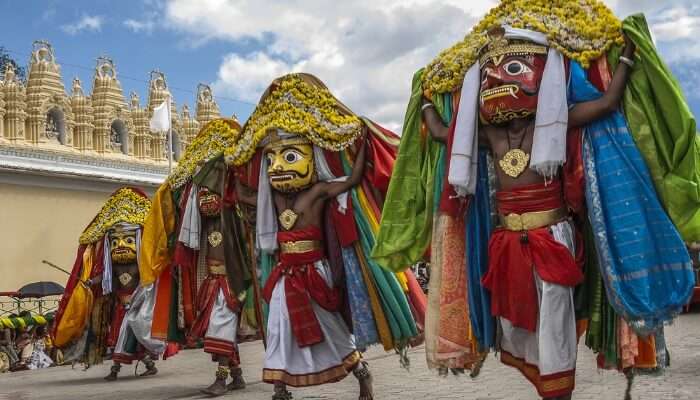 There is no way to enjoy a destination more, than to take part in it's local festivities. You not only get a glimpse of the state's culture but also learn more about the significance of each festival. Karnataka is one such state where you can experience the best of art, history and celebrations. From dance festivals to pujas and patriotic events, there is much to explore and experience. If you find yourself in this state, make sure you attend some of the most popular festivals in Karnataka. Many of the festivals here are conducted in the name of art, religion, seasons. 
15 Festivals In Karnataka You Must Attend!
Exhibitions, performances, delicious sweets and meals await your arrival in Karnataka. Take part in some of the most popular celebrations of the state and have an enjoyable time with your loved ones. Scroll down to know about the different festivals celebrated in Karnataka!
Ugadi
Ganesh Chaturthi
Dussehra
Hampi Festival
Gowri Festival
Karaga Festival
Karnataka Rajyotsava
Pattadakal Dance Festival
Vara Mahalakhsmi Pooja
Makar Sankranti
Mahamastakabhisheka
Kambala Festival
Vairamundi Festival
Tula Sankramana
Sri Vithappa Fair
1. Ugadi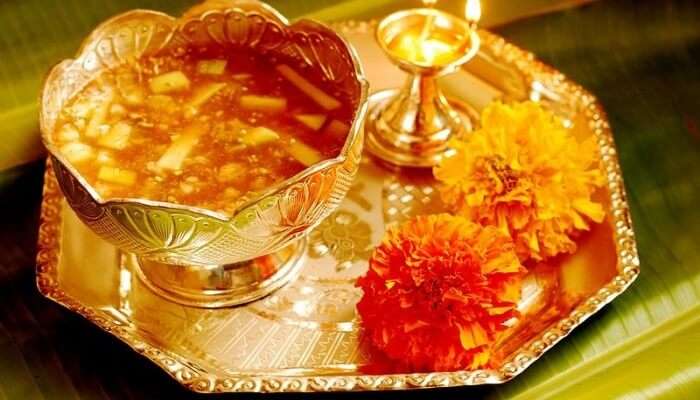 Also known as Gudi Padwa, marks the start of the new year as per the Hindu calender. According to the legends, this is the day that Bramha initiated the creation of the universe. This main festival of Karnataka is celebrated with fervour and many preparations. Homes and temples are decorated and a special meal is cooked. Many people believe this to be an auspicious day to purchase a new asset or start a venture.  
Date: 25th March 2020
Duration: 1 Day
Famous For: Symbolizes the start of New Year in Karnataka, Andhra Pradesh & Telangana
Must Read: 12 Hill Stations In Karnataka In 2019 To Rejuvenate Yourself
---
South Weekend Holiday Packages On TravelTriangle
---
2. Ganesh Chaturthi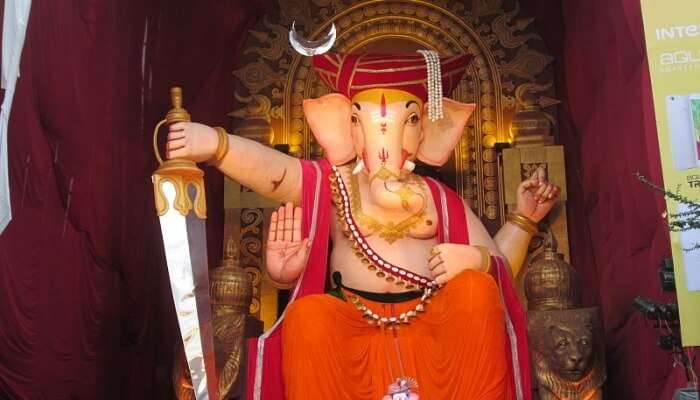 Ganesh Chaturthi is one of the most vibrant festivals celebrated across India, however the festivities in Karnataka are a little different. Starting days before the festival itself, temples and houses are decorated with flowers and leaves to welcome Lord Ganesha. Sweets like Modakam, Kosambari and Payasams are prepared which one must surely try!
Date: 22nd August 2020
Duration: 11 Days
Famous For: Celebrating the birth of Lord Ganesha
Suggested Read: Karnataka Cuisine: 15 Popular Karnataka Dishes For A Flavorful Culinary Journey
3. Dussehra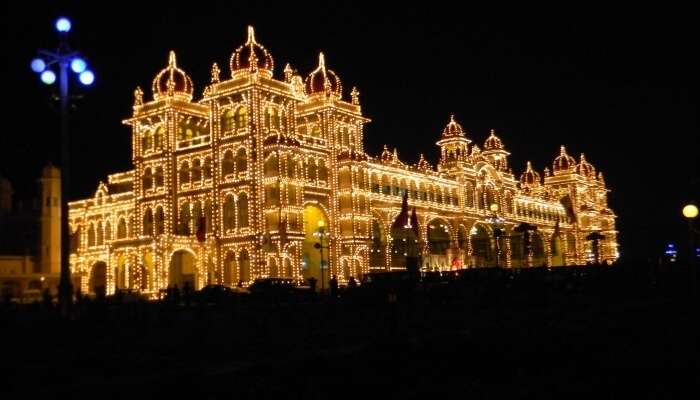 More commonly known as 'Mysuru Dasara', this is one of the biggest Karnataka festivals which is also locally called the Karnataka Dasara festival. Spanning over 10 days, the festivities are in full bloom during this time of the year. The Mysore Palace is one of the best places to visit during Mysore Dasara. Adorned with 10,000 beautiful light bulbs, it is truly a beautiful sight. Various dance and music programs are organized across the state that you can enjoy.
Date: 25th October, 2020
Duration: 1 Day
Famous For: Burning of huge statues of Ravana by Ram commemorating the Good over evil
4. Hampi Festival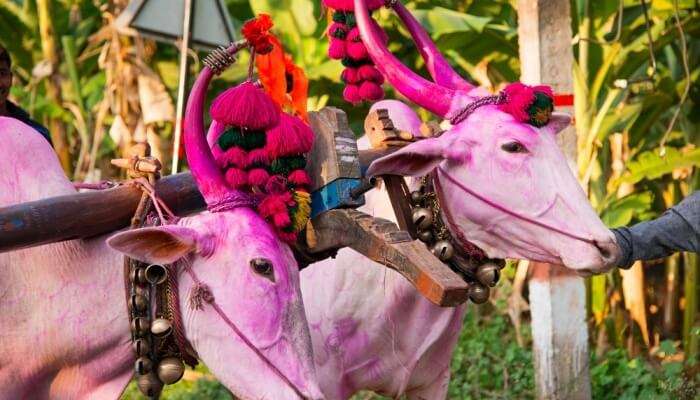 Also known as 'Vijaya Utsava, Hampi festival is a grandiose affair in South India. It is a cultural extravaganza organised in the South Indian village of Hampi which is a famous tourist and heritage site. Famous artists and musicians attend the festival, showcasing marvellous talent and spirit. Stalls line the streets selling handicrafts and little trinkets for you to purchase. Colour, lights, excitement are found everywhere creating an aura of a grand celebration. This is definitely one of the most vibrant cultural festivals in Karnataka.
Date: 25-27, 2020
Duration: 3 Days
Famous For: Annual cultural extravaganza which includes dance and music
Suggested Read: This Private Island Homestay In Karnataka Is A Treasure & You Won't Doubt It!
5. Gowri Festival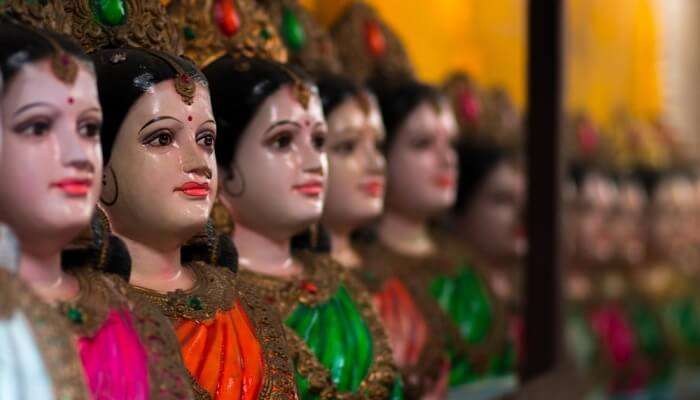 Celebrated one day before Ganesh Chaturthi, Gowri Habba is another main festival of Karnataka. Everyone dresses up in new clothes and homes are decorated with idols of the goddess. Delicious meals are prepared and if you have a chance to attend this festival in Bangalore make sure to visit the temples which are just as beautifully decorated with mango leaves and banana stems. If you're traveling to take part in the festivals in Karnataka 2019, then don't miss out this one!
Date: TBA
Duration: 1 Day
Famous For: Observed by married woman and celebrated a day before Ganesh Chaturthi
Suggested Read: 6 Itineraries Including Best Honeymoon Places In & Around Karnataka
6. Karaga Festival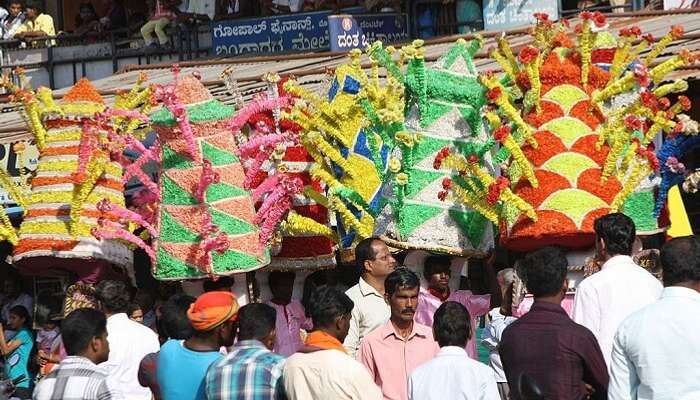 Image Credit: Pavanaja for wikimedia
One of the oldest festivals in Bangalore, Karaga is a celebrated by great enthusiasm by the Vashnikula Kshatriyas Thigala community. The festival is celebrated in the honour of Goddess Shakti and is held at Dharmarayaswamy temple in Bangalore. The celebration of the festival lasts for 9 days and starts full moon day of Chaitra that falls in March / April. There is a grand procession that is held in the honour of Goddess Shakti during which Karaga, an earthern pot that is decorated with flowers is carried on the head without touching it.
Date: TBA
Duration: 10 Days
7. Karnataka Rajyotsava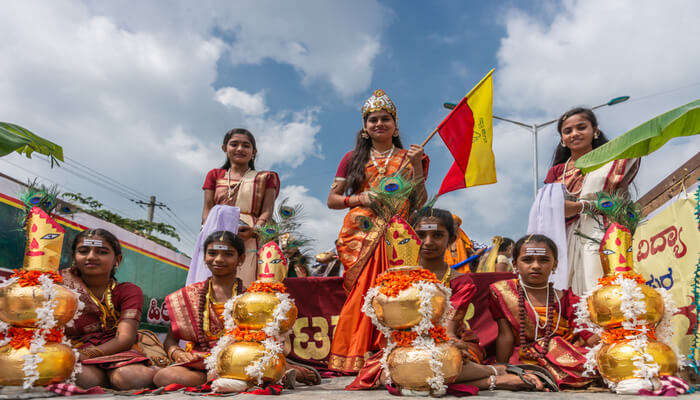 Celebrated with vigour and excitement, Karnataka Rajyotsava signifies the formation of the state and is another popular event on the list of Karnataka festivals. On this national festival of Karnataka, a holiday is declared among all schools, colleges and offices for the festivities to take place. Traditional dances are performed, the state flag is hoisted everywhere and sweets are distributed. All religions who reside in Karnataka take pride in the festival and celebrate it with utmost happiness.
Date: 1st November 2020
Duration: 1 Day
Famous For: This is the formation day of Karnataka
Suggested Read: Ecotourism Found New Meaning As Karnataka Unveiled 30 Foot Tall Canopy Walk
8. Pattadakal Dance Festival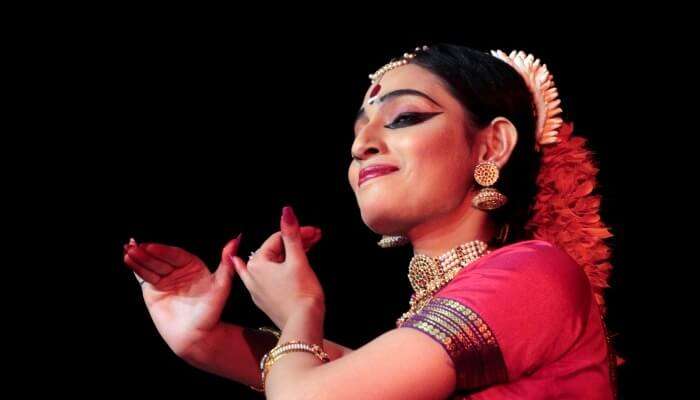 Another one of the dance festivals in Karnataka, Pattadakal a gains the attention of many every year. They are conducted in the temples of the town that were established in the 7th century and are now recognized as world heritage sites by UNESCO. For art and dance enthusiasts, this is a festival not to miss!
Date: 01st January 2020
Duration: 1 Day
Famous For: Cultural programmes which includes classical dance and music performances
Suggested Read: Monsoon In Karnataka: Fabulous Experiences That Will Cast A Spell On You!
9. Vara Mahalakhsmi Pooja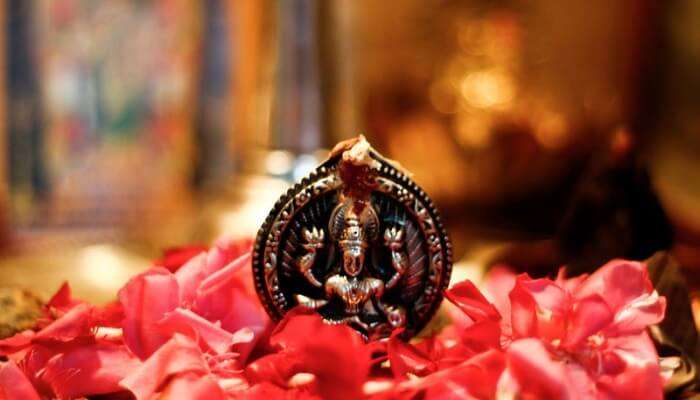 An important pooja performed by the women in Karnataka, Varalakshmi Vratam is celebrated on the day of the full moon. On this sacred Karnataka festivals 2020, a thread is worn by the women after the pooja is complete to signify protection. The aarti is performed by married women and sweets are distributed after. You can visit the temples to offer your prayers for wealth and wisdom.
Date: 31st July 2020
Duration: 1 Day
Suggested Read: 10 Astonishing Churches In Mangalore One Must Visit For A Perfect Getaway
10. Makar Sankranti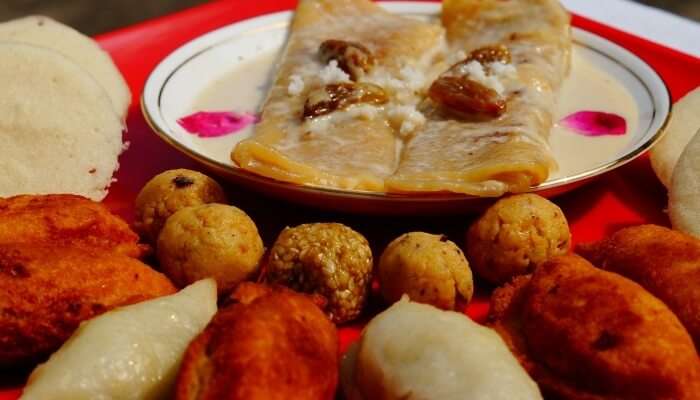 Another one of the biggest harvest festivals of Karnataka is that of Makar Sankranti. This is also one of the most famous festivals in Karnataka and different regions of India. It is a festival dedicated to the Sun God and festivities are in full swing. Colourful decorations can be spotted everywhere and some even draw beautiful rangolis outside their homes. Schools and colleges are decorated as well encouraging everyone to take part in the event. If you want to witness the big festivals in Karnataka, then this one should be on your list!
Date: 15th January 2020
Duration: 1 Day
Famous For: This is the harvest festival in Karnataka
11. Mahamastakabhisheka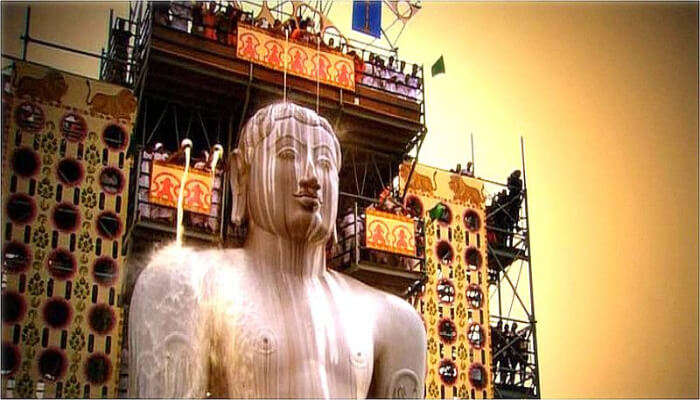 Mahamastakabhisheka is a very important festival observed by Jain in the town of Shravanabelagola in Karnataka. It is celebrated every 12 years and last it was celebrated in 2018. Devotees sprinkle holy water on people who participate in the festival, gold and silver coins as offerings are made to the statue. The statue is bathed with liquids such as milk, saffron paste and powder of vermilion and turmeric. This festival is an important part of ancient Jain tradition.
Date: 2030 (every 12 years the festival is celebrated and last it was celebrated in 2018)
Duration: 9 days
Famous For: Completion of the statue of Gommateshwara statue
Suggested Read: 12 Stunning Places To Visit In Summer In Karnataka For A Relaxing Retreat In 2020
12. Kambala Festival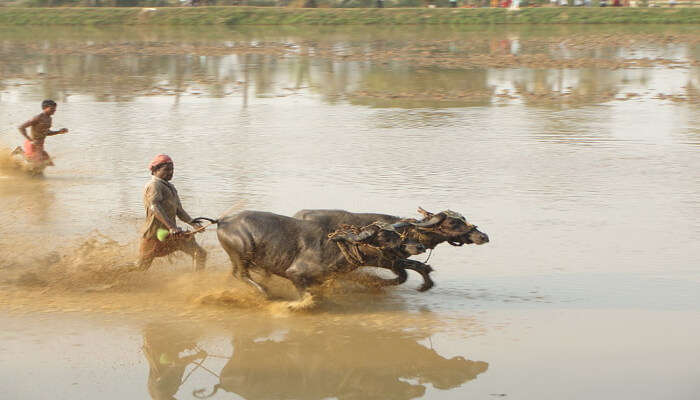 Kambala festival is an annual buffalo race organised in Dakshin Kannada and Udipi districts of Karnataka by the farming communities. This sporting festival is held between November and March. Well known for buffalo race, this is a two day festival. More than 150 buffaloes are especially groomed for this one of the amazing Karnataka festivals 2020. It begins with an exhibition of participating buffaloes and during the festival, the buffalos are made to race on the tracks guided by the farmers.
Date: November 2019 to March 2020 as the competition takes place in different parts of the state
Duration: 2 days
Famous For: Traditional buffalo race
13. Vairamundi Festival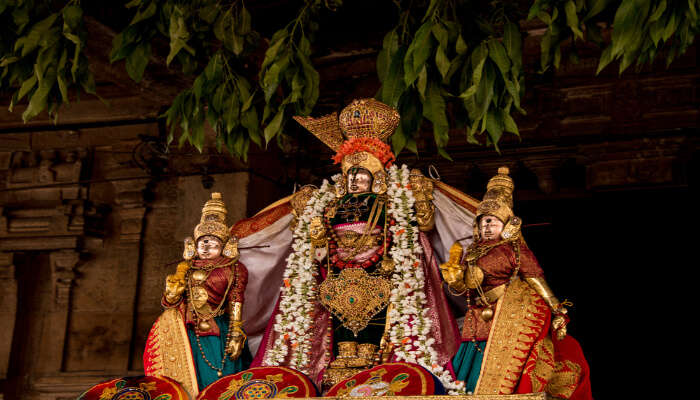 Vairamundi Festival is one of the famous festivals of Karnataka. In this festival, Lord Vishnu is adorned with jewels that once belonged to Mysore's former Maharaja at an important pilgrim centre in Melkote. Every year, the festival attracts 4,00,000 pilgrims. The idol is also taken out in a colourful procession throughout the city which is a special attraction of the festival.
Date: March to April, the fourth day of the Brahmotsavam
Duration: 1 day
Famous For: Colourful procession
Suggested Read: 8 Best Adventure Activities In Karnataka That Will Sweep You Off Your Feet
14. Tula Sankramana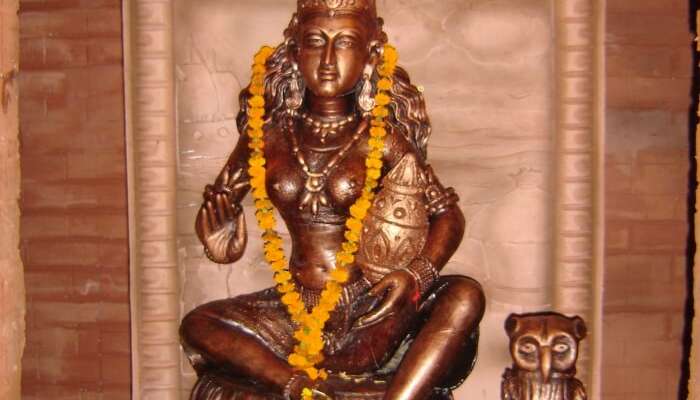 Tula Sankramana is celebrated across India with different rituals. It is one of the famous festivals of Karnataka celebrated with great enthusiasm and show in the Coorg district. The festival is observed to enjoy the harvesting of rice fields. On the day of the festival, Goddess Lakshmi is worshipped and bath in the sacred river is considered auspicious.
Date: 17th October 2020
Duration: 1 day
Famous For: Celebrating farmer's achievement of growing rice field
15. Sri Vithappa Fair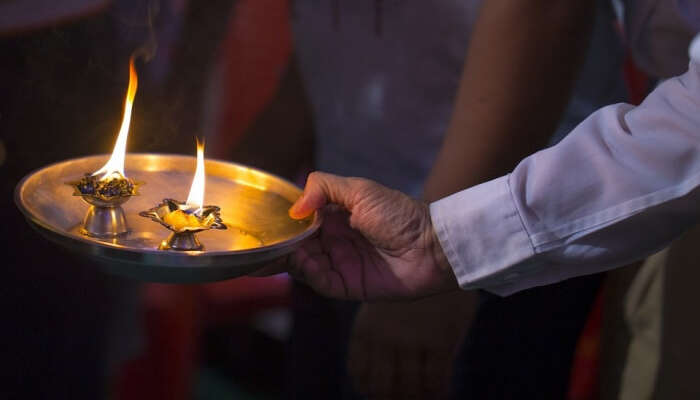 Sri Vithappa Fair is one of the famous fairs and festivals of Karnataka. The festival is organized every year on the 14th or 15th day of the month Aswija. The three day fair has great religious and cultural importance and is visited by a large number of people from across states. During the festival, a puja is held followed by a procession.
Date: September-October
Duration: 3 days
Famous For: Colourful Procession
Further Read: 10 Fascinating Temples In Karnataka That Are All About Architectural Grandeur!
If you are planning a trip to Karnataka anytime soon, make sure to take part in its colourful festivities and celebrations. Taking place all throughout the year, you will surely enjoy these events and get a glimpse of the vibrant culture of the south. Go ahead and customize your Karnataka itinerary with TravelTriangle and take part in the festivals in Karnataka.
Frequently Asked Questions About Festivals In Karnataka
Q. What is Karnataka famous for?
A. The Indian state of Karnataka is known for the numerous temples, ancient churches, forts, and palaces. The culture of Karnataka is something everyone should witness.
Q. Which temple is famous in Karnataka?
A. There are essentially two temples in Karnataka that attract tourists in large numbers – Kukke Subrahmanya in Subramanya and Shree Durga Parameshwari in Kateel.
Q. What are the historical places in Karnataka?
A. There are a number of historical sites in Karnataka that one must visit. Some of them are:
1. Belur Sri Chennakeshava Temple
2. Badami Cave Temples
3. Hampi Archeological Ruins
4. Mysore Palace
5. Bidar Fort
6. Bangalore Palace
Q. Which is the heritage city in Karnataka?
A. Hampi is considered to be the heritage city in the Indian state of Karnataka.
Q. What is the main dress of Karnataka?
A. Ilakal saree or Mysore silk is quite a famous attire among the women of Karnataka. Davani is the traditional costume for the young females and Dhoti is the traditional attire for the men which is also locally called Panache.
Q. What is Pongal in Karnataka?
A. In Karnataka, Pongal is called Makar Sankranti which is the harvest festival and celebrated with a lot of revelry. Here people exchange gifts with their relatives and friends to mark the happiness.
Q. What is the famous food of Karnataka?
A. The staple food items in Karnataka are Jowar, millets, wheat rotis which are accompanied by the spicy curries, buttermilk and pickles. One of the famous and traditional dishes of the state is Ragi Ball.
Q. What is the famous dance of Karnataka?
A. The famous local dance of Karnataka is the Dollu Kunitha which is quite popular in the state and performed particularly by men from the shepherd or Kuruba caste. The dance is accompanied by singing and beats of the drum which are decorated.
Looking To Book A Holiday Package?
People Also Read
Mumbai Festivals Festivals In Gujarat Festivals In Kerala
Comments
comments