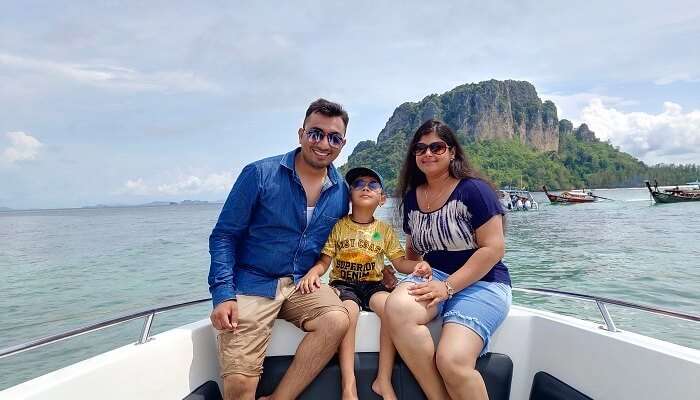 Our Thailand trip was long due and it was years ago when we got our passports issued but we could not succeed in making a trip to a foreign destination. Finally, this time, my wife and I with our child decided to visit Thailand as it is one of the most beautiful beach destinations across the world. Moreover, for a beach lover like me, Thailand is the perfect place to be. So, we got connected with Traveltriangle and planned a trip of 6 days in Thailand with them. The customized our itinerary in the best way possible and needless to stay, we had a fantastic Thai Trip.
Details Of Our Thailand Trip
Trip Type: Family Trip
Cost: INR 66500
Duration: 6 Days
Inclusions: Driver, Taxes, Airport Transfer, Sightseeing, Breakfast, Lunch
Exclusions: Airfare, Visa, Personal Expenses, Insurance
Our Thailand Trip Itinerary For 6 Days
Day 1: Hotel check-in in Krabi & explore city
Day 2: Enjoy Four Island Tour
Day 3: Explore attractions in Krabi
Day 4: Transfer to Phuket & hotel check-in
Day 5: Enjoy you day at Phi Phi Island
Day 6: Departure
Is Thailand In October Really A Good Time For A Vacation? Here's Your Answer
Weather In Thailand In May
We visited Thailand in the month of May when the weather was quite humid. Generally, in this month, rainfall is expected. But thankfully, it did not rain during the day time and we were able to finish all trips without any weather issues. Also, during the day, it was quite a lovely fusion sunshine and cloudy weather. We especially cherished the time that we spend at beaches. Moreover, this lovely weather made our 6 day trip to Thailand a blissful experience.
Some Highlights Of Our Thailand Trip
Our trip was a perfect blend of fun, adventure and loads of happiness. Here are some of the best experiences that made our trip immensely cherishable.
1. Four Island Tour, Krabi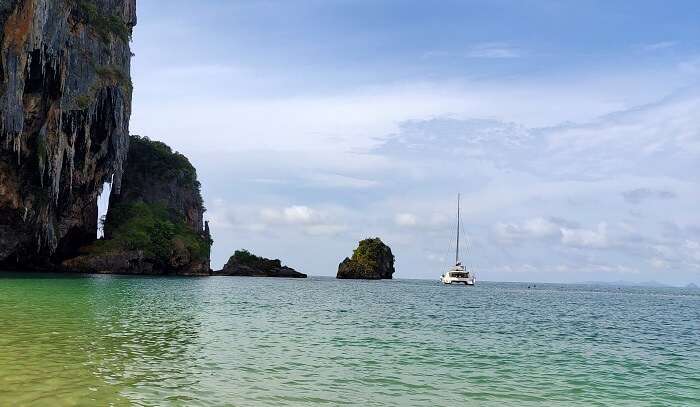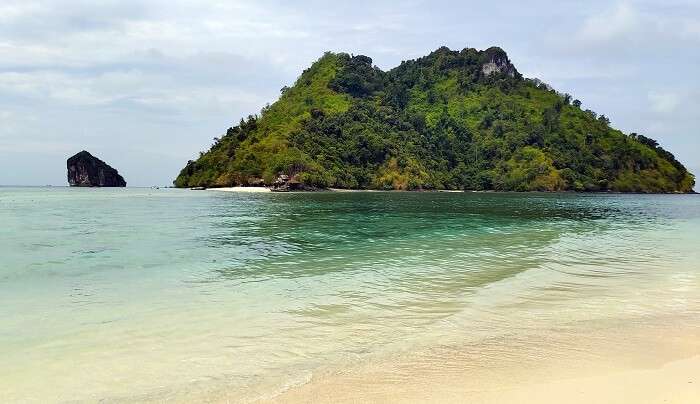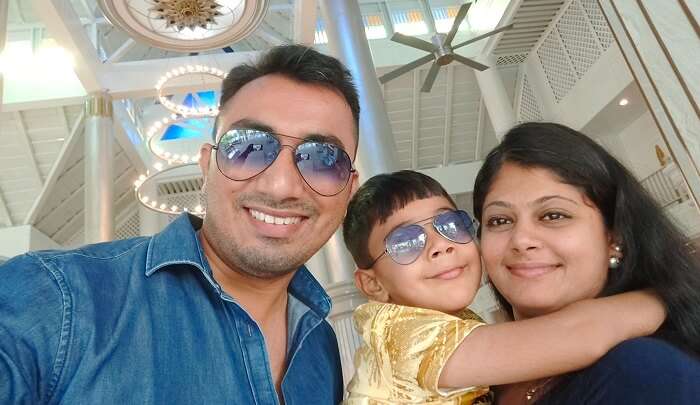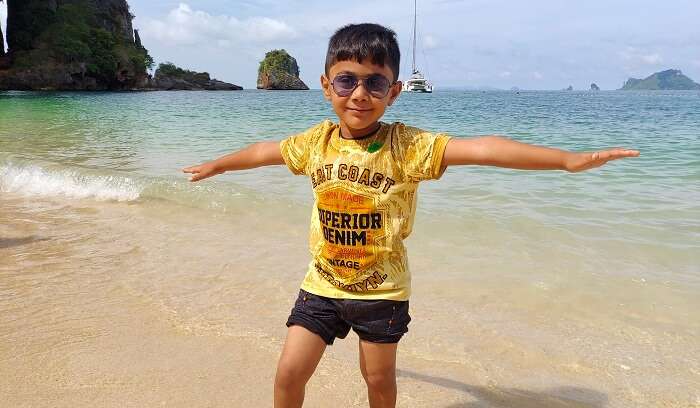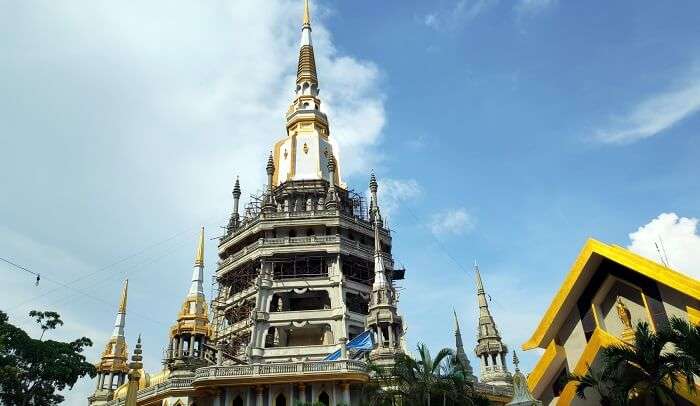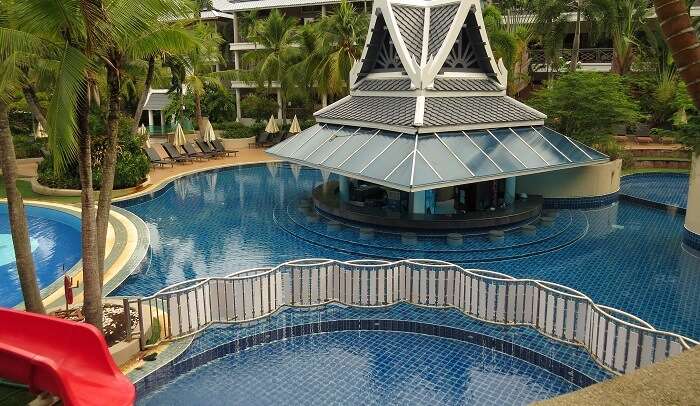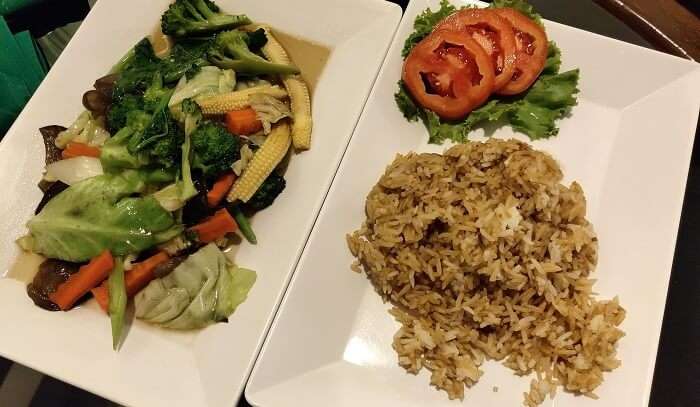 Our wonderful journey started off with a Four Island Tour in Krabi wherein we got a chance to hop around the spectacular islands via speedboat. We visited Chicken Island, Koh Poda, Phranang Cave Beach, and Tup Island. All the islands boasts their own unique beauty. We also spnt some time by Ao Nang beach. There was a beach on one side and food and market on the other side. It's indeed a nice place to spend one evening and shop and eat. Apart from this, we also visited other beaches which were crystal clear beaches in Krabi. Containing two islands where you can walk from one island to another due to shallow waters. We also saw beautiful fishes in the water and the blue waters felt like heaven. A wow experience in all!
2. Tiger Kingdom Phuket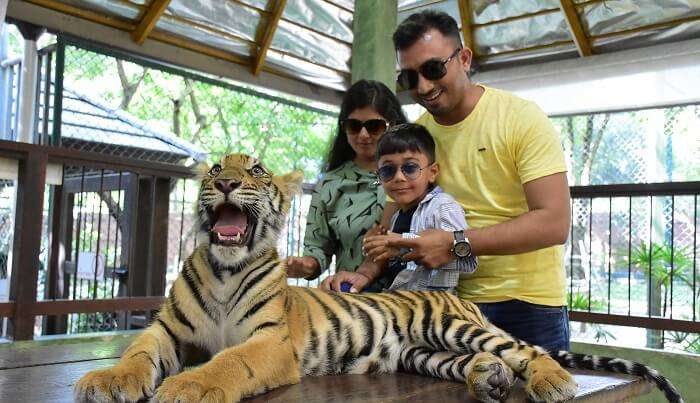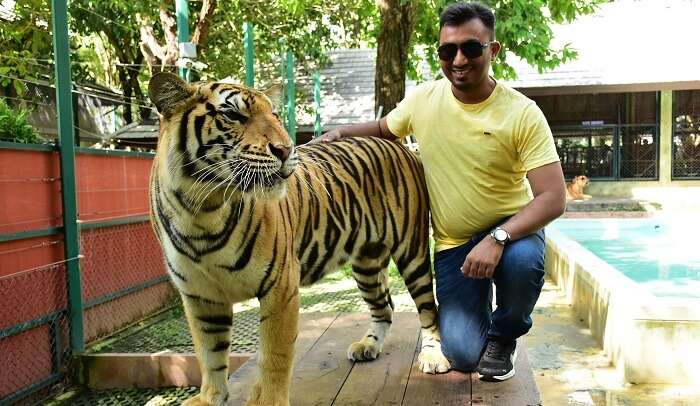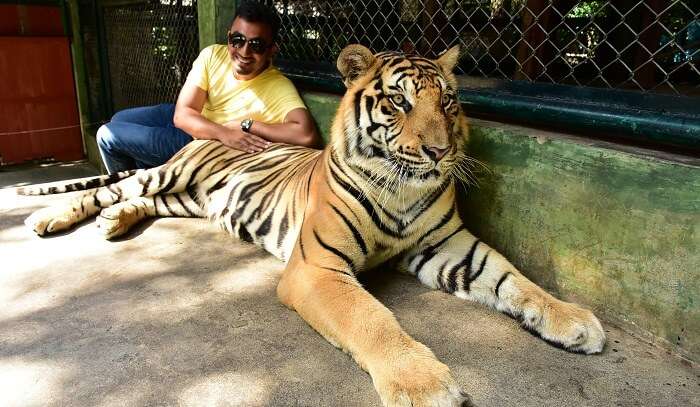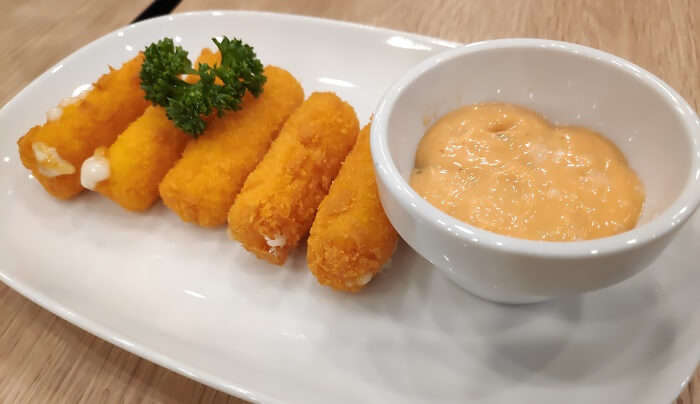 The time we spent in the Tiger Kingdom was such a surreal experience. We were glad to know that the tigers are not sedated as we've read what some people have written. Cat's sleep during the day, especially kittens and when they do you can scoot them all over the house, lol. Most of the cubs were zonked out for the count so you could do whatever and they didn't care, but when they unexpectedly wake up, lol, they may be a little annoyed with you. I was indeed a wonderful experience.
 22 Exciting Things To Do In Bangkok – Thailand On A Holiday In 2022
3. Big Buddha, Phuket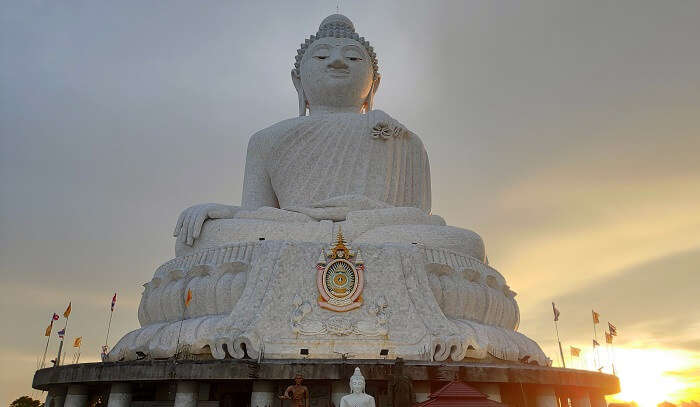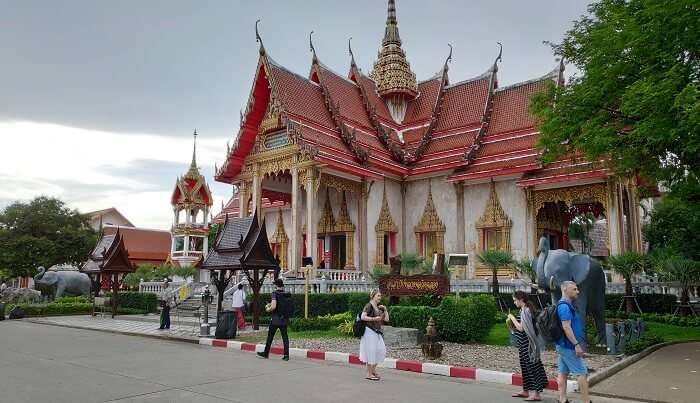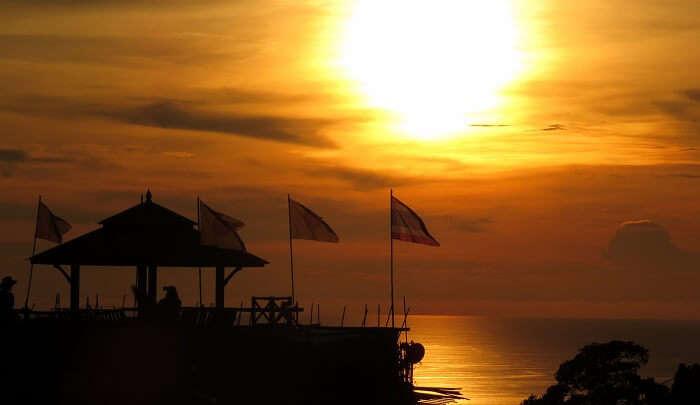 Next we headed towards the famous Big Buddha. The view of the island from the Buddha is beautiful. It was amazing to see all the different golden Buddha. It's a bit of a walk to see the Buddha, but when we reached the main spot, everything seemed worthwhile. Also, we passed through a small market place where we could receive blessings from the monks. It was a very spiritual part of the trip. We were able to offer good wishes for family members. It's definitely a must see.
4. Phi-Phi islands, Phuket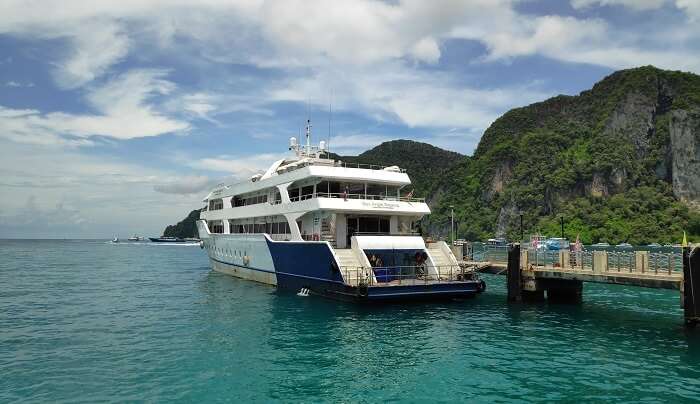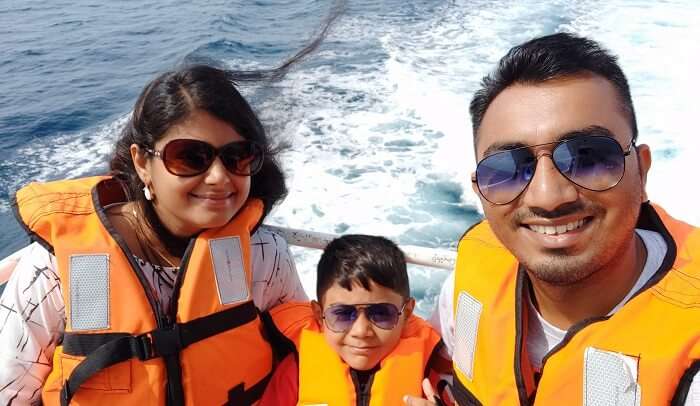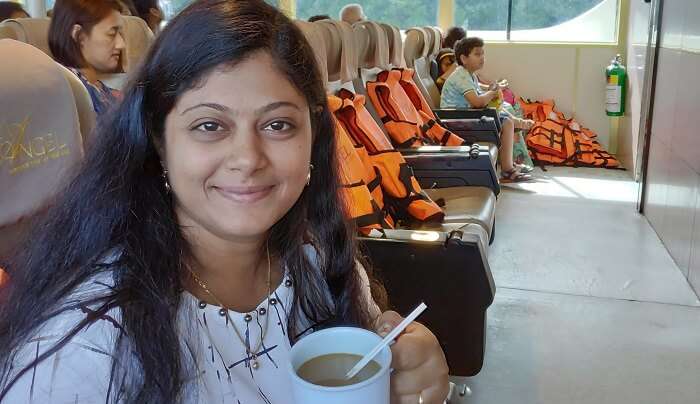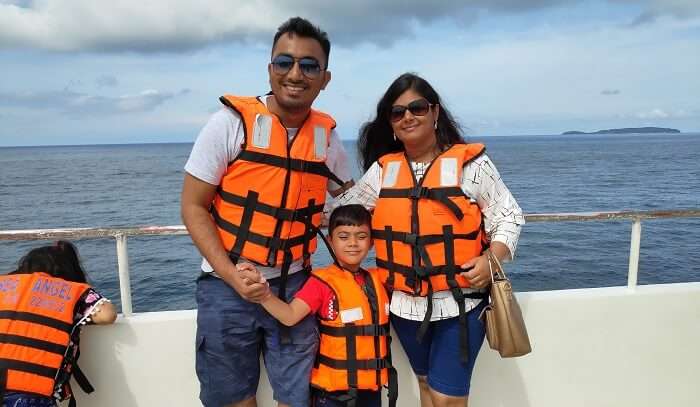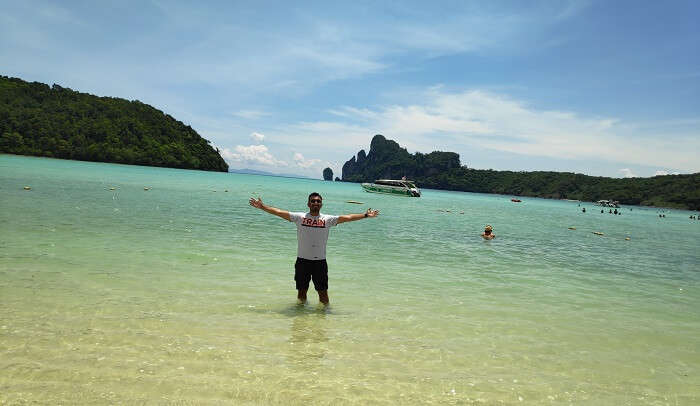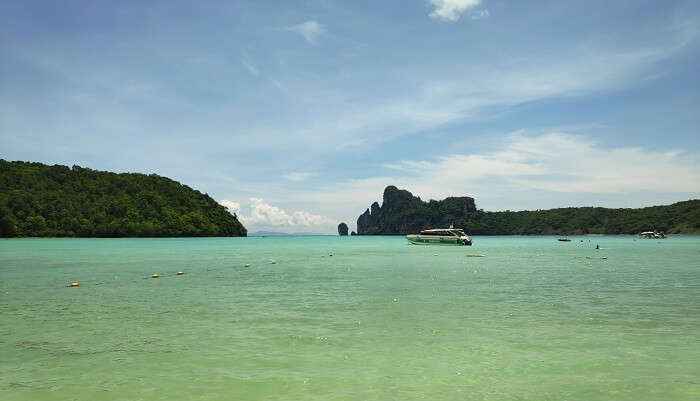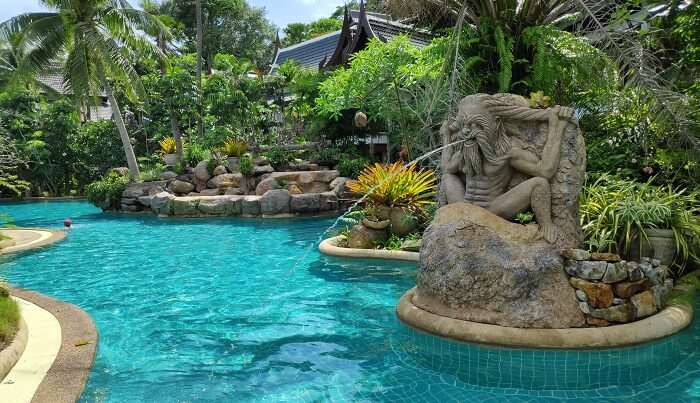 Out of various things to do in Phuket, Big boat to Phi-Phi island itself was mind blowing. With snacks and drinks on board, the sea journey to islands becomes exciting. Phi-phi islands was undoubtedly the most important part of the whole tour. Clear waters and the blue tinting sea was what I had planned this trip for.
Locals And Hospitality In Thailand
We're immensely impressed by the Thai locals and found them to be really warm and hospitable. Especially, the drivers, shop keepers, and restaurant workers were extremely helpful. Also, in a new land, we never felt that we got cheated and there was no security issue as well. All in all, the conduct and welcoming nature of the Thai people met our expectations.
Our Personal Expenses In Thailand
Since our meals were part of our trip, we really didn't have to spend on food. Also, we felt that Thailand is not really expensive and would fit in a decent budget. For us, 2500 Thai Baht for a was good enough for a day's expense. We visited various tourist attractions and also tried some Thailand street food as well. All in all, our 6 days in Thailand spend really well with the budget we had!
13 Best Places For Shopping In Phuket That Prove Thailand Is The Ultimate Paradise!
Shopping In Thailand
Honestly, we did not shop a lot. However, we would recommend future travelers to visit local markets where they can buy various clothing items and that so at decent prices. They can also find 7-Eleven Stores easily and buy various eatables and other items at a fair price.
Restaurants In Thailand
Talking about food, whether you are a vegetarian or a non-vegetarian, Thailand would never disappointed you! Most of the times, we had meals at the places where we stayed. But, we also tried some restaurants and street food as well. In Krabi, we went to an Indian restaurant namely Govinda's restaurant. The best part about the restaurant was that it was purely vegetarian and also served jain food. Also, the prices were also quite affordable. Honestly, we were looking for only Indian food and luckily we found it! There was a restaurant called Rangoli just in front of Krabi Thai Village Resort. We had Punjabi food and the taste was excellent. Apart from this, the Central Mall in Phuket has many restaurants inside where one can savour a variety of vegetarian and non-vegetarian meals.
Hotels In Thailand
In Krabi, we stayed at Krabi Thai Village Resort (Four Star) for three nights. It is located at 10-15 minutes walking distance from Ao Nang beach, Krabi. The rooms were beautiful, clean and had all modern facilities including mini bar. We were greeted nicely by the receptionist and she offered a complementary welcome drink and face cleaning napkins on arrival. There are separate swimming areas for kids and adults. The swimming pool has a bar attached. The property has a very beautiful entrance and a nice restaurant. Travel assistance is also available in house.
Thavorn Beach Village Resort which was a 5-star resort was our abode in Phuket for the remaining two nights. The rooms were excellent and beyond our expectations. Our room was Equipped with Bath tub in room and a jacuzzi in the ocean view balcony. You will miss almost nothing if you prefer to stay at this property. It is connected to its private beach. The hotel offered free travel to certain places in Phuket city to the guests. Swimming pool is the best part of this hotel. The inhouse restaurant serves decent quality of Thai food.
Thailand Waives Visa-On-Arrival Fee For Indians. Dear Travelers, Get Packing!
How To Reach Thailand
We had connecting flights, so we took a cab to Ahmedabad airport. Next, from Ahmedabad, we caught a flight to Bangalore and and then, finally, we reached Phuket. Even though it was a bit of a hassle to change these many flights, but while enjoying a wonderful trip of 6 days in Thailand, every hassle took a backseat!
What To Pack To Spend 6 Days In Thailand
Always carry a high spectrum sunscreen lotion
A water resistant mobile pouch
Sunglasses, caps and hats
Dry snacks to satiate your hunger pangs
Stationery (pens and glue stick)& passport size photos for easy arrival visa formalities
Sunglasses
Do's And Don'ts In Thailand
Do's
Avail an international roaming plan with data for Thailand
Learn swimming for better snorkeling experience
It's a good idea to travel with Thai Baht Currency in hand
Keep medicines along with prescription from a registered doctor
Keep at least one day blank at each destination to explore on your own
Book your package and flight well in advance
Plan to spend at least 5-6 days in Thailand
Don'ts
Don't plan to exchange currency in Thailand, especially at Airports.
Better options and rates are available within India
Short clothes are not preferred while visiting temples so pack accordingly
Don't plan everything yourself and through the internet. Take guidance of advisors from Travel Triangle. They have better knowledge and experience.
Our Experience With TravelTriangle
We had a great experience with TravelTriangle and our Thailand 6 days itinerary was designed in a perfect manner, just the way we wanted it to be. Moreover, all the agents were really helpful and we not at all pushy. From accommodation to sightseeing to food, everything was at par! Cheers to TravelTrianlge for making our budget trip to Thailand a fantastic one!
 5 Surreal Things To Do On Thailand Honeymoon That No One Except Rohit Knows!
Little did we realise how how fast our 6 days in Thailand went by. Whichever place we visited, we had immense fun. Moreover, the itinerary provided designed by the professional team of TravelTrianlge had everything what we wish for and that too in our budget. With wonderful experiences and numerous memories, this trip will be etched in our hearts forever, If you also got moved by our spectacular experiences, and wait no more and plan a Thailand trip with TravelTriangle. Like us, we bet you will also have an unforgettable Thai vacation.
Common Queries You May Have
Is 5 days enough for Thailand?
Yes, 5 days suffice to visit famous tourist attractions in Thailand. In just 5 days, you can visit, Bangkok, Pattaya, and Karbi as well.
How much is a trip to Thailand for a week?
We had a trip of 6 days in Thailand that cost us around INR 66500 for two persons. Also, we booked the flight tickets on our own
What should I avoid in Thailand?
You must avoid going to isolated places or the sites which you are not sure about.
Do taxis in Thailand take credit cards?
Yes, taxi drivers across Thailand do accept credit card payment. However, it's recommended that you also keep sufficient lose currency to avoid any hassle.
Is tipping allowed in Thailand?
There is no particular rule for tipping in Thailand. However, if you are getting good services in hotels, restaurants, salons, and bars, a tip would be highly appreciable.