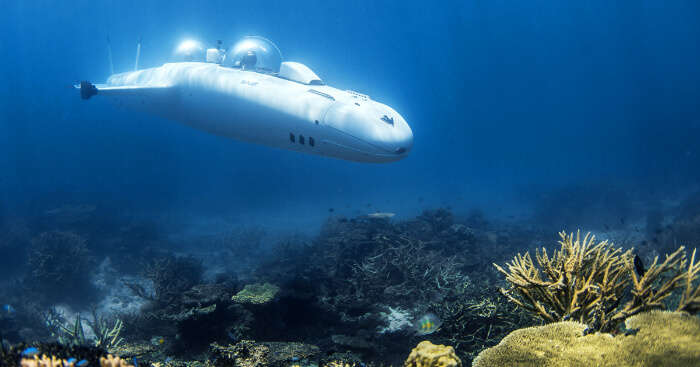 Travelling to the Maldives has always been a surreal experience for travellers, and now it's going to get even more exciting. The Four Seasons Resort Maldives at Landaa Giraavaru is the first place that's offering a personal submarine tour with The DeepFlight Super Falcon 3S. Designed to accommodate 2 passengers and a pilot, the submarine takes you on a sub-aquatic journey of adventure.
"These submarine excursions redefine marine exploration and bridge the gap between the world we see above the waves and the one that exists below," Regional Vice President Armando Kraenzlin said in a statement.
Passengers can skim over unique coral formations; fly through shoals of colourful fishes; spot sea creatures such as dolphins, sharks, rays; and all of it without getting wet. The environment-friendly, battery-operated submarine is brought to the Maldives in collaboration with a renowned watersports operator, Ocean Group.
As you can see in the video, once it is submerged in water, the glass domes virtually disappear, which eventually offers a 360-degree view of the underwater world.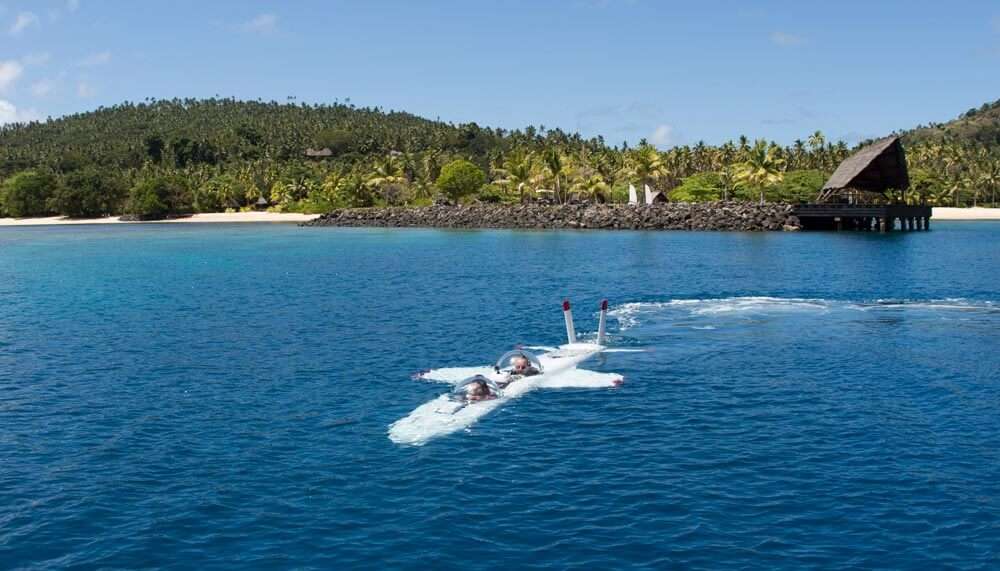 Here's something you need to know before booking a tour for yourself
1. How long is the submarine excursion?
It's an hour-long journey.
2. Are there age/weight/height restrictions?
Children: 7 years and above and over 4 ft tall
Maximum weight per person: 120 kg
Maximum height: 6.4 ft
3. How much does the tour cost at Four Seasons Landaa Giraavaru?
INR 1,01,017 (excluding GST) per flight for up to a maximum of two passengers.
4. How do I book a submarine tour?
Right now pre-booking of the excurison is through the Four Seasons Resort Maldives at Landaa Giraavaru or Ocean Group.
Further Read: Dubai's First Underwater Resort: A Floating Venice In The Sea That Will Blow Your Mind!
Comments
comments