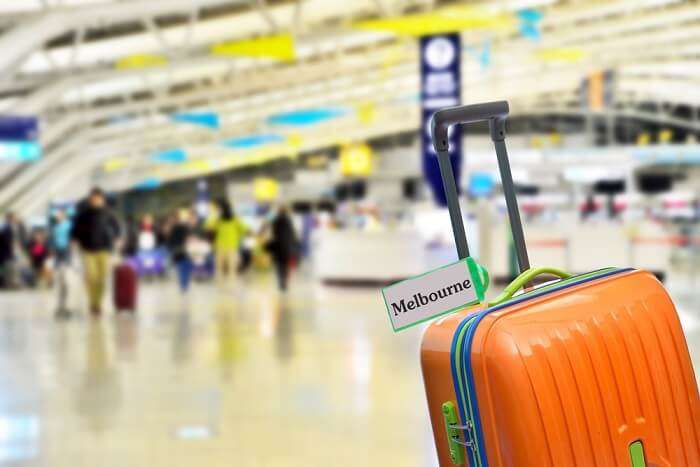 Victoria is a small but important state in Australia and Melbourne is the largest city in the state and it is also the capital of the state. Melbourne, which is the second largest city in the country, has a population of more than 5 million people. Melbourne is a beautiful city and is consistently ranked as one of the best cities under the livability indexes. Melbourne is on the travel circuit for most tourists visiting the country and there are many great tourist destinations in the city. This is a coastal city, with beautiful surroundings and a great skyline.
Melbourne is a great city and it is convenient for people to travel in the city. Melbourne has one of the largest international airports in the country and many smaller airports and airfields in the area. This is a developed country and there are constant expansion and development plans to make transportation easier for residents and tourists in the region. So, aren't you feeling curious to know more about these airports in Melbourne?
Transportation Facilities & Infrastructure in Melbourne
This is an economic and cultural hub in the region. Public transport is extensive and most locals and tourists use many forms of public transport in the city. There is a bus network; it has the world's largest tram network, suburban railways, regional railways, and a great roadway and highway network. Melbourne is a city that uses cycles to explore around a lot more than many other cities. Taxi services and ferries are also regularly available for public transport in the city.
Must Read: Drop Everything And Head To These 9 Islands Near Australia Now
3 Best Airports in Melbourne
Airports in Melbourne are very important for the transportation infrastructure in the city. There are many airports in the greater Melbourne area as it is a very important city in Australia. The following are some of the best airports in the region in and around Melbourne:
1. Melbourne Airport
Melbourne Airport which is also known as Tullamarine Airport is the primary airport in Melbourne and the surrounding regions in the state of Victoria. It is one of the busiest airports in Australia, second only to Sydney International Airport. There are four terminals at the Melbourne Airport and it has direct passenger flights to many key cities in Europe, Asia, and both South and North America. This makes the airport extremely convenient for international travel. It is a hub for major airlines like Qantas and Virgin Australia. It is a major airport in Melbourne, Australia which also has major freight and cargo operations at the airport and plus the airport is central to distribution and logistics operations in the state of Victoria.
This airport has world class airline lounges with modern facilities and a luxurious setup and ambiance. Melbourne Airport is one of the best airports in the country with duty-free stores, bakeries, bars, lounges, pharmacies, products that sell Australian produce, and restaurants including fine dining restaurants at the airport. There are taxi, bus, car rental and also helicopter services at the airport as ancillary transportation options for passengers. Melbourne Airport is a large airport and is very important for the state of Victoria as it connects Australia to the rest of the country and to the rest of the world.
2. Moorabbin Airport
Moorabbin Airport is a major airport in the Melbourne area and this is a general aviation airport that has five runways. The Moorabbin Airport is a busy airport with freight flights, recreational flights, and daily flights from this airport to other parts of the country. This airport is a major flight training center in Melbourne, and is used for services like Royal Air Doctors and Air Ambulance Services for this area. There are daily flights to King Island connecting the island to the mainland.
When passengers look for this airport in Melbourne map, this airport is located in the southern suburbs of the city. There is a large hangar space available at this airport to park private planes and there are on-site retail stores at the airport which is also visited by millions of people every year.
Suggested Read: The 19 Best Places To Go Shopping In Melbourne On Your Next Aussie Trip
3. Avalon Airport
Avalon Airport is an international airport that is just 15 kilometers from the Melbourne city center. This airport was opened in the 1950s and since the 1990s this airport has been used for passenger flights. Today it is used for civil aviation and this airport has recently become an international airport with international flights ready to commence at the end of 2018. Domestic airlines like TigerAir and Jetstar have daily flights to and from major cities and towns in Australia and Air Asia is starting flights from this airport to destinations in Asia like Kuala Lumpur. The International Airshow of Australia is held at this Avalon Airport. This airport is on its way to becoming one of the major international airports in Melbourne, Australia. This airport will ease the load on the Melbourne Airport that has millions of passengers and tonnes of cargo passing through every year.
Essendon Airport
Essendon Fields Airport is close to the Melbourne International Airport and is the second airport that exists in the city of Australia. This is a civil aviation airport that is used for commercial flights and also for smaller planes. The smaller planes operating from this airport include corporate jet, and private chartered planes that are in regular use in cities like Melbourne. Essendon Airport has daily flights to other states and cities in Australia and domestic flights are the main focus at this airport. This airport is a domestic airport in Melbourne, Australia which gives the residents an option of choosing a smaller airport for domestic travel in Australia.
Suggested Read: These 10 Hostels In Melbourne Are Chic, Comfy, And Easy On The Pocket
Other Airports in Melbourne
Melbourne has many airports and airfields in and around the city as it is a major city in Australia and a financial, recreational, and cultural city in Australia. The answers to the question as to there are how many airports in Melbourne is that there are plenty of airports in and around this city. Some of the airports are airfields near Melbourne which include Portland Airport, Hamilton Airport, Barwon Heads Airport, RAAF Williams, and Point Cook Base. Other airports in the area are Latrobe Regional Airport, Ararat Airport, Maryborough Airport, Bendigo Airport and Horsham Airport. These airports are in and around Melbourne and are used in various ways for military air bases, commercial aviation, civil aviation, training programs and also as parking spaces for private jets, smaller planes, and corporate airplanes.
Melbourne is a great international city with a great air travel infrastructure. Melbourne has modernized the air transport facilities in the area and this modern city gets flights to and from most countries on the planet. Melbourne is easily accessible from anywhere on the planet and there are luxurious private flights and also low-cost flights at the airports in the city. Air travel is one of the most common and best travel options for people in Melbourne.
Further Read: Explore The Best Nightlife In Melbourne To Know Why It's The World's Most Attractive City!
So, plan your next trip to Melbourne with TravelTriangleand know where your journey will take you in this extravagant land of serene views and landscapes!
Frequently Asked Questions About Airports In Melbourne
How many airports are there in Melbourne?
Being a metropolitan city, Melbourne serves four airports in the country. In this list, one is an international airport, two are domestic, and one is budget domestic. Melbourne Airport is the main airport among the four.
Which airport is nearest to Melbourne?
The nearest airport to Melbourne is Orlando Melbourne International Airport, which occupies an area of 1.5 miles.
What are the international airports in Melbourne?
The only international airport in Melbourne is Orlando Melbourne International Airport. All international airports operate through this airport.
Which is the largest airport in Melbourne?
The largest airport in Melbourne is Melbourne International Airport, which is also called Tullamarine Airport. It is the main airport which serves Melbourne and has become the second busiest airport in Australia.
How many airlines does Australia own?
Australia owns five main domestic airlines that are connected with every major destination in Australia. This list includes Qantas Domestic, Virgin Australia, Jetstar, Tiger Airways, and Rex.
How to get to Moorabbin Airport?
You can reach Moorabbin Airport via train and bus. Several public buses run daily throughout the city. You can also board the Frankston which is a daily passenger train.
How many domestic airports are there in Melbourne?
Melbourne has 3 domestic airports. These domestic airports are Lilydale Airport, RAAF Williams, and Coldstream Airport.
Does Lufthansa fly into Australia?
Yes, Lufthansa airline flies in cities like Melbourne and Sydney. Apart from these cities, Lufthansa flies into Graz, Innsbruck, and Vienna.
---
Looking To Book An International Honeymoon?
Book memorable honeymoon on TravelTriangle with 650+ verified travel agents for 65+ domestic and international destinations.
---