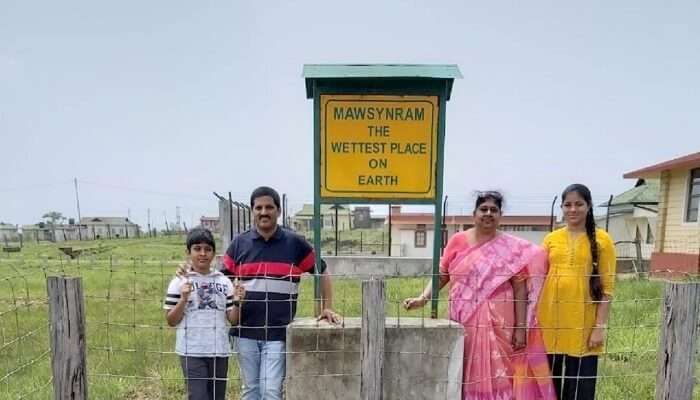 Assam is a place that has beautiful picturesque landscapes, lush greenery, spiritual ambience and very warm and welcoming locals. The land of many wildlife reserves and home to one-horned rhino, Assam is not just about beautiful tourist spots and that is all we wanted. We decided for an Assam family tour considering all this. With a river island at Majuli and the oldest temple in India, Assam should be on every traveler's list. While Sarat was looking for a relaxing escapade with his family he felt nothing can beat the paradisiacal views of the tea gardens and lush greenery of Assam. Read along to know more about how he had the most surreal experience at this serene land of North-east.
I and my family are people who love hills and destinations which offer a variety of places to explore and are adorned with lush green landscapes and amazing weather all around the year. Assam ticks all those points and offered much more. The trip to the beautiful state gave us a much-needed break from the regular, monotonous life and offered us to be in direct contact with nature and be at leisure. Our family tour to Assam was everything we wanted it to be and much more. The locals were very friendly and helpful in most of the places. Thanks to TravelTriangle for the meticulous planning and taking care of everything that we wanted our trip to be. The stay at every place was fantastic and the trip was a full-on value for money experience.
10 Days Itinerary Of Our Assam Family Tour
Here is the day-wise itinerary of our Assam Family Tour
Details Of Our Assam Family Tour
Trip Type: Family Trip To Assam
Cost: INR 1,23,400 Per Person
Duration: 9 Nights 10 Days
No. of people: 3 Adults, 1 Child
Inclusions: Breakfast, Sightseeing, Transfers, Accommodation, Private cab, Elephant & Jeep Safari
Exclusions: Lunch, dinner, personal expenses, entry fee, Brahmaputra cruise and ferry cost
Travel Agent From TravelTriangle: Offbeat Roads
Must Read: 15 Best Tea Estates In Assam That Are A Must-Visit For All The Chai Lovers!
Things We Did That Made Our Assam Family Tour Epic & A Memorable One
Here are some of the best things to do in Assam which made our family tour worth a memory. From amazing sightseeing to wandering around amidst the wildlife, there was a lot to do.
1.Arrival and Visit To Barapani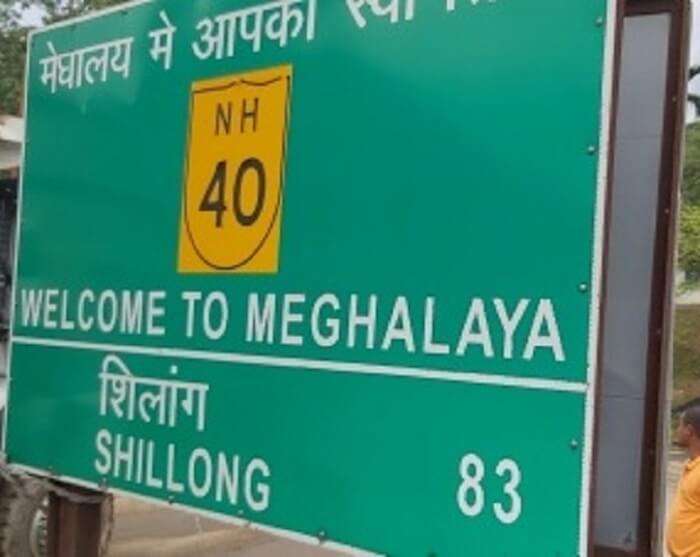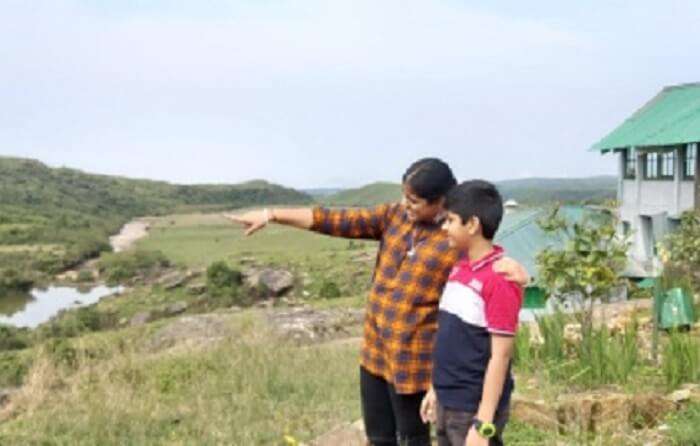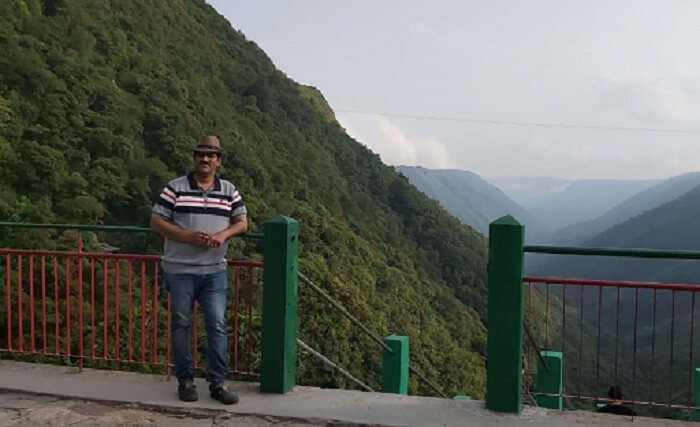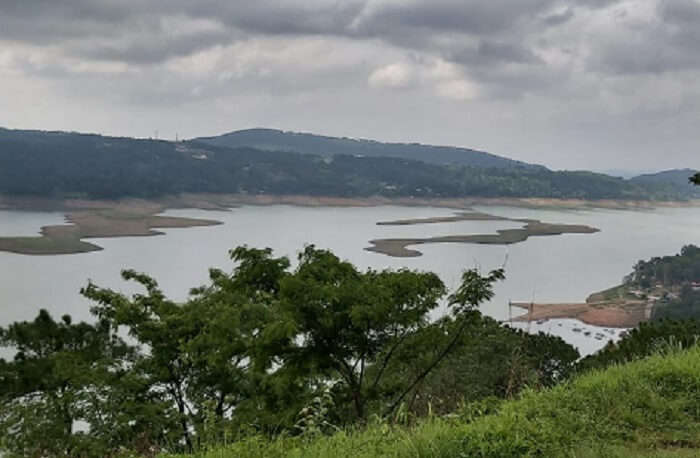 Our trip kick-started with us marveling along the scenic route on our way to leisure time at the Sai Mi Ka Resort. We took an incredibly scenic route with water rolling down from the roadside mountains, the aroma of pine trees, lush green vegetation and orchid flowers to reach the 'Scotland of the East' – Shillong. Enroute we visit Barapani, Umiam Lake or Barapani – is the biggest artificial lake in Meghalaya, a majestic placid lake surrounded by Sylvan hills.
2.Trek To Double Decker Bridge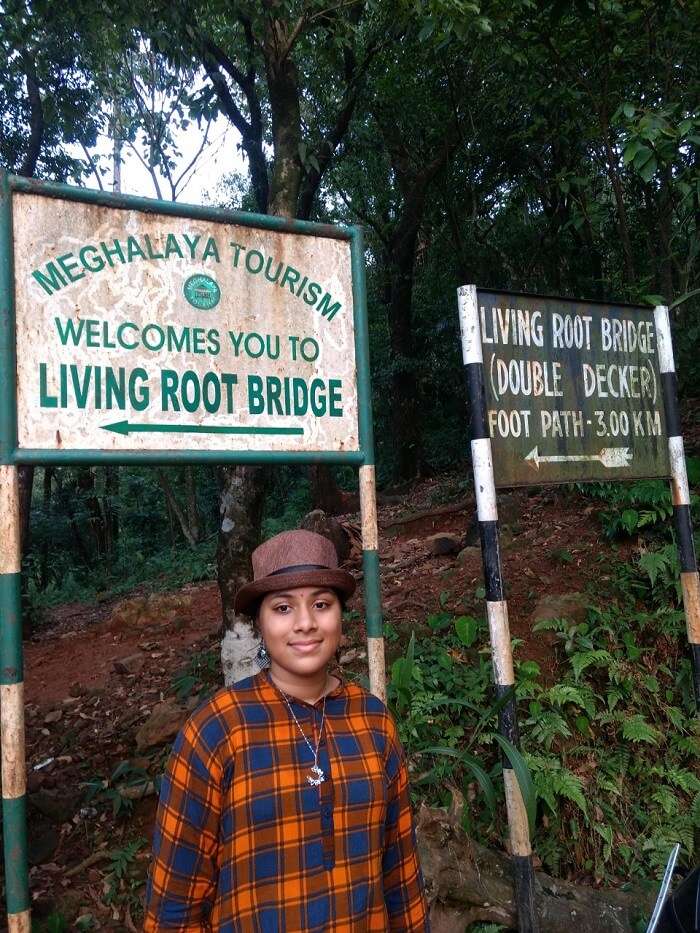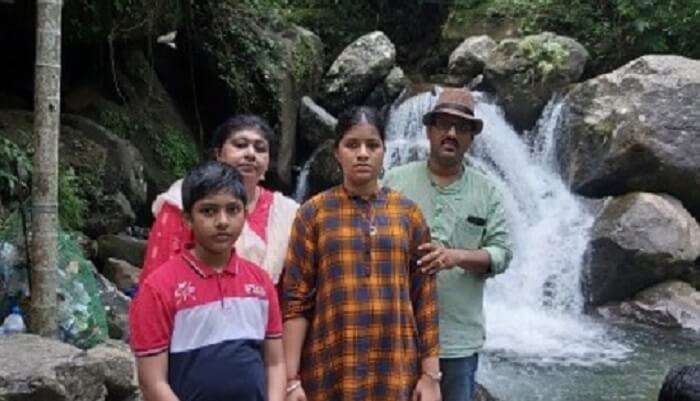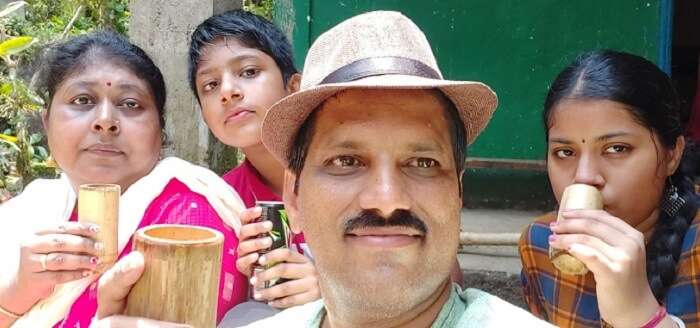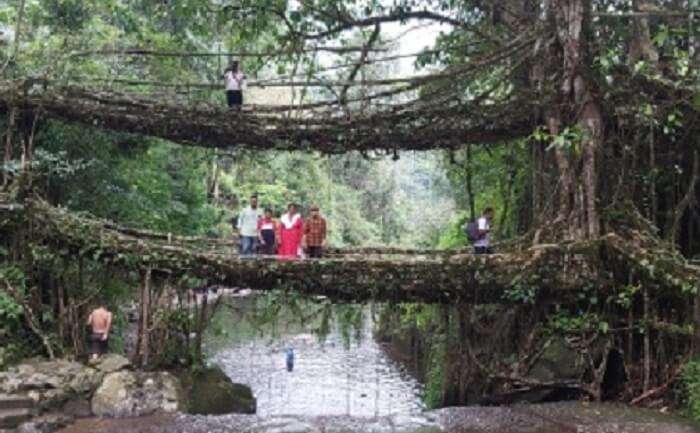 Post a hearty breakfast, we headed to explore the local sights of Cherraapunji and man! It is one hell of a place! We then headed to trek the Double Decker Bridge. Please note that this trek has 3700 steps on each side and we took 7 hours to complete it but once we reached where we had started for, we felt it was all worth it. We also looked for things to buy in Assam and bought souvenirs.
Suggested Read: 12 Tourist Places In Assam: Unveiling The Hidden Charm Of The North-East
3.Exploring Mawlynnong & Dowki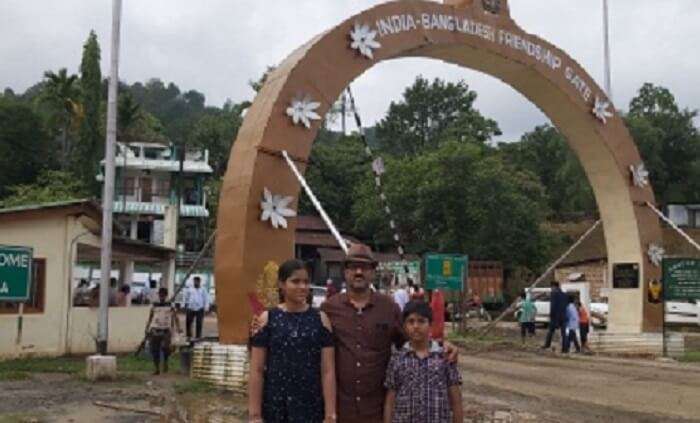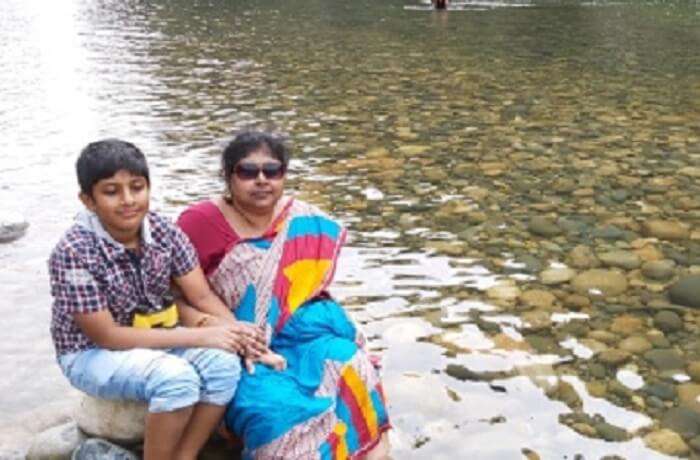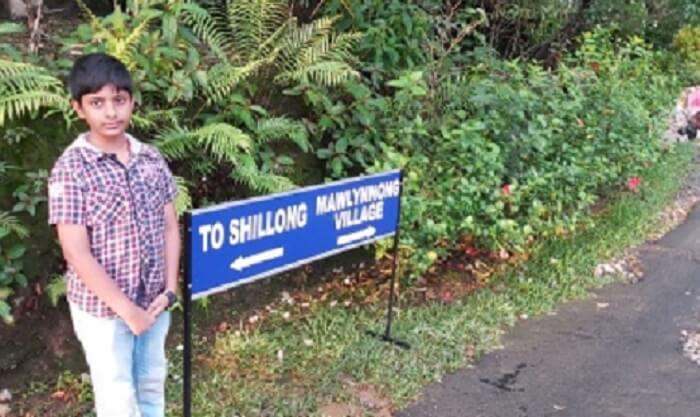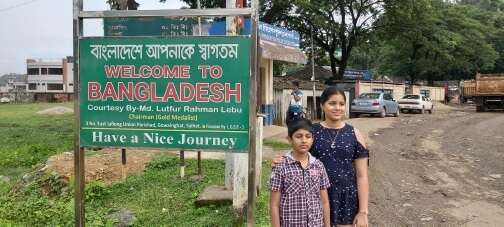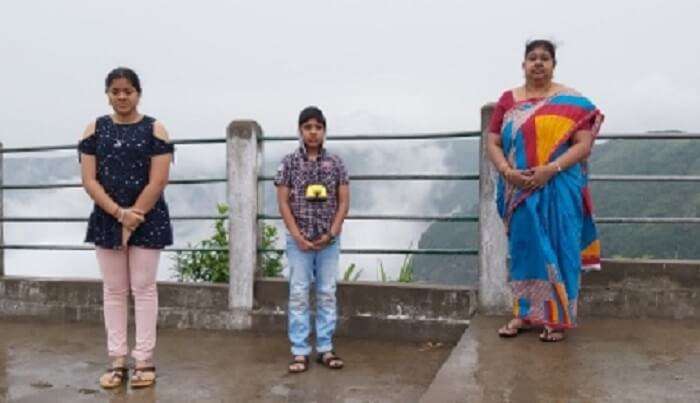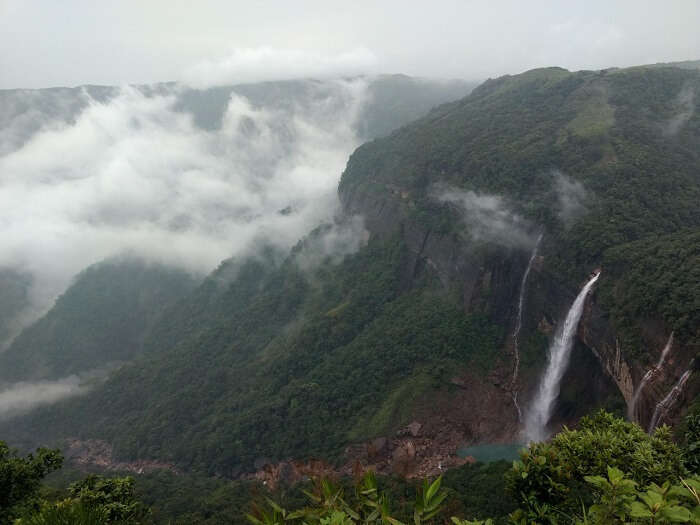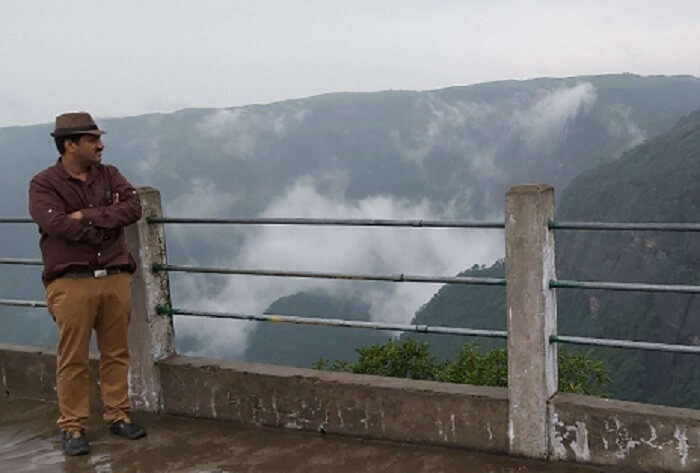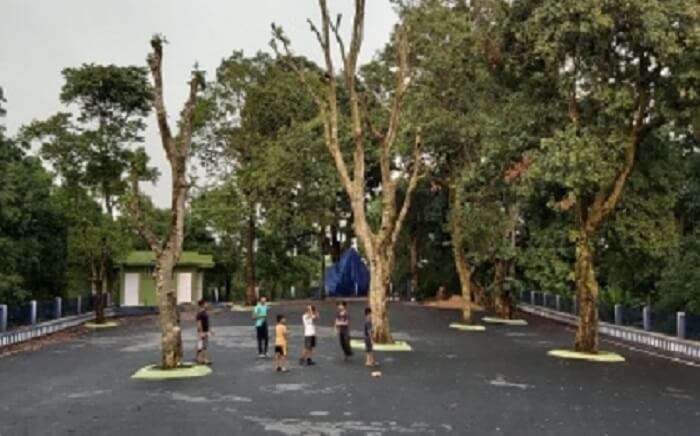 We started our day by visiting the Seven Sisters falls and then Mawsmai cave which was exceptionally beautiful. We then spent the evening in Cherrapunji. And then headed to Dawki. Dawki – the town at the India-Bangladesh border is known for Suspension bridge above the Umngot river. The suspension bridge was constructed during the British rule. We enjoyed the country boat ride in the Umngot river. The specialty of the Umngot river is that – the water is crystal clear and you can see through it which made our Meghalaya family tour an epic experience.
4.Excursion To Mawsynram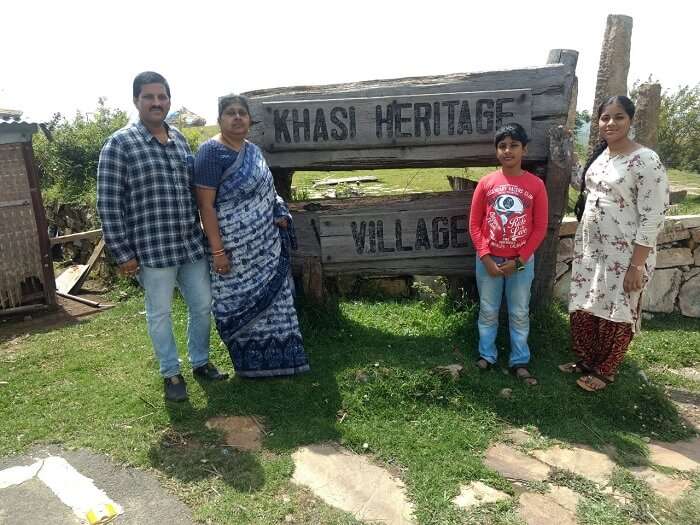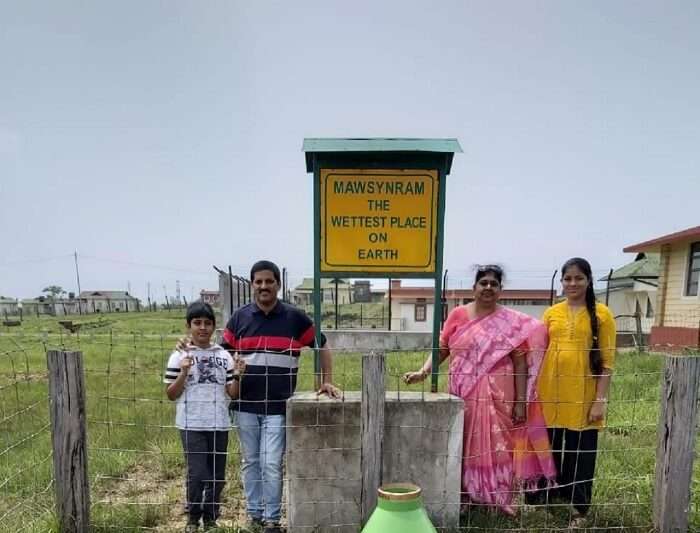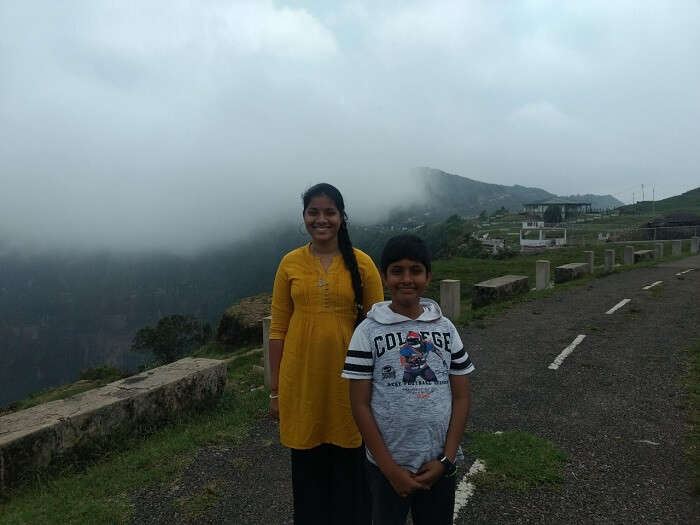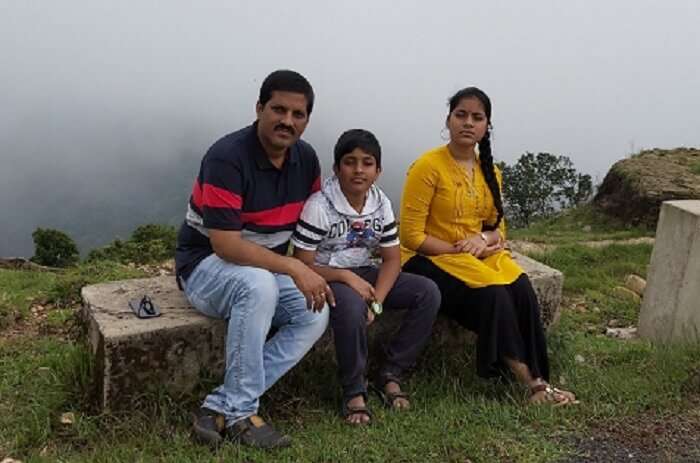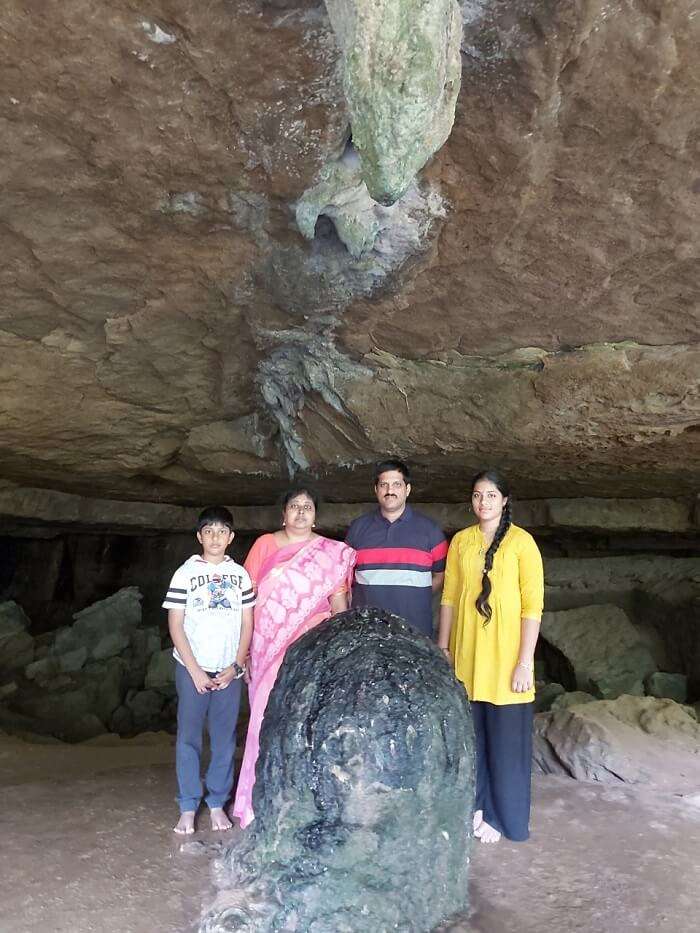 We started our day with a drive towards Mawsynram (wettest place on Earth). Mawsynram, a village in the East Khasi Hills district of Meghalaya state in north-eastern India is 65 kilometers away from Shillong. We visited Mawjymbuin caves, Krem Dam and other interesting places and made the most of our Meghalaya family tour.
Suggested Read: Shopping In Guwahati: 10 Places To Buy All Assamese Delights From Tea & Silk Sarees
5.Shillong Sightseeing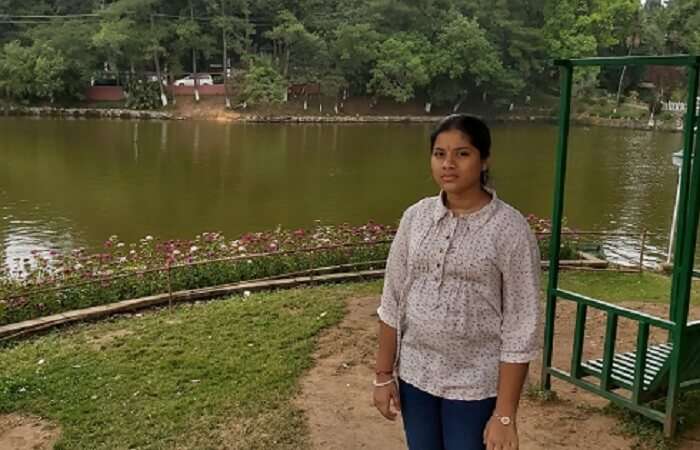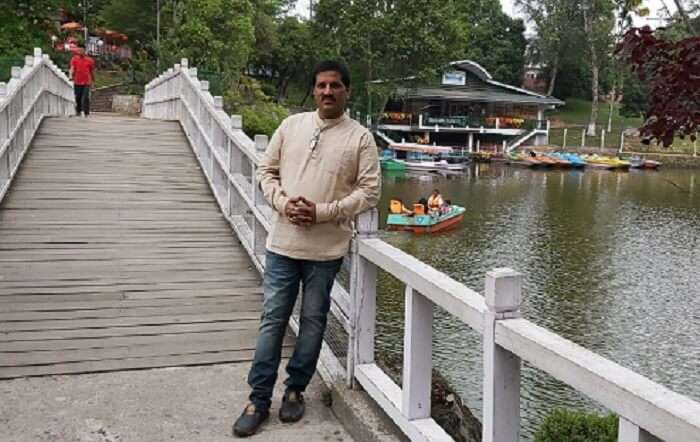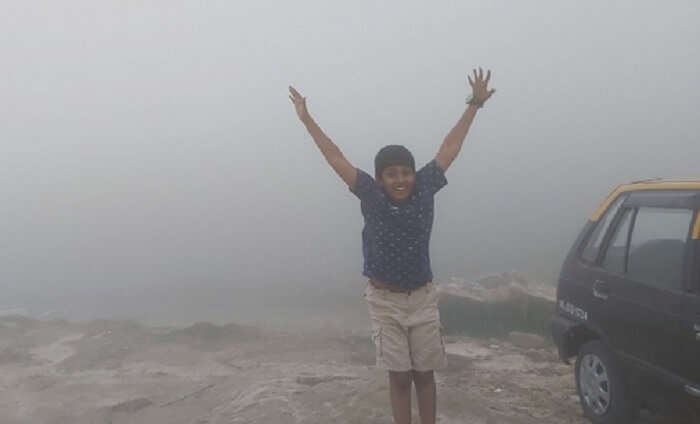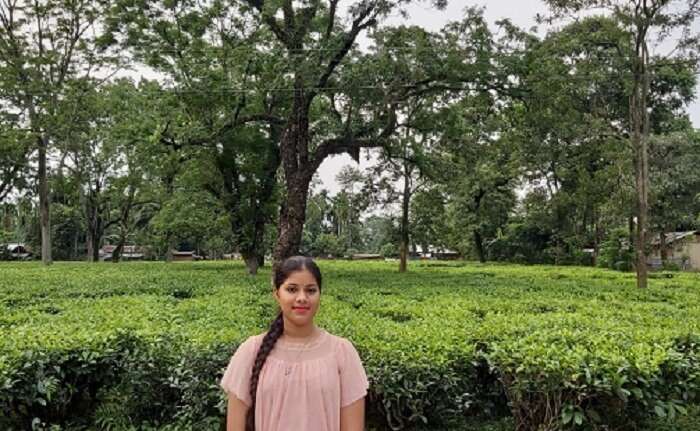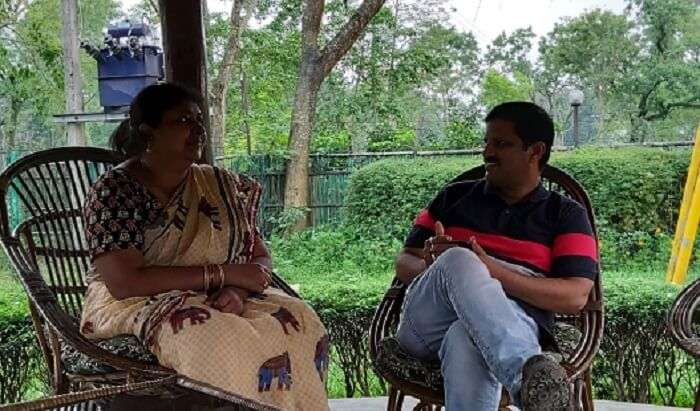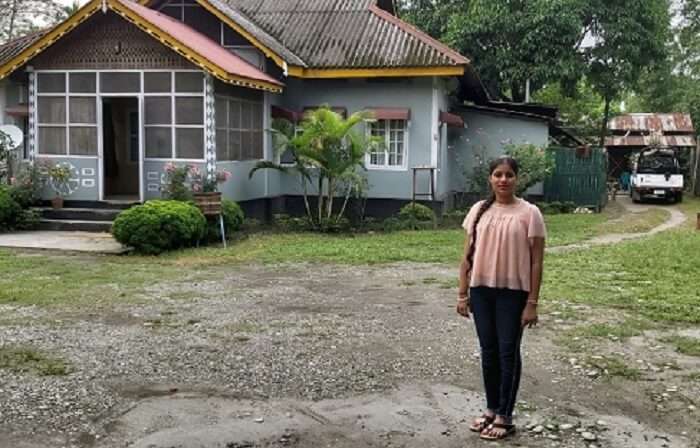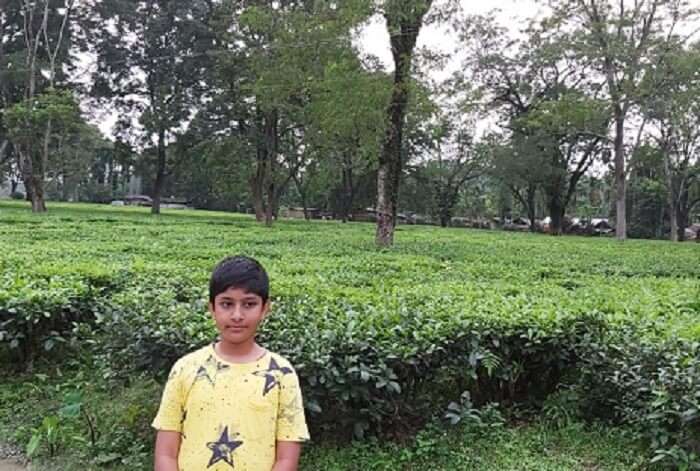 One of my favorite parts of the trip was to visit Wat Lake where who those enjoy boating can rejoice. We then went to Don-Bosco Museum and got to know more about the beautiful place that we were guests to and later visited Elephant Falls situated at the outskirts of Shillong which were a treat for the eyes and the lush greenery that surrounds it makes it even more refreshing.
6.Visit To Manas National Park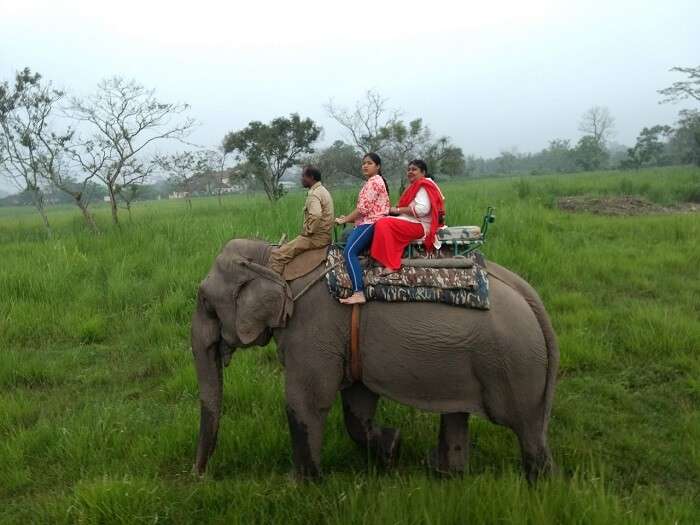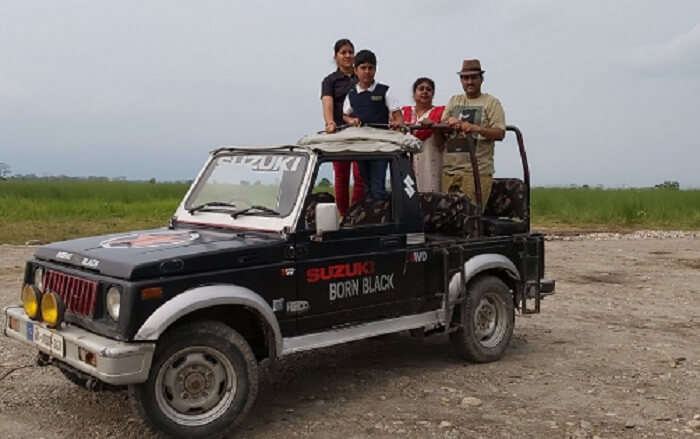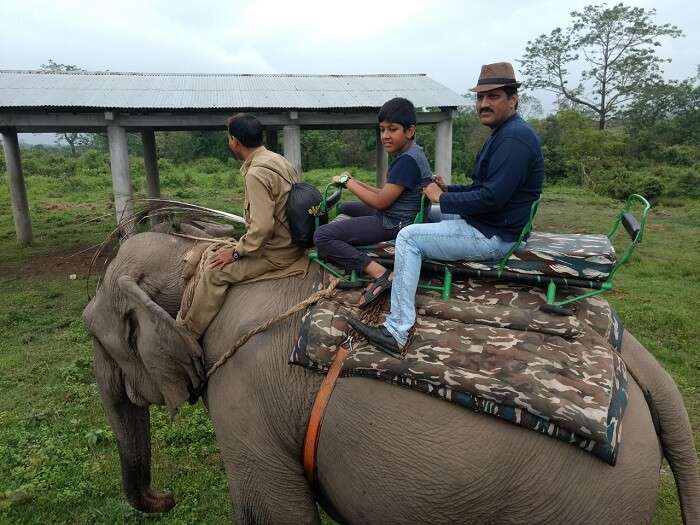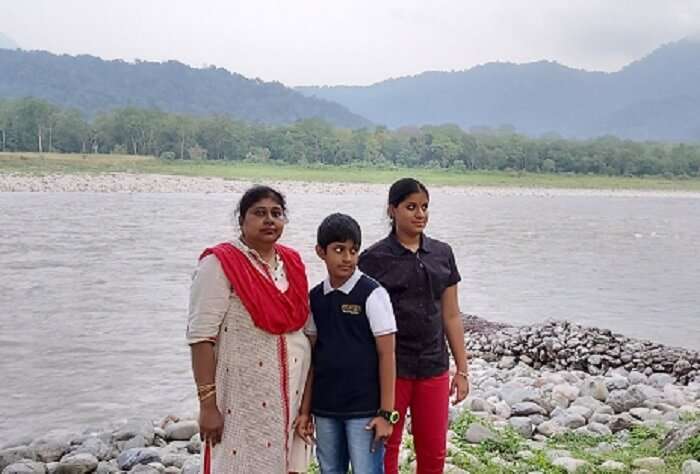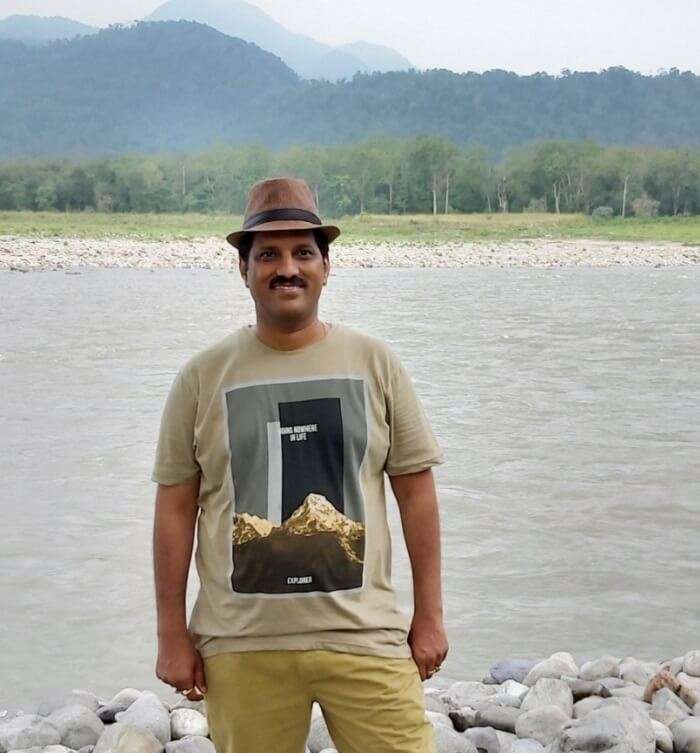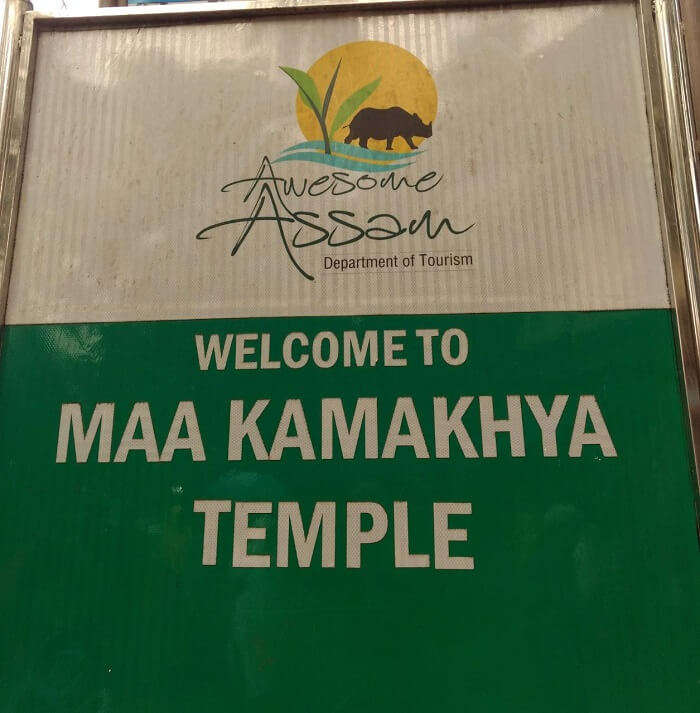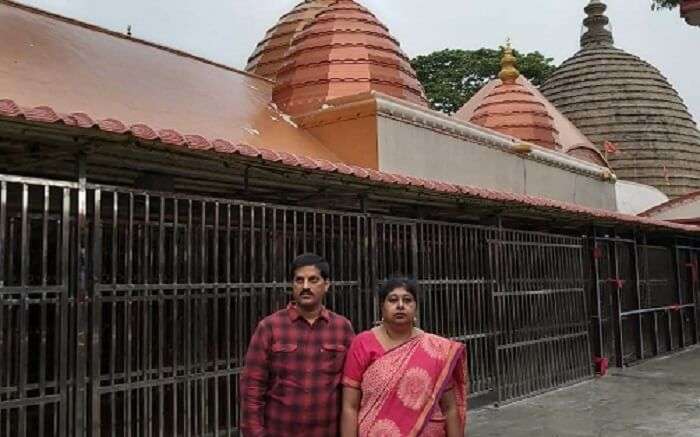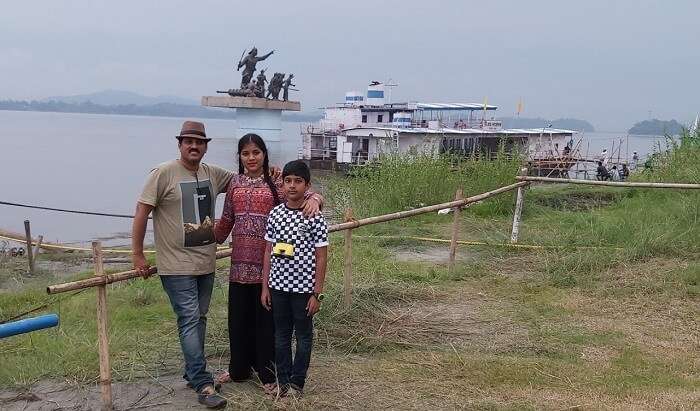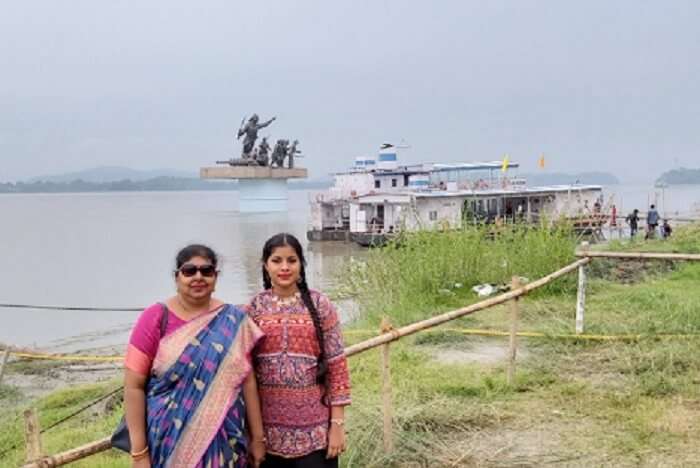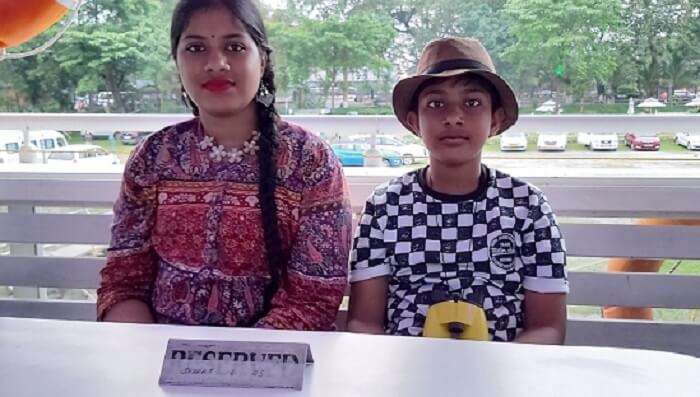 This morning we started our day a little early and moved for our first Jungle ride to Manas National Park. The wildlife safari is the best medium to explore a wildlife sanctuary and view the wildlife from a very close. This one-hour safari took us through dense and narrow paths. Later we returned to the resort for breakfast. We then were ready for our first vehicle safari to Manas National Park. Here we moved on the wild path of Manas National Park to explore the most stunning pristine wildlife habitat which made our Assam family tour an awesome experience.
Suggested Read: 5 Best National Parks In Assam: Why It's The Favourite Of All Wildlife Enthusiasts
Tips For Planning An Assam Family Tour
Avoid visiting Assam during the rainy season from last week of May to August.
Take an umbrella during monsoons and don't forget to carry a jacket at all times.
Prepare yourself for some rough roads.
There won't be network coverage and mobile internet everywhere so keep that in mind.
Our Experience With TravelTriangle
Our experience with TravelTriangle was pretty amazing. The payment process was very easy. These guys gave immediate response and resolved our queries at all times. It didn't feel that we have spent since our package was perfect as per our budget and the prices were very reasonable. The hotels they offered were great. Kudos to the entire team for making our dream trip to Assam come true! If anyone if planning Assam travel with family, they can definitely approach TravelTriangle to plan their vacation.
Further Read: 15 Best Assam Food Options For The Foodies Traveling To North East!
Assam is a heaven for those whose souls crave for scenic landscapes and captivating sights. There is so much to see you will be surprised but more than that you will be awestruck! So, think no more and go ahead and plan your Assam family tour with TravelTriangle for an exciting affair with nature.
Common Queries For Planning A Trip To Assam
Is Shillong safe for girls?
Shillong is pretty safe. In fact, it's one of the safest places in India for solo women travelers. With friendly locals around, you don't need to worry.
Is Shillong safe for solo travelers?
Yes, Shillong is very safe for solo travelers. If you are traveling solo and wish to explore this beautiful town, go ahead!
What is famous in Assam?
Assam is famous for Assam tea and Assam Silk. One can visit many tea plantations here while holidaying.
Which is the best city in Assam?
One of the best and the most beautiful cities in Assam is Tezpur which is another famous tourist destination and visited by many.