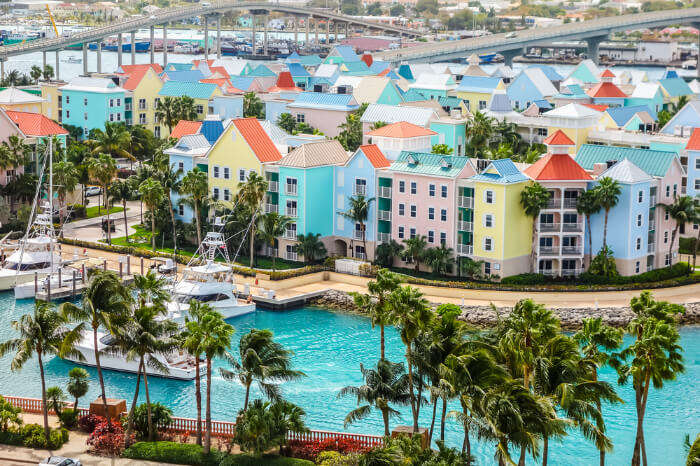 January is that time of the year which is known to bring with it, freezing temperature and cold waves. Its a month when people rush into their warm clothes and try to remain indoors near their fireplace. But there are some places that are a good holiday destination even during the month of January. Bahamas in January is a great choice escape a chilling winter, due to its tropical climate. January in fact is one of the best month to be at Bahamas.
5 Top Things To Do In Bahamas In January
The average temperature at Bahamas is around 21 degree Celsius in the month of January. Which means that the climate is favourable for a beach vacation. Though Bahamas is not just about the beaches, as there are numerous interesting things to do and places to visit here.
1. Junkanoo Days

Wondering what this time is, it is when the Bahamians step out of their homes to enjoy the most amazing days of all which includes the Caribbean beats along with people in colourful costumes on the streets that will bring a smile on anyone's face passing by and make them stop whether a localite or a traveller. This is an annual celebration that takes place on the Nassau streets, it is known for celebrating the spirit of Bahamas. Some parades take place in the morning from December 26th till January 1st. So, if you are looking for something grand to enjoy and become a part of, then this is exactly the right celebration which you should see and become a part of it to get a real insight into what the Bahamas is all about.
Must Read: Swimming With Pigs In Bahamas: Know All About This Fascinating Experience
2. Marathon Bahamas

A chance to run amidst the beautiful scenery that surrounds the place that will freshen up your spirit and boost up your inner strength like never before. Whether you are willing to participate in the 5K, relay, half marathon, or full marathon, this is a place to be. This event takes place in the Nassau Paradise Island, whether you are an experienced runner or not, all you need to do is participate in this awesome event and earn a chance to win the medals that you have been waiting for. It takes place on 13th and 14th of January every year during the winter season.
3. Beaching

The Bahamas is a place that is full of plenty of beaches that provides a pleasant chance to have fun with your family and friends and spend some quality time far from the hustle and bustle of towns. It provides you the much-required time that you have been looking forward to connecting with your inner self again. So, say goodbye to winter blues this season and get ready to unfold the healthy and beautiful way of spending this time. Gift yourself some great memories to rely on and make every moment count.
Suggested Read: Bahamas In Winter: 10 Things To Do To Witness The Ultimate Magic Of Bahamas
4. Golfing

If you are planning to pack away all the games with a heavy heart in this cold season, then the happy news is that you don't need to do this at all. Wondering why? The Bahamas provides with two big awesome Golf Courses where you can play your heart out as much as you want without getting worried about anything else. This is not all; you also have tennis courts in a large number where you can give your best shots amidst the pleasant sunshine. Whether you are a runner or love any other sport, there are a number of opportunities for you to indulge in and keep that sporty side of yours alive in this winter season.
5. Swimming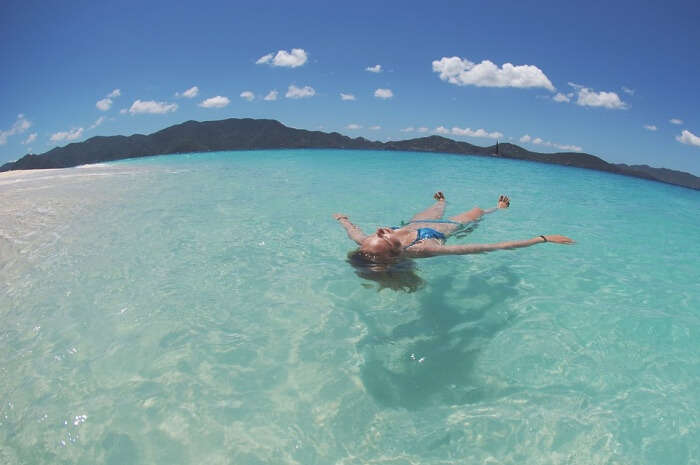 A number of beaches out there which are full of clear water are the perfect places in which you may go for a dip or do swimming for which you have been unable to take out time till now. It will take away all your stress and will wipe away all your doubts related to swimming in the winter season. So, the next time in winters when you feel like swimming beneath the open skies, Bahamas is the place where you should go right away.
Suggested Read: Top 10 Casinos In Bahamas Worth Visiting On Your Fun Night Out
---
Planning your holiday but confused about where to go? These travel stories help you find your best trip ever!
Real travel stories. Real stays. Handy tips to help you make the right choice.
---
7 Top Places To Visit In Bahamas In January
1. Grand Bahamas

If you are looking for some packaged tour, this place situated in the northernmost region is the right one for you. Here you can book for the cruise experience, shop till you drop, go to the most exquisite dining places, or simply opt for sight-seeing. This is the place where you will get a chance to purchase souvenirs for your friends and family. This place is known for the world famous longest underwater cave systems. If you are a nature lover and like exploring across the world and exotic places, then this is the place that you shouldn't miss. You may also visit the three national parks that this place has where you can treat your eyes with some different species of birds which belong here.
2. Nassau

If you are a fan of the cruise and are looking forward to numerous chances for the same, Nassau is your place. It is one of the most famous cruise ship ports that you will see in this area. There are a number of tourists that visit here every year. You can go around and have a look at the amazing museums, ancestral buildings, or can choose to bask on the sands of Cable Beach. You may opt for a catamaran ride and enjoy sailing on the waters. If you are an animal lover, then you may go for a day's trip to the Blue Lagoon Island and cavort with the dolphins. You may also visit the conservation centre where you will get a chance to see the endangered and the threatened species.
Suggested Read: 5 Best Indian Restaurants In Bahamas Where You Can Enjoy Homelike Lip-Smacking Food
3. Harbour Island

This place houses the first Bahamian parliament and is famous for the pink sand beaches that it offers everyone. The chic islands or the Briland here is famous for being a place of refuge for the rich and famous ones. This place will make you feel as if you have travelled back in time because of the line of cottages that you get to see here which are pastel coloured. Here, you get involved in activities such as fishing, diving, basking on the beautiful beaches, and snorkelling.
4. Exuma Cays Land and Sea Park

On the eastern side of Bahamas lies the Exuma Cays Land and the Sea Park. This is an area where the marine life is protected and is one of a kind. This place is also famous for providing some of the most special and breath-taking scenes in the Bahamas. The water is crystal clear with white sands all around on which you may walk and make yourself stress-free. It is a commonplace amongst the divers who often visit it on purpose to enjoy the clear blue waters and see the marine life. This place doesn't allow fishing in its area either shelling.
Suggested Read: 10 Best Airports In The Bahamas For The Most Comfortable Trip Ever!
5. Andros Island

Andros is the largest land on the Bahamas and is known for having the third largest barrier reef in the whole world. It is also home to some underwater caves and freshwater blue holes. It is yet another most popular place for divers and provides the most panoramic underwater views that one can imagine. This island provides chances for fishing and boating in its channels that are created by the wetlands present here. Fishing is one thing but flies fishing is something really that a fishing enthusiast would love to which is very much possible here. This place also has five national parks that have a number of birds residing there in different areas such as in forest, mangrove swamps, mud flats, etc.
6. Treasure Cay

Treasure Cay beach is one of the most voted top beautiful beaches in the world. This is basically a spectacular expansion of soft sands and aquatic water that attracts some visitors each year. You will find this beach in the upscale community of resorts belonging to the Treasure Cay, which is famous for holding the fishing tournaments in the Bahamas. So, if you are not only fond of fishing but are also ready to fight in a tournament, then this is the place which you should definitely visit.
7. Long Island

Long Island is said to be one of the very beautiful islands that you will get to see here in the Bahamas. Situated in the southern half part of the archipelago, they are 130 km. Long and around 7 km. Wide. This island is a mixture of beaches on one side and rocky cliffs on the other side. This place is great for fishing, boating, diving, and some white sand beaches where you can spend time with your family.
Further Read: A Traveler's Guide To Play, Run And Relax Amidst The Beaches Of Bahamas With Kids!
If you thought that winters are only for indoor staying, then you should definitely plan a trip to Bahamas, and you will know what you need to do in your winter vacations from the very next time with your family and friends.
---
Looking To Book A Holiday Package?
Book memorable holidays on TravelTriangle with 650+ verified travel agents for 65+ domestic and international destinations.
---