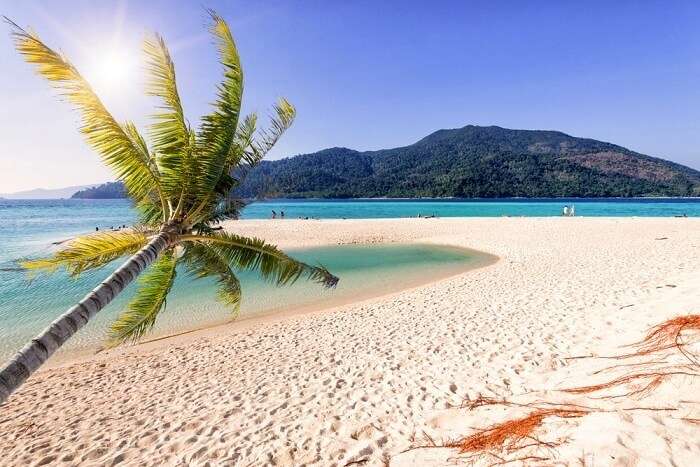 Koh Lipe, the enchanting tropical paradise in the Andaman Sea off the coast of Thailand is endowed with dense jungles, palm-lined sandy white beaches and crystal clear azure waters. Just an hour's boat ride away from both Thailand and Malaysia, it's popular amongst tourists from both countries seeking a rejuvenating getaway. Being part of the Tarutao National Marine Park, the island boasts of coral-rich waters just perfect for a great snorkelling and diving experience. Beaches in Koh Lipe offer the perfect opportunity to unwind at the many sea-side huts/resorts, discover the rich marine life or simply witness a breathtaking sunrise and sunset. granada vs real madrid Here are some of the most mesmerizing Koh Lipe beaches in Thailand worth a visit when you're there next.
5 Koh Lipe Beaches Where You Can Chill For Hours!
Of all the places to visit in Koh Lipe, these five beaches are the best places to head to if you're looking for relaxing spots in Thailand. Take a look!
Pattaya Beach
Sunrise Beach
Sunset Beach
Sanom Beach
Billa Beach
1. Pattaya Beach
Must Read: 15 Best Beaches In Thailand You Need To Visit Right Now
Clearly stealing the title for the best beach in Koh Lipe, this beautiful strip of white sand is also the most happening place on the island with its restaurants and exciting nightlife. Pattaya beach in Koh Lipe is the first place you'll lay your eyes on as you disembark from your ferry to explore this gorgeous island. It can get quite busy in the peak season yet if you walk till the end you can find a quiet spot to relax or a take a dip; kayaking and beach volley ball are other fun options. The area around the jetty has excellent snorkelling sites with rich corals teeming with colourful fishes.
2. Sunrise Beach
Early risers must head to this stunning beach with their snorkel gear to witness the best sunrise on the island and spend a rewarding day unravelling the underwater mysteries. Located on the eastern side of the island, sunrise beach in Koh Lipe is very close to the town of the sea gypsies. The amazing marine life and schools of fishes just off the shore will take your breath away as you glide along the turquoise waters with your snorkelling gear strapped on. Less crowded than Pattaya beach, this lovely slice of paradise is one of the best beaches in Koh Lipe, with its laidback Bohemian vibes. البث المباشر لقناة بي اوت كيو
3. Sunset Beach
Suggested Read: Enjoy Trekking In Thailand At Its Best With This All-In-One Guide!
Called Hat Pramong by the locals, sunset beach in Koh Lipe is your best bet to unwind, unplug and recharge mind, body and soul. This small charming beach located on a secluded lagoon is just ideal for soaking in the beautiful vistas, relaxing on the soft powdery sand and swimming in the bay. Nothing matches the experience of witnessing the spectacular play of sunset colours on the horizon and catching the reflection of setting sun in the sea water. With a few restaurants serving food & drinks and kayaks available on rent, this Koh Lipe beach offers the perfect recipe for a day by the sea. العب اون لاين روليت
4. Sanom Beach
This hidden gem on the Koh Lipe beach map is just a short walk away from the bustling Pattaya beach, easily accessible through a timber boardwalk. With just tranquillity as your constant companion, this mesmerising beach will enchant you with its myriad shades of blue water. You can simply unwind at the small and pretty beach with shady trees around or dive into the waters for a rendezvous with stunning marine wonders. The diving opportunities here are believed to be world-class and must not be missed out on.
5. Billa Beach
Suggested Read: 10 Best Thailand Island Resorts That Look Like A Dreamy Paradise
Located between Sunset and Pattaya beaches in Koh Lipe, this small rocky beach with a perfect patch of white sand is a haven of quietude. Despite its small size it offers wonderful snorkelling and kayaking opportunities for those looking at some adventure and activity. The lazy bums can simply spread their beach towels and sunbathe in the tranquil setting of one of the most secluded spots on the island. With some charming Koh Lipe beach resorts in the vicinity and cosy restaurants nearby, you can spend a lovely languid day here.
If you're looking for some more spots to witness the magic of this beautiful island, Karma Beach will take you by surprise. So now that there are enough places for you to chill and unwind, don't think and plan your Thailand trip with TravelTriangle right away for an incredible experience !
Further Read: Paragliding In Thailand: 6 Spots For The Adventurer In You
Comments
comments