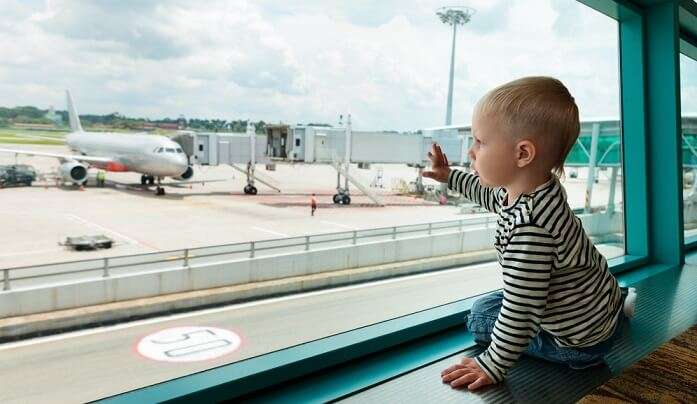 Travelling with kids is one of the most rewarding experiences that will help you break away from your usual routine, discover a new destination and bond with your loved ones. To inspire your next getaway, read below our best international places to travel with toddlers in 2022.
Some of the best countries to travel with kids in 2022 are Vietnam, France, Costa Rica, the United Kingdom, Canada, Mexico, Spain along with a myriad of interesting options. With a plethora of luxury hotels such as InterContinental Danang Sun Peninsula Resort in Vietnam to Sheraton Gateway hotel in Canada, you can be assured of a safe and comfortable stay abroad while planning a family vacation with toddlers.
Having said that, internationally there are diverse attractions for the toddlers ranging from Disneyland in France, Point Pelle National Park in Canada and not to forget St. James Park in the United Kingdom that the kids will enjoy. Let's explore some of the amusing best international places to travel with toddlers which they will love for sure.
7 Best International Places to Travel with Toddlers
As there is a known fact that spectating the world through the eyes of toddlers is all the more exciting, adding the curated list of the 7 best international places to travel with toddlers to your bucket list will sort everything you are looking for.
1. Vietnam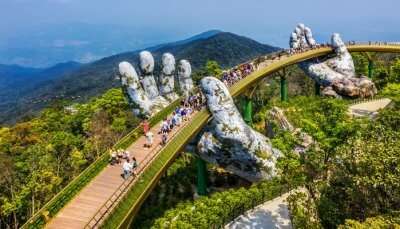 Situated on the Indochinese peninsula, Vietnam is a great country to travel with toddlers who love to explore history, engage in adventure activities amidst nature. The Mekong Delta is a kid-friendly place where they can indulge in canoe rides, explore small Vietnamese villages, gain knowledge about the wars in Vietnam and play at the beaches. Cu Chi Tunnels is another place that the children will love to visit as they will get the opportunity to crawl in the tunnels just as the soldiers did in the Vietnamese war. Hoi An will let you enjoy banana boat rides, kayaking, and gazing at the wide stretched bright pink bougainvillaea flowers.
Major Attractions: Cu Chi tunnel, Temple of Literature
52 Stunning Places To Visit In Vietnam For A Natural And Historic Retreat
2. France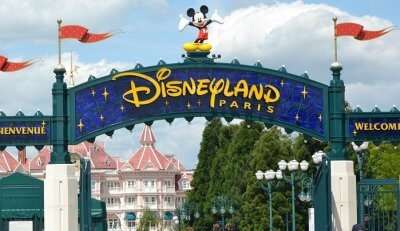 Disneyland Paris in France is among the best international places to travel with toddlers owing to the magical effect it has on children. Being an entertainment resort, Disneyland Paris is located 32 kilometres from the heart of the city. Some of the best toddler rides in Disneyland are the railroad, the flying elephant, the circus train, and the carousel. Fantasyland is among the best theme parks at Disneyland Paris which is known for its vibrant colours.
Major Attractions: Walt Disney Studios Park, Toy Story Playland
12 Museums In France Where You Get To Be A Part Of Its Glorious History
3. Costa Rica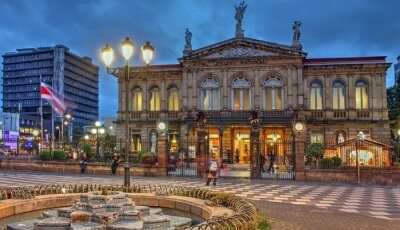 Your little one is going to love visiting Costa Rica, it is one of the toddler-friendly destinations located in Central America. The beaches, national parks, and adventurous activities such as mountain biking, ATV's or horseback rides are some of the reasons why Costa Rica is chosen by many families for an international trip. Famous landmarks such as La Fortuna Waterfall and Arenal Volcano will indeed be amusing for the kids. Ponderosa Adventure Park is a gem for kids who love to watch animals while Parque Marino Del Pacifico is a great choice for children who love to watch the marine life.
Major Attractions: Arenal Volcano, Parque Nacional Manuel Antonio
8 Best Indian Restaurants In Costa Rica That'll Satisfy All Types Of Cravings!
4. The United Kingdom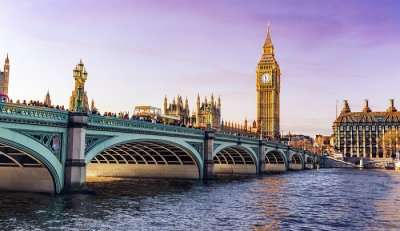 The United Kingdom is the blend of four nations including England, Scotland, Wales, and Northern Ireland. The United Kingdom is indeed the best vacation destination, toddlers would enjoy many of the tourist spots such as Edinburg Castle, National History Museum, Hyde Park to name a few. The ride through the Millennium wheel also known as the London Eye, located on the South Bank of the River Thames will eventually give a 360-degree view of the London city. Families must witness the Alton Towers, a massive theme park with various rides and roller coasters that suit all ages.
Major Attractions: The British Museum, Tower of London, Natural History Museum
10 Top Things To Do In United Kingdom For A Fun-Filled Holiday Experience
5. Canada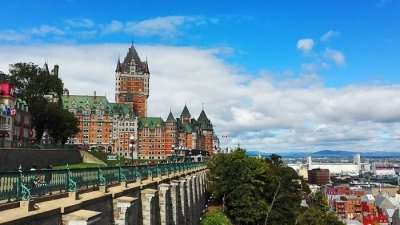 Being home to 17 UNESCO world heritage sites, Canada is amongst the best international places to travel with toddlers. Kids will love to explore the national parks and gain knowledge about Canadian wildlife. Don't be surprised to know that there are 48 national parks and national reserves in Canada. Wood Buffalo National Park in Alberta is the largest park in Canada which you must not miss out on.
Major Attractions: CN Tower, Moraine Lake
9 Best Beaches Near Toronto For A Unique Beach Experience In Canada
6. Mexico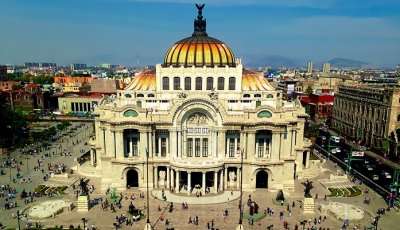 Located on the Ring of Fire, Mexico is an ideal destination for a family vacation with toddlers. Children will love visiting Chichen Itza constructed by the Maya people that is a famous World Heritage site. Acapulco is the first choice for families owing to its magnificent sports park that is beholding for the kids. Some of the things to do when in Acapulco are exploring the fort of San Diego, Acapulco historical museum and Mural Diego Rivera which are famous for their unique architecture.
Major Attractions: Chichen Itza, Tulum Archaeological Zone
9 Epic Lakes In Mexico That Will Take Your Breath Away!
7. Spain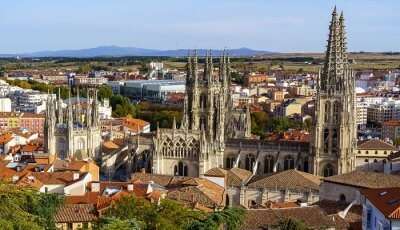 One of the best destinations for a family vacation with toddlers in Europe is Spain. Park Guel is amongst the top tourist spots for families who love to witness the sculptures and the unique buildings. The vast 19th century El Retiro Park is no less than a masterpiece that is popular owing to its fountains. The Ciutadella Park, located in Barcelona is for animal lovers and the highlight of the park is the zoo where the kids can spot the wildlife.
Major Attractions: La Sagrada Familia, Park Guell
Spain In September: 5 Amazing Festivals To Attend On Your Vacation
With a plethora of the best international places to visit with toddlers, the families will surely enjoy the perks of planning a vacation with their kids. Create your to-do list and plan an international trip with your toddler. If you cannot make up your mind, check out our curated list of international destinations and enjoy an idyllic vacation in some of the finest places across the world.
For our editorial codes of conduct and copyright disclaimer, please click here.
Frequently Asked Questions About Best International Places To Travel With Toddlers
Will it be safe to plan an international vacation with toddlers amidst the COVID situation?
Family trips are indeed the best one and the presence of kids adds more fun to the vacation. Yet, amidst the COVID situation parents must be careful enough to protect their kids from catching the deadly virus by taking all the necessary precautions and safety measures that are ideal for kids. If you are carrying your kids
Which is the best international place for vacation with toddlers?
Some of the beautiful places that you can visit with your toddlers are Fuerteventura in Spain, La Palma in Spain, Freiburg in Germany, Lake Garda in Italy and many more. These places will surely surprise and mesmerise you and your kids for sure thereby creating beautiful memories to cherish for a lifetime.
Name one of the best countries to travel to with kids?
Germany is indeed one of the best countries to travel with kids. Some of the best cities which you can add to your itinerary while travelling with kids are Cologne, Nuremberg, Hamburg, Berlin, Heidelberg, Stuttgart and Dusseldorf will surely make their trip indeed an amazing one.
How do I travel internationally with my toddler?
Pack all the essential things which might be required while travelling with your toddler. You must even consult with your concerned paediatrician whether it will be safe for your kid or not to travel and what all precautions would you need to take care of to ensure the safety of your kid.
Which is the best time to travel with kids?
When the kids are not mobile, that is between three to nine months is the best time to travel with kids. As the child becomes to crawl and become mobile it will then be challenging for you to take care of your toddler.
Where do toddlers sleep while travelling?
Nowadays, there are foldable or inflatable beds that are comfortable for toddlers for travelling purposes. The foldable beds are generally perfect for the kids which are essentially designed for travel as they are easy to pop out as and when the kid is about to sleep.
Why is it good to travel with kids?
Along with the fun, there is an opportunity for the kids to learn and grow which is a good reason to travel with kids. Travelling to different places can open new avenues for the kids in terms of food, culture and they will gain knowledgeable experiences.
Can toddlers go camping?
It entirely depends on an individual. Some families have a great experience and some find it impossible to do camping with kids. Therefore, camping or glamping must be planned considering the needs and requirements of the kids.
How do I keep my toddler busy while travelling?
Toddlers can enjoy while peeping outside or telling stories can help them keep busy. Kids can even be made to listen to the audiobooks of their favourite cartoons or you can even enjoy snacking as an activity that would be engaging as well.
People Also Read:
Places To Visit In Bali With Kids Places To Visit In Melaka With Kids Places To Visit In Shah Alam With Kids