Nestled between the snow-capped mountains of the Western Ghats, the arid plains of Tamil Nadu, and the scenic coastlines of Kerala lies South India, an ultimate outdoorsy destination that promises a mesmerizing experience, whether you're travelling solo for the first time or a pro. If you are looking for the best places for solo trip in South India, look no further than this guide.
Adventure seekers can indulge in a variety of activities, from hiking and trekking to surfing and parasailing, and marvel at the scenic beauty of hill stations, waterfalls, and exotic wildlife in its many national parks. South India attracts travellers from across the world, who are drawn to its rich cultural heritage, stunning architecture, and vibrant cuisine. With bustling towns like Coorg, Munnar, and Ooty, South India offers a plethora of affordable accommodation options, from cozy homestays to luxurious resorts—making it an ideal destination for solo travellers.
Best Places For Solo Trip In South India
From coastal towns to tea plantations, read on to learn about the best places for solo trip in South India in 2023.
1. Alleppey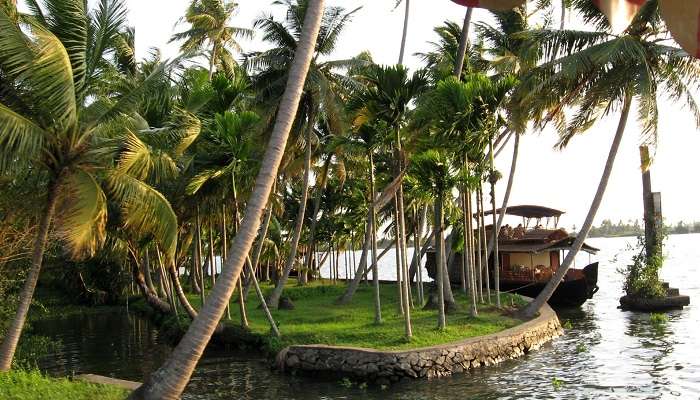 Alleppey, also known as Alappuzha, is a captivating city perched on the tranquil Laccadive Sea in Kerala, India. Dating back to ancient times, Alleppey is steeped in history, boasting a well-planned layout that sets it apart from other towns in the region. However, it is the city's breathtaking backwater canals, idyllic beaches, lush paddy fields, and pristine lagoons that have put Alleppey on the tourism map. One of the most iconic experiences of Alleppey is cruising through the serene backwaters on a traditional houseboat, an adventure that has become a bucket-list item for many explorers.
57 Best Places To Visit In Kerala For A Vacation To Remember In 2023
2. Varkala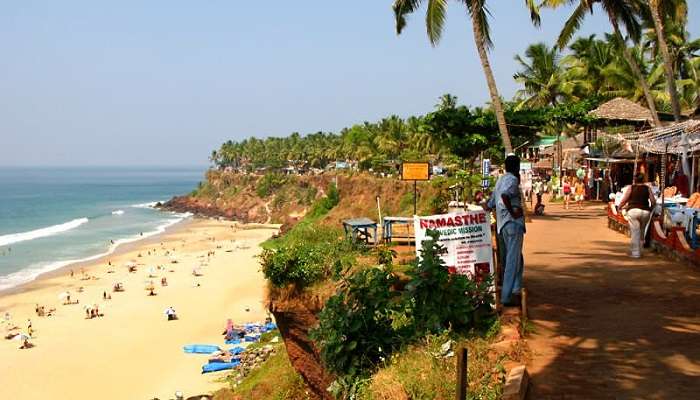 Perched along the sun-kissed southern coastline of Kerala, India, lies the enchanting town of Varkala. A must-visit destination for anyone exploring this region, Varkala is a treasure trove of cultural, historical and natural wonders. The town boasts an array of fascinating forts and ancient buildings, including a charming lighthouse that affords stunning views of the surrounding landscapes. With so much to see and do, Varkala offers endless opportunities for adventure and exploration.
3. Kodaikanal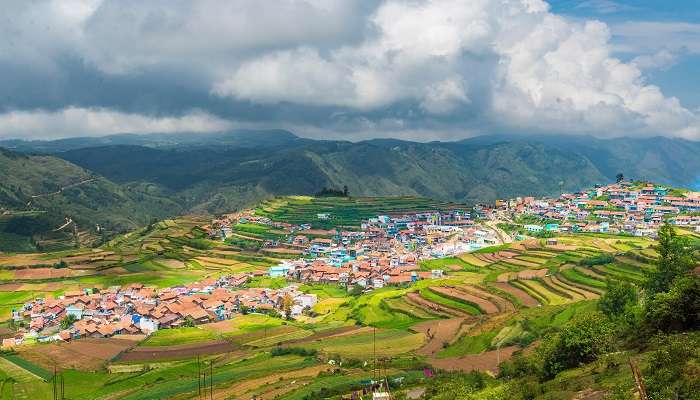 Nestled high in the hills at an elevation of 2,000 meters above sea level, the enchanting town of Kodaikanal beckons to travellers seeking respite from the hustle and bustle of their daily lives.
A sojourn in Kodaikanal presents an array of mesmerizing experiences, including verdant valleys, captivating lakes and waterfalls, enigmatic temples, and a myriad of thrilling adventure activities.
35 Charming Places To Visit In Alleppey, Kerala For A Perfect Vacay In 2023
4. Munnar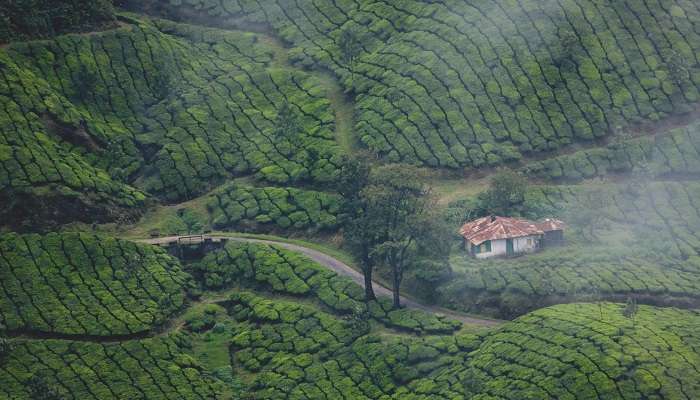 In the verdant hills of Kerala, Munnar tourism beckons with its enchanting meadows, awash with the sweet fragrance of tea and cardamom plantations. The balmy climate, tinged with a refreshing coolness, makes it a haven for travellers seeking a respite from the scorching heat. If you are exploring solo, you can head straight for a leisurely stroll around the major landmarks, then rest up at a creative treehouse stay and dive into a night of camping to get the best experience.
5. Hampi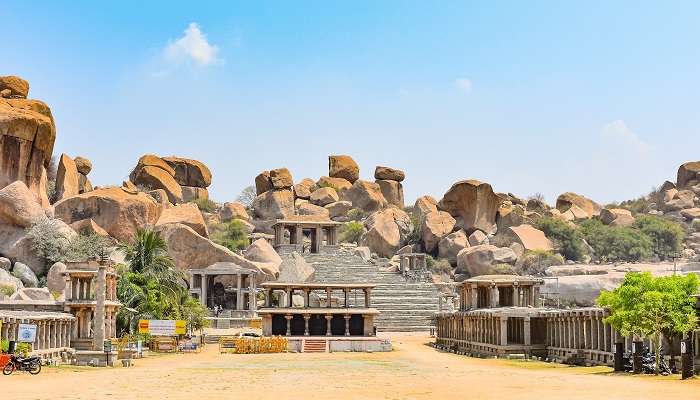 Welcome to the captivating UNESCO World Heritage Site of Hampi, situated on the banks of the Tungabhadra River in Karnataka, India. This historic site, near the charming town of Hospet, is a treasure trove of remarkable temples, palaces, market streets, and aquatic structures, all steeped in ancient history. A beacon among solo travel destinations in South India, it is a timeless place that will forever hold place in the best places for solo trip in South India.
An Ideal Post-Covid Travel Guide To Kerala: Sojourning The Land Of Backwaters Again
6. Gokarna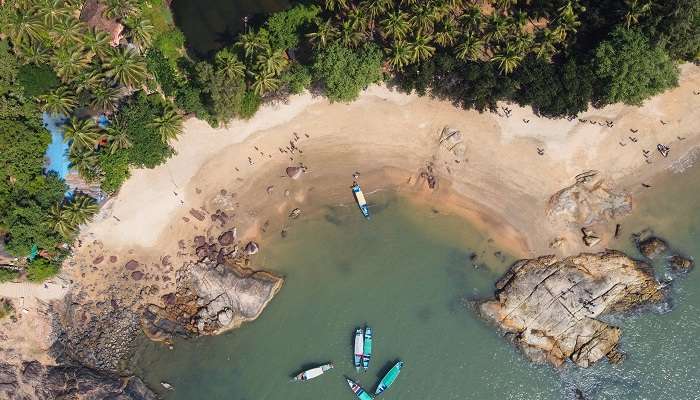 If you're looking to soak up some of India's ancient mythology and cultural heritage, look no further than the picturesque coastal town of Gokarna. Located in the Karnataka state and nestled along the stunning Arabian Sea, this charming town has a fascinating history that dates back centuries. It is also one of the best places for solo trip in Karnataka.
7. Cochin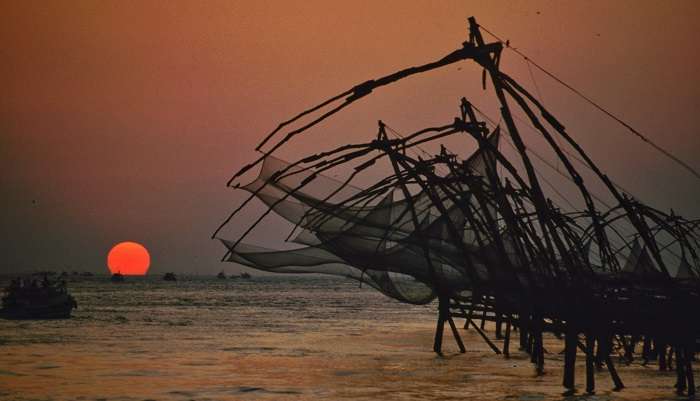 Popularly known as the industrial and commercial capital of India, Cochin is a popular gateway to the stunning state of Kerala. For travellers seeking a rich cultural and historical experience, Kochi tourism offers a chance to explore the vibrant port city, which is recognized as one of the top five tourist destinations in India by the World Travel and Tourism Council, making this place perfect for solo trips in South India.
8 Cherai Resorts For A Comfortable And Fulfilling Vacation In Kerala
8. Puducherry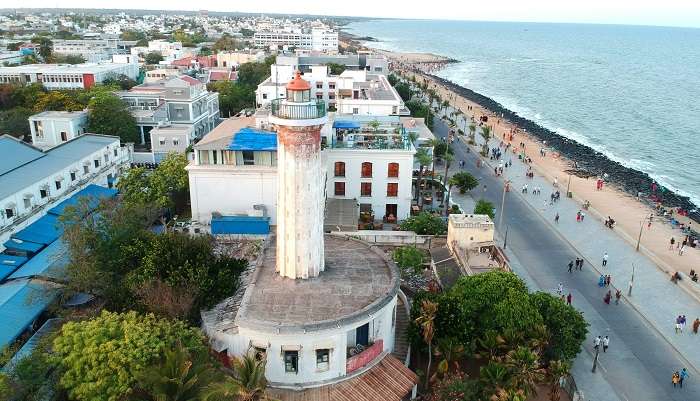 A former French colony that offers travellers an enchanting blend of Indian and European culture, Puducherry is situated along the stunning southern coast of India within the state of Tamil Nadu, this picturesque city boasts a unique history and natural beauty that draws visitors from around the world. A Pondicherry solo trip is a must-have on your bucket list.
9. Coorg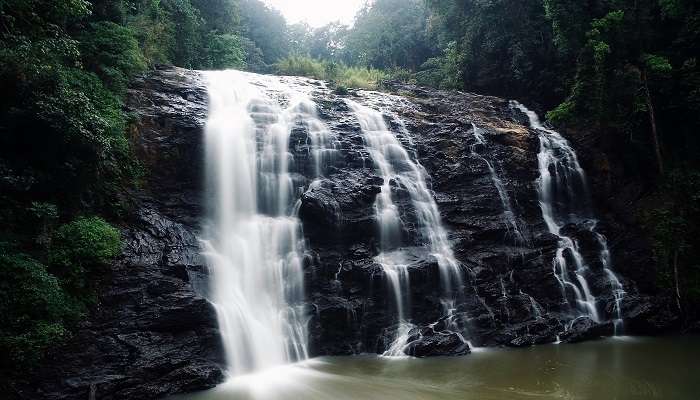 A stunning holiday destination in the beautiful state of Karnataka, also known as Coorg is one of the best places for solo trip in South India. With its breathtaking landscapes, misty hills, and vast coffee plantations, this charming town has become a popular spot for travellers seeking a peaceful escape and discovering new customs in the southern part of the country.
Winter In Kerala: 11 Best Places To Visit For A Blissful Vacation In 2023!
10. Vagamon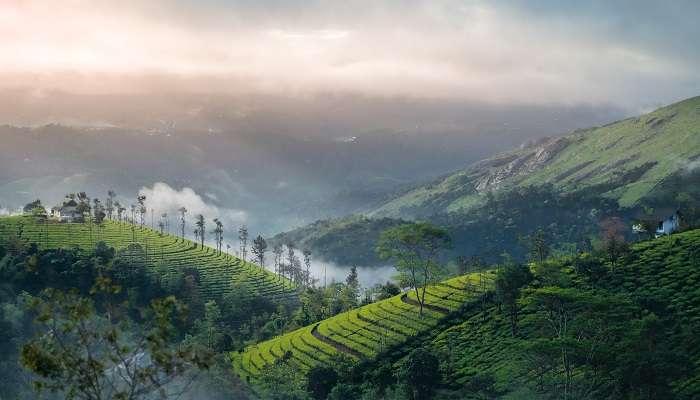 This beautiful hill station is protected by three entrancing slopes—Thangal, Murugan, and Krisumala and is situated on the edge of the Western Ghats. Specked with evergreen and ceaseless pine woods, magnificent cascades, and other characteristic wonders, a visit to Vagamon is an absolute necessity while on a Kerala trip.
From glistening waterfalls to the raw sense of being in nature and learning about yourself with our best places for solo trip in South India guide, gear up for an unforgettable adventure in 2023. Learn about our South India tour packages to know more.
Cover Image Credit: Sricharan for Unsplash
For our editorial codes of conduct and copyright disclaimer, please click here.
Frequently Asked Questions About Best Places for Solo Trip in South India
Is it safe to travel alone in South India?
South India is generally a safe place to travel alone, but it's always a good idea to take precautions. It's also a good idea to let someone know where you are and where you're going, especially if you're heading out to a remote location.
What are the must-see places for solo travellers in South India?
Some of the must-see places for solo travellers in South India include the beaches in Goa, the backwaters in Kerala, the hill stations in Tamil Nadu, the ancient ruins in Hampi, and the tea plantations in Munnar.
What is the best time of year to travel to South India?
The best time to travel to South India depends on what you want to do and see. The winter months from November to February are generally the most pleasant, with cooler temperatures and less humidity. The summer months from March to May can be hot and humid, but it's also a good time to visit the beaches.
What are some tips for budget solo travel in South India?
Some tips for budget solo travel in South India include staying in budget hotels or hostels, eating at local eateries or street food stalls, using public transportation, and negotiating prices for taxis and souvenirs.
What are some cultural norms to be aware of when travelling solo in South India?
When travelling solo in South India, it's important to be aware of cultural norms and customs. Dress modestly, especially when visiting religious sites or rural areas. Remove your shoes before entering a temple or someone's home.
People Also Read:
Solo Travel In Singapore Solo Travel In Japan Solo Travel In India