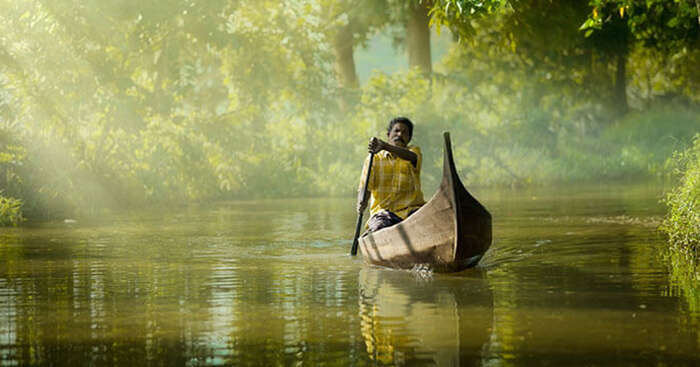 Alleppey, or Alappuzha, is often referred to as the Venice of the East by travelers, and rightly so. The experiences it offers to travelers leave them with a yearning to visit Alleppey, a splendid nature's paradise, again and again. We're listing down the top places to visit in Alleppey, so that your escapade is nothing less than magnificent. Read on to know about these amazing places to visit in Alleppey Kerala.
Places To Visit In Alleppey
These amazing places to visit in Alleppey will take you on a ride of a lifetime. With a number of attractions enfolded in its old school aura, you can completely enjoy yourself at these places:
Beaches In Alleppey
Alleppey has some of the most beautiful beaches in the country. And the best part is that they're still in their untouched, pristine form as they do not encounter many visitors.
1. Alappuzha Beach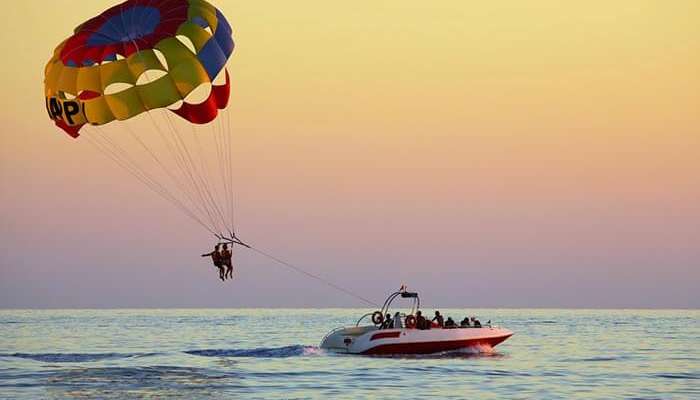 Image Source
With dense palm groves, a beautiful park nearby, an ancient lighthouse, pristine sceneries, & a charming blend of the sea, canals, lagoons, and freshwater rivers all under one roof, the Alappuzha Beach is among the top places to visit in Alleppey. The picturesque beach provides a perfect location for many of the movies shot here time and again. The beach is a paradise for people seeking relaxation as well as for those willing to indulge in adventure activities like parasailing, beach volleyball, & surfing.
Location: Alappuzha
Places to visit nearby: Alleppey Lighthouse, Amaze World
Must Read: 10 Plus One Things To Do In Alleppey
---
Kerala Holiday Packages On TravelTriangle
A holiday in Kerala will fill you with memories. Witness pristine backwaters with comfortable houseboats, lush green hill stations, waterfalls, and plantations of tea and spice. Indulge in an ayurvedic massage or taste exotic cuisines. Book a Kerela holiday on TravelTriangle. Best prices guaranteed.
---
2. Marari Beach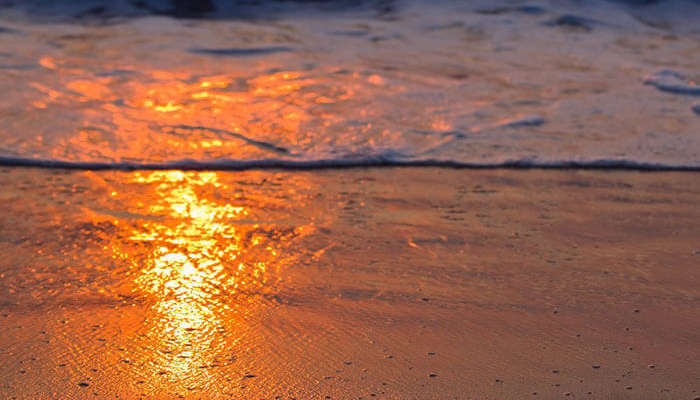 Image Source
Located a mere 11 kms away from Alleppey in the quaint town of Mararikulam, the Marari Beach is the perfect spot for a relaxing, family trip or a romantic stroll with your lover. The sea water is clean and ideal for swimming. A number of lavish yet budgeted holiday resorts and homestay accommodation options present in the area make this beach one of the best tourist places in Alleppey.
Tip: Take a stroll down the beach with your beloved under the setting sun and witness its breathtaking beauty that Marari Beach is known for.
Location: Beach Road, Mararikulam 688006, India
Places to visit nearby: Punnamada Lake, Alleppey Beach
3. Andhakaranazhi Beach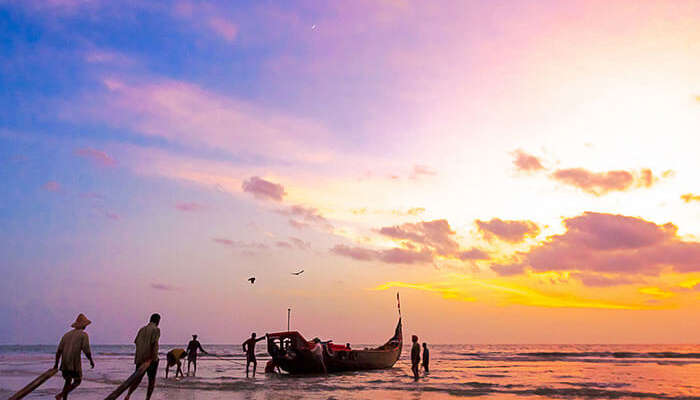 Image Source
Famous as the 'Lagoon of Darkness' among tourists and an absolute delight among hard core nature photographers, Andhakaranazhi is a gorgeous beach located 31 kms from Alleppey on the Kochi-Alleppey route and is one of the most beautiful places to visit near Alleppey. Housing the super pretty Manakkodam lighthouse, the beach is where the backwaters and the Arabian Sea merge and the phenomenon is a sight in itself, especially at the time of sunset and sunrise.
Location: Alappuzha-Arthunkal-Chellanam-Thoppumpady Rd, Alappuzha, India
Places to visit nearby: Vasco da Gama Square, Thaikal Beach
Suggested Read: 6 Days In Kerala & Rakesh Was Head Over Heels In Love With God's Own Country
Temples And Churches In Alleppey
Almost all temples and shrines in Southern India are loaded with a USP of stunning architecture and mesmerizing vistas. Those at Alleppey are no different.
4. Ambalappuzha Sri Krishna Temple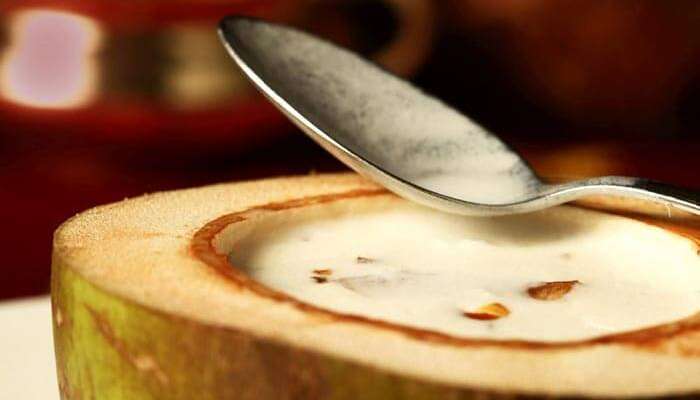 Image Source
Believed to have been built in 790 AD, the Krishna Temple in Alappuzha is a Hindu temple famous for the 'palpayasam', a delicious sweet pudding made of rice and milk offered to the deities as well as the visitors there. Famous among visitors as the 'Dwaraka of the South', this temple is among the highly recommended places to see in Alleppey.
Location: SH 12, Ambalapuzha, Kerala 688561
Places to visit nearby: Alleppey Beach, Punnamada Lake
Suggested Read: 10 Surreal Resorts In Alleppey
---
Planning your holiday in Kerala but confused about what to do? These Kerala travel stories help you find your best trip ever!
Real travel stories. Real stays. Handy tips to help you make the right choice.
---
5. St. Mary Forane Church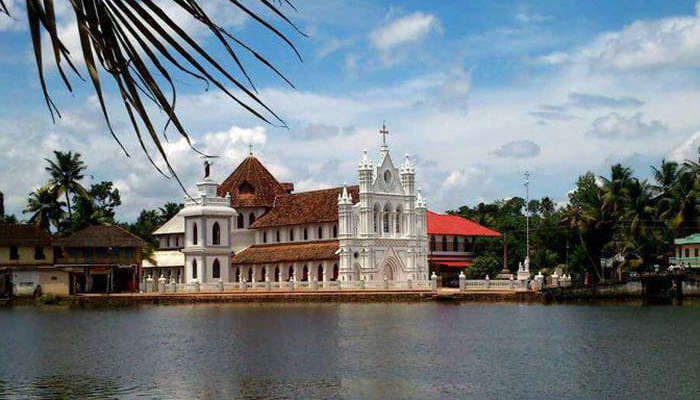 Image Source
One of the oldest and most beautiful Christian churches in the country, the St Mary Forane Church belongs to the Syro Malabar Church under the archeparchy of Changanacherry. It is one of the most beautiful places to visit in Alleppey owing to its magnificent sculpture, murals, and the stunning views of the backwaters flowing adjacent to it. Visit it on your trip to Alleppey.
Location: Alleppey
Places to visit nearby: Anchu Vilakku, Alleppey Beach
Suggested Read: 10 Best Places To Visit In Kerala
Villages In And Near Alleppey
The quaint village life of Alleppey is a must visit for all nature lovers, photographers, and people looking for total relaxation. A hub of major indigenous activities and the production of natural goods, the villages in and near Alleppey are a vital element for the surrounding urban centers. Tourists come from far and wide to get a closer look at the village life in Alleppey.
Tip: To be able to experience the tranquil villages surrounding Alleppey, take a backwater ride and get down at a hamlet on either of its shores.
6. Kuttanad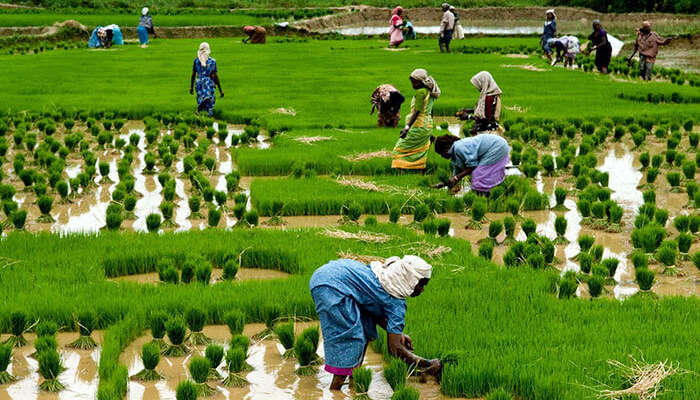 Image Source
Popularly known in the South as the Rice Bowl of Kerala, the village of Kuttanad is one of the few places in the world where farming is carried out below sea level. Its vast picturesque paddy fields, the various activities of toddy tapping, duck farming, coconut cultivation, & fishing, allure tourists from all over the world. It is considered one of the best tourist places in Alleppey because of its famous recipes for spicy curries and finger-licking delicacies.
Location: Kerala
Places to visit nearby: Thottappally Beach Alleppey, Alleppey Beach
Suggested Read: Our Incredible Family Trip To Kerala Was Blessed By Mother Nature!
7. Karumadi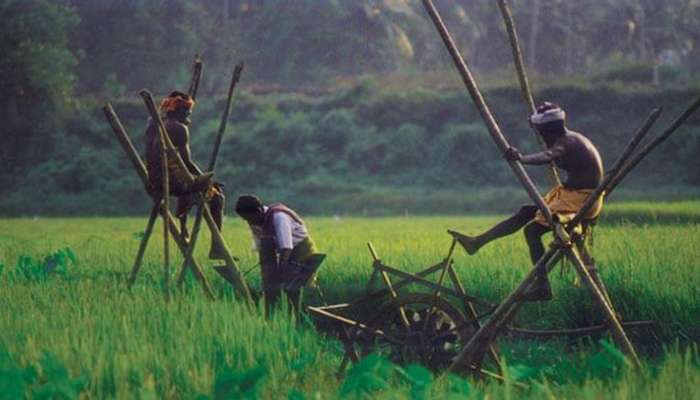 Image Source
The village is famous majorly for the Karumadi Kuttanam, a half broken black quartz statue of Buddha, a rare sight to see in Southern India. But the presence of this relic is not the only peculiar thing about the village. The villagers practice many queer and interesting traditions associated with the statue here that attract travelers, archeologists, and documentary makers every year. This serene little village surrounded by brackish water and pretty paddy fields is truly one of the best places to see in Alleppey.
Location: Kerala
Places to visit nearby: Anchu Vilakku, Alleppey Beach
Suggested Read: Nehru Trophy Snake Boat Race 2019: The Perfect Excuse To Escape To Alleppey Now
Other Attractions In Alleppey
Alleppey isn't just about backwaters and beaches. It is has a few more gems that attract tourists and leave them spellbound.
8. Alleppey Lighthouse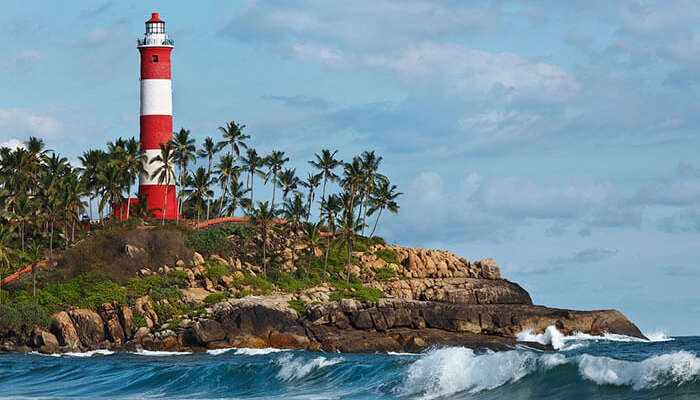 Image Source
The Alappuzha Lighthouse, once a marker of the busiest ports and trade centres of Kerala, is now an important historical monument in Alleppey, and the first of its kind along the Arabian coast. One can go to the top and enjoy the awesome greenscapes of the entire Alleppey town. One can also click amazing pictures with the lighthouse in the backdrop.
Location: CCSB Rd, Civil Station Ward, Alappuzha, Kerala 688012
Places to visit nearby: Alleppey Beach, Amaze World
9. Krishnapuram Palace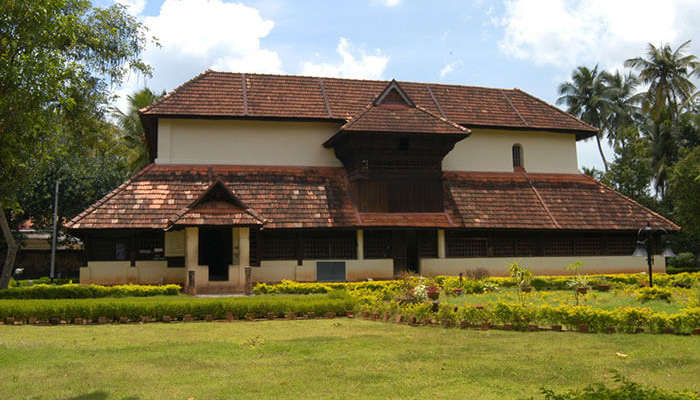 Image Source
The Krishnapuram Palace is well known for its grand Keralan architecture, gabled roof, narrow corridors and dormer windows. The palace cum museum houses the Gajendra Moksham, one of the biggest wall paintings in Kerala. This superb example of great architectural design is among the prominent places to visit in Alleppey. Do visit it on your next trip to Alleppey.
Admission fee: INR 25/- (per person)
Location: Dist, Kayamkulam, Oachira Rd, Near, Krishnapuram, Kerala 690533
Places to visit nearby: Mermaid Statue, Alleppey Beach
Suggested Read: 10 Most Charming Alleppey Honeymoon Places For A Special Romantic Escape
10. Pathiramanal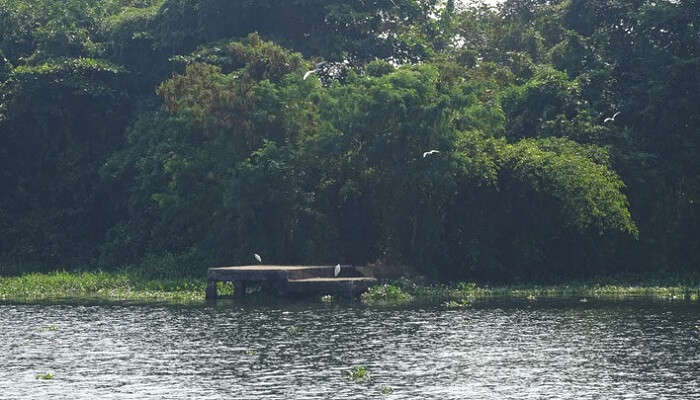 Image Source
If you are looking for places to visit in Alleppey in 2 days, then Pathiramanal Island in the backwaters of Alleppey is that place that should be on every traveler's list. The island is quite scenic and the surroundings are idyllic. The island is also a great place for those who enjoy birdwatching. There are around 90 local species of birds that can be spotted at the island and another 50 species of migratory birds. The island is 30 minutes speedboat ride away from Alleppey and one should definitely head here on their visit to Alleppey.
Location: Muhamma
Places to visit nearby: Alleppey Beach, Kumarakom Bird Sanctuary Observatory Tower
11. Vembanad Lake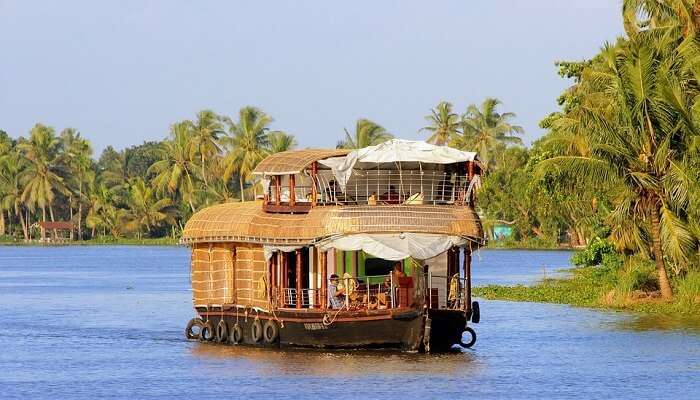 Image Source
Spanning over several districts of the state, Vembanad Lake is the second largest lake of Kerala. It is also a major site of tourist attraction in Alleppey and has a number of resorts on its banks. Lying in the heart of Kerala backwaters, the lake is famous for its scenic beauty. If one is just passing by the town and looking for places to visit in Alleppey in 1 day, then Vembanad Lake makes for an amazing spot to visit.
Location: Kerala
Places to visit nearby: Kumarakom Bird Sanctuary Observatory Tower, Alleppey Beach
Backwaters Of Alleppey
No matter how much one tries to describe it, no words can ever truly capture the true beauty of the backwaters of Alleppey. You have to see it to believe it. In addition to natural beauty, the backwaters are also one of the most awesome places to visit in Alleppey for birdwatching. There are various means to get the best experience of the backwaters of Alleppey.
12. Houseboat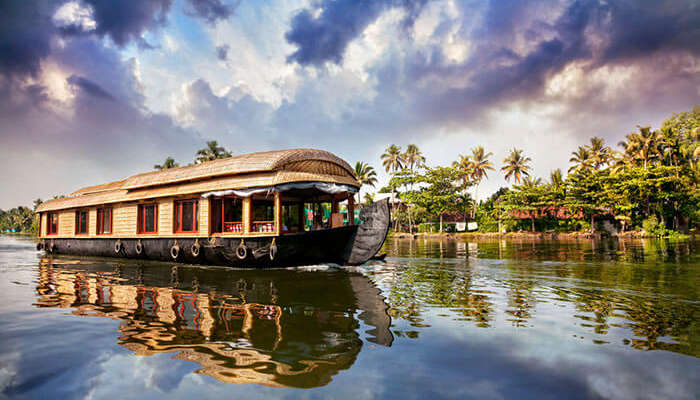 These are luxurious huts floating on water that give one all the facilities imaginable. You can book a private houseboat for an overnight stay and ride like royalty across the waters while your very own special chef pampers you with delicious varieties of authentic South Indian meals cooked on the boat itself. The houseboat is an excellent option for those wishing to spend the entire day in peace and relaxation, and witnessing the glorious night time around the backwaters, a sight too beautiful to miss.
Cost: INR 3,000-4,000/- (per person)
Tip: A great option for honeymooners and couples.
Suggested Read: Houseboats In Alleppey: Your Floating Abode In The Backwaters
13. Public Ferry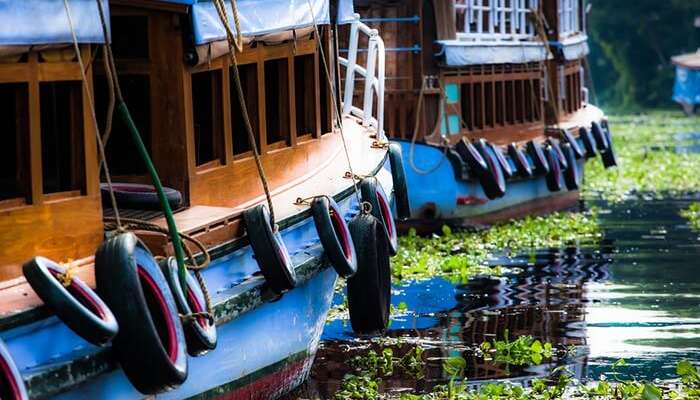 For those wanting to enjoy the backwaters on a shoestring budget and with a comparatively shorter trip, the public ferry is the best option. The ferry takes you from Alleppey to Kottayam and the entire journey takes about 2 hours and a half. Presently, the ferry would only take tourists as far as the Kanjiram Boat Jetty from where they'll be required to take a bus if they need to get to Kottayam.
Cost: INR 10/- (per person)
14. Shikara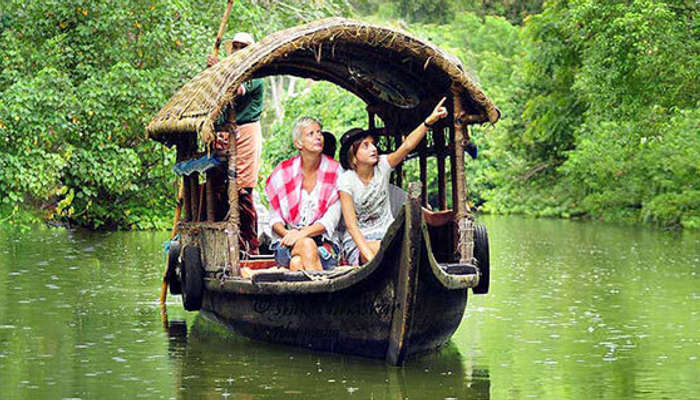 Image Source
If you thought Shikaras were only in Kashmir, then you'll be in for a surprise at Alleppey. A shikara is a rather smaller version of a houseboat, but with somewhat the same beauty and comfort. Seating up to 20 people at once, a shikara is a great option for those who wish to go for a self-guided cruise over the waterways, making a stopover at whatever places they want to. Families with kids usually opt for shikaras in Alleppey.
Tip: Hop down on one of the villages and where coir and coir articles are crafted so you may get a firsthand experience of coir making through coconut fibers.
15. Canoes & Kayaks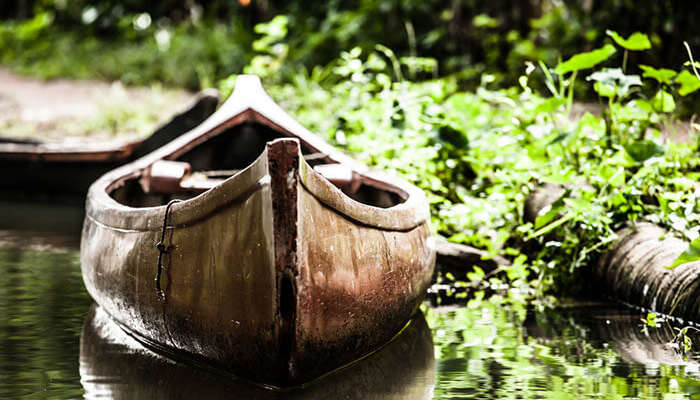 Get into a canoe and you might actually feel like you've stepped into Venice. Row over the olive coloured waters in these long boats through narrow canals and experience the true elegance of Alleppey with your lover.
Suggested Read: Head To The Backwaters Of Alleppey For A Blissful Honeymoon
How To Reach Alleppey?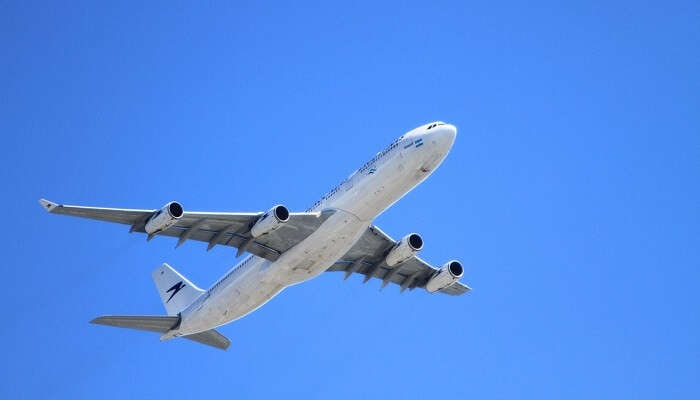 Image Source
By Air: Take a flight to Cochin International Airport, and get to Alleppey by bus or cab. Alleppey is 75 km away from the airport.
By Train: All major cities are connected to Alleppey by the Alleppey Railway Station
By Road: Alleppey is accessible by National Highway-47 if one wishes to take a road trip to Alleppey.
Where To Stay In Alleppey?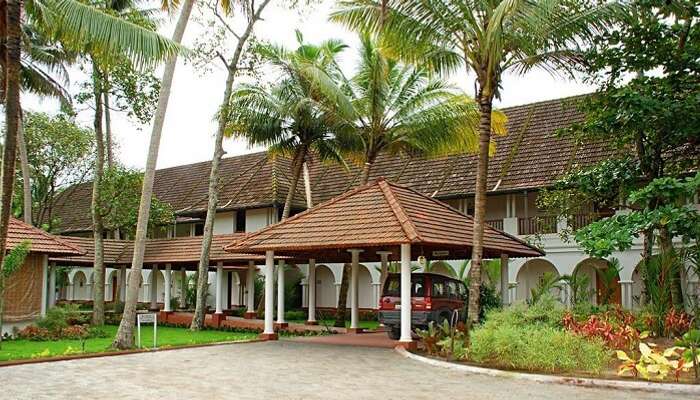 Image Source
Budget: Riverside Retreat, Lake & Paddy Home Stay, Motty's Homestay
Luxury: JCT Houseboat, Deshadan Backwater Resort, Lemon Tree Vembanad Lake Resort
Best Time To Visit Alleppey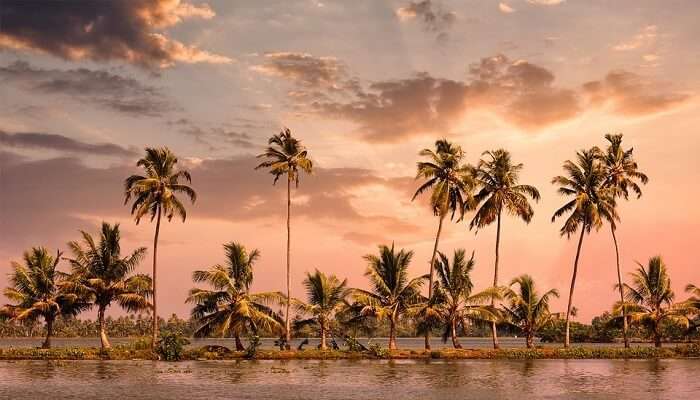 Winter Getaway: November to February
Refreshing Rains: June to September
Further Read: 14 Irresistibly Mesmerising Cities Of India: See If Yours is Listed!
The glistening, emerald green water spotted with the whites and pinks of water lilies, the coconut trees swaying in the cool, sea breeze, the green stretches of paddy fields on either sides, the flocks of ducks swimming about lazily, and the long necks of cormorants visible out of the surface of water. Make sure to experience all these awesome places on your next trip to Alleppey! Know of any more places to visit in Alleppey? Tell us in the comments below.
Frequently Asked Questions About Places To Visit In Alleppey
Q. Which is better Kumarakom or Alleppey?
A. Both Kumarakom and Alleppey are beautiful destinations, located on either side of Lake Vembanad.
Q. How can I go to Alleppey from Kumarakom?
A. Both the places are 33 km apart and one can hire a private cab.
Q. What is Alleppey famous for?
A. Alleppey is famous for its beaches and alluring backwaters.
Q. How can I get around in Alleppey?
A. One can either hire a bike on rent or use the local transport like autos to get around in Alleppey.
Q. How can I spend my day in Alleppey?
A. Alleppey is a beautiful city in Kerala where one can begin the day by taking a shikara and canoe ride in the backwaters. The ride can be of 3-5 hours and one is usually charged per hour for it. In the afternoon, after having lunch at a local restaurant, one can head to one of the beaches in Alleppey to watch the sunset.
Q. Is Alleppey and Alappuzha same?
A. Yes, Alleppey and Alappuzha are same.
Q. Is Alleppey worth visiting?
A. Alleppey is a beautiful place in Kerala. Its alluring backwaters and beautiful beaches make it one of the top honeymoon destinations in India.
Q. Which is the best time to visit Alleppey?
A. The best time to plan a trip to Alleppey is from November to March during the winter season, when the temperature isn't too high and it is pleasant to explore the place.
---
Looking To Book A Holiday Package?
Book memorable holidays on TravelTriangle with 650+ verified travel agents for 65+ domestic and international destinations.
---
People Also Read:
Places To Visit In Kerala Places To Visit In Coorg Places To Visit In South India
Comments
comments