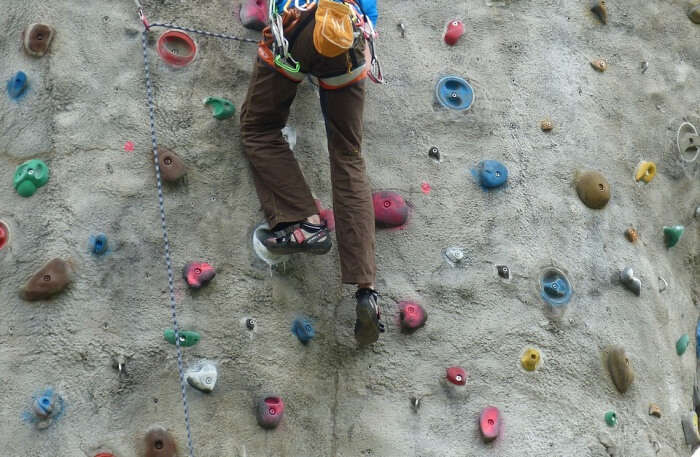 Singapore is known for its iconic towering skylines. What most of you might not know is that most of these sky-touching riveting attractions lie in Bugis. If you're planning a trip to Singapore, you should definitely stop by Bugis. We can give you several reasons why Bugis is on the top of everyone's bucket list. طاولة اون لاين If Singapore lives up to its title of the garden city, the credit goes to Bugis. Some of the best places to visit in Bugis include the world's greatest biodiversity spots, zoos, natural reserves and parks. The biggest problem you will face when you visit Bugis is overspending. Apart from natural reserves, Bugis is home to a huge number of shopping complexes. From souvenirs to retail, you will find everything under one roof. Now, isn't that great? All the shopping malls are connected to the subway, so accessibility won't be a problem.
For those of you who don't know, credit cards are accepted everywhere in Bugis. We believe cashless transactions is the future. If you had to pay for your family to take a tour of the national park or pay at one of the malls, your card has you covered. You don't have to worry about getting robbed since Singapore is a safe country and the least number of snatchings occur here. Keeping a lot of cash with you while you're traveling is daunting because hypothetically – what if you misplace it? You're not alone if you're scared of this possibility. A lot of travelers face this. Luckily for you, you can just swipe your card wherever you want and travel to your fullest. افلام للعبة افلام Now, isn't that cool? You're in for the time of your life and you won't be disappointed by anything that Bugis has to offer you.
5 Best Places To Visit In Bugis
We have shortlisted 5 best places to visit in Bugis that will win you over with their style and charm. Make sure you stop by here on your trip to Singapore for a fun time with your friends and family. If you come across any place that should be included in this list, tell us in the comment section below. Are you ready to embark on the greatest adventure? Pack your bags and jet off to Bugis with your family and friends. You will have the time of your life:
1. Fountain Of Wealth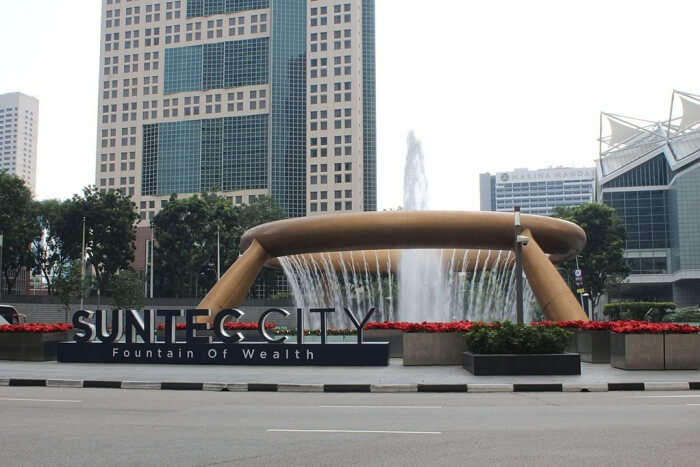 Once you are in Suntec City, you should not miss the largest fountain in the world, Fountain of Wealth. This is also has been recorded in the Guinness Book of World. This fountain is an adorable place where you can take pictures. This huge fountain is really awesome to visit and it is unique during the day and night. You can get different views this time. Take a walk around the fountain and collect the coins. You can also enjoy the laser performance at night.
All You Need To Know About The Amazing Suntec City For Your Next Singaporean Vacay!
2. Cedele Bakery Cafe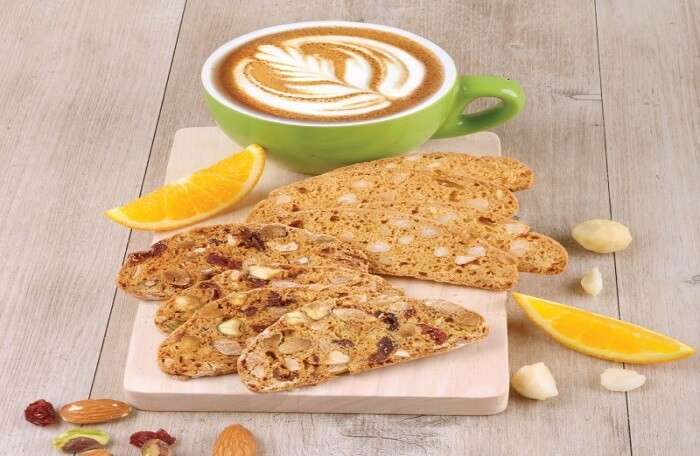 Another wonderful café, you get some of the best desserts in town. This shop is in a mall and sometimes the service can be bad. But overall, you get some nice coffee and delicious cakes and pastries that you will love it around there. According to the owners, to them food is passion and food is love. It is really amazing that they work on food!
Rating: 3.6/5
Location: 238 Thomson Road #01-01/02/03/04 Novena Square, Singapore 307683
Average price for two: $16-20
Timings: 10 AM – 9 PM
10 Exotic Cafes In Novena Every Foodie Must Tick Off While In Singapore!
3. Police Heritage Centre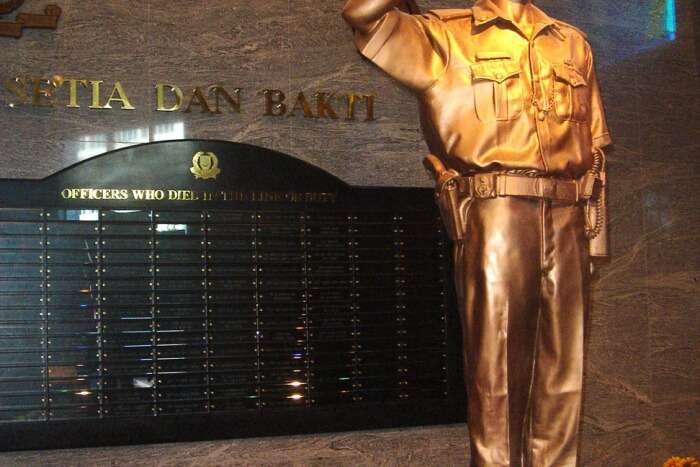 The PHC logo is a feather quill to symbolize the connection between the present and the past in order to plan the future and maintain the legacy of the SPF. The PHC has put up for display exhibits that allow a peek into how the SPF was founded and their systems developed since the 1800s. It sheds light on the trust that exists between the public and the police as a result of the corrupt-free rule of lar and carrying out of justice.
10 Things To Do In Novena To Make Your Singapore Trip More Fun
4. Merlion Park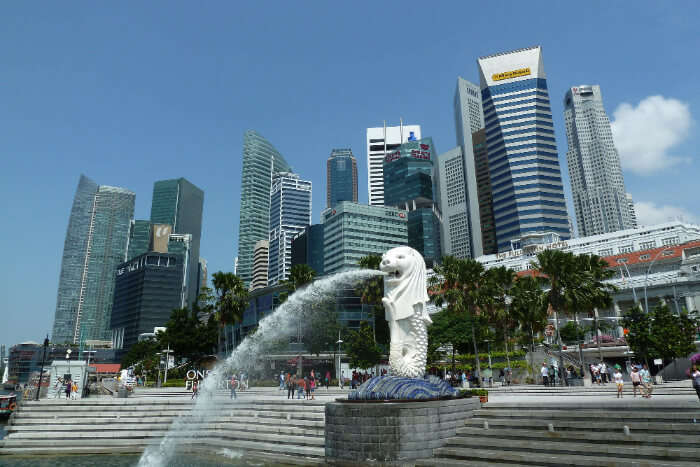 The presence of this masterpiece of a half lion and half mermaid is the reason Singapore is this recognized. The mythical Merlion has a tale for its visitors. The body represents ancient businesses of Singapore which were fishing and the head represents Singapore's originally used Name- Singapura which meant 'The Lion City'. This waterfront park is located right in the center of the city and overlooks the Marina Bay. The statue towers at a height of 8.6 m and is around 70 tonnes in weight. This is the perfect picture spot to take a cute memorable pic.
Location: Fullerton Road, Marina Bay, Singapore
Admission: Free
Hours: All day long
54 Remarkable Places To Visit In Singapore In 2022 Where A Wandering Heart Finds Peace
5. Little India Arcade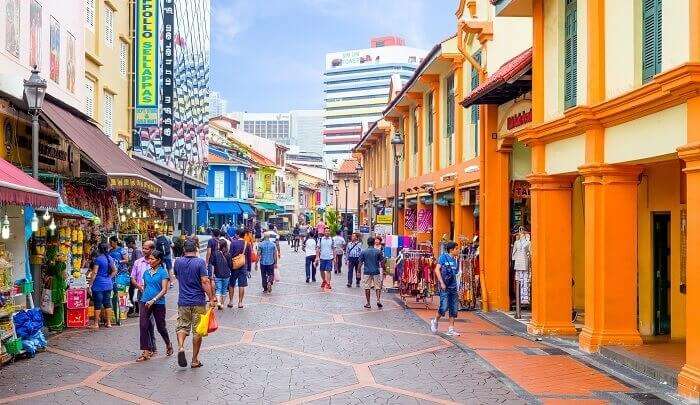 Find everything Indian at this market of colourful converted shophouses on Serangoon Road. You can buy colorful artwork, flamboyant accessories, and dried herbs and spices in this market. Get ready to get some great deals on electronic items on sale here too!
Timings: 09:00 AM to 10:00 PM
Location: 48 Serangoon Road, Singapore
Tip: Theres a high scope of bargaining if youre buying in bulk, especially some of the fresh food items.
Shop at one or all of these markets if youre in the mood for some great fresh delights and foods.
11 Best Markets In Singapore That Are A Mecca For All Shopaholics & Foodies
The aforementioned best places to visit in Bugis have become the favorite playground for the world's rich. As the world's biggest businesses have continued to invest in Bugis, so have some of the world's finest luxury brands. To be honest, nobody expected this 20 years back. طول راموس This is proof that modernity is changing the face of Singapore, and how. We beseech you to book your trip to Singapore in advance to avail some exciting deals. The best time of your life awaits you. Are you ready for it?
Comments
comments