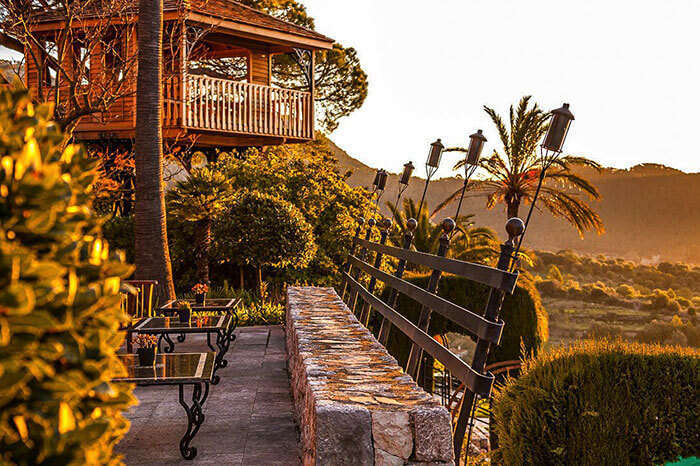 Coorg, the best tourist destination of Karnataka is gifted with tropical weather, mesmerizing terrains, breathtaking waterfalls and most importantly Kaveri and its tributaries. This hilly abode offers a multitude of activities other than its heavenly beauty—trekking, kayaking, rafting which have rapidly increased the footfall in the 'Scotland of India'.
Get a load of the best resorts in Coorg to enjoy the most amazing place in Karnataka which is just 250 km away from Bangalore.
Luxurious Places To Stay In Coorg
If you are planning to stay at a resort that is lavish and ensures comfort with a stunning view, then look at these resorts listed below and choose the one that suits you the most.
1. The Orange Country – Pilgrimage of ethnic luxury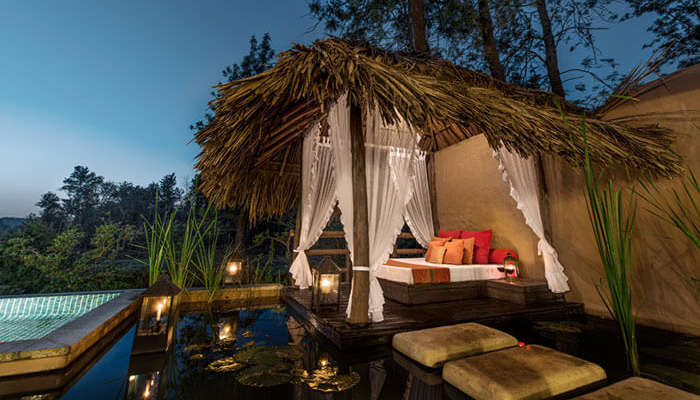 Image Source
Inspired by the Kadukuruba Hadis, the interiors of this themed resort is crafted into a tribal milieu. With such a location and luxury coming together in a happy union, the best resort in Coorg is arguably the finest wildlife lodging. Go for a romantic date with your love or enjoy an evening with your family in the Lakeside Deck Dining.
Our recommendation: Book Private Pool Villa or Lily Pool Cottage for a perfect holiday
Tariff: INR 35,000 per night
Website | Reviews
---
South Weekend Holiday Packages On TravelTriangle
A trip to South India has a lot to offer – from tranquillity of forests to charm of sizzling beaches and from lost kingdoms to chills of a hill station. Visit Kerala, Coorg, Ooty, Mysore, or Kodaikanal. Book holiday packages inclusive of airport transfers, cab, resort, sightseeing, and meals.
---
2. The Tamara Coorg – Magical wooden cottages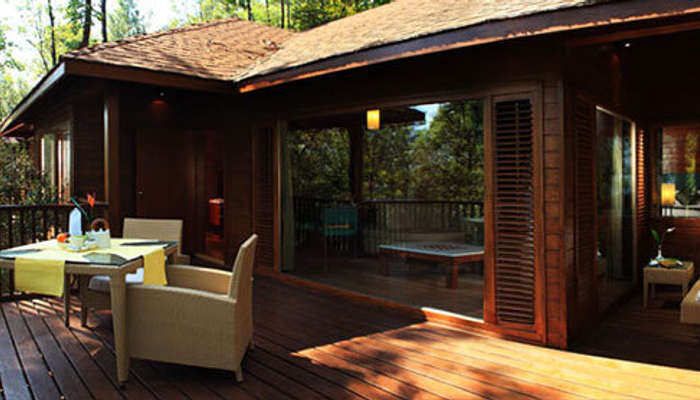 Image Source
The luxury cottage on the tree with an extended living space folds into a private deck. Watch the sun rise and soak up some of the clean fresh mountain air in the morning with a cup of tea with you beloved. The comfortable lounge chairs on the deck of the best resort in Coorg for honeymooners creates the perfect setting for a lazy afternoon.
Our recommendation: Try out the Eden lotus and experience the nature walk and studio spa
Tariff: INR 21,000 per night
Website | Reviews
3. Amanvana Resort – Fabulous location for a family reunion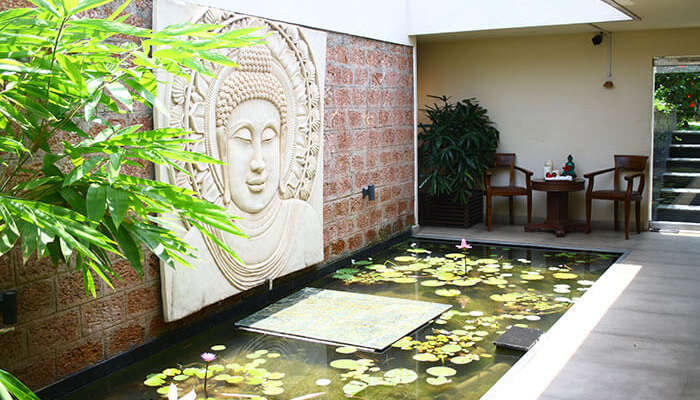 Image Source
Amanvana Resort with its gentle setting amidst the magnificent beauty is one of the best resorts in Coorg. Indulge in the activities of rabbit hole to set your soul free from the speedy life of the city. Bask in the sun-beds in your private courtyard and experience stargazing at the glass-roofed bathrooms.
Our recommendation: Book the Bungalows with moonbeams for a perfect weekend getaway
Tariff: INR 15,457 per night
Website | Reviews
4. Old Kent Estates and Spa Resort – Nature's retreat between coffee plantation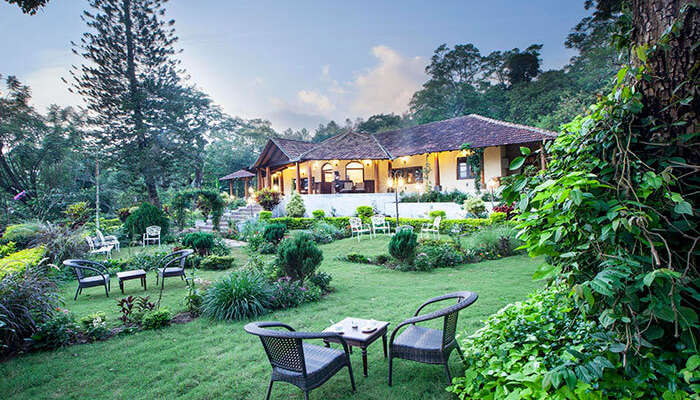 Image Source
Housed in the lush green beauty of Coorg, it is one of the most luxurious resorts in Karnataka. Old kent estates is a nature's paradise for people looking for peace away from the city life. Everyone can enjoy the salubrious setting and warm hospitality of the famous holiday retreat. The amazing rooms designs with all modern amenities is worth every penny you spend.
Our recommendation: Stay at the Villas for an everlasting experience
Tariff: INR 13,500 per night
Website | Reviews
5. Windflower Resort and Spa – Temple of hospitality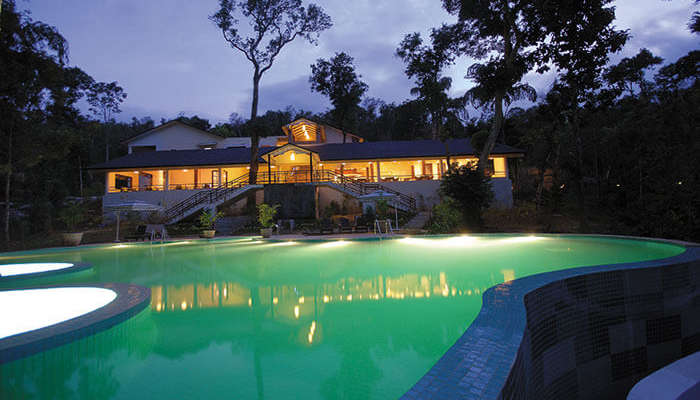 Image Source
The beautiful resort in Coorg is just 20 kilometers from Bangalore on the tree-line highway. Flanked by wildlife sanctuaries and national parks it is a postcard retreat renowned for its legendary hospitality. Go trekking to the Brahmagiri hills and adore the dark green clusters of thick deciduous jungle and the endless blue sky near to Windflower Retreat.
Our recommendation: Book the studio rooms when traveling with your lover and suite room for your family
Tariff: INR 13,200 per night
Website | Reviews
6. Ambatty Green Resorts – A private hideaway in Coorg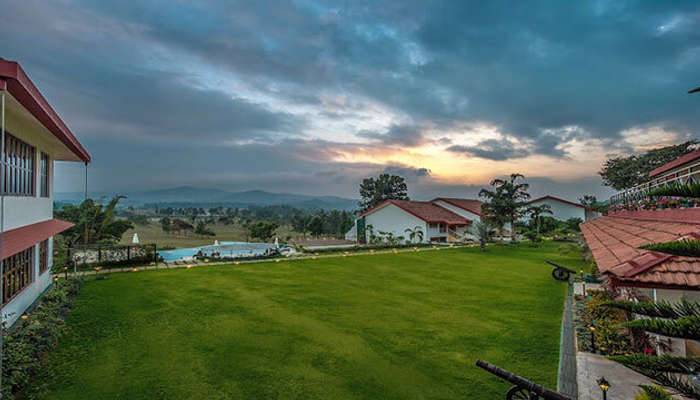 Image Source
The private resort to stay in Coorg is a city in itself amidst the gentle rolling hills of the most famous place in Karnataka. It is a perfect hideaway to rejuvenate your mind and soul away from the hustle- bustle of the day to day lives. No matter you are a sports enthusiast or a romantic soul planning a weekend getaway with your darling; the resort has got something to offer to everyone. Combine leisure with luxury in the middle of nature at this splendid resort in coorg for honeymooners and sport buffs.
Our recommendation: Try out the superior rooms when on honeymoon and can go for deluxe room to enjoy with your family
Tariff: INR 11,500 per night
Website | Reviews
Suggested Read: 10 Places to Visit in Coorg For a Memorable Vacation
7. Coorg Cliffs Resort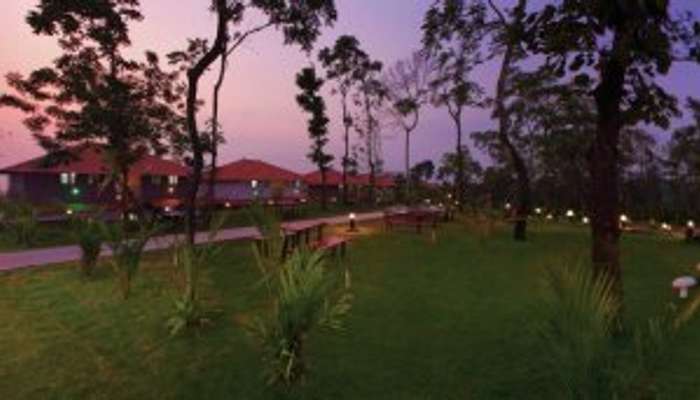 If your hunt for 5 star resorts in Coorg is still on, then this one will definitely bring an end to your search. Located at a height of 3398 feet from the level ocean, this resort is considered to be one of the most sought-after places of stay in the district of Coorg. The picturesque natural setting around this place is enough a reason to book it for a quality vacay!
Our recommendation: there are a lot of activities that can be tried here, including bicycling. You can even visit the library of the property
Tariff: INR 10,658
Website | Reviews
8. Taj Vivanta Resort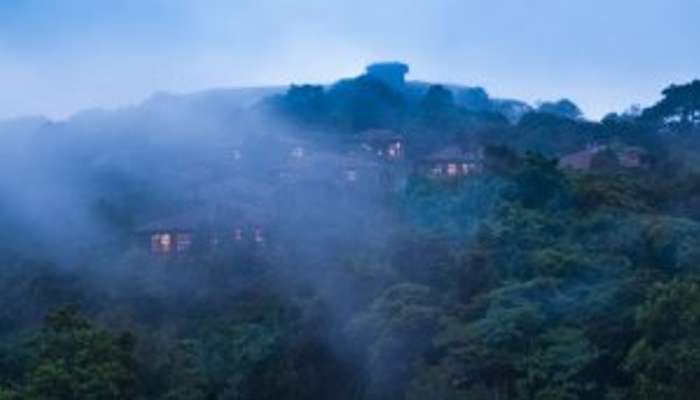 Located amidst lush-green rainforest that spans across the area of 180 acres, this is one of the best resorts in Coorg that promises a luxurious as well as peaceful stay. The vast forest and a mesmerising view will make you want to never leave this resort during your vacation in Coorg. The rooms provided here are quite spacious and will ensure a comfortable experience.
Our recommendation: there's a pool and fitness centre at the property. Fitness freaks must make a visit there
Tariff: INR 23,700
Website | Reviews
Budget Places To Stay In Coorg
If you seek a place for luxurious stay and want to make the most of it but your budget isn't too high, then fret not, as these resorts listed below will definitely suit your needs.
9. Porcupine Castle – Citadel at the tree crown not for birds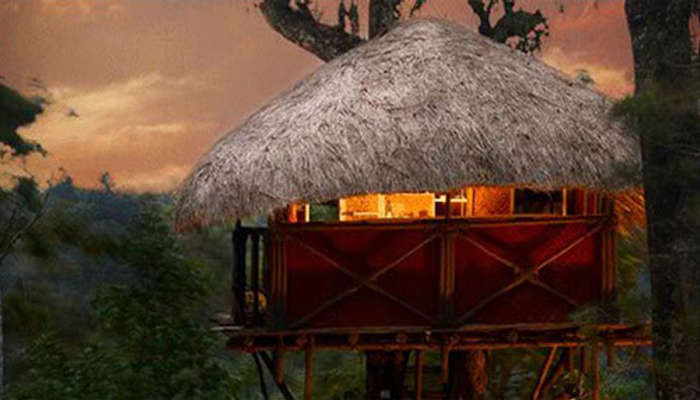 Image Source
Perched right on the top of 300 acre coffee plantation, this budget resort in Coorg is best for honeymooners. The serenity and tranquility of the place is stunning accompanying the aroma welcoming you. Porcupine Castle heartily welcomes the visitors in the undulating and lush green landscapes of the best place to stay in Coorg.
Our recommendation: Book Valley View Chalets when in Coorg
Tariff: INR 7,800 per night
Website | Reviews
10. Club Mahindra Madikeri – For the WOW moments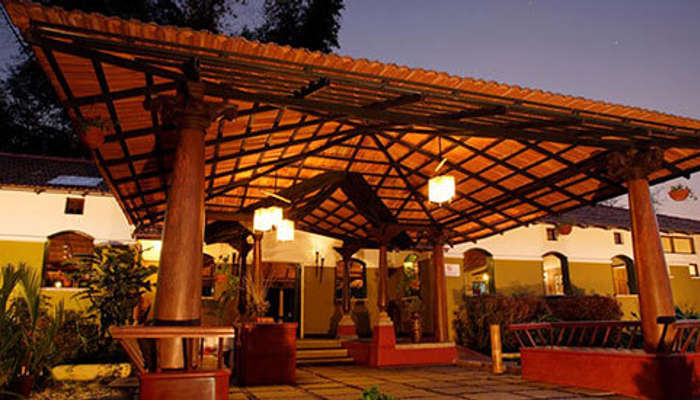 Image Source
Nested in the vibrant capital of Coorg, it is popularly called as a little Karnataka. Club Mahindra is a sprawling resort built with the essence of local tradition within a coffee plantation site. Stay with the swirling scent of coffee surrounded by the colors and the sights of the hills. Beautiful grasslands, paddy fields and orange orchids are the major highlights of one of the best resorts in Coorg.
Our recommendation: Try out the studio rooms and satiate your appetite in their three famous restaurants.
Tariff: INR 7,700 per night
Website | Reviews
11. Magnolia Estates – The coziest place to stay in Coorg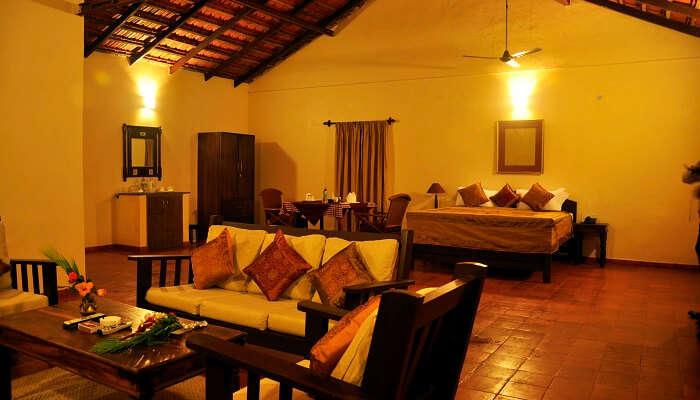 Image Source
Magnolia estates offers well-furnished and spacious rooms for guests who loves to be a part of nature. You will enjoy the serenity of the secluded hillside with birds chirping around in corners. Built in traditional South Indian style, this is undoubtedly one of the best resorts in Coorg,  situated  amid the spectacular  coffee plantations.
Our recommendation: Try out Villa Royale Magnolia which gives awesome view of the Virajpet town and valley
Tariff: INR 5,700 per night
Website | Reviews
12. Parumpara Adventure & Cultural Holiday Resort – Quaint town in foothills of Madikeri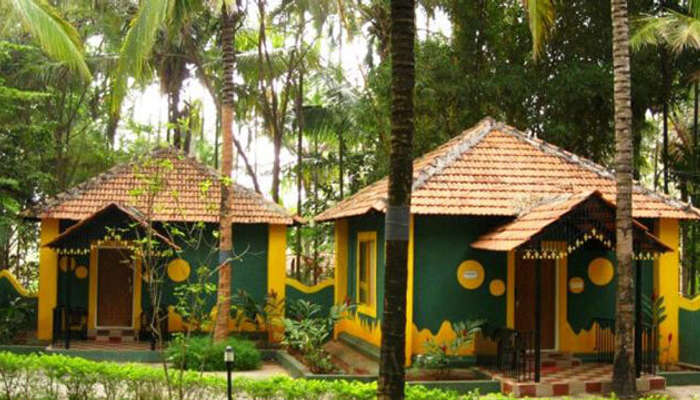 Image Source
Parumpara is a deluxe ethnic cottage offering a delightful combination of modern amenities in a village. The enchanting weather in the foothills of the Madikeri makes this resort even special place to stay in Coorg. The calmness and coolness of this resort with the awe-inspiring view will make you feel at home. You can enjoy the contemporary dance and music with your loved ones performed by the in-house artists.
Our recommendations: Stay in the deluxe cottage and enjoy at the Spot lounge at night. You can save some money booking Jumbo Cottage if you are travelling with your family
Tariff: INR 5,000 per night
Website | Reviews
13. Heritage Resort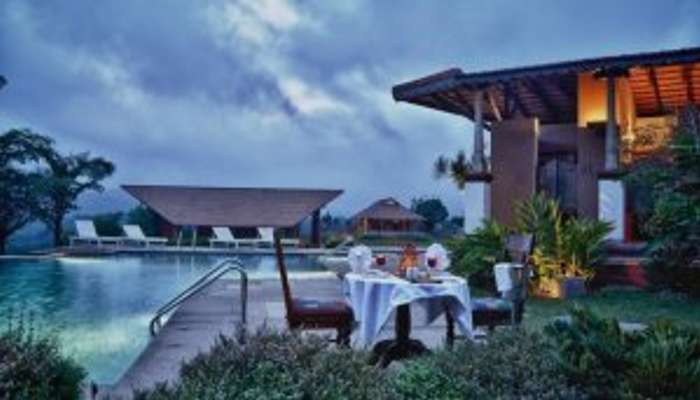 If you're looking for budget resort in Coorg where you can plan an ultimate tour outing, then this is the place for you. This place is an ideal refuge from the bustling city life and will bring you closer to nature. With in-house restaurant that serves scrumptious meal and sophisticated interior decor, this resort is a must visit.
Our recommendation: if you're visiting this place in groups, don't forget to try out cycling, kite flying, and swimming
Tariff: INR 8,848
Website | Reviews
14. Kadkani Resort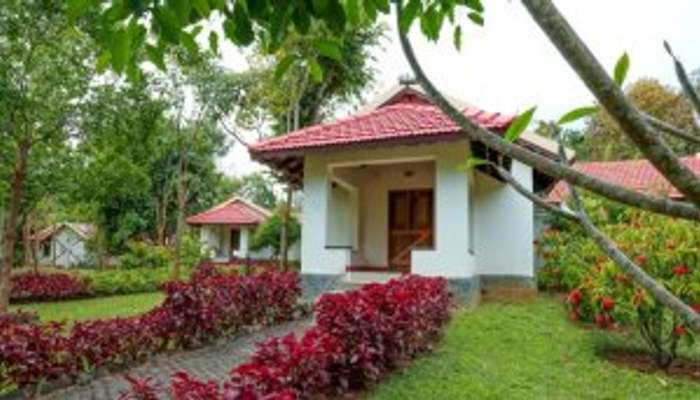 When looking for Coorg resorts with activities, then you must not forget this one. The cottages here have a porch from where you get to witness the most beautiful views. The in-house restaurant, Pride of Pachat serves some delicious dishes and ensures your stay here becomes meaningful and interesting.
Our recommendation: try out some of the most amazing activities like river rafting, golfing, fishing, and more
Tariff: INR 7,667
Website | Reviews
15. Machaan Resort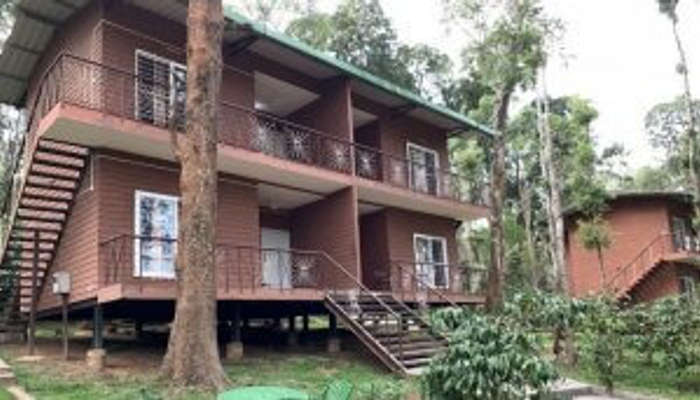 This place is well known in the district of Coorg because of many reasons. Lying in the southern region of Coorg, you'll get to witness the coffee plantation here. It will take you 15 minutes from car to reach this place from Nagarhole National Park. This resort in Coorg is one of the best places to find refuge in, away from the bustling city life.
Our recommendation: when here, don't forget to go for a nature walk, swimming, plantation walk, and many outdoor activities
Tariff: INR 7,000
Website | Reviews
16. Silver Oaks Resort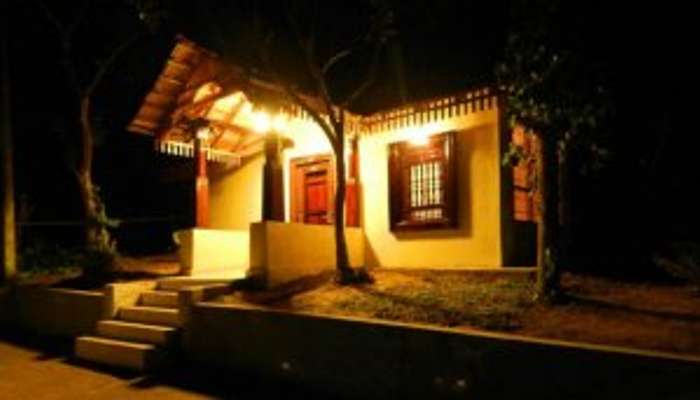 This is one of the best places to plan your stay in, thanks to the warm and welcoming staff and epic location. Enveloped within dense greenery, this is the perfect place for nature lovers as well as adventurers. If you're planning a stay in this resort, then don't forget to try some of the most amazing adventurous activities conducted here.
Our recommendation: for the adventure lovers, a short jungle trek conducted by the staff would definitely suffice apart from other interesting recreational activities
Tariff: INR 4,004
Website | Reviews
17. Coorg Jungle Camp Resort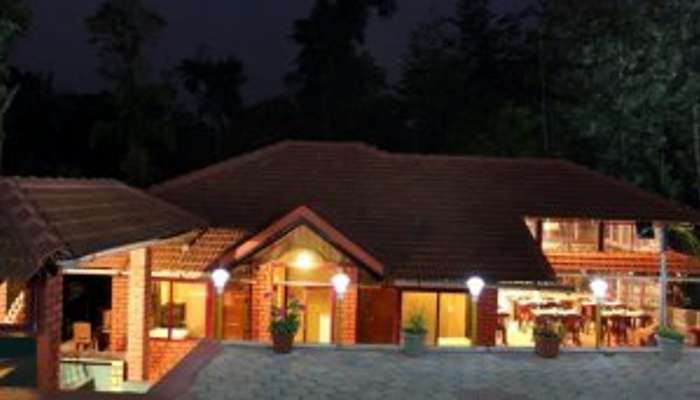 This resort is considered perfect if you're looking for the best weekend getaway. Surrounded by beautiful hills, this place will make you let loose and have a time off from your daily routine. There are various games and activities that can be enjoyed here for an epic time amidst the natural picturesqueness.
Our recommendation: this is the best place to bring your children for an ultimate fun
Tariff: INR 6,171
Website | Reviews
18. Casiita Resort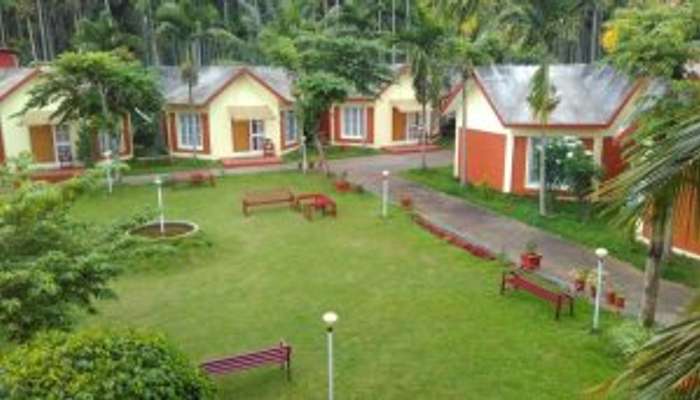 This is the place in Coorg where you'll find ultimate peace. You can come here with your family or with your partner to spend quality time and simply relax while enjoying the breathtaking view. This place is known for its greenery and you can come here to take a breath of fresh air. The facilities provided at this resort are enough a reason that will tempt you to revisit this place on your next vacay to Coorg.
Our recommendation: plan a stay here if you want a worthwhile break from the daily routine and lifestyle
Tariff: INR 2,599
Website | Reviews
19. Woodstock Villa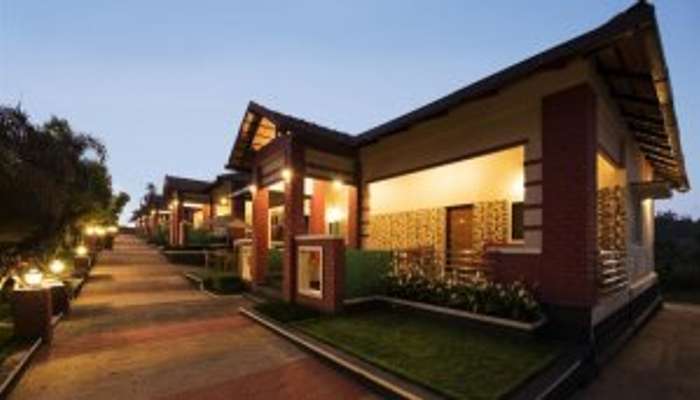 If you love to see trees around you,then this is the best place to plan your stay in. The property is surrounded with lush-green trees and the neighborhood is quite peaceful. You'll be provided with modern facilities and the room service and housekeeping are quite skilful and humble. The front desk is quite prompt to respond an therefore you'll be assured a convenient stay at this place.
Our recommendation: this place is known for the best sunrise view. The in-house restaurant will serve you some of the well-prepared dishes
Tariff: INR 8,000
Website | Reviews
20. Coorg Evergreen County Resort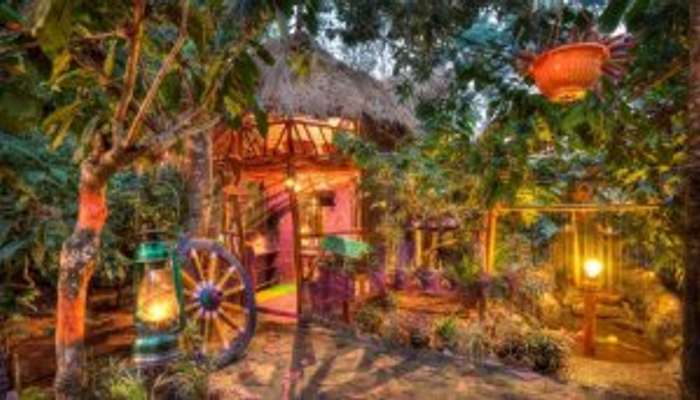 This resort has been designed on a theme and is ideal for backpackers. It has been made vibrant with amazing decor items and the use of bamboo throughout the property adds a unique charm to it. The theme is based on the adventure, nature, wilderness, and more. Surrounded by the greens, there will never be a moment you'll get bored at this place.
Our recommendation: this resort is ideal for adventurers as well as backpackers
Tariff: INR 7,079
Website | Reviews
Further Read: 6 Itineraries Including Best Honeymoon Places In & Around Karnataka
If the above-listed best resorts in Coorg have tempted you to pack your bags and leave for Karnataka, then you shouldn't wait more. Your Coorg vacation will be a time to cherish, especially if you plan your stay in one of these resorts – budget or luxury. Make sure you go through the details of each before finalizing your stay.
---
Looking To Book A Holiday Package?
Book memorable holidays on TravelTriangle with 650+ verified travel agents for 65+ domestic and international destinations.
---
Comments
comments