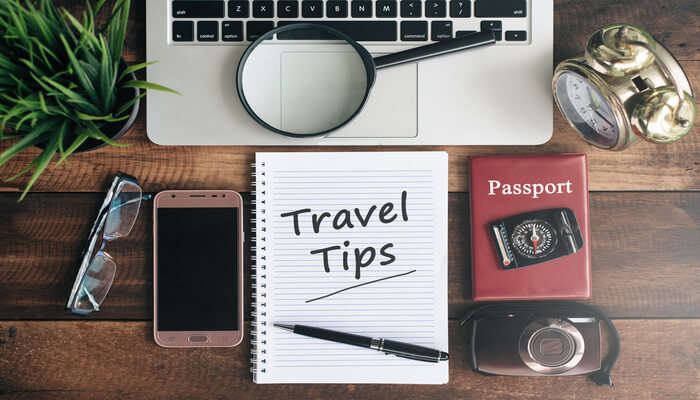 Popularly known as the Scotland of India, Coorg is a very popular tourist location. Situated on the eastern slopes of the Western Ghats, this travellers paradise shares its border with six districts. You should plan a trip to this beautiful tourist destination sometime but you before you plan your trip to this beautiful place there are a few do's and don'ts and Coorg travel tips that you should know while visiting here. Every place has its own set of traditions and customs which should be kept in mind by the travellers while visiting there.
8 Important Coorg Travel Tips
Here are some Coorg travel tips that you should bear in mind while planning a trip. Mind you, these are generic tips that are really easy to follow.
1. Best Time To Visit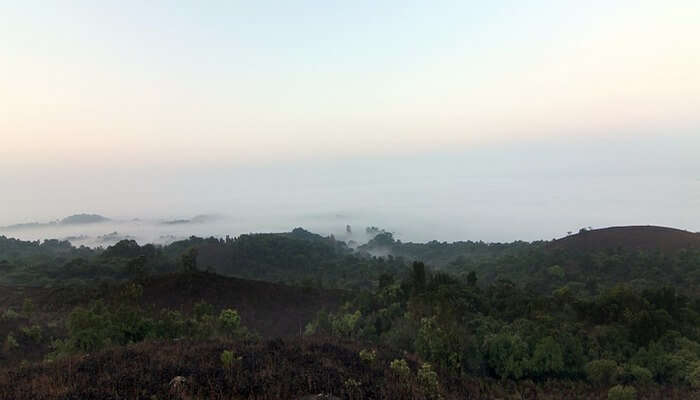 The first and one of the most important Coorg travel tips is that you should be careful about the best time to visit the city. Although tourists visit Coorg throughout the year yet the best time to travel here is from October to May. The temperature here during the day is neither too hot nor too cold. The average temperature here juggles between sixteen-degree celsius to twenty-six-degree celsius. The temperature during the night drops to ten-degree celsius or even less from November to January. It is suggested to carry an adequate amount of warm clothes with you if you travel during this time.
Must Read: 14 Mystical Places To Visit In Badami, Karnataka That Need Your Attention In 2022
2. Be Conscious Of The Roads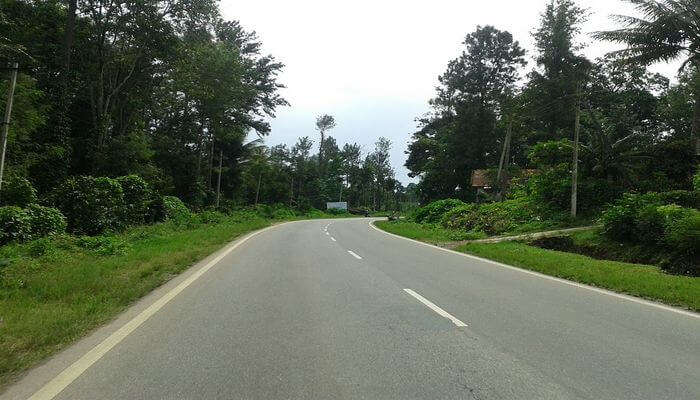 Next one of the important Coorg travel tips would be that if you are driving yourself or your friends and family to Coorg then you need to be extra cautious. You should take your medical kit along with the extra amount of medication. You should keep in mind that the showroom first aid kit that is there will not be of any help. So, you need to be fully equipped by yourself. Along with the medical kit, you should also carry other important items such as water, umbrella, torch, packed food, fruits, etc. for the time of any emergency. We suggest you keep extra medicines because at times it is very difficult to get even basic medicines from the roadside in Coorg.
Suggested Read: 21 Historical Places In Karnataka Every History Buff Should Visit In 2022
3. Get A Private Vehicle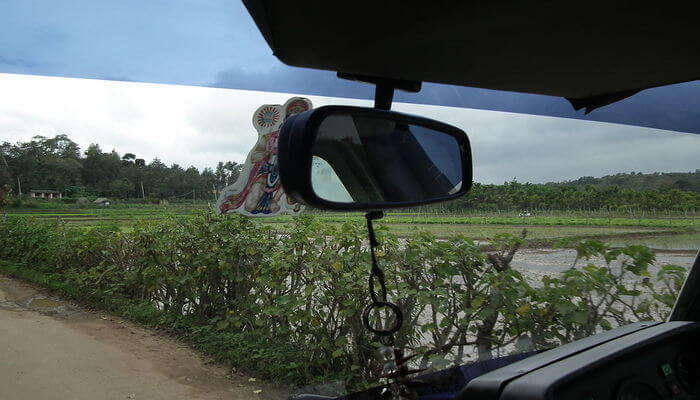 If you want to travel to Coorg along with your family and friends and want to have a good time with them there then you need to plan things. In solo travelling lots of things could be managed but such is not the case while travelling in a group so the next Coorg travel tips would be that you should get a private vehicle on rent for travelling to Coorg. You should hire a private vehicle from Mysore, Bangalore or Mangalore depending on where you are coming from. You should also plan to return travel from the same vehicle. We are suggesting so because you won't get any vehicle for local travel in Coorg. This happens especially when you are travelling during a long weekend or a peak tourist season.
Suggested Read: 7 Major Airports In Karnataka For A Safe & Joyful Trip In The Air
4. Avoid Travelling During Night

Next one of the Coorg travel tips for safety would be that you should avoid travelling at night when you are in Coorg. We are suggesting you so because of many reasons. You should especially avoid travelling to remote areas in the dark. After sunset or during the night you should skip going to such places. The major reason behind this is that the roads in this region are generally very narrow and driving at night becomes a very risky affair. Apart from this, there is one more issue while travelling at night. Apart from being narrow the roads also look very similar. Due to this, there's a very high chance that you might get lost. So, you must avoid travelling at night until and unless it's something very urgent.
Suggested Read: 10 Awesome Places To Visit Near Coorg On Your Next Holiday To Karnataka
5. Keep Your Voice Low While On A Call

This is one of the very important Coorg travel tips that you should keep in mind. Many tourists don't know these things and don't pay heed to know about the culture, tradition, and nature of the place they are travelling to. While in Coorg, you should try your best to keep your voice to the bare minimum while talking on the phone when you are in a public area. Kodavas are very disciplined people. The chance that they will entertain this kind of thing is very low. They are people who don't tolerate any kind of nonsense. They are very straightforward people. If they feel that you are doing something wrong, they will tell that straight on your face. In case anything like that happens, you should apologise to them and leave the place at the earliest. You shouldn't get into any kind of argument with them.
Suggested Read: 7 Things To Do In Tumkur That Are Worth Taking A Trip To Karnataka
6. Keep Sufficient Amount Of Cash

In the town of Madikeri and nearby places, you won't find too many ATMs or banks. So you must try to keep as much amount of cash as you can. This cash will help you with the expenses on food that you will have. There is a very low chance that shopkeepers here will accept electronic payment. The prime reason behind this is that the telephone in these areas is down most of the time. Apart from this, you won't find the network on your mobile phones. This is a very common issue here, especially during the monsoons. So, neither will you be able to withdraw cash from any ATM nor you will be able to pay for your expenses through the card. This is the reason why it is suggested to pay for your accommodation, transport, and everything beforehand, confirm them and then come here.
Suggested Read: Shopping In Karnataka: 10 Spots To Shop!
7. Drive Carefully After 3 PM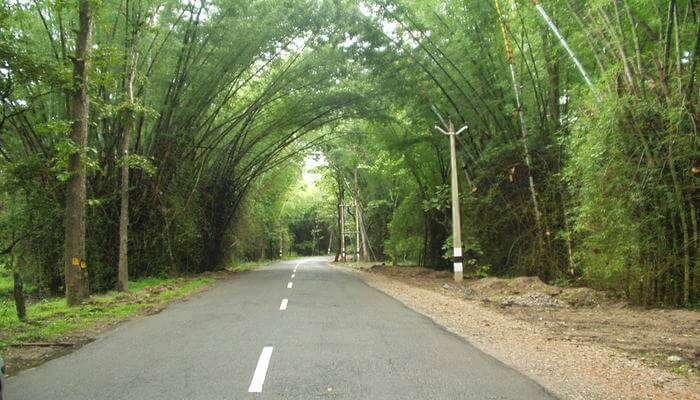 The situation in Madikeri town is not very favourable for drivers, especially when they are not locals and are coming from outside. During the winter season, it gets very misty after 3 PM. So, the next important Coorg travel tips would be that the visibility becomes very low and driving becomes a very challenging task and therefore one should be careful while driving. This usually happens with the drivers who are from outside and are not very acquainted with these situations. The one thing that you should do in these situations is to use the fog lamps. Using fog lamps in Coorg, especially if you are travelling here during the winter is a must.
Suggested Read: 9 Museums In Karnataka: Top Creative Spots With A Rich Heritage
8. Respect Locals And Their Traditions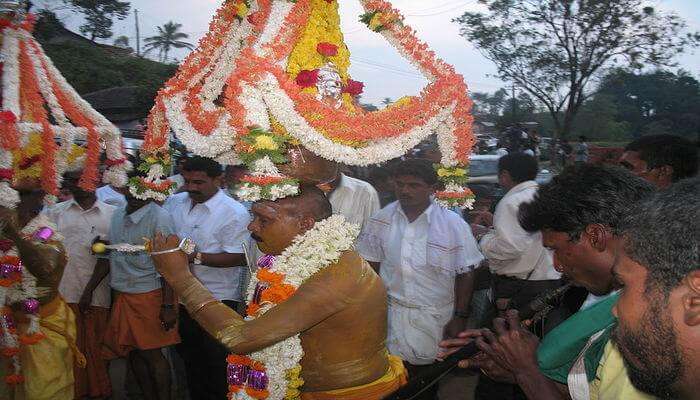 One of the most culturally important Coorg travel tips would be that you should respect the local people here. Along with that, you should also respect their traditions and cultures. There are a few things that the local people here haven't incorporated in their lifestyle and you should make sure that you do not hurt their sentiments in any way possible. There are a few things that you should keep in your mind, you should not drive around here with loud music playing in your vehicle. Apart from this, you should also know that using plastic bags or even bringing them to Coorg is prohibited. So you should not throw any kind of trash here and there in Coorg. One more thing that you should keep in mind is that smoking in public is prohibited in Coorg so you should make sure to not do it.
Further Read: 13 Offbeat Destinations In India In December That You Must Explore This Year!
Coorg is a very beautiful place to visit and you must go there sometimes on a trip. You can plan a trip with your friends or family or along with your loved one to Coorg. The one thing that tourists should keep in their mind is that their trip should not hamper the life of the local people in any way. For this sake, you should learn about the place, the people living there and their tradition and culture beforehand. So if you want to make the best out of your trip, then you should keep in your mind the tips that are mentioned above and follow them on your trip to Karnataka.
Frequently Asked Questions About Coorg
What is the best time to visit Coorg?
Coorg is a place that can be visited throughout the year. Tourists visit here all around the year. Still, if you want to go at the best time of the year then you should visit Coorg from October to April. The two best suited for a trip to Coorg are March and April because at this time travellers can enjoy the glorious beauty of the shrouded valleys. You should avoid visiting here from June to September because at this time of the year Coorg receives heavy rainfall.
Which language is spoken and understood by the locals in Coorg?
The local language of Coorg is a dialect which is known as 'Kodava'. This dialect is spoken popularly by the locals living here. Being a tourist destination the people living here have also got good command over English as well as Kannada. Apart from this Malayalam and Urdu are also two popular languages which are spoken by the people living here.
What is the ideal duration of stay in Coorg?
The ideal duration of your stay in Coorg depends on three factors. The first factor amongst these is how long you have planned for the tour. The second factor which should decide your ideal duration of stay in Coorg is the place where you will be staying.
Is it safe to travel to Coorg?
Yes, it is safe to travel to Coorg. There are a few cases of pickpocketing and bag snatching in Coorg. So, you need to be a little bit. Apart from that, the crime rate here is pretty low so you need not worry about travelling to Coorg and should enjoy your trip there.
How to reach Coorg?
You can reach Coorg by all the three means of Railways, roadways, and airways. If you want to travel by air then you can get a flight from the nearest airport which is Mangalore. The next closest airport from here is the Bangalore airport. If you want to visit Mysore by train, then the nearest railway station is the Mysore railway station, which is one hundred and twenty kilometers away from Coorg. Talking about roadways, Coorg is connected to all the major cities of Karnataka through roadways.
What are some important things that I should carry for my trip to Coorg?
The weather in Coorg gets a bit colder from November to January. It is suggested to carry an adequate amount of warm clothes with you if you travel during this time. Apart from this, you should also carry a sufficient supply of medicines for yourself. In addition to this, you should also carry an umbrella, torch, packed food, etc. with yourself
Are Coorg and Madikeri the same?
No, they are not the same. Coorg is a district in the Indian state of Karnataka while on the other hand, Madikeri is the district headquarters of Coorg.
Is Coorg a good destination for Honeymoon?
Coorg is one of the most popular Honeymoon destinations in India. It is popularly known as the 'Scotland of India'. This particular tourist destination is quiet, scenic and perfect for couples. Here couples can get a lot of time to spend with each other.
---
People Also Read: