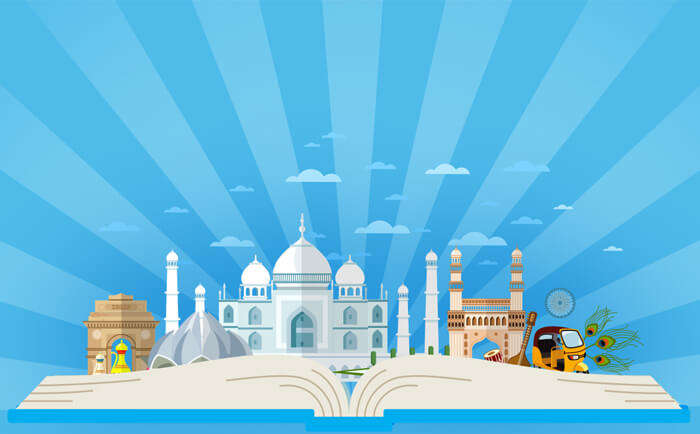 There are certain books that you enjoy reading while on the road. And then there are books that make you want to hit the road. Either way, contemporary travel writing in and about India has come a long way. The comprehensive and vivid travelogues not only take you to the chaotic tapestry in the country but also delve into the lost empires lamenting a bygone era that once made up India.
Given below is a list of books that will inspire you to travel to India. These extensive forays into the Indian culture by the modern writers are sure to make you want to pack your bags and leave for a holiday in India.
1. If It's Monday It Must Be Madurai: A Conducted Tour Of India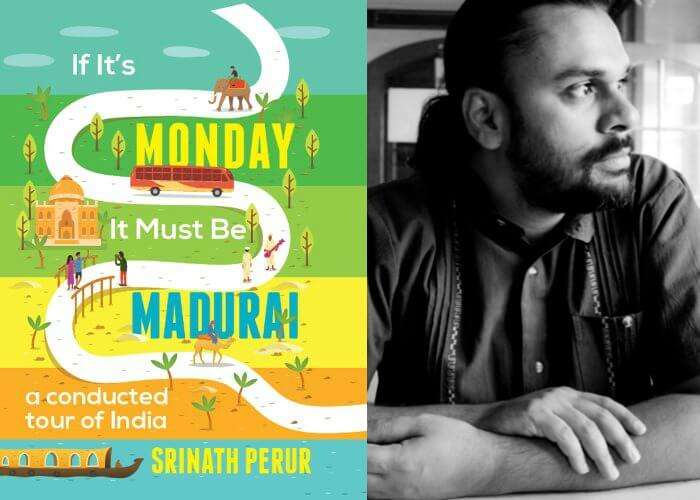 Image Source 1 | Image Source 2
Author: Srinath Perur
Rating: 4.1/5
A travelogue & city portrait, If It's Monday It Must Be Madurai is a book that is warmly personal and breaks the common travel myths. Author Srinath Perur packages the popular Indian travel experiences by undertaking it with strangers through ten conducted tours. A quirky account of his journeys, the book is vivid and engaging. It offers a spirited insight into the lives of common Indian citizens who undertake tours for adventure, food, ecology, photography, and sex. Among other things, you will find that you are not the first unambitious wastrel who wishes to quit your job for exploring the unknown.
Similar page turners: Tropical Classical | A Fine Balance
2. Chasing The Monsoon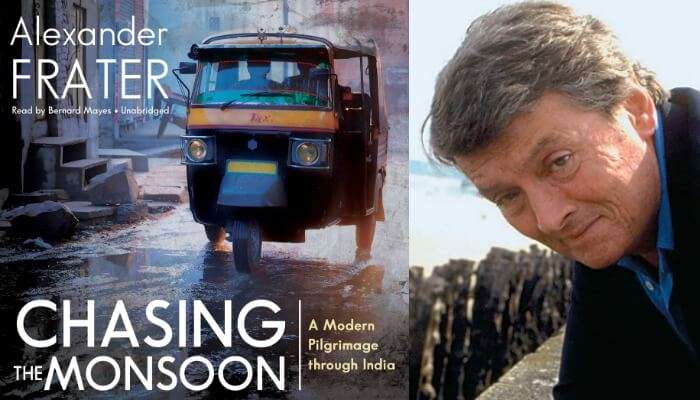 Image Source 1 | Image Source 2
Author: Alexander Frater
Rating: 4/5
Delving into the profound relationship of culture and climate, the British-Australian writer – Alexander Frater – pursues the Indian summer monsoon in his book. A snugly interwoven travelogue, Chasing The Monsoon proffers an extensive understanding of the obscure but fascinating Indian monsoon. The lyrical tale of a modern day pilgrimage through India sheds light on how travel is about those perfect moments in which your surroundings, along with your life, make perfect sense.
Similar page turners: The Hungry Tide | The Inheritance of Loss
Suggested Read: 29 Monsoon Destinations In India That Will Make You Dance In The Rain!
3. Following Fish: Travels Around The Indian Coast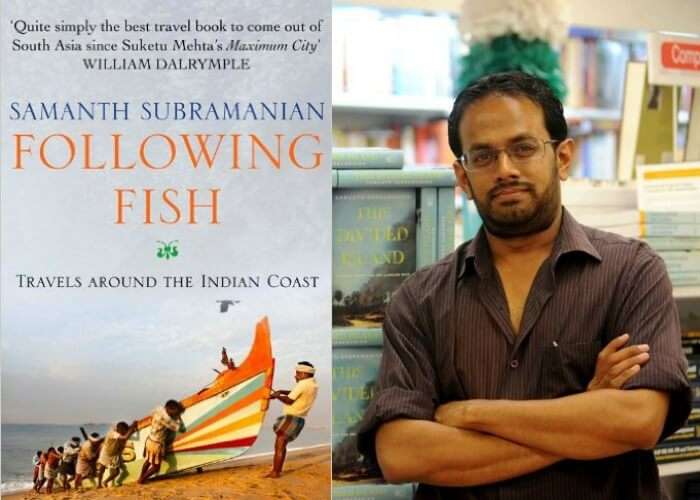 Image Source 1 | Image Source 2
Author: Samanth Subramanian
Rating: 3.9/5
A narrative that follows fish around the Indian coast, Samanth Subramanian's Following Fish is a collection of essays offering an illuminating insight into the consequences of cosmopolitanism. Trailing the fish along the east and the west coasts of India, Subramanian conducts a journalistic study. He talks at length about the seafood cuisine which, according to him, knits the country together. From savouring the delectable bangda curry in Mangalore to shopping for hilsa in West Bengal, the experiences mentioned in this travel book are for the food lover in you.
Similar page turners: Reflected in Water: Writings on Goa | The God of Small Things
Suggested Read: 15 Amazing Places In India That Deserve More Travelers
4. Capital: The Eruption Of Delhi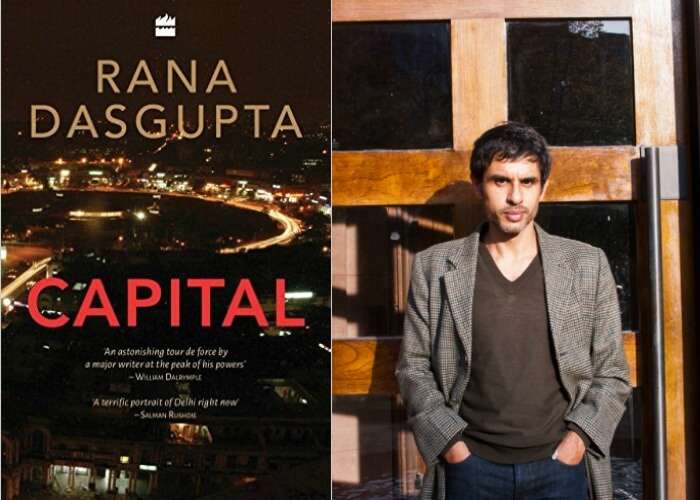 Image Source 1 | Image Source 2
Author: Rana Dasgupta
Rating: 3.9/5
Delhi has always belonged to the oligarchs. However, from a collapsed city of the medieval dynasties to a sprawling metropolitan hub, the capitalist transformation of India's heritage shehar has been abrupt and noteworthy. In Capital, Rana Dasgupta – the British-Indian novelist – talks about his love-hate relationship with the fascinating city of Delhi. Referring to the catastrophe of India's partition, he presents a literary portrait of the birth of modern day Delhi. The author has also interwoven his personal narrative with the influential capitalists & the insignificant working class to explain why 'Delhi belongs to everyone and yet no one belongs to Delhi'.
Similar page turners: City of Djinns | Delhi: A Novel
Suggested Read: 79 Tourist Places In Delhi That Everyone Must Visit
5. The Romantics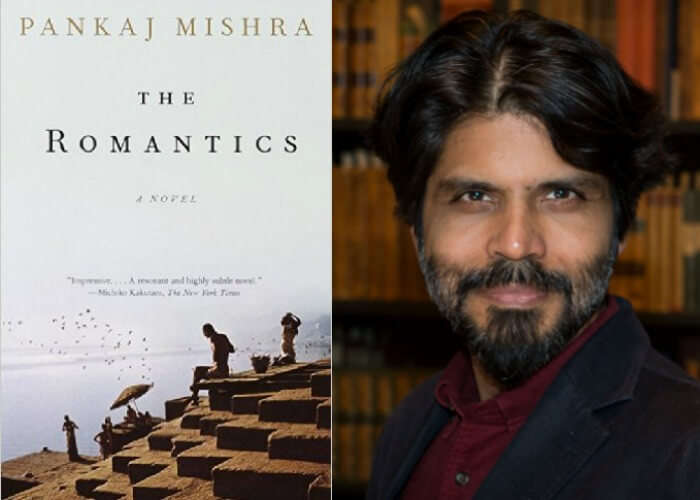 Image Source 1 | Image Source 2
Author: Pankaj Mishra
Rating: 3.5/5
Trapped within the atmosphere of lethargy, Pankaj Mishra's The Romantics is a reflection of India's tryst with modernity. The offbeat guide for exploring the luminous city of Kashi, on the outset, seems like just another story of an individual trying to make a mark for himself. But Mishra's debut novel is much more than that. Through his indulgence in the intellectual pursuits, Pankaj Mishra unravels the absorbent culture of Benaras – a city inseparable from its spiritual and religious fervour.
Similar page turners: Butter Chicken in Ludhiana | A Suitable Boy
Suggested Read: 39 Places To Visit In Varanasi: The Best Of Culture, History, & Spirituality
So, which of these indulging books are you picking up next? Comment below to share your favorite travel reads with us.
Further Read: 20 Best Travel Movies That Will Ignite The Wanderlust In You