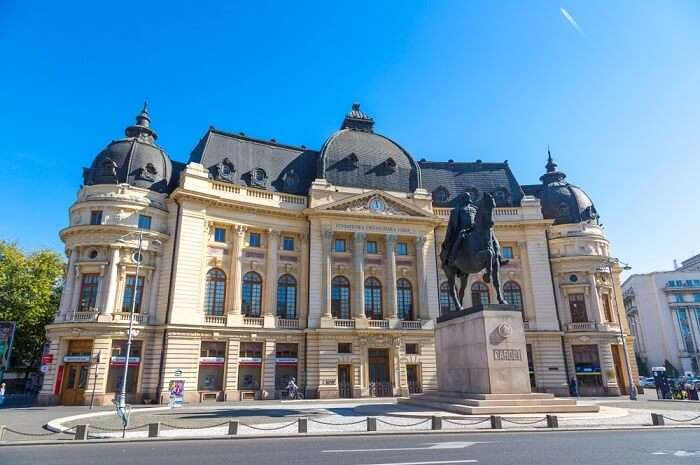 Bucharest is a very beautiful place and rightly the capital of Romania. It is a great commercial center. People from all over the world usually come to this place for various works. Apart from this, there are many beautiful places as well that must also be explored. This place also has a great historical significance. There are many churches that were established during the 15th century. The churches are well maintained till this date. But with time, a lot of Bucharest museums have come into place as well. Given their architectural beauty, there's no doubt they have become such a huge attraction.
Most of them have got historical significance and many tourists usually visit this place to know and go through various facts that are hidden there. Also, they are so wonderfully maintained that you will not feel anything different being at a religious place. We can vouch that It will take you back to the ancient era.
10 Best Museums In Bucharest
Here's a list of the 10 top museums that you must visit on your next trip to Romania. They will definitely not feel like the usual tourist attractions and we can bet on that.
1. Peasant Museum (Muzeul Taranului Roman)
This is a very famous museum of Bucharest. The painted walls and the preserved items of non-material cultural heritage is really a great thing that can be found in this museum. The whole ambiance is simply great and there is ample space within the museum. However, there is a slight variation upon Bucharest museums opening hours.
Location: Soseaua Kiseleff 3, Sector 1, Bucharest, Romania
Must Read: Tour Du Mont Blanc: A Complete Guide To Trek Through The Magical Beauty Of Europe
2. Cotroceni Palace (Palatul Cotroceni)
It is a great historical place. This palace has been the witness of many historical events. The palace has preserved the things of ancient kings and their rulers. There is a big garden that surrounds this garden. If you wish, you can roam all along the garden and see the beautiful flowers and trees that are planted here. They are very well maintained at the same time.
Location: Boulevard Geniului 1, Bucharest 060116, Romania
3. National Military Museum Bucharest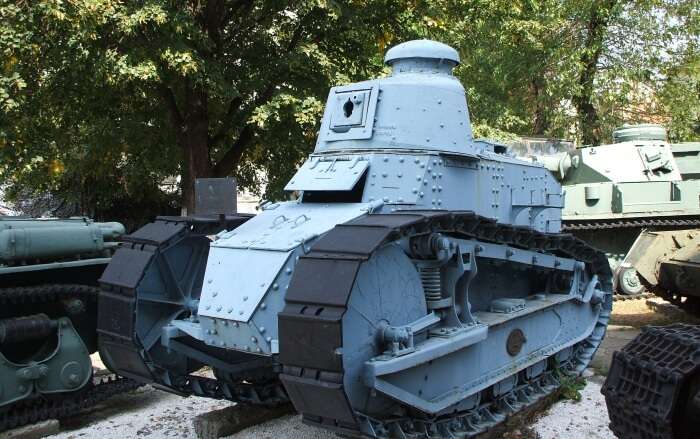 This museum has preserved the war weapons and tankers of the ancient period. There are some sculptures of famous soldiers who fought bravely and sacrificed their precious life for the sake of the country. A whole museum is a great place of interest for those who are doing good research work. Even many schools also bring their students to this place so that they can gain some information.
Location: Strada Mircea Vulcanescu 125-127, Bucharest, Romania
Timings: 9 AM -4 AM.
Suggested Read: 10 Mountains In Europe That Will Put To Test All Adrenaline Junkies In 2022
4. Ceausescu Mansion Museum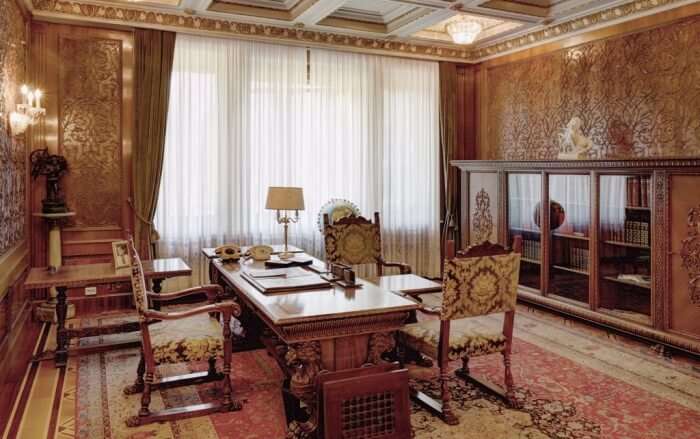 This is a famous palace that has now been converted to a museum. This museum has also stored and preserved many valuable items that were used by the royal families of the early period. They are so nicely preserved that you will feel as if you are in the showroom of furniture. Ceaușescu was a very familiar person who led a very luxurious life. This museum was his residence where he used to reside.
Location: Bulevardul Primăverii No.50 | District 1, Bucharest 011975, Romania
Timings: 10:00 AM - 6:00 PM
5. The Art Collections Museum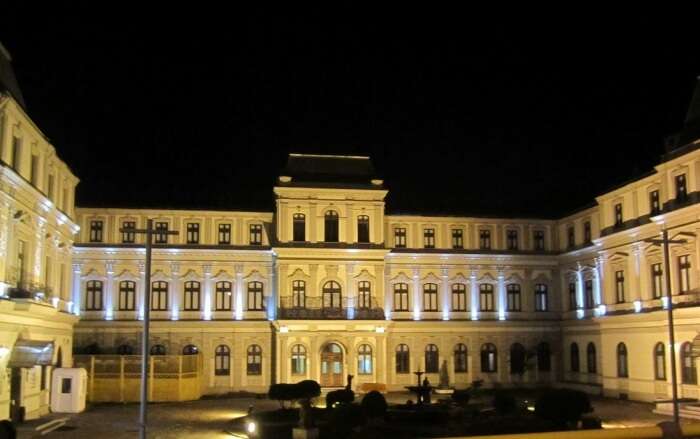 Located in the middle part of Bucharest, this museum preserves a wide variety of art and paintings. Most of the paintings are drawn by renowned artists and have been preserved with due care. This museum is probably the best place to see various types of artistic paintings. The museum is also very clean. Perhaps the Bucharest art museums is a very amazing place where you can explore a lot of things.
Location: 111, Calea Victoriei, Bucharest, Romania
Suggested Read: Denmark Nightlife: Get Ready To Party Hard At These 10 Places In This European Country!
6. Romanian Kitsch Museum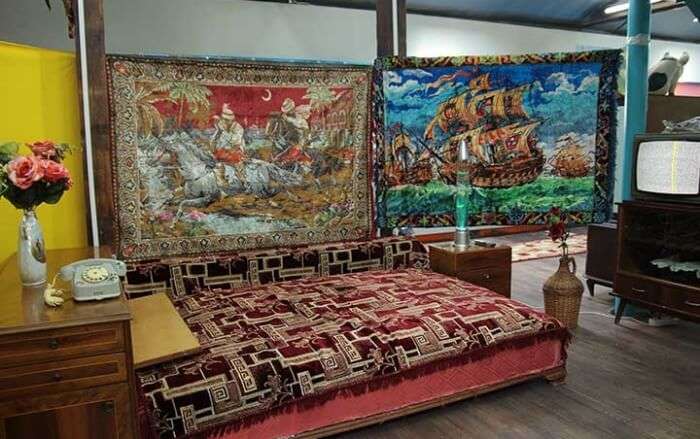 It is a hilarious museum. There are many funny things that can be observed in this museum. This place is very creative and it is for sure that you will like this museum. It is also a very amusing place and people will highly enjoy here. A full day trip can be a good idea. This place must be visited during a trip to Bucharest. In this context, it can be said that the free museums in Bucharest is also familiar in the whole city.
Location: Strada Covaci 6 | access trough Strada Soarelui which is an adjacent street., Bucharest 030167, Romania
Timings: 12:00 PM - 8:30 PM
7. Museum of Senses Bucharest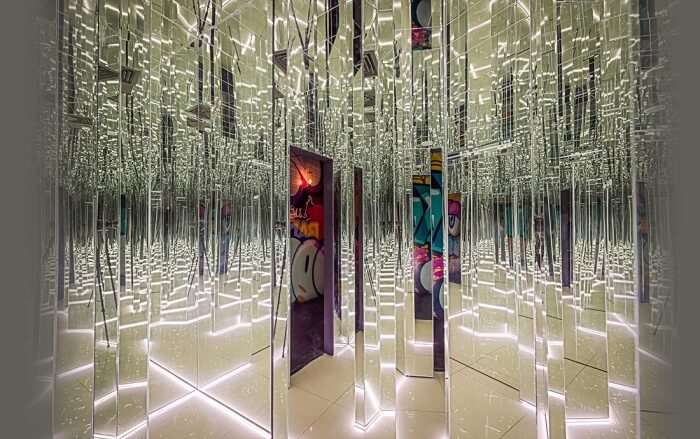 This is a place or museum where you can challenge your senses to a great extent. Take, for example, you can really utilize your senses. This museum will take you to an unimaginable world. If you are a short height person then suddenly you can see yourself at a great height. You will become tall. Isn't it amazing? You should come here to explore these interesting facts.
Location: Bulevardul Vasile Milea 4 | AFI Cotroceni, 1st Floor, above Auchan hypermarket, Bucharest 061344, Romania
Timings: 10:00 AM - 11:00 PM
Suggested Read: 10 Cafes In Malta Where You Can Satiate Your Caffeine Cravings In A European Way
8. Museum of the National Bank of Romania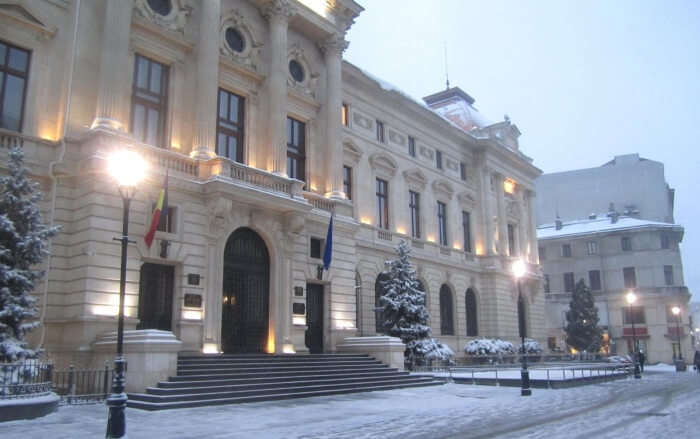 This museum contains one of the best and great numismatic collections of Romania. It will be really interesting to know about it. It also contains the oldest coin that has been first used. They are very wonderfully preserved. There are books that describe the history of the coins from the very beginning. You can really accumulate a lot of information about the early days of the economy.
Location: 8 Doamnei Street, Bucharest, Romania
9. Ferestroika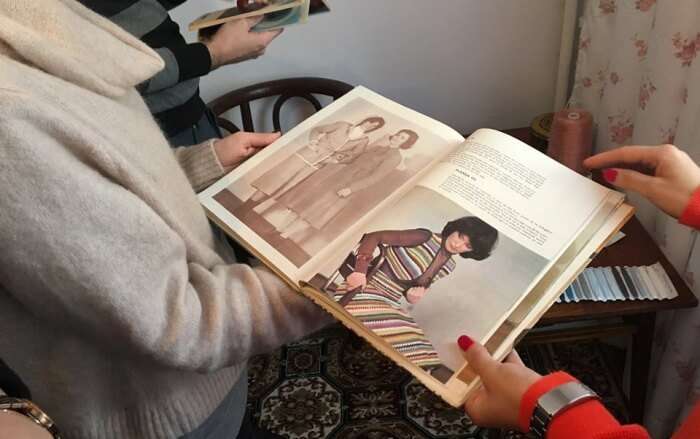 It is a private museum that will provide you with ample information about the communist era. Here you can touch and feel everything. There is permission to do all such things. It is like an apartment where people used to once reside. Apart from this, you can also have some type of snacks. It is an additional thing. It is a 2-hour tour and if needed you can also take a guide. He can assist you and provide you full information about the place. You will really cherish the ambiance.
Location: Ion Manolescu, Bucharest 030663, Romania
Timings: 11:00 AM - 1:00 PM
Suggested Read: Belgium In June 2022: Explore The Best Of This European Land With This Mini Guide
10. Muzeul National al Aviatiei Romane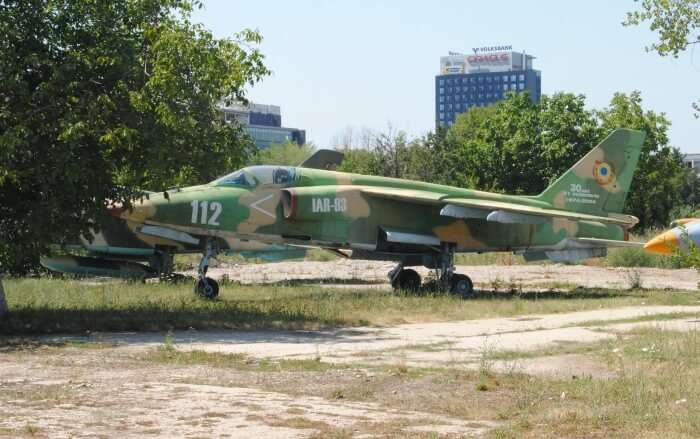 This is really a nice place. The atmosphere of the museum is really fantastic and you will highly enjoy the whole place. It is also well maintained. This place is ideal for spending an awesome afternoon. This place is located in a big area so that the visitors can enjoy it. This place will take you to a different time. You will feel different at the same time. There are ancient war tanks that are preserved here. In fact, the modern museums in Bucharest are also very famous and renowned.
Location: Str. Fabrica de Glucoza, Nr. 2-4, | Sector 2, Bucharest, Romania
Timings: 9:00 AM - 5:00 PM
Further Read: 14 Places To Visit In Czechia On Your Europe Backpacking Trip
Bucharest is a very amazing place that can take you back to the historical period. You can come across a wide variety of historical things that are preserved very nicely. If you wish, you can also go through the roads and see the local products. It will be nice to know about the various types of local goods that are sold by the side of the road. So don't waste any more time and pack your bags for your trip to Europe with TravelTriangle right away!
---
Looking To Book An International Holiday?
Book memorable holidays on TravelTriangle with 650+ verified travel agents for 65+ domestic and international destinations.
---