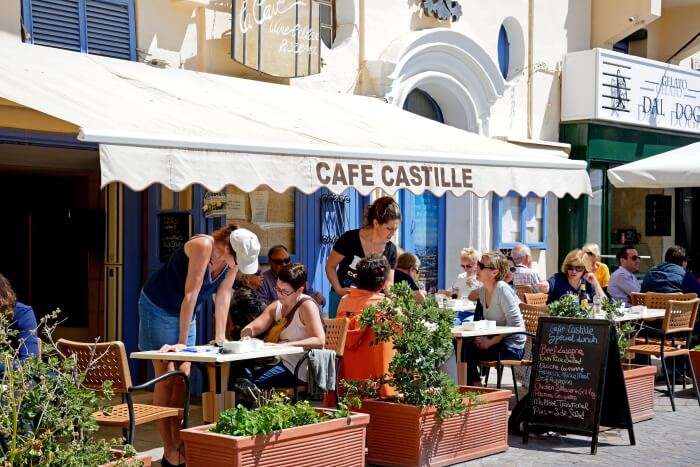 Of all the things that the Maltese are winning at, their appreciation for a truly good cup of coffee stands out! There are many cafes in Malta that whip up a satisfying cup of goodness that will take you straight to caffeine heaven. Apart from coffee, these cafes in Malta are a great place to unwind with friends or family. Whether you are looking for a brunch, a few desserts or even a hearty meal that does not involve elaborate dining; there are many options here.
10 Amazing Cafes In Malta
If you need a place to get your coffee fix in Malta, here we have listed 10 of the best cafes in Malta to help you narrow down on your options during your trip:
1. Coffee Circus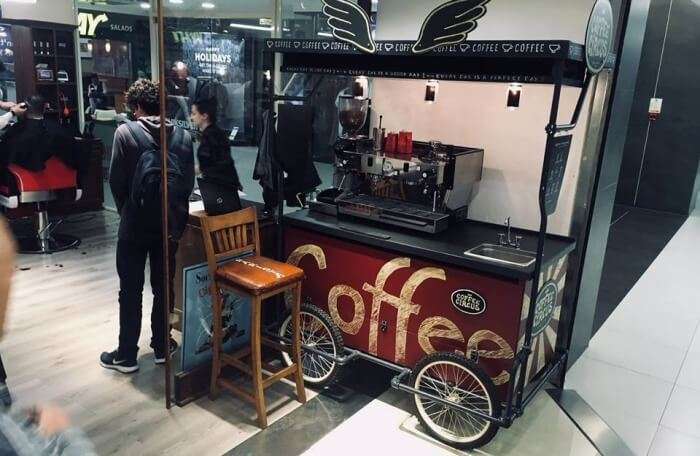 If somebody denies the fact that Coffee Circus is one of the best cafes in Malta, we would not be able to hold in our utter disappointment at their tasting palette. Yes, that is how good this place is. If you really think that you are a coffee lover, you would love to be perched on their pretty looking chairs with a cup of hot mocha in your hand while you look out at the endless sea. If you are here during summers, make sure you try out one of their iced lattes that are so good that you won't be able to have just one! This is the perfect place for a catch-up on some gossip material with long-lost friends because of the intimate seating. In fact, if you are looking for a cozy place for a date, we would recommend this place because of the great vibes that it exudes.
Location: 252 Triq Il-Kbira, Il-Mosta, Malta
Tripadvisor Rating: 4.5
Must Read: You Can Make Your New Year Memorable By Visiting Malta In December
2. Pallazo Parisio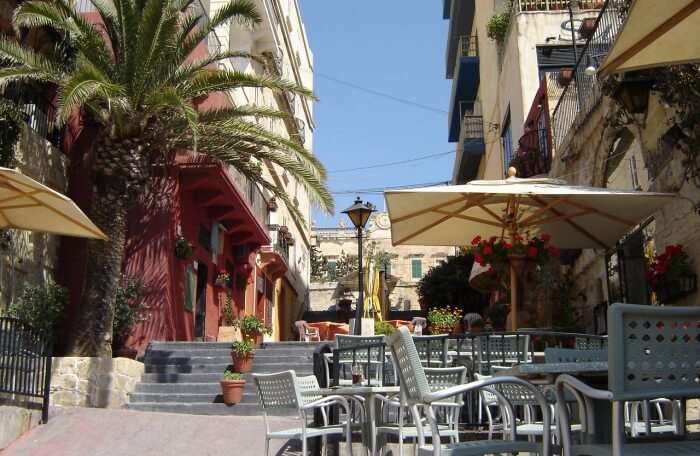 Talk about a gift from the heavens and this coffee shop comes to your mind. In fact, we feel that it is much more than a cafe where one can grab good coffee, it is an experience in itself. The green and beautiful Palazzo garden was converted into a coffee shop a few years ago and The Tea Room here is as beautiful as interiors can get. All the intricate, tiny details have been meticulously taken care of and it shows when you sit inside on the pretty furniture and look around. However, the large variety of teas on the menu is going to leave you confounded and wanting to order everything at once. Did we mention how Instagrammable this cafe is? Order one of their tiered food stands with delectable pastries, cakes, and scones and click away to glory! If you loved Princess Diaries as a child or just want to feel like the Queen-Next-Door, you should definitely include it in your itinerary and head there!
Location:29, Victory Square, In-Naxxar NXR 1700, Malta
Tripadvisor Rating: 4.5
Suggested Read: 10 Best Day Trips From Malta That Will Give You A Jaw-Dropping Experience
3. Fontanella Tea Garden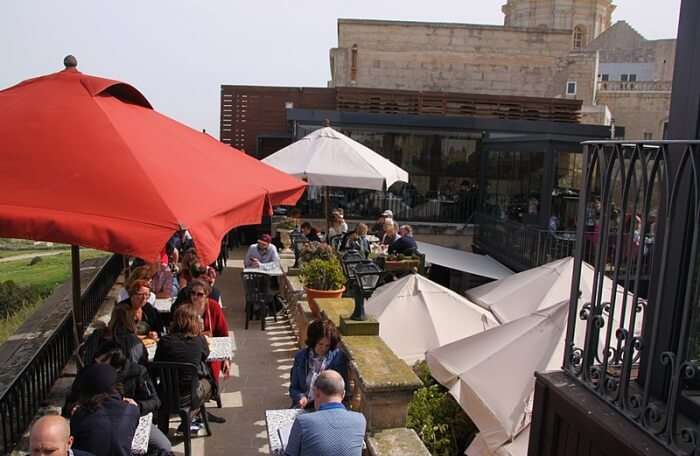 An almost mandatory pitstop on the way to Mdina, Fontanella Tea Garden is one of the best coffee shops in Malta and allures many tourists as well as locals to its breezy outdoor seating! It is located in a unique spot on the city's high bastions and offers stunning views of a large part of the island when one stands in its breezy outdoor terrace, which is decorated with green ferns, palms, and geraniums. Don't be fooled into thinking that the view and atmosphere are the only good things here, the reasons behind its fame are the delicious sweets and cakes, that are some of the best-served desserts in Malta
Location: Fontanella, 1 Bastion Street, Mdina, Malta, +356 2145 4264
Tripadvisor Rating: 4
4. Caffe Berry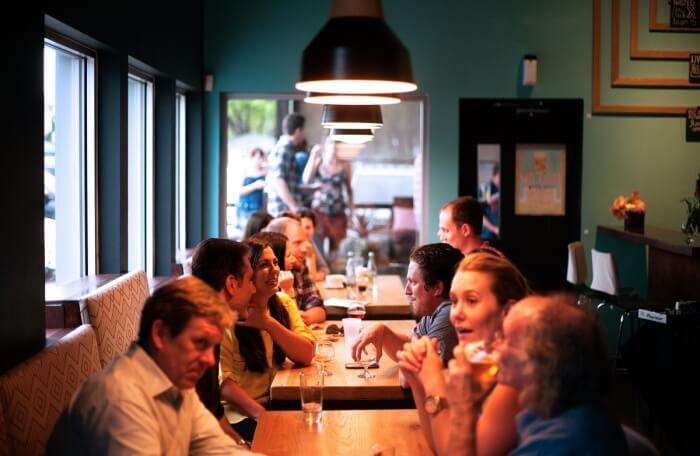 For a memorable caffeine experience, head to Caffe Berry which might be smaller looking than the options mentioned above but its eccentric indie vibe makes up for it! It is located at walking distance from Sliema's waterfront and you can fit it in your travel plans accordingly. There is an exciting range of items to be ordered on the menu here, all of whom are highly rated. The Italian coffee, juices, and homemade sweet foods as well as their signature drinks and yogurts that are seasonal appearances on the menu that should be on your table at Caffe Berry! You can also carry the eccentric taste of this cafe home by purchasing some of their finest teas and jams that are on sale.
Location: Caffe Berry, 69 St. Domenic Street, Sliema, Malta, +356 9992 3183
Tripadvisor Rating: 5
Suggested Read: Malta In Summer: A Detailed Guide For The Most Unique Experience!
5. Caffe Cordina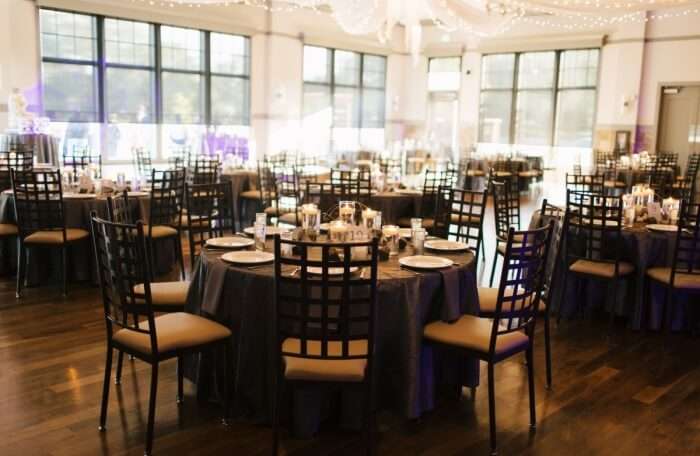 This way founded way back in 1837 and continues to be one of the best cafes in Valletta, Malta even today. Apart from the coffee, what allures most to this family-run outlet is its intriguing history. It is located in a historic palazzo on Valletta's Republic Street – opposite Republic Square and the National Library of Malta and is very easy to spot amidst all the landmarks. It started off as a small little confectionery that took pride in its high-quality preparation and homemade sweets and pastries. Over the last few decades, it has evolved and now includes a restaurant, tea room, pasticceria, gelateria, and a standing coffee bar at its center- all famous across Europe.
Location: Caffe Cordina, 244 Republic Street, Valletta, Malta, +356 2123 4385
Tripadvisor Rating: 4
6. Culto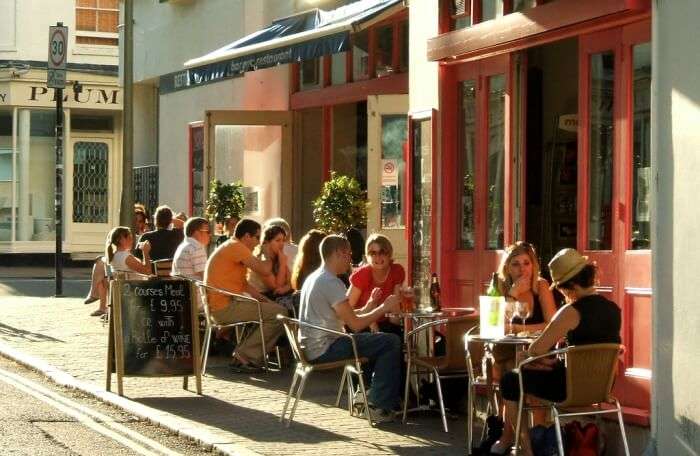 Another cafe/gem in Valletta that is hidden in the backstreets is Culto, an Italian cafeteria, and panineria that claims to serve the best coffee in the capital, and may even agree to their claim! It looks like Santorini in here, with minimalistic white decor. As you enter this small place of goodness, you will instantly smell a whiff of paninis filled with fresh and mouthwatering Italian dairy and meat products and cakes. Lookout for the board that lists an always-changing list of home-baked daily specials that are appreciated by most appetites from different nationalities.
Location: Culto, 49 St. John's Street, Valletta, Malta, +356 2749 6810
Tripadvisor Rating: 4.5
Suggested Read: 15 Top Indian Restaurants in Malta To Add A Desi Twist To Your Vacay
7. Cafe Ole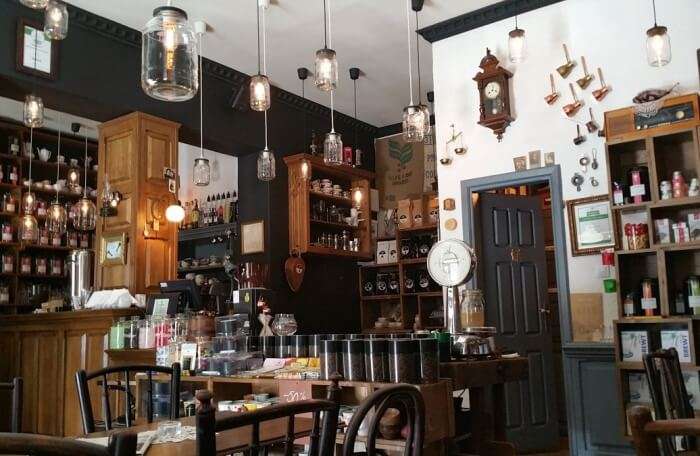 Popularly referred to as one of the best cafes in Malta and Gozo, Cafe Ole is a local's favorite and many call it the Starbucks of Malta since many regulars love to start their day with a dose of Ole's freshly brewed coffee in the morning. It is located in proximity to a bustling tourist area, the. Julian's main strand and the favorite item here is their signature blend cappuccino. We love the interior because it's quirky and crazy in its own way, and they serve some delicious sandwiches as well. You might find a waiting queue to get inside if you go there at peak hours, but one sip of their coffee and you won't regret it.
Location: Cafe Ole, 63 Main Street, St Julian's, Malta, +356 2136 4528
Tripadvisor Rating: 4.5
8. Molly's

Molly's is often ridiculed as being the Ladies or the Mom-Daughter cafe in Malta because of its lovely decor which is cozy and cutesy and is the perfect place to sip on some coffee while indulging in a heart-to-heart conversation with someone. Their homemade treats are prepared with love and care and you will fall in love with the pancakes after one bite. Try the salted caramel pretzel shakes served here and you will want to carry it with you everywhere!
Location: Constitution St, Mosta, Malta
Tripadvisor Rating: 4
Suggested Read: 11 Restaurants In Malta Where You Cannot Eat For Just Once
9. Mint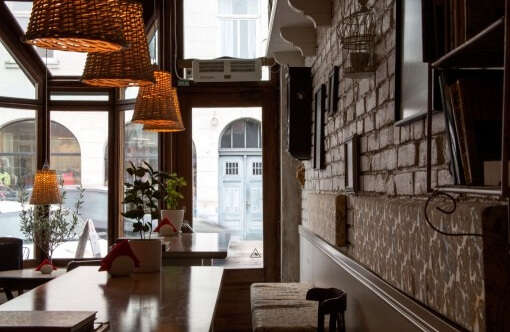 One of the best coffee shops in Malta to take your date to, Mint is a New Zealand inspired cafe that offers great coffee, great food and most of all, a stunning seafront view. The cuisines range from Moroccan to Thai food and there are many options of legumes, salads, grains, and pulses. If you are a chronic dieter, you will love this place even more since it caters to special diets ranging from keto to vegan!
Location: Triq Windsor, Tas-Sliema, Malta
Tripadvisor Rating: 4.5
10. Sicilia Mia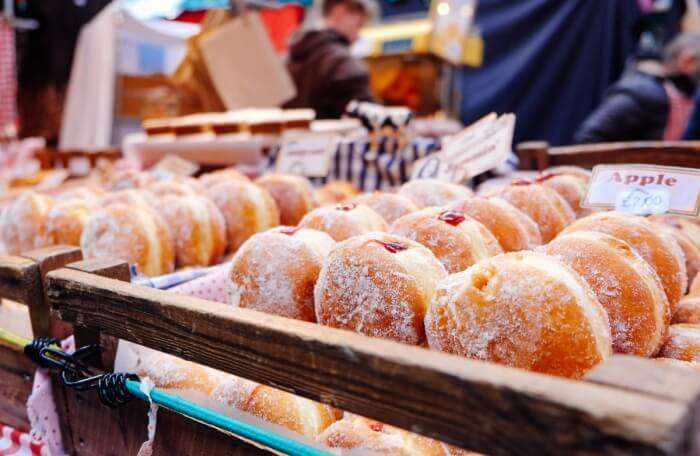 If somebody tells you that this small cafe in Birkirkara does not have a great terrace or a seaside view, do not pay them any heed because the food served here is truly out-of-the-world good! Sicilia Mia is the perfect place to stop for a quick mid-day break where you can indulge in their authentic Sicilian treats or their chocolate sculptures of Madonna or baby Jesus. The only bad feeling you will have in this shop will be for having a stomach that is not large enough to eat everything served here!
Location: Triq Il – Wied, Birkirkara, Malta
Tripadvisor Rating: 5
Further Read: 8 Best Nationals Parks In Malta That Make It The Best Wildlife Holiday Place!
One of the most popular and liked beverages in the world is coffee. And there is no other place than Europe to enjoy it to the fullest. Head to any of the above-listed cafes in Malta during your Europe vacay and you will be guaranteed a great time and greater coffee! Book your packages from Travel Triangle for an unparalleled tourist experience.
---
Looking To Book An International Holiday?
Book memorable holidays on TravelTriangle with 650+ verified travel agents for 65+ domestic and international destinations.
---