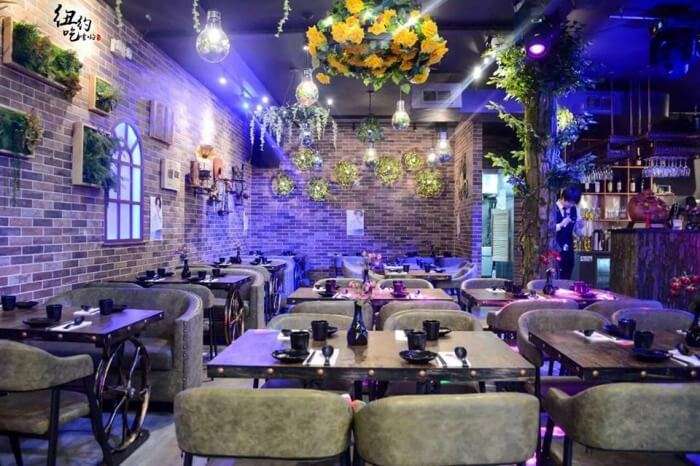 Bukit Batok is a residential town located in Singapore's eastern boundary. This planning area is often abbreviated as Bt. Batok is ranked 25th largest and the 12th most populous residential town in the republic. The planning area is humongous and looks exceptionally beautiful at night. The residential area is so big that it seems you are in a different city altogether once you enter here. The tall buildings, swimming complexes, beautiful parks, awesome restaurants and the cleanest of roads make Bukit Batok the most beautiful residential town in Singapore. There are many restaurants in Bukit Batok area and each of them can be tried if you are here. Out of all the amazing restaurants in the area, here's a list of the best 10 of them.
10 Best Bukit Batok Restaurants
These 10 places to eat in Bukit Batok offer delicious food, heartwarming hospitality, and a soothing ambience that'll add magic to your evening here.
1. iO Italian Osteria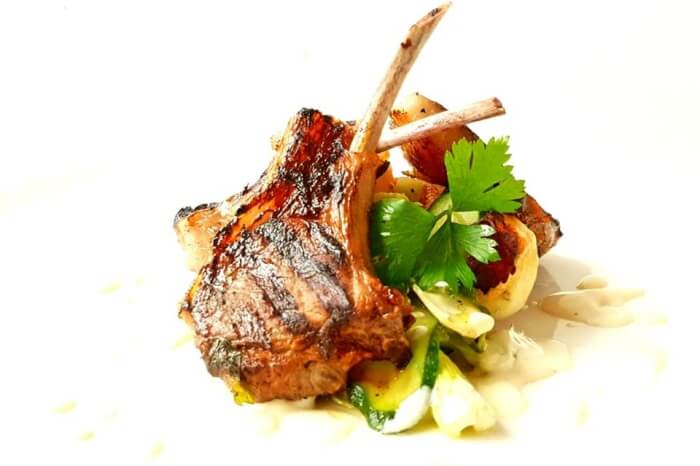 The iO Italian Osteria restaurant is one of the most awesome restaurants in the Bukit Batok area and is popular for its quality of food and amazing service. No matter whether you come here with family or with your friends, you will surely have an amazing time here. This is a perfect place to dine and take back some wonderful memories back home. The politeness and courtesy of the staff will surely win your heart.
Location: 4 Hillview Rise #02-01 the Hillier | HillV2, Singapore 667979, Singapore
Cost for two:INR 1820
TripAdvisor Rating: 4.5
Suggested Read: Honeymoon In Singapore 2022: Your Guide To The Most Romantic Places & Experiences!
2. Cacio e Pepe Italian Restaurant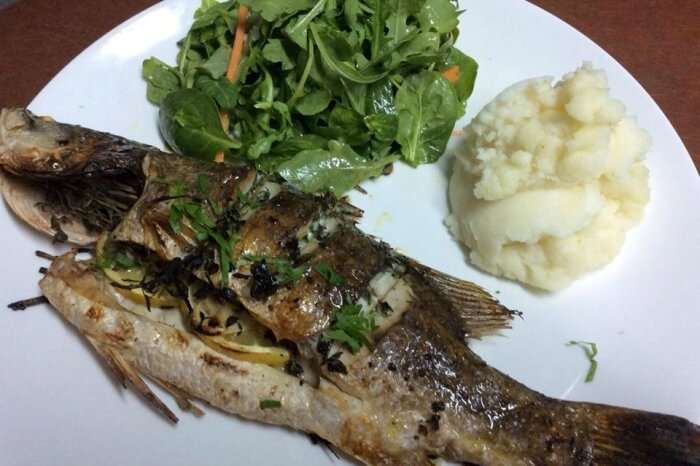 If you are looking for a restaurant in Bukit Batok that serves the best Italian cuisines in the area, this is the one you must visit. One of the best things about this restaurant is that whatever they make, they never compromise with the quality and everything is prepared fresh and quick. Although the restaurant is famous for serving the Italian delicacies, they serve exceptional preparations of other cuisines as well. It is best for family lunch and dinner.
Location: 3 Chu Lin Road Bamboo Grove Park, Singapore 669890, Singapore
Cost for two: INR 1820
TripAdvisor Rating: 4.5
3. Teochew Restaurant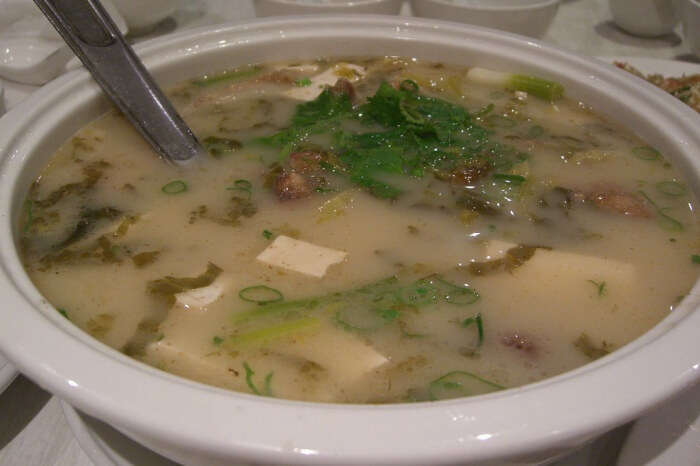 Teochew restaurant in Bukit Batok is one of the most popular restaurants in the area and is packed with people on all days. The food is not very costly and not very cheap as well but is affordable surely.The quality of food will never disappoint you and since the pricing is reasonable, it feels every penny worth here.The portions of food are large and sufficient for two if you are ordering for one. Apart from lunch and dinner, you can have light refreshments here as well.
Location: 374 Bukit Batok Street 31, HDB Bukit Batok, Singapore 650374
Cost for two: INR 1715
TripAdvisor Rating: 3
4. Blossom Garden Restaurant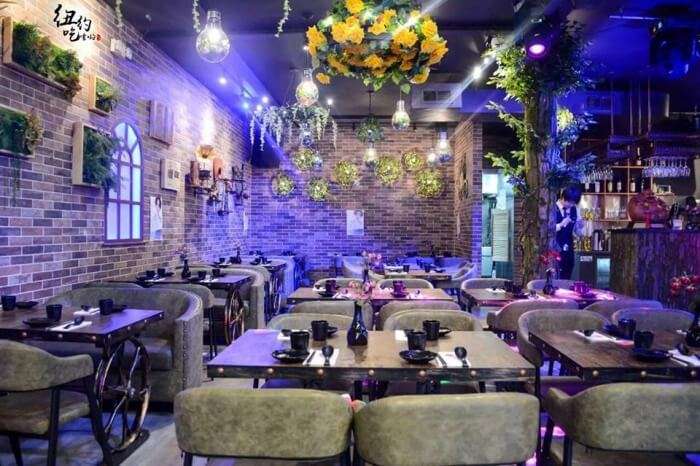 The food in the Blossom Garden Restaurant is served hot, fresh and served with utmost care and patience. People come here mostly for dinners but the overall quality of food is great even when it comes to lunch and breakfast. They make Chinese food the best in the area and you must try them while you are here. The smell of incense inside the restaurant is majestic and gives you an energetic feeling. With comfortable seating and ambiance, this is a must visit restaurant in Bukit Batok.
Location: 2 Bukit Batok West Ave 7, Singapore 659003
Cost for two: INR 2200
TripAdvisor Rating: 3
Suggested Read: 10 Best National Parks In Singapore For Soaking In Ultimate Bliss Amidst Nature
5. Acqua e Farina Pte Ltd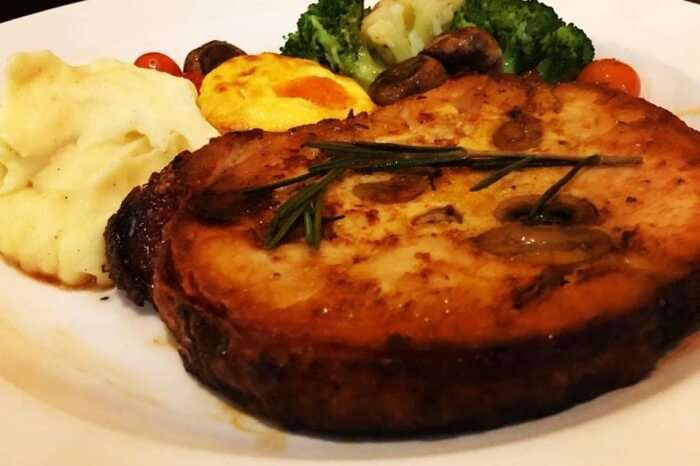 Once you visit this restaurant, you will become a regular customer of this place without a doubt and will surely come back again and again to explore all the dishes here. The specialise in Pizzas, Pastas and other Italian dishes as well. The European dishes they too are very delicious. The family atmosphere of this place is very attractive and the pleasant and the comfortable ambiance wins your heart instantly. The staff greets you with a warm smile and the exceptional service at this place is what brings you back here again and again.
Location: 400 Upper Bukit Timah Rd, Singapore 678050
Cost for two: INR 1820
TripAdvisor Rating: 4.5
6. Phoenix Indian Restaurant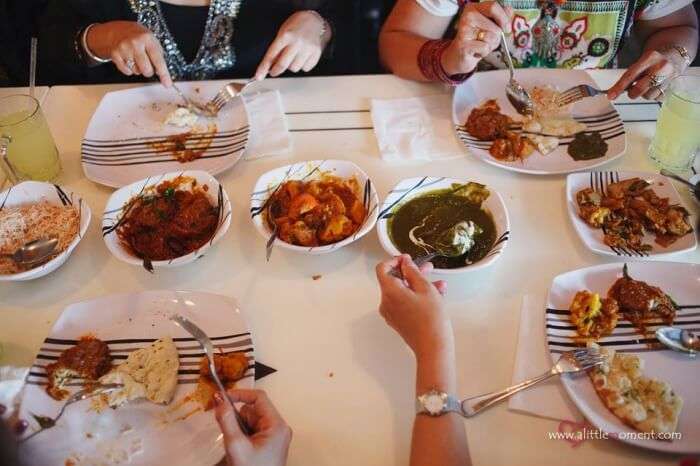 If you are looking for Indian restaurants in Bukit Batok, the Phoenix Indian Restaurant is the one you must surely visit. The authentic Indian delicacies prepared with the selection of the best and fresh herbs with great quality spices are served in a simple yet amazing atmosphere that makes your dining experience better. The North Indian as well as the South Indian delicacies are very delicious and no matter from which part of the world you are, you will surely enjoy eating here.
Location: 4 Phoenix Rd, Singapore 668158
Cost for two: INR 600
TripAdvisor Rating: 4
Suggested Read: 54 Remarkable Places To Visit In Singapore In 2022 Where A Wandering Heart Finds Peace
7. Siam Square Mookata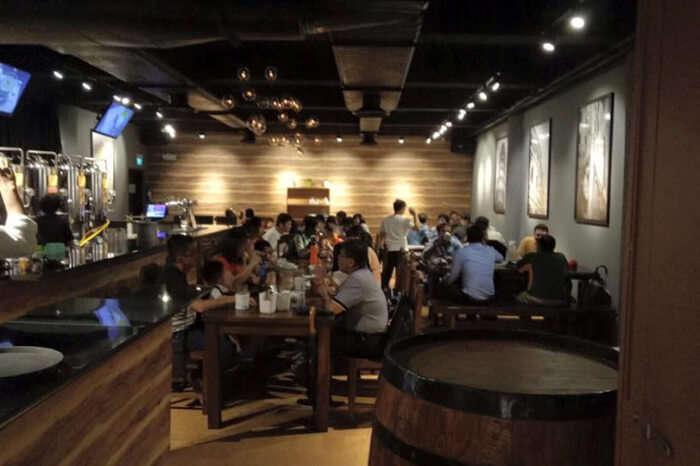 From casual refreshments to the main course of lunch and dinner and celebrating birthday parties, this restaurant does the job perfectly for you. The menu is not huge but whatever you get is made with exceptional quality and taste. The vegetables used are fresh and the portions served are large and sufficient. The prices are very affordable and you can visit the restaurant quite frequently without worrying about your pocket. Get your friends and family here along with you to have the best dining experience of your life.
Location: 155 Bukit Batok Street 11, Singapore 650155
Cost for two: INR 500
TripAdvisor Rating: 5
8. Joyden Canton Kitchen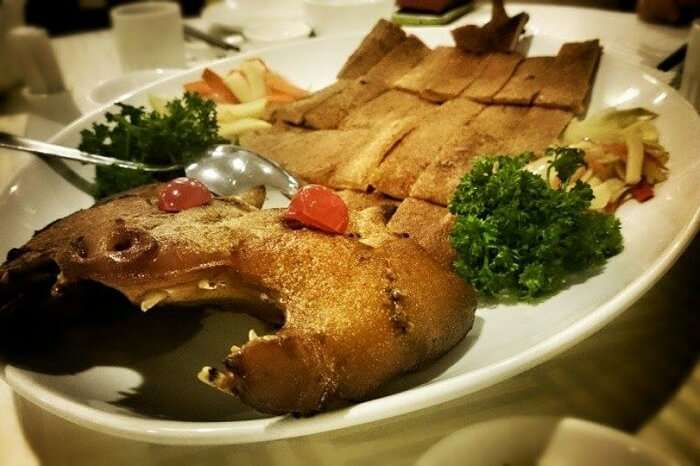 If you are looking for authentic Cantonese cuisine, just drop in to Joyden Canto Kitchen to satisfy your taste buds. The portions are not too large and the price is also a bit on the higher side but trust me, whatever you pay here is worth as the quality of the food is excellent. You must book a table in advance as the restaurant is packed mostly every day. The Chinese dishes are something you must try here and you will surely love them. The ambiance and the interiors compensates for the higher price.
Location: 4 Hillview Rise, #02-21 HillV2, Singapore 667979
Cost for two:INR 500
TripAdvisor Rating: 4
Suggested Read: 10 Hills In Singapore For A Great Adventure In The Lion City
9. Kinsa Sushi Restaurant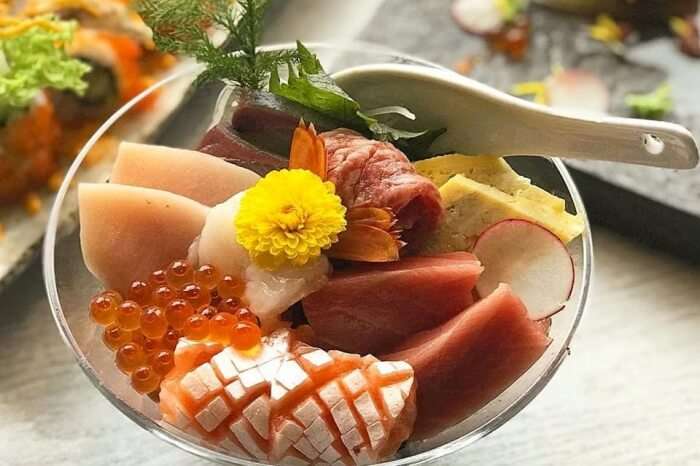 The Kinsa Sushi Restaurant is one of the best restaurants in Bukit Batok if you are looking to try the Japanese or Asian cuisines in Singapore. The waiters will recommend you the dishes as well and you must try them as they are the specialties that day. You can either dine in or take away as per your wish. The service is very satisfactory everybody who visited the restaurant rated it high in terms of quality and service. The Japanese authentic dishes are here to die for specially the Sushi.
Location: 4 Hillview Rise, HillV2 #02-02, Singapore 667979
Cost for two: INR 1000
TripAdvisor Rating: 4
Suggested Read: Night Safari In Singapore: Experience The Adventure!
10. New Ubin Seafood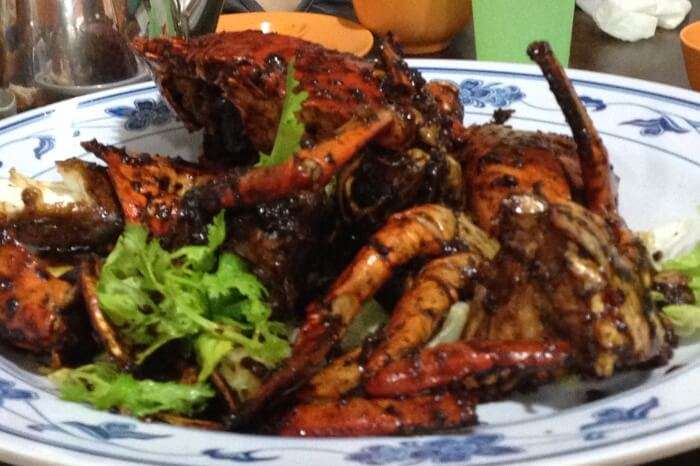 The New Ubin Seafood is one of the best restaurants in Bukit Batok that serves seafood of exceptional quality. If you are a seafood lover and visiting Bukit Batok, you must come here with your friends and family to enjoy the best seafood experience in the area. The quick service offered by the staff will surely win your heart and you don't have to wait for a longer time for your favourite food to arrive. Price is not too high and is quite affordable.
Location: 63 Hillview Ave, Level 6 Canteen, Singapore 669569
Cost for two: INR 1250
TripAdvisor Rating: 4
Futher Read: Romantic Hotels In Singapore
The above list of restaurants in Bukit Batok are best ones amongst the rest and if you are here, you must visit all of them to have the best dining experience of your life on your trip to Singapore with TravelTriangle .
---
Looking To Book An International Holiday?
Book memorable holidays on TravelTriangle with 650+ verified travel agents for 65+ domestic and international destinations.
---