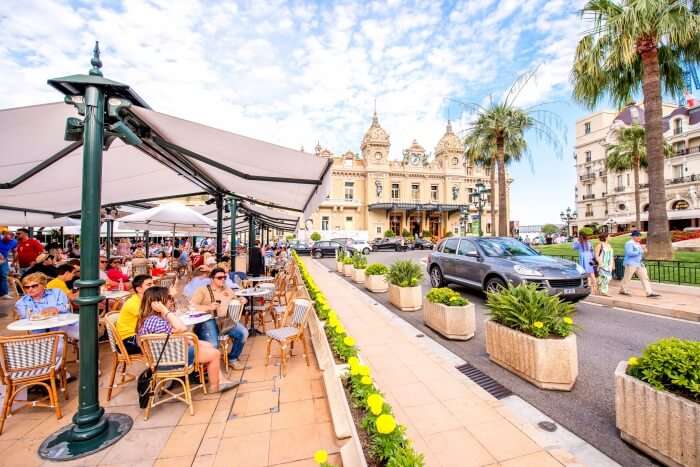 The Principality of Monaco has a 'royal' outlook and a touch of majestic grandeur. The opera house, the luxurious hotels and boutiques and the nightclubs where the rich and famous vacation is a place for those travelers who like to indulge in a bit of 'high-life'. Tucked away in the nooks and corners of this coastal state are also some of the best cafes. Cafes in Monaco exude the same splendor that the city is known for.
7 Best Cafes In Monaco
If you are going to Monaco, you better visit some of these amazing cafes in the country. For all your coffee related issues, these restaurants are at your service:
1. Café de Paris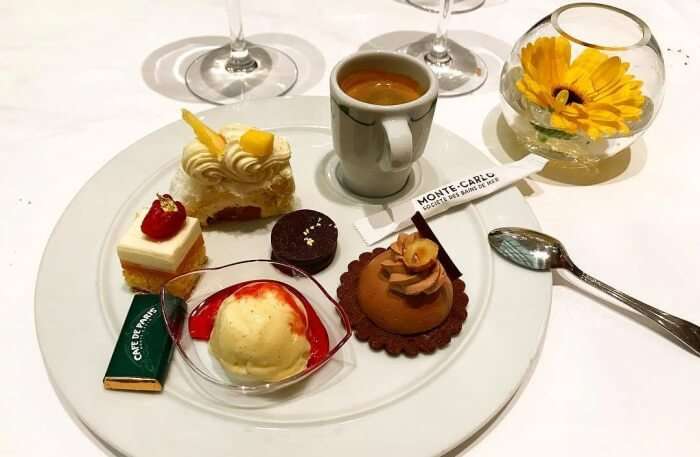 Image Source
Elegance is the perfect word to describe this famous café. One of the best and the oldest cafes in Monte Carlo, Monaco, the time stands still here while you sit and sip on a cup of coffee and relish the exotic dishes that they serve. With the 'front-row' view of the legendary Place du Casino, the brasserie's architecture reminds you of the old Paris-style cafes. The windows, the bright and big halls and also the way the waiters there serve you the dishes – just everything about this place gives you a Paris-like feel. This café, with its old-world charm, is open throughout the day and all through the year. The terrace bar of this café also whips up some mind-blowing cocktails towards the evening.
Must Read: 35 Best Places To Spend Christmas In Europe 2021: Where Festivities Breathe Magic Into The Air!
2. Gerhard's café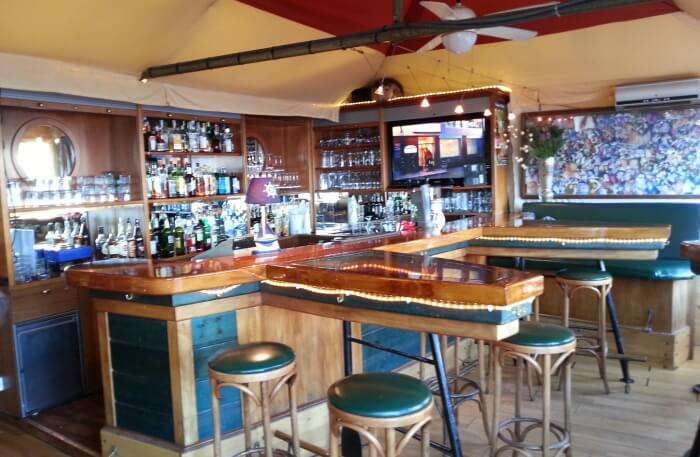 One thing that you need to know about Monaco is that its cafes are not just about the coffee and snacks; they also serve drinks and that is what is unique about the cafes here. Gerhard's café in Monaco is one such fine example. The casual café, complete with a maritime décor is situated right on the Fontvieille Port, with stunning views of the Italian and French Riviera. This café has a personal touch to it as the owner himself greets you and makes you feel right at home. On the menu are lots and lots of drinks, coffee and also a wide variety of food. The café is a favorite haunt for those who work at the harbor and the tourists alike. While the Formula One race happens in the city of Monaco, it is difficult to find a place at this café. The owner is also credited with getting the world-famous Oktoberfest to this princely city.
Suggested Read: 17 Spots For Snorkeling In Europe Every Underwater Enthusiast Must Visit
3. Valentin café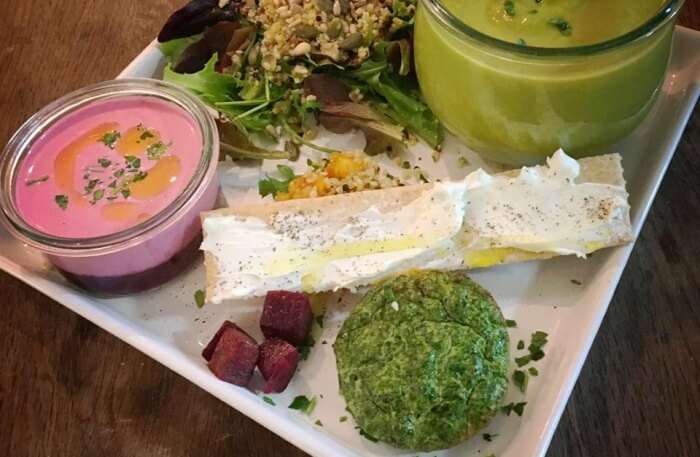 This charming little café is in heart of Monte Carlo and is located in an arcade, the Park Palace Gallery. The café brings the flavors and taste of Italy into this city with an amazing selection of coffee and the dishes. What makes the café unique and worthy of a visit is its pastries section. Also, the fact that they do not have a fixed menu; it keeps changing every day, keeping the food fresh and healthy for you to eat. This is also a café where you can chat up with total strangers and still have a good time, especially the very friendly owners of this café. The décor of the café is simple yet elegant, while you sip on a glass of wine and enjoy the specials of the day. The café also serves an amazing Tapas dinner, which is totally worth it.
Suggested Read: 13 Frolicsome Beaches In Europe For All The Excited Beach Bums Across The Globe
4. Emilie's Cookies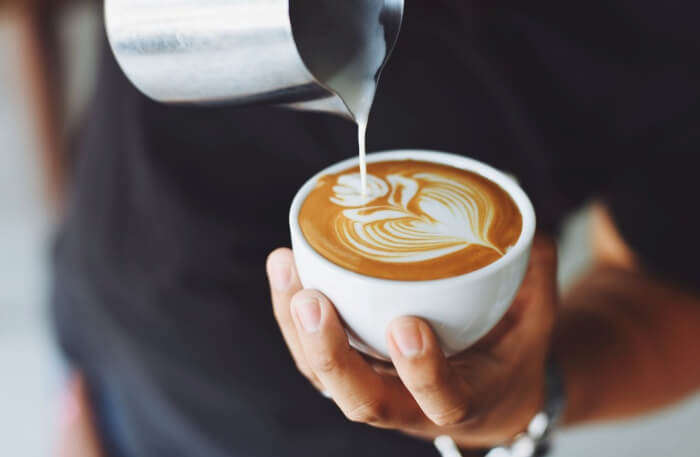 The name speaks for itself. Started by two neighbors in 2007 in Nice, France, they have branches all across France and the first of it was opened in Monaco in 2013. Located on Promenade Honore, this chic café serves one of the best cookies you will ever taste. The décor is so Parisian with its pastel chairs and tables, that it makes the experience better. Also, thrown in are some soothing lighting and a cozy ambiance overall. Of course, the deliciously, melt-in-the-mouth cookies is why this is worthy of a visit here; you get them free even when you order a coffee! But, what is even more exciting is the range of hot chocolate combinations that the café boasts of. Bagels and the smoothies are also delicious at this café and worth a try. This is one of those cafes, where you take in the ambiance, while you sip on your coffee and take a bite of those cookies – all at a slow pace.
5. Gran Caffe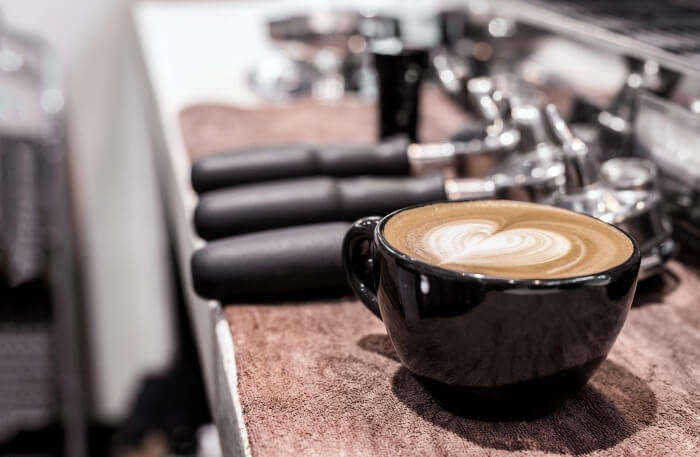 This café is all about the location. Amazing is the word to describe it. It is a lovely and big café located right next to Monaco's train station. The décor is again Parisian, but with a twist of modernity in the furniture and the lighting. Serving Italian cuisine, their menu keeps changing every day and so, you can rest assured that the food that they serve to you is as fresh as it can get. It is a lounge bar and a café combined, so you have your usual coffee and food, but you also have the best of wines and cocktails. The café serves home-made cakes and even the famous Italian gelatos along with your cup of coffee and if you have a pet, they are welcome too, as it is a pet-friendly café.
Suggested Read: Guess Which European City Gets The Title Of World's Most Liveable City This Year!
6. Metcafe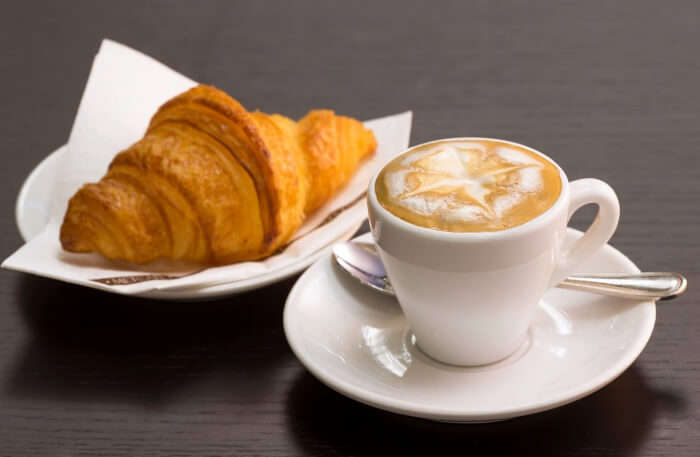 The locals will vouch for the cappuccino here and they say it is the best; we could not agree more. Located in one of the busiest malls, the Metropole, this cute but chic café will take you by surprise. Chef Joël Robuchon knows his food and drinks quite well and all the dishes that they serve here are gourmet and fresh. It offers a wide variety of creative cakes and pastries, hot and cold dishes, salads, sandwiches and much more. They serve the likes of peppermint tea made with actual peppermints. Authentic and modern, this café pulls crowds throughout the day; so, when you get a place there, just go for it. You definitely do not want to miss the treats at this café.
Suggested Read: This Winter, Escape To The Best Honeymoon Destinations In Europe In Winter 2021-22!
7. Sweet Therapy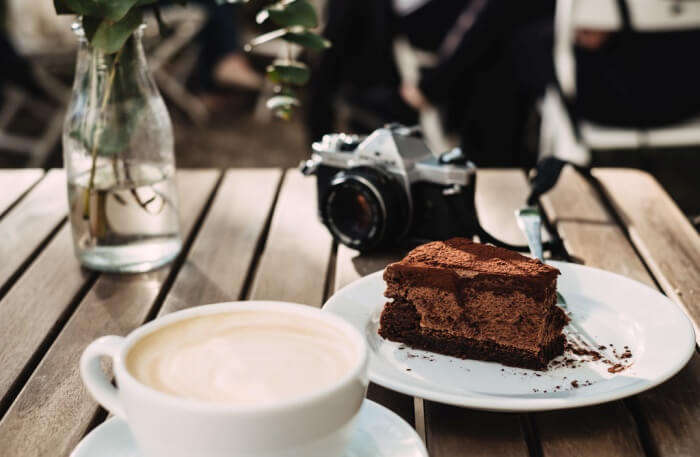 This place is a paradise for both adults and children; more so for the latter. The place is just magical with a wide variety of candies that they have to offer. For the adults, they also have champagne candies! What else does one need! The 'flower'y is a great place to sit in and enjoy the view and also some sweet treats. Sweet and savory popcorn, milkshakes, fresh fruit smoothies – you name it and they have it. The staff there are very helpful and are more than glad to assist you in choosing the best candies to take home. There are so many kinds of candy combinations to choose from that you will be spoilt for choice. If you do not know what else to buy, how about a bouquet of marshmallows! This is a boutique for candies and it sure is going to be difficult to drag your kid out of this wonderland. This is a mini-candy town where there also options like sugar-free, gluten-free, animal gelatine or vegan!
Further Read: 31 Traditional Festivals In Europe That Will Up The Fun Factor Of Your Euro-Tour In 2022
The princely state-city of Monaco is dotted with many such cafes. Cafes in Monaco don't just stick to the traditional coffee and snacks, they diversify and therein lies the charm of these cafes. Some are big and majestic carrying the old-world charm, while some are modern and chic and offer a cozy ambiance. There are cafes that serve gelatos as their specialty too! A trip to Monaco will be a perfect blend of food, drinks, beauty.
---
Looking To Book An International Holiday?
Book memorable holidays on TravelTriangle with 650+ verified travel agents for 65+ domestic and international destinations.
---