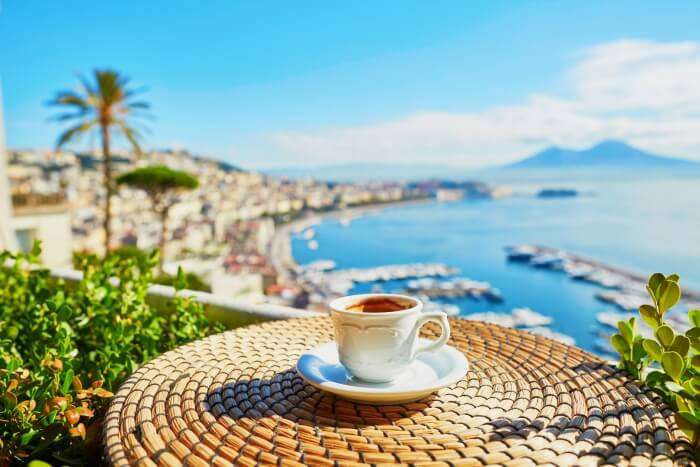 Apart from its rich cultural heritage and world-renowned architecture, Naples is known for housing some of the most stunning cafes and restaurants. In fact, you'd be stunned to know that there exists no block in the city without a cafe. Cafes in Naples can give you a taste of the most exquisite Italian coffee, which we know as espresso. You might find yourself hooked to multiple shots of caffeine in the day after spending some time in Naples (much like Italians themselves). We have curated a list of 10 the best cafes in Naples, Italy where you can get a good caffeine fix:
8 Selected Cafes In Naples
These cafes have years of expertise in serving up espressos with rich and frothy consistency and you will find yourself amazed with what a cup of good coffee can do to your day.
1. Bar Mexico, Piazza Garibaldi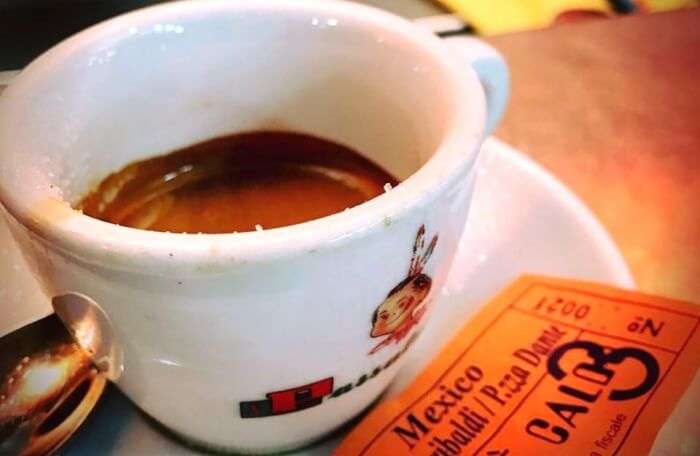 While the name of the cafe might give you an impression of a Tapas bar serving margaritas and enchiladas, it is much more than that. Bar Mexico is a franchise outlet of the huge chain with outlets spread around Southern Italy. Its specialty is the Passalacqua coffee it whips up and you have to taste it during your time in Naples. The decor and ambiance of these outlets are stunning and takes you back to the '60s. The waiters are clad in uniforms of a different era and mixed with the snazzy orange decor and strong lighting scene, you will feel like you've reached the 60's via a time machine. Coffee is served in what is known as a tazza calda (hot cup) in Naples and is of a rich and thick consistency served with sugar on the side. Many believe that Bar Mexico serves the best espresso and is one of the best cafes in Naples, Italy.
Location: via 80133, Via Alcide de Gasperi, 43, 80133 Napoli NA, Italy
TripAdvisor Rating: 4.5
Must Read: Italy In December 2022: Top 6 Places That Take You Through The Best Of This Winter Paradise!
2. Gran Caffè Gambrinus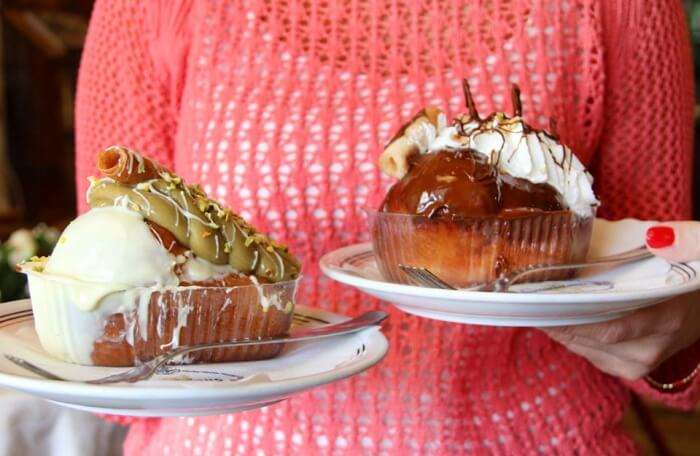 It is not possible to visit Naples and skip a visit to the Belle Èpoque Gambrinus. It is more about the luxurious experience here and not just the coffee that they serve. If you are in a hurry, you could order your caffeine on the go otherwise we would highly recommend you to get an experience of the luxurious dining affair it is to sit here while you sip your coffee and binge on some delicious cake. It was established way back in 1860 in the center of the city and has been winning the hearts of locals and tourists ever since. This cafe has an old-world regal ambiance and decor that makes all visitors feel like they are a million bucks. There is a terrace seating as well which lets you look at the splendid views of the Teatro San Carlo. Gambrinus is often frequented by opera enthusiasts who get their favorite coffee before visiting the theatre located opposite.
Location: Via Chiaia, 1, 80132 Napoli NA, Italy
TripAdvisor Rating: 4.0
3. Buona Merenda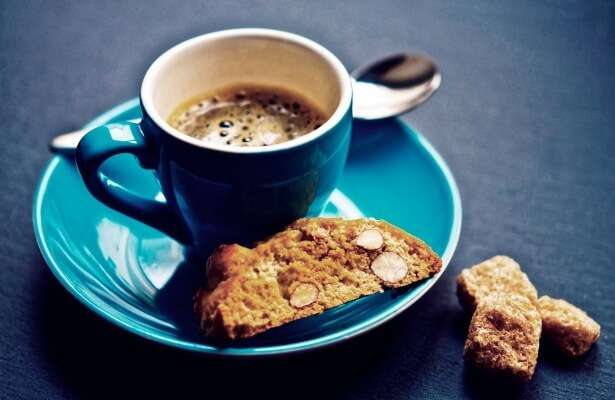 One of the cute cafes in Naples, Buona Merenda is a lot like chocolate. It is loved by everyone. popular with everyone. Not only is the atmosphere welcoming and charming, but the brisque baristas here go the extra way to ensure that the experience is a great one for you. While the menu here is a mainstream cafe and traditional, every dish on the menus is to die for especially the croissants and the blueberry muffins. If you want to go for something lighter on the belly, you could order a sandwich or garlic bread too. The coffee served here is delicious and has often been referred to as one of the best in Naples.
Location: Via San Biagio Dei Librai, 19, Napoli, Italy +39 081 580 2274
TripAdvisor Rating: 4.0
Suggested Read: 16 Enchanting Beaches In Italy For An Unforgettable Vacation By The Ocean
4. Birdy's Bakery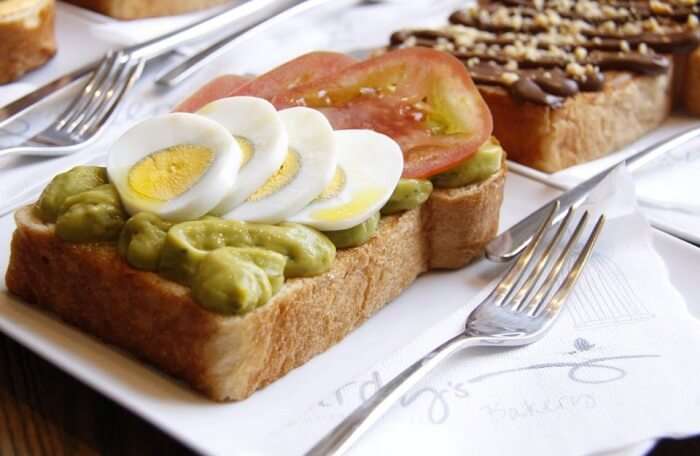 If you are looking for a good cafe in Naples that is located towards the center of the city, Birdy's Bakery is the ideal spot for you. It is a cutesy elegant cafe which is great for those who are looking for just a coffee or a brunch meal. This cafe is where Italy meets and America and the dishes served here aren't traditionally Italian in any sense. Hence, if you want to take a break from heavily-influenced Italian coffees then you must visit this place. The menu is a never-ending one and all the options might leave you confused while deciding what to order. There is everything from fruits and sandwiches to pretzels and pancakes. A recommended way to go about is to visit this cafe to get your energy before you proceed for other plans that you have made for the day.
Location: Vico Belledonne a Chiaia, 14B, Napoli, Italy +39 081 497 6400
TripAdvisor Rating: 4.0
Suggested Read: 10 Best Hostels In Italy That Are Perfect For An Affordable Sojourn
5. Chalet Delle Palme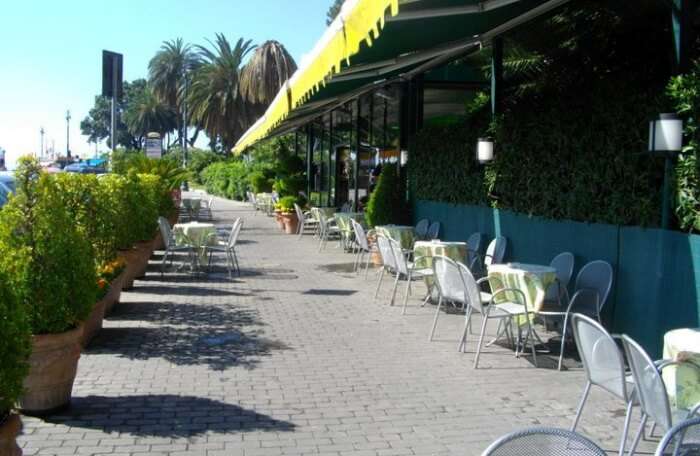 One of the most loved stop-overs by tourists, especially for brunch, Chalet Delle Palme is loved by tourists who frequent it more often than you can fathom. It is located right opposite the port making it a great destination for tourists. It is a casual cafe serving delicious coffee and nibbles such as pastries etc. You could also sit in the area outside and look by at the Italians who cross by or the stunning surroundings of the port.
Location: Via Francesco Caracciolo, 1, Napoli, Italy +39 081 681266
TripAdvisor Rating: 3.5
6. Gran Caffè Cimmino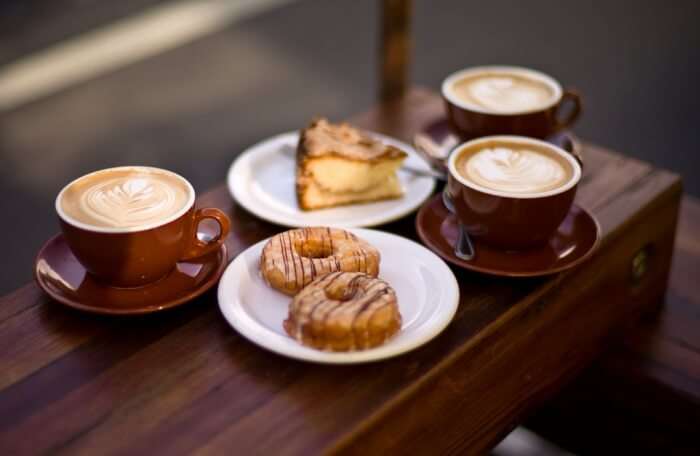 For those who love doing what is not mainstream, this cafe is nothing like the other Neapolitan bars you have visited. This cafe is an important part of the average Neapolitan routine and hence, you will find it packed during peak hours. It is an intriguing experience to visit this cafe at 9 am in the morning when the crowds make their way in to grab their favorite cuppa and croissant and head for their day. This is a plush place which offers wi-fi and is also perfect for those who are looking to catch up with some work on the go. Visit this cafe to understand Neapolitan coffee rituals the right way!
Location: Via Gaetano Filangieri, 13, 80121 Napoli NA, Italy
TripAdvisor Rating: 3.5
Suggested Read: Shopping In Italy: 6 Best Places For The Shopaholics To Indulge In An Extravaganza
7. Stairs Coffee Shop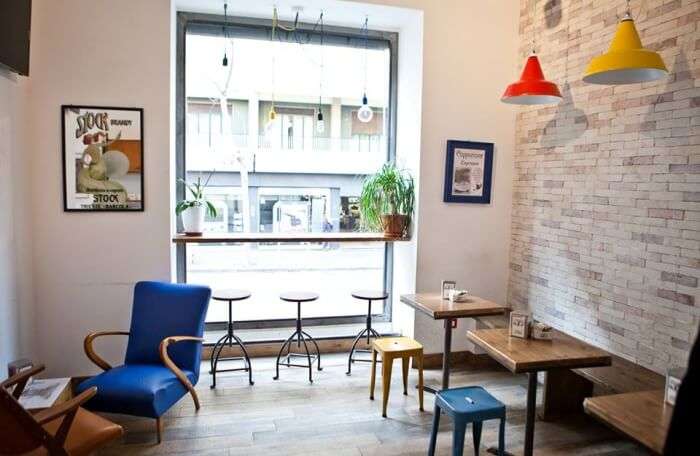 This cafe manages to strike the right balance between serving the best of America's greasy delicacies and the traditional Italian foods. Customers have the choice to choose from traditional American brunch foods like pancakes, donuts and muffins and Italian delicacies like brioche, salad, sandwiches, and croissants. Irrespective of the food you order, a must is the Cuban coffee served in this irresistibly charming cafe making it one f the best Cuban cafes in Naples. Carry a pack of your favorite cigars and sit back to enjoy the wonderful vibe here.
Location: Via Luca Giordano, 96, Napoli, Italy
TripAdvisor Rating: 3.5
8. Gran Caffè La Caffettiera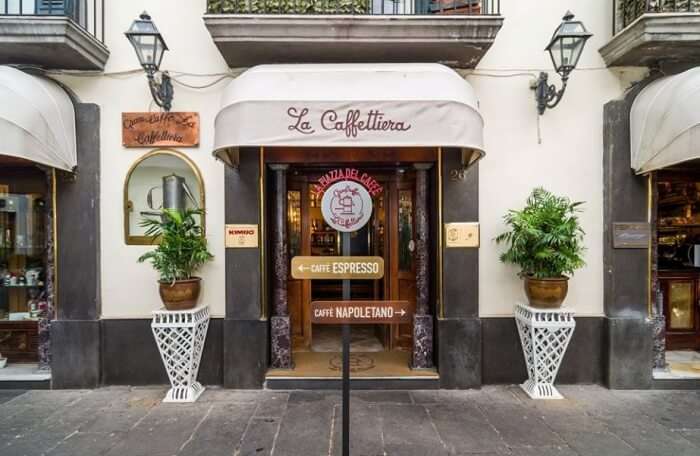 If you want to meet your girls for a typical catch-up that resembles Sex and the City cafe dates, head to this cafe. It is located in Chiaia, a lovely neighborhood and is truly an undiscovered gem. We love that this cafe manages to offer to solemn and tranquil time in an otherwise busy locality in an ever-hustling city. The outdoor terrace is fabulous with posh ladies of pearls and parkas. For a truly pampered experience, visit this cafe during your time in Naples. While this one is mentioned way lower in the list, it is equally as awesome as the ones mentioned above.
Location: Piazza dei Martiri, 26, 80121 Napoli NA, Italy
TripAdvisor Rating: 3.5
Further Read: If You Only Have 2 Weeks In Italy, These Charming Places Should Make The Cut To Your Itinerary
These coffee shops have become more than a stopover for a cup of brew. In these past decades, they have gained enough popularity that they are known as the landmarks of the city. The above-mentioned Cafes in Naples are a lovely experience that you must experience. Book your packages from TravelTriangle for a sip of the lovely espresso served in these cafes! So, when are you booking your tickets to Italy?
---
Looking To Book An International Holiday?
Book memorable holidays on TravelTriangle with 650+ verified travel agents for 65+ domestic and international destinations.
---