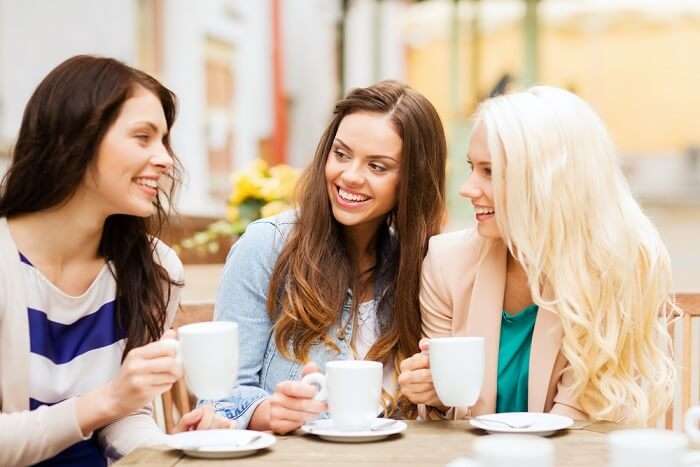 The city of Nelson is a significant tourist location because of the serene beauty of nature one gets to feel here, thus making it perfect for nature lovers. There are a number of fun things to do along with various adventurous activities that can take your Adrenaline on the next level. If you're a chaser for the thrill, this might be the right place for your extravaganzas. However, this city is also famous for some of the most amazing cafes you would find anywhere.
There are a number of affordable cafes in Nelson city that might not even end up taking a toll on your pocket and can help you have an amazing feel of the city. We have prepared a list of 10 best cafes in Nelson New Zealand that must not miss at any cost. So, if you've selected Nelson as your next travel location, these are the Nelson restaurants and cafes that you need to check out as soon as you get there.
Best Time To Visit Nelson
You need to plan your trip according to the type of activities you're planning to do in Nelson. There are numerous tourists who happen to be in this city during the warm months of December to February, you can also choose to go during Spring. Spring time in Nelson happens to be during September to November and manages to attract a lot of tourists from all over the world. Your hotel bookings along with other hirings like that of a travel guide should be managed prior to your trip so as to ensure that you don't end up getting into a troublesome situation.
10 Best Cafes In Nelson
The cafes in Nelson, New Zealand, are surely going to be helpful if you're visiting this city on a budget too tight that it's difficult for you to spend top dollar on too expensive places. Having said that, check out this list of 10 amazing cafes in this city.
1. Melrose House Cafe
This must be the first pick for your cafe exploration in the city of Nelson as it is one of the most renowned cafes in the city. Melrose House cafe in Nelson happens to attract a lot of tourists on a regular basis because of the top quality of service one gets here. You need to reach Brougham Street in order to reach this cafe and spend some quality time with someone you take along or just yourself.
The best dishes and cuisines of this cafe
You can get various cuisines options in this cafe ranging from contemporary to vegetarian. Also, this cafe is a pure bliss for vegans because of the wide range of vegan-friendly food items that you can enjoy while being here. Apart from this, Melrose House cafe has various gluten-free options so as to ensure that you get to take care of your health while being in the city of Nelson.
Must Read: 8 Amazing Day Trips From Nelson That You Wouldn't Wanna Miss!
2. Morri Street Cafe
This is yet another amazing cafe you need to visit in Nelson, New Zealand. Morris Street cafe is located near the center of the city and is a major tourist location. What attracts so many visitors on a daily basis the amazing breakfast menu one gets while being here. So, if you're visiting Nelson, now you know the perfect spot for your morning coffee.
What this place specializes in?
The black coffee of Morri Street Cafe is known to be the specialty of this place and is something that must not miss out at any cost. Apart from this, there are various other delicacies that can be enjoyed while you're here. Do not forget to decide your budget before you head to this cafe or any other one in the city.
Suggested Read: Food Festivals In New Zealand 2022: To Indulge In The Country's Most Exclusive Delicacies
3. River Kitchen
This is yet another cafe in Nelson that you must not miss out at any cost. River cafe in Nelson is situated at Trafalgar Street in the city of Nelson and can be visited if you want to have to a nice wine time. Apart from other delicacies, you can get an amazing toast of wine while being in River Kitchen cafe of Nelson.
About food and the service
While you might have to wait in order to get your food on the table, the food quality is at par in this cafe. A cup of amazing coffee can be enjoyed while visiting this cafe.
4. DeVille Cafe
This is also a famous cafe in Nelson and is open from Monday to Saturday during the hours of 8 am to 2:30 pm. Thus, you need to plan your visit so to not miss out these opening hours of this cafe. Deville cafe in Nelson is a place where you'd find soothing music to enjoy regardless of the time you decide to visit. If you're visiting during summer time, Friday nights might bring a musical time for you so as to forget your every possible worry and tension.
Suggested Read: Casinos In New Zealand: 5 Best Places For A Fascinating Outing In This Scenic Land!
5. Chapel Cafe
This cafe is situated at Haven Road and needs to be visited if Nelson is your next travel destination. Chapel cafe in Nelson, New Zealand shouldn't be missed if your plan is to enjoy delicious cuisines while being in the city of Nelson. Chapel cafe can be enjoyed on a fine Sunday morning so as to enjoy an amazing breakfast or even a brunch.
The best thing about this cafe
Brace your taste buds for an amazing experience if you're going to visit this cafe. You would be better off booking your table beforehand if Chapel cafe is in the list of your places to visit in the city of Nelson. However, you don't have to worry about the parking as there is a lot of parking area available in this cafe.
6. Kush Coffee
Located at Church Street, this cafe is also going to welcome you in a memorable way so that you can never forget your trip to Nelson. You get to see an environment one of its kind if you're visiting Kush Coffee in Nelson. Apart from this, you need to know that there are various international cuisines that one can savor in this cafe, thus making it a perfect place for tourists.
The best dish in this cafe
However, the best thing about this cafe is the quality of coffee you're going to get here which is appreciated by almost everyone who tastes it once. Kush Coffee in Nelson is quite famous for the amazing coffee recipes one gets to have here and that too at affordable prices.
Suggested Read: Top Five Airports In New Zealand For A Memorable NZ Beginning
7. Lambretta's Cafe Bar
This place is pure bliss for those who are having a tough time finding decent pizza serving places in Nelson. You get to enjoy drinks in the bar along with some nice party music filling your eardrums while you can choose from multiple cuisines, most of them being international. Lambretta's cafe bar is a must-visit if Nelson is in your list of destinations to visit this season.
The best dish in this cafe
Be it a brunch session or you're visiting this cafe for lunch, you are sure to get a service that will get you hooked on to it. If there's one thing that must not miss while visiting this cafe, then it has to be "hash browns" of this place. However, make sure to keep your wallet warm as the dishes in this cafe might not be too friendly to your budget.
8. Sweet As cafe
If you happen to have a sweet tooth, this place is going to be your perfect pick. There are various bakery options that you get to choose from and take your taste buds on a delicious and sugary ride. Apart from such a sweet name, the service of this place is also worth mentioning and this adds up to the reasons why this cafe shouldn't be missed while you're in Nelson.
Suggested Read: Shopping In New Zealand: 10 Incredible Places For Retail Therapy
9. Suter Art Gallery Cafe
If you want to have a taste of local dishes of the region along, this is where you need to go. Apart from local cuisines, there are various artworks displayed in the gallery area of this cafe that are surely going to catch your attention while you are visiting this place. Located at Bridge Street, this cafe tends to attract a major chunk of the tourists who visit the beautiful city of Nelson.
10. Red Art Gallery Cafe
This is yet another perfect place for those who claim themselves to be suckers for breathtaking art and paintings that are displayed here. Apart from enjoying delightful food, you can let your eyes have a soothing experience while being in this cafe of Nelson. Red Art Gallery cafe is also a must visit if you're going to plan your trip to Nelson.
Further Read: New Zealand With Kids: To Pamper The Little Ones With The Best Things To Do!
The above list makes clear that Nelson is not short of cafes and restaurants that one can visit here. Do not miss at least these 10 cafes in Nelson if your plan to visit this city anytime soon. Make sure to inquire about the menu options and the budget before you head towards any of these places.
---