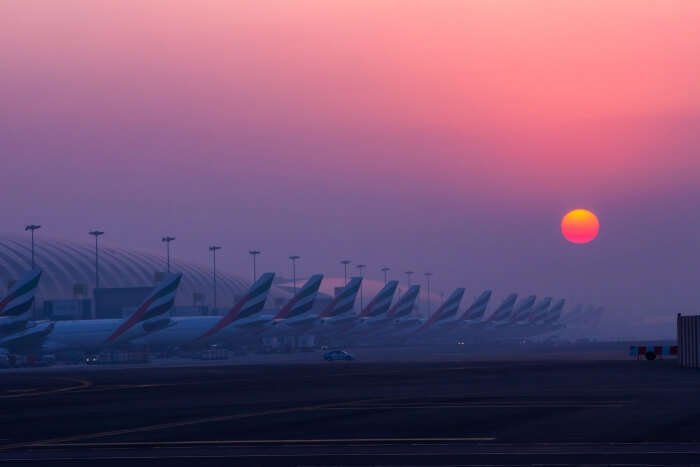 New Zealand is divided into two primary islands, with various air terminals on each, giving international and domestic air connections. In any case, investigating the Land of the Long White Clouds can be made more enjoyable via air flight as every single incredible experience to New Zealand begins with booking a trip. So, here is a list of airports in New Zealand for your convenience.
Top Five Busiest Airports In New Zealand
There are five New Zealand international airports taking entries from everywhere throughout the world, so choosing where you need to begin your New Zealand trip and where you are flying from will decide your New Zealand entry air terminal.
1. Christchurch Airport
Worldwide flights work individually to and from four Australian terminals including Brisbane, Sydney, Gold Coast, and Melbourne, with non-stop flights between Perth amid summer. Flights likewise run consistently to and from Singapore and Fiji. Worldwide Airlines flying into Christchurch incorporate Air New Zealand, Emirates, China Airlines, Fiji Airways, Qantas, Jetstar, Virgin Australia and Singapore Airlines. Domestic flights between New Zealand airports flights are worked via Air New Zealand, Air Chathams and Jetstar and interface with various places in the North, South and Chatham Islands.
Services at the Airport: With a total of 20 retail outlets offering books and magazines, wine, garments, pharmaceuticals, bars, and restaurants, you can go enjoy being here at the airport terminal.
Transport Facilities
Bus: Normal Metro Bus operates between airplane terminal and the city. You can purchase your tickets for bus number 29 from the driver; they one-way ticket costs $8 and return costs $14.
Shuttle: It takes about 30 min to travel via shuttle. It costs approximately $30 for two persons and $25 for one individual.
Taxi: There are many taxi organizations accessible with different cost ranges. Cabs authorized to work from the airplane terminal are required to meet the air terminal organization's administration benchmarks. In case you are making a trip to the air terminal by taxi, ensure you permit a lot of time.
Car rental: Various rental vehicle organizations work from both terminal structures.
Must Read: 10 Best Temples In New Zealand For Witnessing The Country's Vibrant Culture
2. Queenstown Airport
It one of the significant air terminal of New Zealand and the Southern Lakes Region. Located in Frankton, the international flights are available between Queenstown and Brisbane, Melbourne, Sydney, and the Gold Coast. It is New Zealand main airport that is being intensely utilized for visitor flightseeing, particularly to Aoraki Mount Cook and Milford Sound and is New Zealand's busiest helicopter port. Private planes are also developing a business sector at the airport with airplane presently flying direct from and West Coast of the US and North Asia.
Services at the Airport: If you require an espresso, daily paper, garments, or to any gift in transit then you can have a look at air terminal retail locations. You will find a vast number of shopping outlets where you can enjoy duty and Tax-Free shopping. There are also a lot of restrooms situated all through the terminal building. In case you have baggage, pursue the signs to the Bag Claim zone. Trolleys are provided free for your benefit. You can also peruse convenience and transport alternatives on Freephone board alongside International Arrivals or, if you have to make a telephone call, free telephones are situated at Bag Claim.
Transport Facilities
Bus: Located 10 km from the town center in Frankton; the bus service charges $10 to $12 per individual (adult) and $5.50 (children).
Shuttle: It takes 20 min to travel via shuttle with charges of $10 per person individual.
Taxi: It takes about 15 min to reach Queenstown Airport via taxi with ticket charges of approximately $45.
Car rental: Door-to-door taxi services are available at regular intervals. The Tourism Queenstown Kiosk adjacent to Bag Claim and staff can help with you for bookings.
Suggested Read: Paragliding In New Zealand: 5 Best Places That Let You Soar High In 2022!
3. Dunedin Airport
It is the third busiest and biggest New Zealand south island airport after Queenstown and Christchurch Airport. This Airport has non-stop flights to Wellington, Auckland, Christchurch and corresponding flights to other provincial focuses operated by Jetstar and Air New Zealand.
Services at the Airport: The specialty of this place is naturally made Japanese food accessible from Skyline Sushi, alongside excellent espresso and a choice of delectable treats at Coffee chamber close to the escalator. Airspresso's Fuel to Fly becomes the dominant focal point on level 1, with the accessibility of the quality dishes in both individually and cabinet and la carte offerings. Also, the airport also has a Visitor help desk, toilets, showers, bookshops, bistros, bar, ATM, electronic games and play area for kids.
Transport Facilities
Shuttle: Located 29 km from the south city center in Momona; the shuttle service to Dunedin Airport costs approximately $20 for one individual and $30 for two persons.
Taxi: It takes about 20 to 30 min to reach Dunedin Airport via taxi. It costs around $90 for taxi travels between the airplane terminal and the downtown area.
Car rental: Various rental vehicle organizations have offices at the terminal for bookings
Limousine: It charges $85 to the city center and takes approximately 25 min.
Suggested Read: 10 Adventurous Trails Where You Can Go Hiking In New Zealand
4. Auckland Airport
Located 20 km from the south city center, it is the most prominent and busiest air terminal of New Zealand. It has two buildings each working for worldwide and domestic flights with free shuttle transport between the two. Every significant airline that serves New Zealand flies into Auckland Airport. It is one of the well-connected areas of the nation with domestic flights worked via Air New Zealand, Jetstar, and many other different service providers.
Services at the Airport: It has free Wi-Fi access and storage facilities for baggage. You can find a vast scope of tax-exempt shopping facilities over 100 retail outlets; bistros, pharmacies, eateries, bars, currency exchange, ATM, phones, wheelchair facility, baby changing rooms and nursery and playground for children.
Transport Facilities
Bus: A free bus operates every 15 min between terminals. A sky bus is available for the airport to city transport that runs 24 hours. It offers family passes as well as free travel for children. The tickets of the Sky bus are available online at kiosks.
Shuttle: It takes roughly 60 min to travel via shuttle. One of the most cost-effective methods of travel, it also offers various discounts. Discounts are applicable if at least two individuals go together – roughly $8 per extra individual. Shuttles can also be shared with other groups of individuals.
Taxi: At the international terminal, taxi stands are located outside the entries zone (entryway 8) and at the domestic terminal they are located outside the Jetstar forecourt. Due to heavy traffic, traveling in a taxi can make the journey longer.
Car rental: Various rental vehicle are present. Bookings in advance are strongly suggested.
Suggested Read: 15 Waterfalls In New Zealand That'll Leave You Speechless
5. Wellington Airport
Operated as a joint endeavor between Infratil and the Wellington City Council, the Wellington airport is situated in the suburb of Rongotai. The airplane terminal connects numerous New Zealand places with national and territorial transporters, additionally has connections to significant urban areas in eastern Australia.
Services at the Airport: It has family facilities, first aid, medical & emergency services, Baggage Storage, free wireless internet, New Zealand airports map help services, Conference Centre. You can also surf the web and relax at a PC station or rest your eyes previously your trip in one of the lounges.
Transport Facilities
Bus: The Stagecoach Airport Flyer bus keeps running from the air terminal from 6.35am to 9.25pm (Monday to Friday), and 7 am to 8.45pm (Saturdays, Sundays and holidays). Air terminal Flyer leaves from the southern end of the airplane terminal; level 0. The route goes through the downtown area and till lower Hutt. The toll relies upon how far you are voyaging. Usually, the 30 min journey of bus charges $4.20 to $9.00 per individual
Shuttle: It takes roughly 20 min to travel via shuttle $20 per individual and $25 for two persons.
Taxi: The 20 min journey of taxi charges $30 to $40
Further Read: 10 Churches in New Zealand That Are Absolutely Captivating Pieces Of Architecture
Getting around on open transport is simple with these airports in New Zealand. Most urban communities have transport frameworks connecting with the neighborhood airplane terminal. In fact, you can decide the airport you want to land in before taking a trip to New Zealand.
---
Looking To Book An International Honeymoon?
Book memorable honeymoon on TravelTriangle with 650+ verified travel agents for 65+ domestic and international destinations.
---