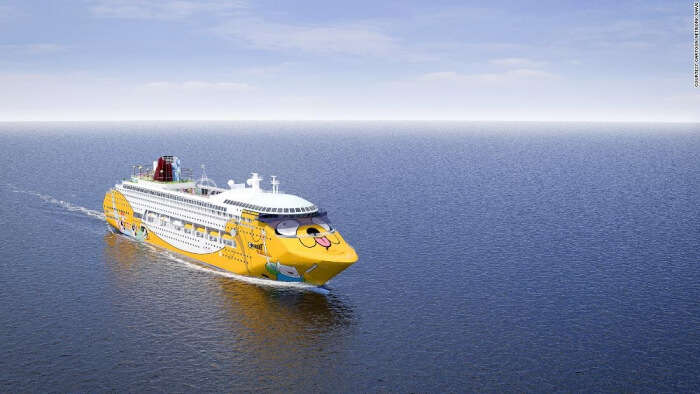 It's undeniable that Cartoon Network has indeed made our childhood fun. And it's all in for making our travels way beyond perfect now, specially if you're on the move with your kids; thanks to its new cruise liner called the Cartoon Network Wave. The maiden voyage of this cruise is scheduled later this year, from Singapore. Alongside that, there will be 13 destinations in Asia Pacific Region like Malaysia and China.

This family-friendly cruise features 800 cabins, inspired by cartoon shows like Ben 10, and Adventure Time. There are four different room types, including two luxurious triplex suites. This suite will come with private jacuzzi, two bedroom and a cartoon-network themed play area which can also be converted into sleeping area.

Besides this, there also are eleven cabins dedicated to entertainment that will be hosting parties with Powerpuff Girls and other Cartoon network characters, and gravity-defying circus programs. The massive ropeway adventure park outdoors is a fun place for the kids to have some adrenaline rushing; well, with all the safety concerns. If you're traveling with toddlers, The Toonix Pools is a special attraction for children between 4-12 years of age.
Don't get into thinking that the cruise is all about kids, you'll revisit the memory lane as you get your spirits high at the Johnny Bravo-themed alfresco burger bar. There are 9 dining options onboard, and you can even shop to your heart's content while you cruise.
The bookings for this cruise will begin later in 2018, and tariff would be $150 per night onward.
Further Read: Just In! The Largest Cruise Ship In The World Is About To Set Sail & We Can't Keep Calm!