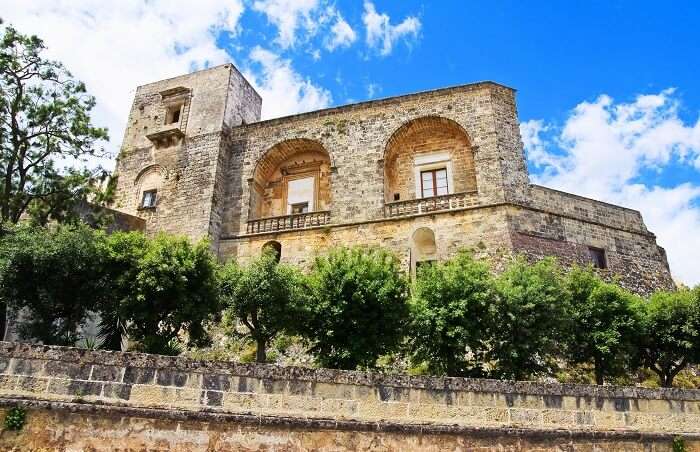 An awe-inspiring castle of Castello di Ugento in Puglia, Italy, is now the new kid on the block with whom you'd definitely want to be friends. Located at a distance of just 3 miles from the breathtaking Ionian Sea, this castle turned luxury boutique hotel in Italy has finally opened its gates to the leisure travelers.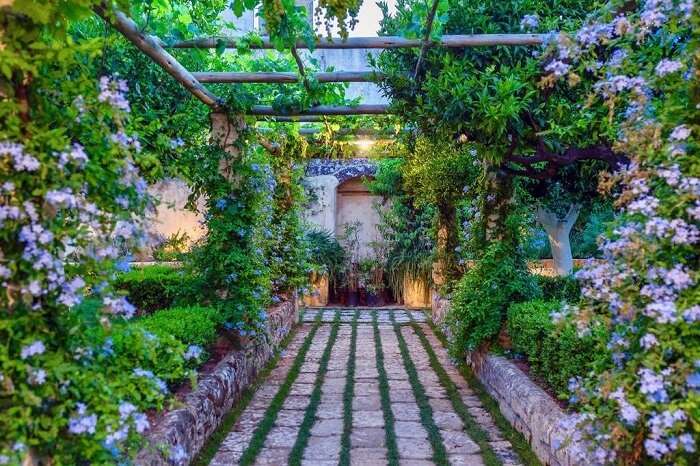 Suggested Read: 10 Tourist Places In Italy That Are Sinfully Gorgeous
Snippet Of Castello di Ugento
Location: Via Castello, 0, 73059 Ugento LE, Italy
Phone: 0039-0833-554-776
Price Per Night (on double-sharing basis):
€330 / $410 / INR 26,400 during off season
€425 / $520 / INR 34,000 during peak season
How To Reach: Brindisi airport or the Aeroporto del Salento airport, is the nearest airport located at a distance of about 90 kms away from the Castello di Ugento. One can also board the Italian National Rail and deboard at the nearest railway station of Lecce which is about 150 kilometers away from Puglia. For utmost convenience, one can also arrange for local transfers with the hotel itself.
Having undergone a renovation for 10-million Euros, it took the authorities a period of five years to renovate this gem in the heart of Italy. Dating back to the 17th century, this breathtaking Castello di Ugento in Puglia has undergone a complete transformation and has yet managed to restore its original Renaissance architecture.
Originally built by the Normans, this castle turned luxury boutique hotel in Italy features:
Nine lavish suites
Colorful frescoes
A walled kitchen garden
Puglia Culinary Centre
An in-house museum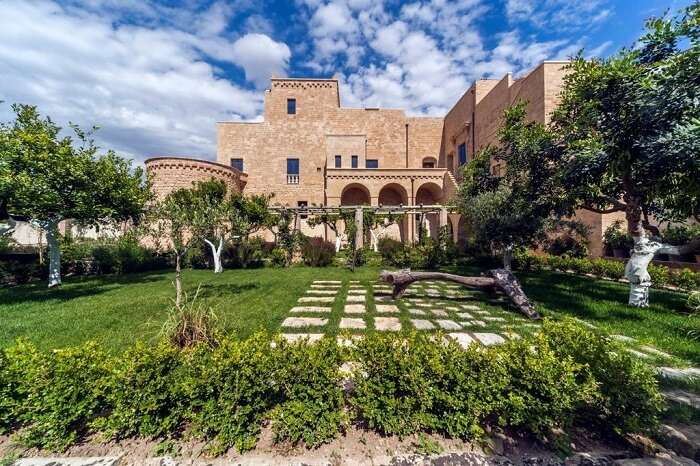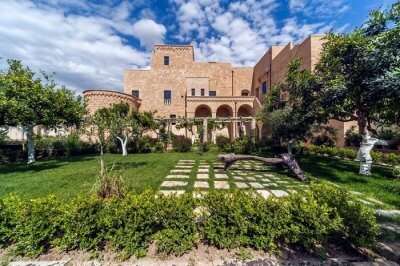 Suggested Read: The Travel Account Of His Trip To Italy Is A Real Inspiration For Travelers #MustRead
Letting you walk through the historical past of the Renaissance era, indulge in some Pugliese cooking, admire the charming frescoes, adore the vintage Italian art collection, let nature surround you with its best, and enjoy life a little more during your stay at this refreshing castle turned luxury boutique hotel in Italy on your next trip.
So when are you packing your bags?
Comments
comments