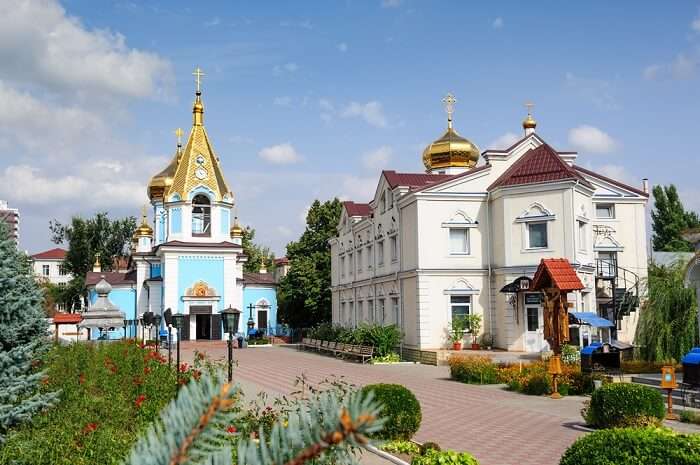 Chisinau is considered to be one of the best cities in Europe, steeped in greenery. It is also rich in architectural beauties since it was constructed mainly during the tsar and Soviet era with the help of the then Italian masters. There's so much to see and do in this city, that you would definitely need a Chisinau travel guide if you plan to explore the unexplored gems. So, here's one pocket guide for you to plan an impeccable holiday.
Best Time To Visit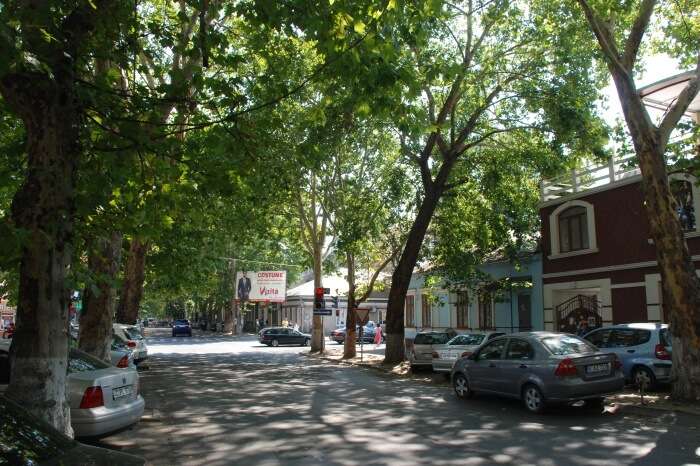 In the months of decrement to February, the temperature in the city stays below the freezing point. The months during the Summer are warmer but the springs are more moderate. As such, the best time to travel to Chisinau is from the month of March till October.
Ideal Duration For Chisinau Trip
A vacation can be for a day or even for a week. The more days you stay, the more you can see the city. But staying for a minimum of 5 days will allow you to see the best attractions.
Currency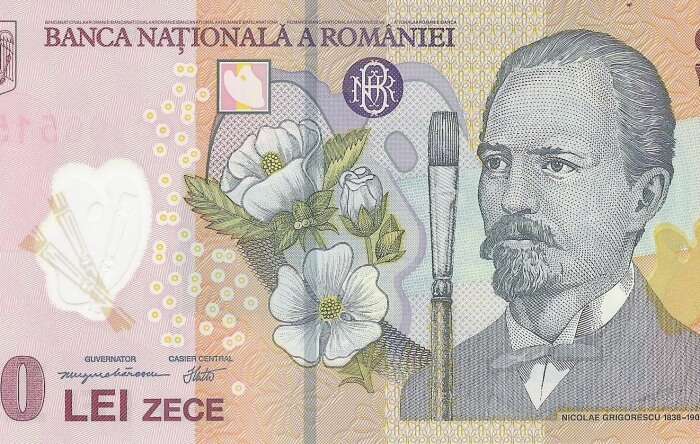 Moldova's currency is called Leu and it is abbreviated as MDL. The banknotes there are in the denominations of 1, 5, 10, 20, 50, 100, 200, 500 and 1,000 lei notes. One leu makes up 100 Bani. There are also coins which are denominated into 1, 5, 10, 25, and 50. You can easily exchange foreign money at banks or at the exchange offices such as Casa de schimb or birou de schimb valutar. Most of such exchange offices will only oblige to Euros, US dollars, British Pounds, Romanian Kei, Swiss Francs, Russian Rubles, Ukrainian Hryvnia, and Turkish Lira. You can also take benefit of the exchange services at the airport of Chisinau for getting a wider variety.
An important point to remember is that the Moldovan economy is cash driven traditionally so you might not be able to pay in cash always, so keep US Dollars or Euros close to you, as they are the most accepted ones. This will become clearer when you aren't in Chisinau. When you pay by card, make sure that you keep sight of it.
Visa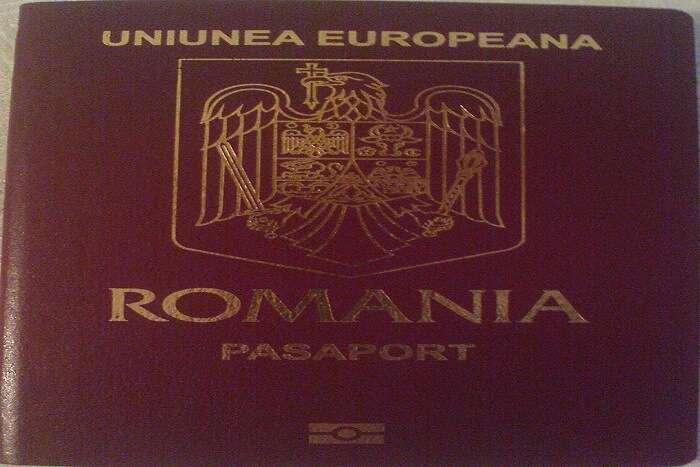 Visas aren't required anymore to enter Moldova if you plan on staying for less than 90 days. But authorities make sure to strictly enforce penalties which might include deportation as well if foreign travelers overstay beyond their visas. Here are some points which you should remember:
You are not allowed to spend more than 90 days in any six month time period in Moldova.
At any official entry point, your arrival date will be registered fully automatically.
Residence, Immigration, and work permits need to be extended on an annual basis, but they can be issued up to five years. Or you can regularize your time here by applying for a work visa or residence visa.
Keep in mind that your passport must be valid for six months at least and that you should have one unused page at least.
Places To Visit In Chisinau
While there are so many places to see in Chisinau, here's a list of a few which you can visit in just a day. Take a look!
1. National Archaeology and History Museum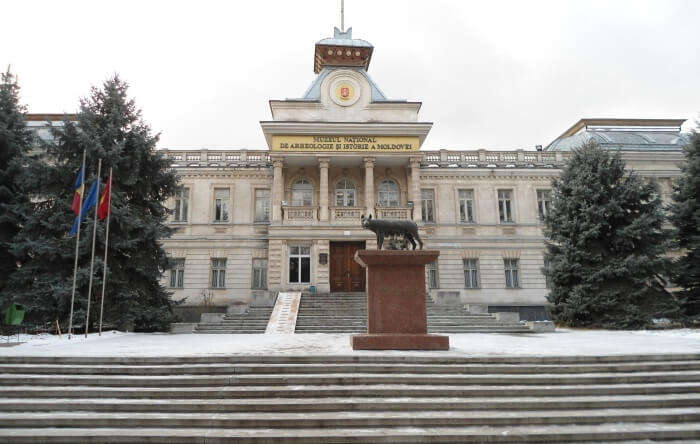 Amongst the things to see in Chisinau, this is a must. This museum has a very impressive artifact collection in the Orheiul Vechi region. It includes golden horde coins as well as rare 14th-century ceramics amongst which there is a 2000-year-old Samaritan fired clay urn in the form of a ram. There is also a Greek jar which is painted with anthropomorphic deities. The museum also contains weapons which date back to ancient times. But it's not just the classical times which are preserved in here as one can find on the first floor a humongous late Soviet era diorama which depicts a battle fought near the village of Leuseni on the Prut river during the important WW2 last-Chisinau offensive. This is a place which history buffs and those who are interested in knowing more about the place therein will definitely find endlessly fascinating.
Must Read: Tour Du Mont Blanc: A Complete Guide To Trek Through The Magical Beauty Of Europe
2. National Museum of Ethnography and Natural History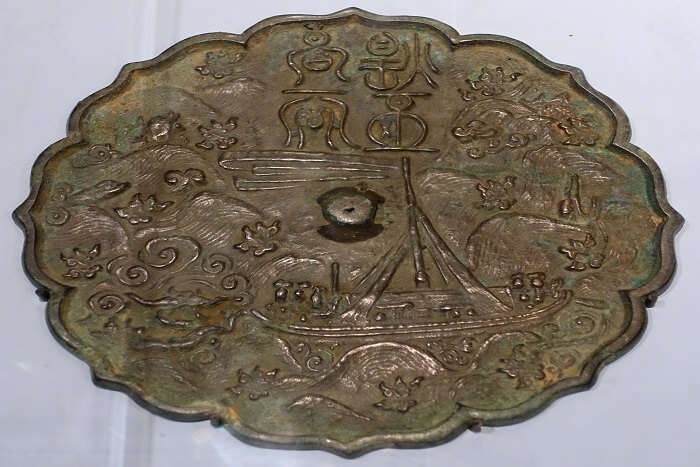 Every Chisinau, Moldova travel guide mentions this site. The absolute highlight of this amazing exhibition is a life-size reconstruction of the skeleton of a dino there. It is an 8-tonne mammal which is like an elephant. It lived during the Pliocene epoch or about 5.3 million to 1.8 million years ago. It was found in 1966 in the Rexine region. But there are more attractive things to behold like the dioramas which show the national dresses and customs while others present exhibits belonging to various scientific fields. One can even get bizarre mutated animals preserved in jars.
3. Monument in Chişinău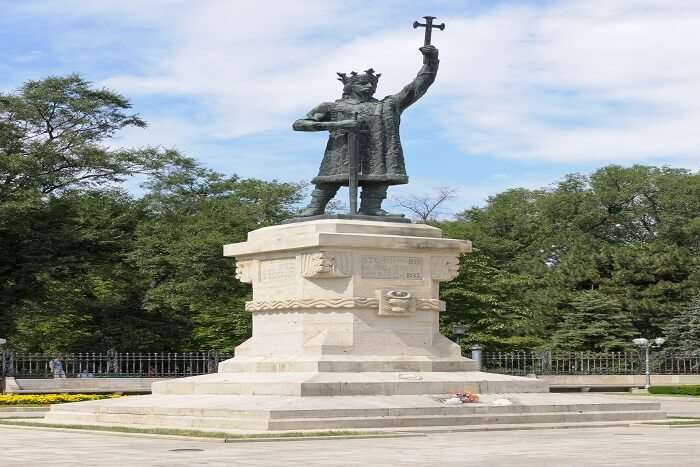 Chisinau's own Arc de Triomphe was built in 1841 and till to this day, it stands tall to mark the center of the city. It was actually built to commemorate the victory of the Russian army over the Ottoman Empire. You will be able to see it draped up with a Moldovan flag right in the middle. It surely makes for a good background so don't forget your camera.
Suggested Read: 10 Mountains In Europe That Will Put To Test The Adrenaline Junkie In You
Things To Do In Chisinau
Of all the things to do in Chisinau, these 3 are the best experiences for you to indulge in. Take a look at them to understand why.
1. Piața Marii Adunări Naționale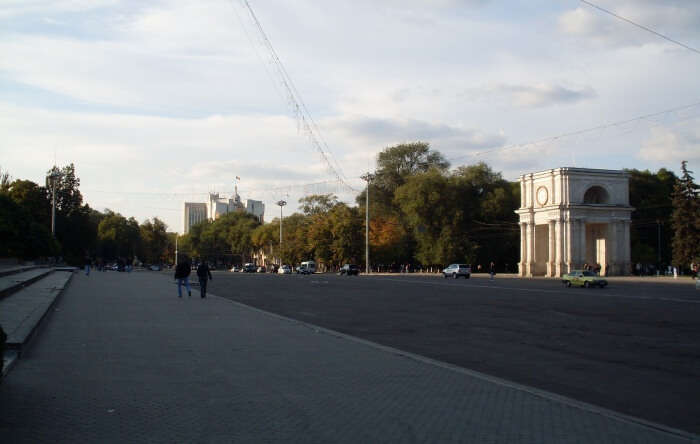 All the Best Travel Guides to Chisinau will definitely recommend this place. It is the most happening place in Chisinau as most major events take place in here. Everything from the national wine festival to holiday markets and protests, all happen in here. Historically, it is popular as the revolutionary square. It is located on one of the busiest as well as important streets of Chisinau. It is next to the cathedral pack and close to various transportation means so you won't have trouble reaching here. If you are traveling in winter, then the Christmas tree and market will be here for sure. You will be able to experience music events for free on national festivals, cultural events or holidays
Location: Stefan cel Mare, Chisinau.
Suggested Read: Belgium In June: Explore The Best Of This Charming European Land With This Pocket Guide!
2. Turnul de apă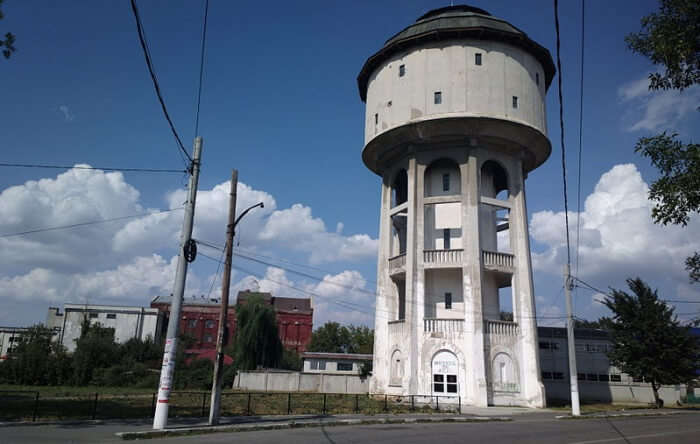 It was constructed with the purpose of distributing portable water through the city, but the years have turned it into a museum. It is a famous site where the locals head to because many artistic events do take place here like concerts, exhibitions, and book signings and more as such. I'm the museum you will get a really amazing idea of how the city developed through the years. The best part of this museum is its location, which is on the last floor which is the balcony. When you step out you will be an amazing panoramic view of the whole sprawled out city.
Location: Alexei Mateevici St 60A, Chisinau, Moldova
Suggested Read: Denmark Nightlife: Get Ready To Party Hard At These 10 Places In The Dairy Of Northern Europe
3. Asconi Winery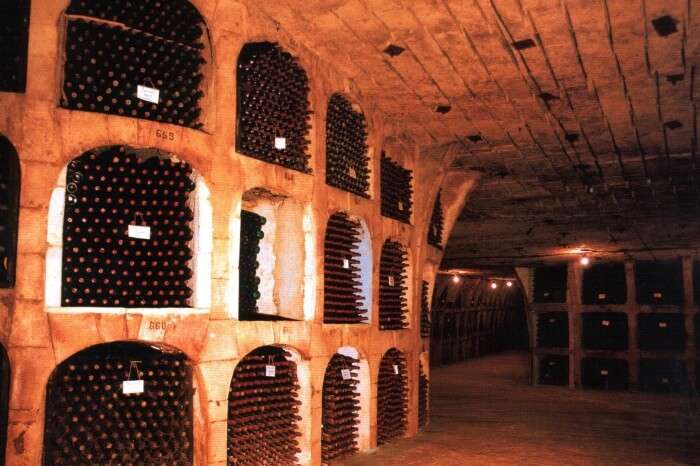 Come here for the local cuisine, which is made by the locals. The food here is fresh and the products are bought locally from the village. The chefs prepare it a really unique manner while keeping the traditional way intact as well. Here you will get to taste some authentic Moldovan cuisine. As the name says, the wine here is great and rare, so it is perfect to go with the food.
Location: Puhoi, Moldova
Suggested Read: 10 Cafes In Malta Where You Can Satiate Your Caffeine Cravings In A European Way
What To Pack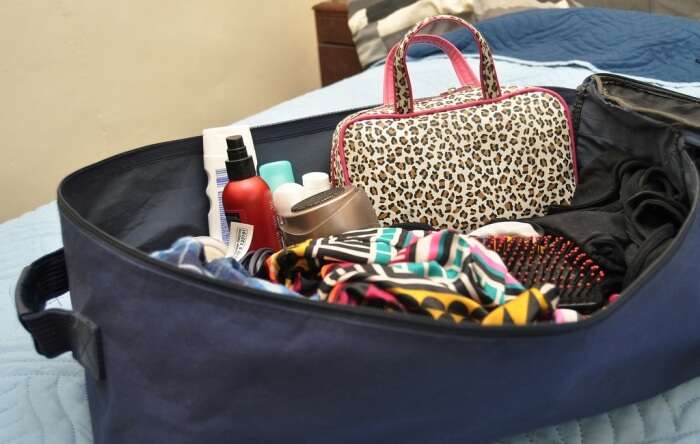 Traveling through Moldova won't require you to pack on extra items. But summers can get really hot, so make sure to pack a water bottle. For women, pack a scarf because you will need it to cover your hair while entering into Orthodox churches. Apart from this, make sure to arrange for appropriate travel insurance as well as check the airline's baggage restrictions.
Further Read: 14 Places To Visit In Czechia On Your Europe Backpacking Trip
Chisinau is a golden city which has much to offer to its visitors, from its Soviet-era to the bustling future. It's a city which is ready to embrace the world. So, you must brace yourself too for exploring this city on your next holiday in Europe with TravelTriangle .
---
Looking To Book An International Holiday?
Book memorable holidays on TravelTriangle with 650+ verified travel agents for 65+ domestic and international destinations.
---