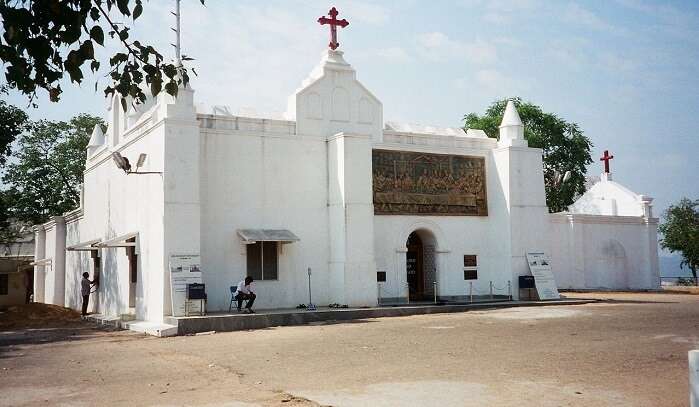 Cover Image Credit: Wikipedia
Chennai, formerly Madras, is the capital of the Indian state of Tamil Nadu. This city is located off the Bay of Bengal. It is one of the largest centres for culture and education in South India. The QLS rated Chennai as the safest city in India. It is also popularly known as the 'Health Capital of India'. BBC labelled it the 'hottest' city to live in due to the perfect blend of traditional and modern values. Like most cosmopolitan cities in India, Chennai is home to people of all religions, and therefore has appropriate places of worship too. There are some beautiful temples and churches in Chennai that are worth a visit. Every church depicts the spiritual aspect of the city quite beautifully and therefore exploring them during your trip is a must.
Top 10 Churches In Chennai
Given below are 10 of Chennai's more popular churches, that reflect the cities cultural roots. These churches are especially rich in their overall design and architecture.
Santhome Church 
St. Mary's Church
Armenian Church
CSI Holy Cross Church
Velankanni Church
St. Andrew's Church
St. Thomas Mount
Descanso Church
St. George's Cathedral
St. Patrick's Cathedral
1. Santhome Church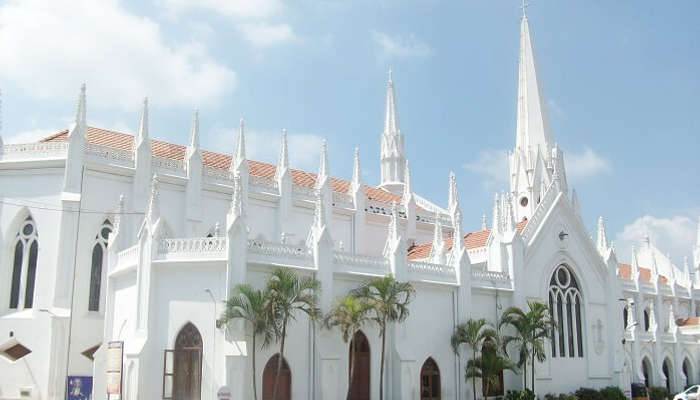 First constructed by the Portugese in the 16th century, this church was subsequently renovated by the British in the late 19th century when they came into power. This church is significant because it is believed that St. Thomas stayed at the place where it was erected for approximately 20 years, making the land the church is built on divine.
Located on Santhome High Road, this church is open from 6 A.M. to 9 P.M. Christmas is a good time to visit this church.
Must Read: 18 Romantic Places In Chennai For A Quixotic Day Out With Your Love In 2022!
2. St. Mary's Church
This is the first Anglican Church built in India by the English East India Company, it was built around 1679. The church is located within a vast area. The walls of the church are 4 feet thick, this was to resist attack with explosives and other such weapons, standard precaution in a time rife with war.
The church has an extremely breathtaking interior that only enhances the spiritual experience. It is located on Rajaji Salai.
Suggested Read: 14 Beaches Near Chennai For The Water Babies To Visit In 2022
3. Armenian Church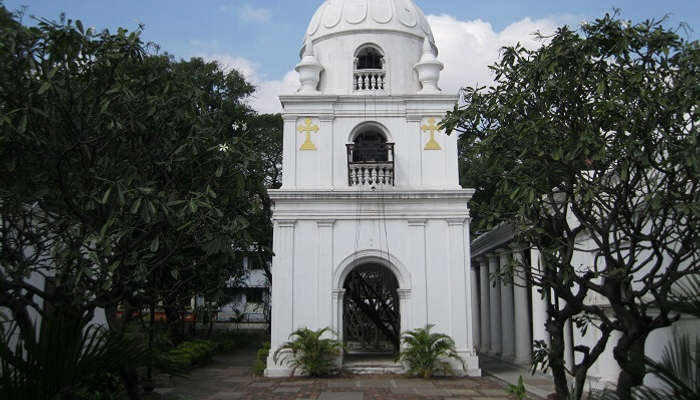 Dedicated to the Virgin Mary, this church came into being around the year 1712. The churches dedicated to the Holy Mother are believed to be great sources of power and holiness. Devotees believe that requests made at this church are miraculously granted; and this results in throngs of believers flocking the church all year round with their prayers and supplications.
The Armenian Church in Chennai has a very simplistic architectural pattern that gives it a serene, old-world charm. The best time to visit is during most Christian festivals when the church is brightly glittering with lights, especially during Christmas. The church is located in George Town, Chennai.
Suggested Read: Scuba Diving In Chennai Will Allow You To Shed Your Inhibitions Amidst The Shallow Waters!
4. CSI Holy Cross Church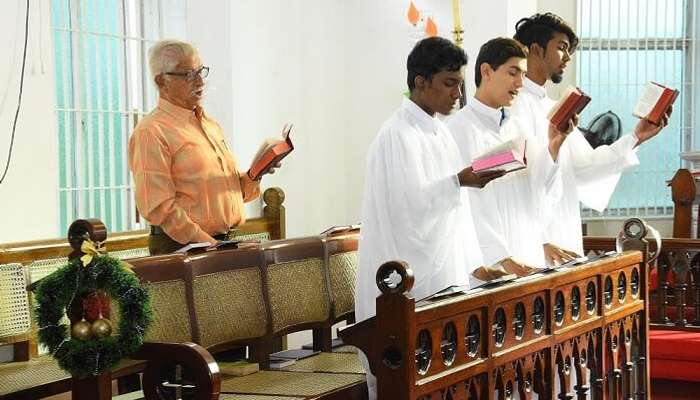 One of the older churches in Chennai, this church is under the purview of the Church of South India. When it was built, around 120 years ago, the church was taken care of by Chennai railway authorities and was therefore earlier called Perambur Railway Church, but was re-named as soon as there was a change of hands.
The church is simplistic and pretty on both the inside and the outside. The outside has dark red shutters, and the interiors are a shade of maroon, and also there are rows on pews on either side of the slide for the choir. It is located on Siruvallur High Road.
Suggested Read: 4 Handpicked Cottages In Chennai One Must Plan A Stay At And Enjoy A Relaxing Vacation!
5. Velankanni Church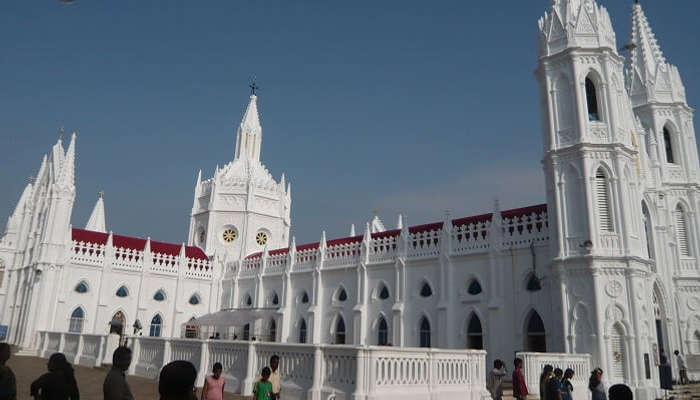 This is one of the most famous churches of India. Located on Elliot's Beach, this church attracts devotees in multitudes. Despite being a small church, it attracts visitors due to its quaint charm, and the mystical myths associated with it.
People visit this church expecting a miracle, or also to give thanks for answered miracles. The church is dedicated to the holy Madonna, the Lady of Health and well-being. This church is bustling all year round, full of devotees and the religious.
Suggested Read: 49 Tourist Places Near Chennai: Reasons To Look Forward To The Weekends In Chennai In 2022
6. St. Andrew's Church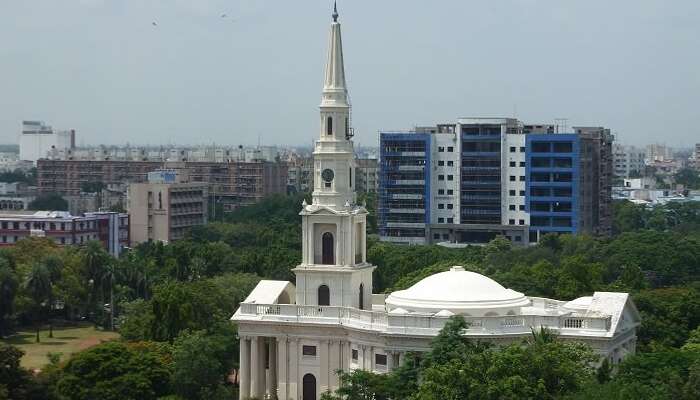 This church is known as the queen of the Scottish churches in the East. The church is magnificent and huge, and is simplistic in the use of white and black marble. The sky blue dome of the church is truly breath-taking. The building of the church has a very stately feel to it, with pillars and a steeple. On the inside the church is filled with long rows of benches to cater to high attendances.
St. Andrew's Church is also known as the 'Kirk'. St. Andrew is the patron saint of fishermen, pregnant women, and of an assortment of illnesses, and this church therefore attracts devotees from afar that need blessings in these specific areas. The church is beautifully decorated every year in the traditional Christmas fashion, with the colour green, red, and white predominating the decor.
Suggested Read: 10 Gorgeous Villas In Chennai Where You Can Plan A Lavish Stay In 2022
7. St. Thomas Mount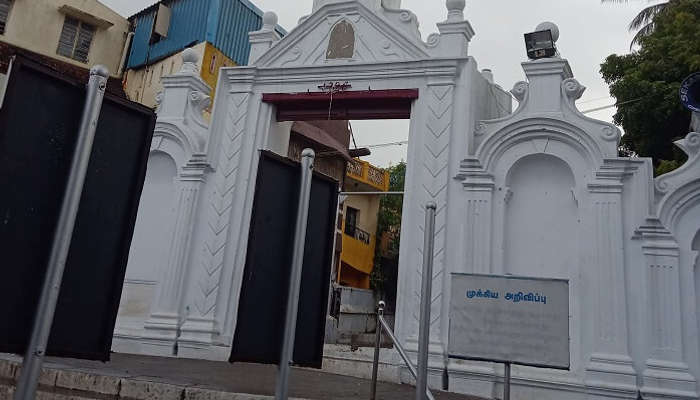 Currently located very close to the International airport, this church was constructed to honour the memory of St. Thomas. It is believed that the holy saint stood and preached, and prayed at this location during his ministries in India, making the land on which the church stands holy ground. The walls of the church are full of paintings depicting St. Thomas and his doings, making it very artistically appealing.
A shrine dedicated to 'Our Lady of Expectation' was constructed at the very top of the mountain. The altar of this shrine is believed to have been constructed at the very spot of St. Thomas' death. This region is considered very special and blessed by the Christian devotees. The path up to the summit has Fourteen stations, waj representative of stations in the trial and crucifixion of Jesus, a very important portion of the Christian canon.
Suggested Read: 23 Things To Do In Chennai To Explore The Southern Pearl Of India At Its Best In 2022!
8. Descanso Church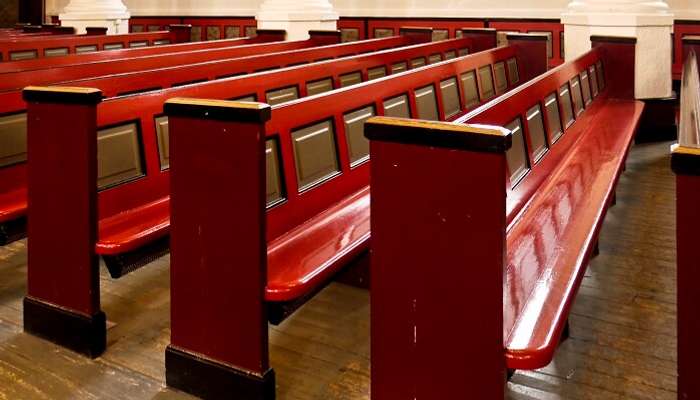 This unique church, built in the the 17th century, is the perfect example of the merger between religion and cultural beauty that is characteristic of the whole of Chennai. This location is allegedly where St. Thomas preached, and rested. And even now, the church is serene and calm, the perfect place to seek rest for a weary soul.
Visit this church is you're seeking a quiet, meditative experience away from the everyday bustle. Throughout the world, there are only three churches that have been erected over the burial site of an apostle, one in Rome, another in Spain, and the third dedicated to St. Thomas is present on St. Thomas mount, where the Saint was martyred. Descanso church, as are all the churches present on the mount, is in close proximity to this holy site.
Suggested Read: Top 5 Wildlife Sanctuaries Near Chennai That Are Perfect To Witness The Wild Side Of South India In 2022!
9. St. George's Cathedral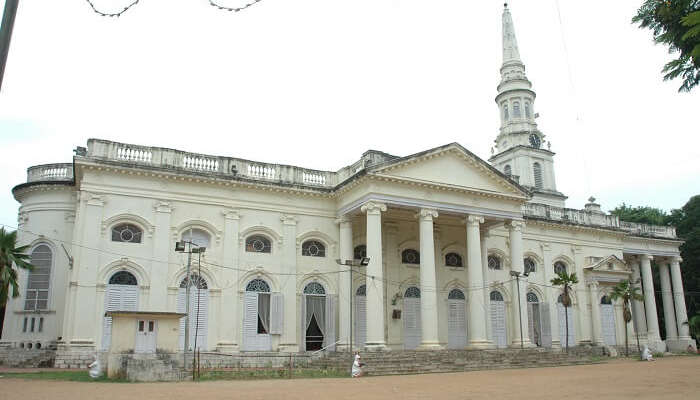 This is a very famous and old church, that is synonymous with Chennai. The church has a large property surrounding it, in addition to the large area occupied by the church itself. The church stands in the centre of a pretty little patch of floage. The church was constructed in the year 1815.
The most fascinating part of the church is its graveyard that is full war tributes; a walk through this will give an almost eerie feeling and an appreciation for the past. Many patronages of St. George exist, but owing to him being a soldier himself, who was killed for refusing to recant his Christian faith, he is popularly known as the patron saint of soldiers. The 23rd of April is regarded as St. George's Day and is celebrated as a feast at this church.
Suggested Read: 8 Guest Houses In Chennai To Stay During Your Tamil Nadu Trip In 2022
10. St. Patrick's Cathedral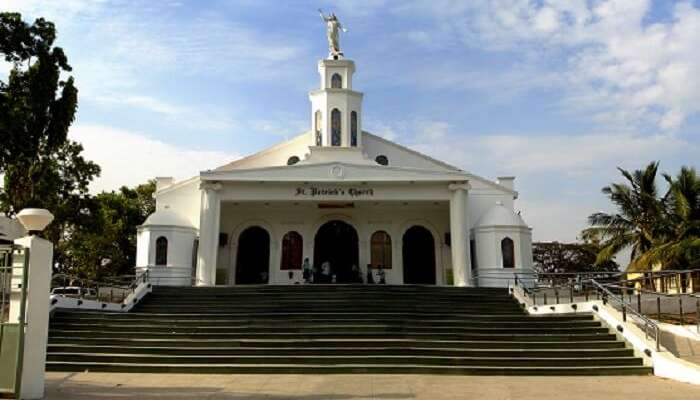 This is arguably one of the most visited churches in Chennai. People believe that the church has special powers, as it is claimed that diseases are healed upon praying at the church. Christmas is the best time to visit this church, and no other church compares in beauty to St. Patrick's Cathedral at this time of the year.
Beautifully lit up, full of traditional Christmas decorations, and brimming with life, the festive season is definitely the best time to visit. A Roman Catholic Church, it used to be managed by priests from all over the world until 1944, from when the duty of managing it has fallen exclusively on Indian Catholic priests. This church is located on Butt Road.
Further Read: 28 Famous Temples In Chennai In 2022 That Are Artistic, Spectacular And Divine!
All the above-listed churches in Chennai are known for their awe-striking architecture as well as wonderful history. These churches are counted amongst the best tourist sites in the city and each of them is worth a visit. Make sure you include them in your itinerary for a memorable Chennai vacation.
Disclaimer: TravelTriangle claims no credit for images featured on our blog site unless otherwise noted. All visual content is copyrighted to its respectful owners. We try to link back to original sources whenever possible. If you own the rights to any of the images, and do not wish them to appear on TravelTriangle, please contact us and they will be promptly removed. We believe in providing proper attribution to the original author, artist or photographer.
Please Note: Any information published by TravelTriangle in any form of content is not intended to be a substitute for any kind of medical advice, and one must not take any action before consulting a professional medical expert of their own choice.
Frequently Asked Questions About Churches In Chennai
Which is the most famous church in Chennai?
The Velankanni Church is arguably the most famous church, attracting devotees from the world over. Devotees come to the church seeking blessing, and also to give thanks in response to answered prayers. The church is known for having miraculous properties.
Which church can be visited to pray for the healing of health issues?
St. Patrick's Cathedral is known for this specifically. This church attracts believers who seek blessings in order to cure illnesses in themselves and their dear ones.
Which church attracts the most visitors in a year?
St. George's Cathedral. This old church is large and stands alone, surrounded by greenery. It is beautiful and has visitors leave with a much needed sense of calm and tranquility.
At which church is it believed that St. Thomas prayed and preaches?
St. Thomas Mount which is now the location of a highly venerated church is believed to stand on the spot where St. Thomas prayed and preached during his stay and ministry in India.
Which is the most popular Scottish church in the East?
St. Andrew's Church, Poonamallee High Road, Chennai is the most popular Scottish Church in the Eastern hemisphere.
What is famous in Chennai?
Chennai is the capital of Tamil Nadu and particularly known for its vast industrial hub.
What is the famous food in Chennai?
Idli and Sambar, Dosai chutney, Onion Tomato Uttapam, Milagaai Bajji or Chilli Bhajji are some of the famous foods which can be found in Chennai.