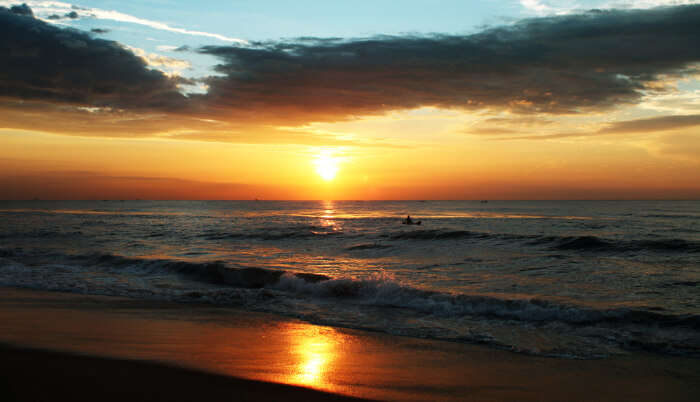 What comes to mind when you hear the word 'Chennai'? Pristine beaches, beautiful temples and fun activities, right? Well, Chennai is all about it and with so many great things to do in Chennai don't expect anything other than that. Chennai, formerly known as Madras is the capital city of Tamil Nadu. Chennai, is also one of the most visited cities in South India, making it popular among foreigner tourists as well. Quite famous for its religious sites, beaches, and being an IT hub, Chennai is welcoming and a destination that you must visit at least once in your life. It does not matter if you are here for a weekend or a week, just don't forget to check out some of the amazing things to do in Chennai city and try them out. Chennai is a very developed city and being a coastal city, you will have a lot of fun while you are here.
10 Best Things To Do In Chennai
If you were wondering about what are the things to do in Chennai then you we will tell you all about it. Here is a list of what you can try.
1. Elliot's Beach: Witness A Beautiful Sunrise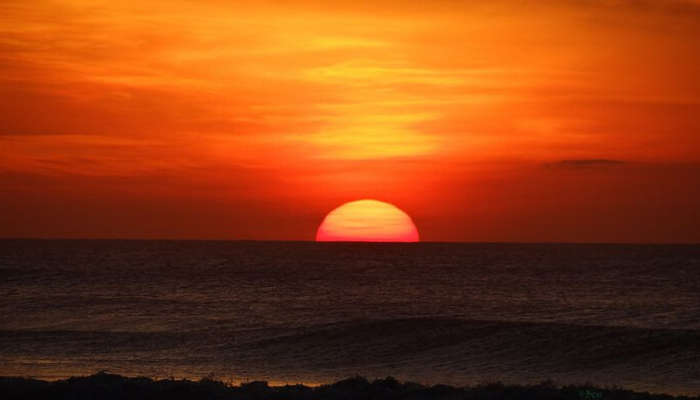 You are missing a wonderful morning if you do not catch the sunrise at Elliot's beach which is termed as one of the best things to do in Chennai with friends. Having a stroll in the morning over here is the best way to pass time. You can come over here with your friends or your pet as this is the best place to hang out with friends. You have everything here! It is located in one of the most famous places in Chennai, Beasant Nagar. This beach has a great walking path with a lot of local food joints and it is also close to the shores. There are temples, churches, and monuments in this beach road which makes it the best place for any kind of person to hangout. Even the kids like playing with other kids on the beach. There is one certain Karl Schmidt memorial that you have to visit. This is also seen in a lot of movies and it is situated on Elliot's beach.
Ideal for: Early sunrise stroll. You can come along with your family or friends or just alone to enjoy the tranquility.
Activity cost/Ticket fee: free
Timings: open all-day
Location: Beasant Nagar, Chennai
Must Read: 8 New Year Parties In Chennai (2020)
2. Mahabalipuram: Marvel At The Sculptures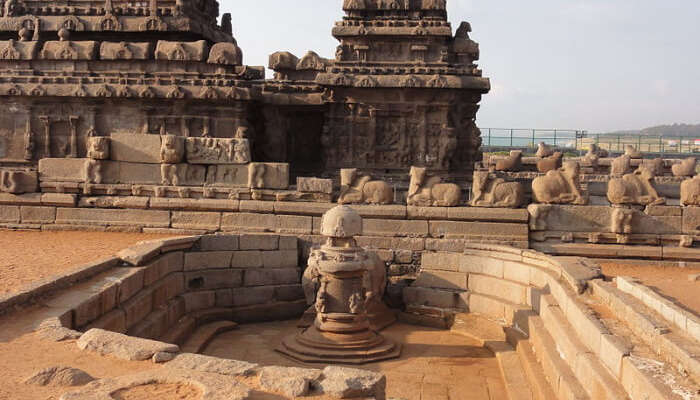 One of the best things to do in Chennai for youngsters, you can rent two-wheelers and start early morning to Mahabalipuram. You have to drive on the East Coast Road and the experience of the drive itself makes it so thrilling that you will have the best time in the day. You can get crazy with your group of friends and you will still love it! You can explore the architectural wonders of the Shore Temple, Arjuna's Penance, Pancha Rathas, or Krishna's Butterball. You will enjoy the whole town because of its built. This place is a declared UNESCO site for the stone-carved wonders. You can enjoy the amazing Seashell Museum too!
Ideal for: Friends who like to seek outdoor activities as fun. You can visit with your family too.
Activity cost/Ticket fee: free
Entry timing and closing timings: 6 AM- 6 PM
Location: Mahabalipuram
Suggested Read: 30 Reasons To Look Forward To The Weekends If You Are in Chennai In 2020
3. Mylapore Musings Kapaleeshwar Temple: Take A Look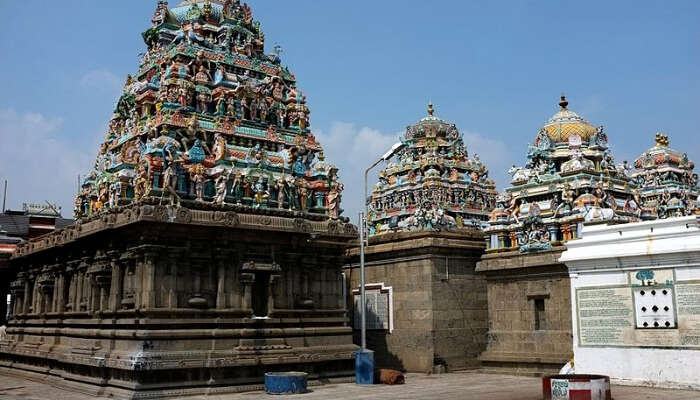 Visiting Kapaleeshwar temple is one of the top things to do in Chennai. The Kapaleeshwar Temple was built way back in the 7th century and if you are a history buff, then you have to visit this temple. This temple depicts the proper Dravidian architecture and it boasts of the different gopurams and the series. The whole temple is a dedication to Lord Shiva who is in the form of a peacock or Mayil. Thus, the town got its name from this temple- Mayilapura or the Town of Peacocks. You will find maamis in the temple who are dressed in their bright sarees, maamas chanting shlokas. The whole atmosphere is very vibrant and you will fall in love with it. This town Mylapore is considered equal to Kailasa. There is a special festival here called the arabathi-muvar festival. You can taste the keerai vadai in the Karpagambal Mess. You can also have some Kalathi stall rose milk.
Ideal for: Family or Friends if they like historic sites.
Activity cost/Ticket fee: Free unless you want a special darshan
Timings: 6 AM- 9 PM. 1 PM- 5 PM closed.
Location: Kapaleesvarar, Kesava Perumal Sannathi St, Vinayaka Nagar Colony, Mylapore, Chennai, Tamil Nadu 600004
Suggested Read: 4 Best Water Parks In Chennai Are Perfect To Beat The Summer Heat!
4. Muttukadu: Try Water Activities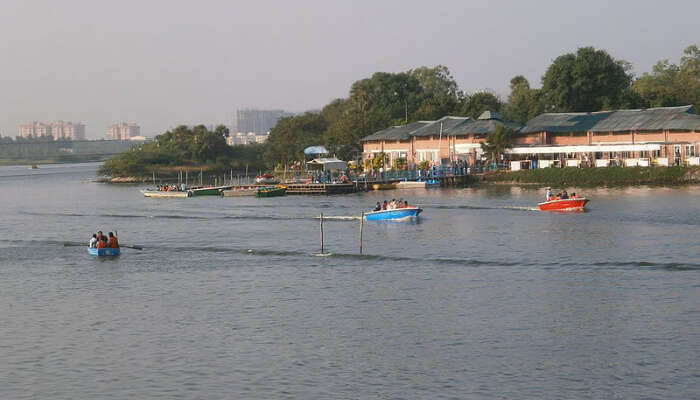 Muttukadu Boat House is a water sports facility located on the East Coast Road. An adrenaline rush for youngsters, it is the top things to do in Chennai with friends. This is the backwater area of the mighty Bay of Bengal and is around 35 km away from the city center. There are around 15 row boats, 27-speed boats and pedal boats too.This boating spot is quite famous and more than 4000 people come here every weekend.
Ideal for: Friends and family relatives. You will love it here if you plan a Saturday or Sunday with your cousins.
Activity cost/Ticket fee: Varies, you can find the information online. But, they take INR 130 for 30 minutes of row boating.
Timings: 9.30 AM-6 PM
Location: East Coast Road, Muttukadu, Tamil Nadu 603103
Suggested Read: 14 Best Beach Restaurants In Chennai For A Dinner Date With Views
5. Trek Around Chennai For Adventure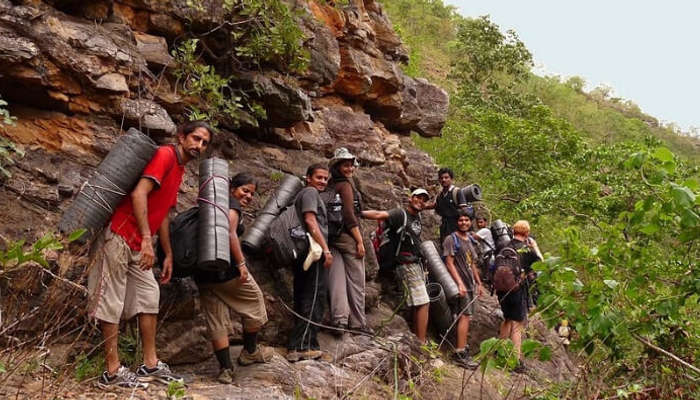 Looking for something adventurous? Try out the treks in Chennai! Chennai is a coastal city that has a lot to offer like scenic drives, sightseeing, adventure sports, etc. It also has quite a few trekking options too. There are different grades of treks that you can do in and around Chennai. The complete trek is based on the length of the trip and the place of choice. No mountain is not conquerable so get your boots on and go for that trekking expedition.
Ideal for: Adventurous, Great with family and friends too.
Activity cost/Ticket fee: Variable
Timings: It usually begins early in the morning around 6 AM.
Location: East Coast Road, Chennai.
Stay options: Camping at the site of trek
Suggested Read: 10 Most Haunted Places In Chennai
6. Queens Land: For The Fun Rides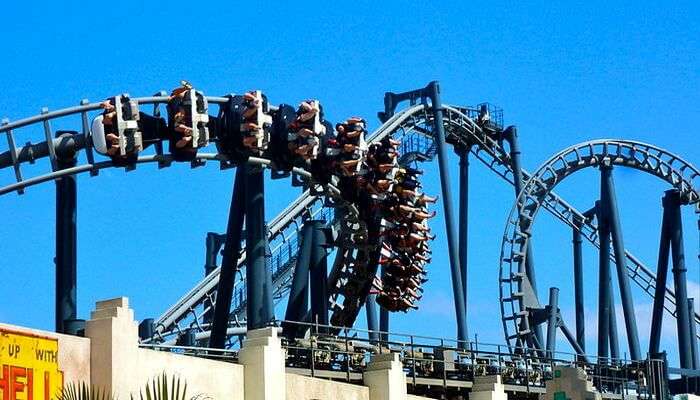 If you are into amusement parks, no matter how old you are, maybe you should consider taking some fun rides in Queensland which although is one of the best things to do in Chennai for youngsters but really does not have an age barrier. Spread over 70 acres this theme park is huge. It offers a total of 51 rides which include both the water rides as well as the land rides. You can do some crazy and thrilling stuff here and enjoy all the rides you can get. Freefall down a height of 150 feet, crash into cars and splash through water on twisters and slides are some of the major attractions. It's a splendid place for group outings and spend a fun day with family and friends. Open every day except Mondays.
Ideal for: Fun, you can plan a day with families or friends, etc
Activity cost/Ticket fee: INR 550 for adults, INR 450 for kids and no charge for children below 2 ft.
Timings: 10 AM – 6 PM. It is closed on Mondays
Location: Chennai-Bengaluru Highway, Palanjur, Sembarambakkam, Chennai, Tamil Nadu 600123
Suggested Read: 5 Homestays In Chennai For A True Tamilian Hospitality
7. IIT-Madras: Take A Nature Walk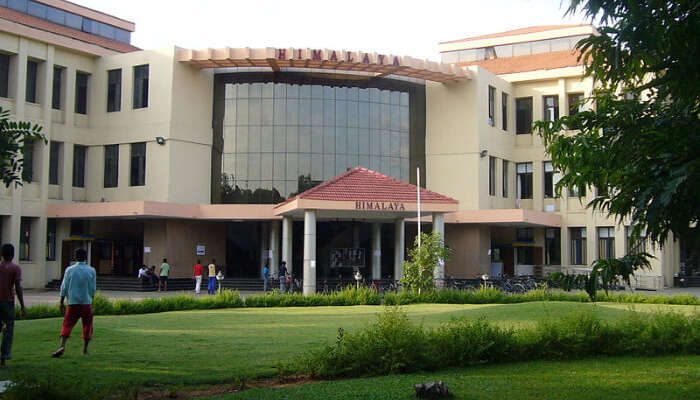 Do you like to take nature walks back at your place? Do you find it relaxing when you hear the birds chirping early morning? It's therapeutic, right? One of the best things to do in Chennai city is to take the early morning nature walk at IIT Madras. Though this institute has the best minds at work, it is great to see that they conserve and maintain a huge park under them. The campus was actually part of the Guindy National Park, and the vegetation here was tropical dry evergreen and thus, the tree does not shed leaves at all. There is a special deer park too where several spotted deer have been introduced into the campus in the park. There are more than 100s of varieties of birds and other aerial insects. If you are a bird watcher, then this place is heaven for you. There is a nature club of the college that strives and works towards preserving the park and also conserving biodiversity. They organize a few nature walks, bird watching, and some trekking expeditions too.
Ideal for: Calm activity, or a hangout date.
Activity cost/Ticket fee: free
Timings: timings of the university.
Location: IIT Madras, Chennai
Suggested Read: 19 Picnic Spots In And Around Chennai For An Extravagant Holiday Experience In 2020
8. Pondy Bazaar: Go On A Shopping Spree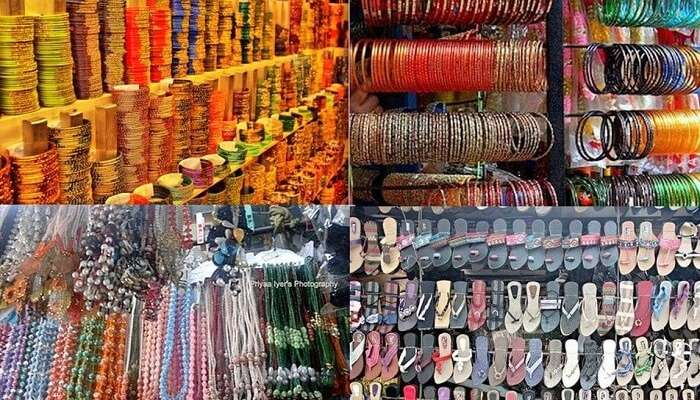 If you are wondering if you are out of some exciting things to do in Chennai, then you are wrong. You have every right to enjoy. Hence, go on a shopping spree in Pondy Bazaar. You can purchase anything from here be it jimikki kammal or the comfortable slippers. If you are someone who enjoys shopping, then you can check out different stores like Naidu Hall, Poonam and more. Shop ethnic stuff like bangles, bindis, hair clips or that perfect dupatta you wanted for your dress. Thus, Pondy Bazaar is for all ages and you can get anything that people want. Also, don't forget to taste that strongly brewed cup of coffee at Geetha Café. It is an absolute delight to be there! You can also shop at night and it is often viewed as one of the fun things to do in Chennai at night.
Ideal for: A fun day out.
Activity cost/Ticket fee: No activity cost.
Timings: 10 AM- 8 PM (though the market starts at 8 AM, things don't really start to kick off until 10 AM)
Location: Parthasarathi Puram, T. Nagar, Chennai, Tamil Nadu 600017
Stay options: Chennai
Suggested Read: 18 Famous Temples In Chennai That Are Artistic, Spectacular, And Divine
9. Birla Planetarium: Visit The Modern Planetarium Of India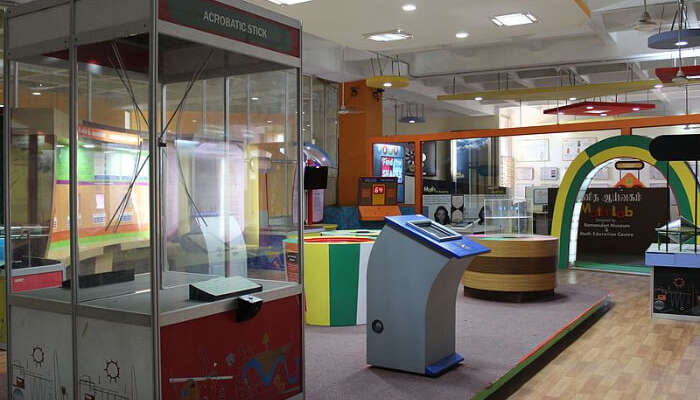 One of the best things to do in Chennai for youngsters is visiting Birla Planetarium which is the most modern planetarium in India. The planetarium is home to a fully computerized projector that portrays astronomical objects on a hemispherical dome. The Planetarium presents audiovisual programs on various themes in astronomy. Adjoining the planetarium is the Periyar Science and Technology Museum, which is of interest to students and other science enthusiasts.
Ideal for: A place to go with friends and family
Activity cost/Ticket fee: INR 45 for adults and INR 25 for children. You can view the Science Center, Planetarium, 3D Science Movie and Science Park.
Timings: 10 AM- 5 PM and is closed on national holidays only
Location: Gandhi Mandapam Road, Duraisamy Nagar, Kotturpuram, Chennai, Tamil Nadu 600025
Suggested Read: 19 Exquisite Beach Resorts In Chennai To Appease Your Coastal Cravings In 2020
10. National Art Gallery: Be Awestruck By The Art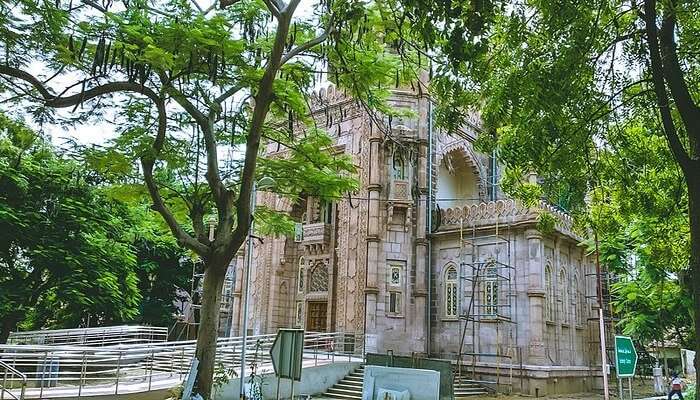 The National Art Gallery was built of sandstone in the year 1907 by T. Namberumal Chetty, earlier it was called as Victoria Memorial Hall as it was built during the Queen Victoria's Golden Jubilee in a particular Indo Saracenic style. Portraits of many British officers like Lord William Bentinck are also there in the Gallery and visiting the place is often accounted as one of the best things to do in Chennai.
Ideal for: People who love art. Visit with friends or family.
Activity cost/Ticket fee: INR 15 for adults and INR 10 for children.
Timings: 9 AM- 5 PM and is closed on national holidays and Fridays only
Location: Inside Government Museum Complex
Further Read: 16 Romantic Places In Chennai For A Quixotic Day Out With Your Love In 2020!
Thus, if you have even 2 days in Chennai, then don't miss these things to do in Chennai. It is always better to learn a little local language but it is manageable as most people do understand and speak English. The food here is awesome and any random tiffin center in the morning should serve you delicious breakfast, so don't forget to try that out as well and plan your trip to Chennai.
Frequently Asked Questions About Things To Do In Chennai
Q. What are the popular things to do in Chennai?
A. You can go around the Elliots Beach or take a walk in Marina Beach in the morning. Perhaps visit the Anna Centenary Library too. You can even go to Sabha hopping during the music season.
Q. What is Chennai known for?
A. Chennai is famous for a lot of things but it is quite famous for its temples. You have Kapaleeshwarar, Vadapalani Murugan Temple, Parthasarathy Temple, Asthalakshmi Temple, Thiruneermala Vishnu Temple, etc.
Q. Is Chennai worth visiting?
A. Yes, of course, it is visiting Chennai. Chennai is 378 years old but is still young in its spirit and culture. There are lots of places you can visit and explore this city.
Q. How can one spend 2 days in Chennai?
A. Travelers can visit Government Museum, Marina Beach, Sri Parthasarathy Temple, Elliot Beach, MGR Memorial, San Thome Basilica, Birla Planetarium to see in Chennai.
Q. Is Chennai a safe place to visit?
A. Chennai is relatively safe for tourists and the most common types are thefts. So the level of crimes is moderate.
Q. Which is the richest area in Chennai?
A. Boat Club, Poes Garden, East- Coast Road, Nungambakkam, Velachery, Adyar, Gopalapuram and OMR.
Q. What is Chennai Famous Food?
A. Pongal is the most famous food in Chennai. There are other must-try items such as Dosa, Chicken 65, Samosas, etc.
Comments
comments