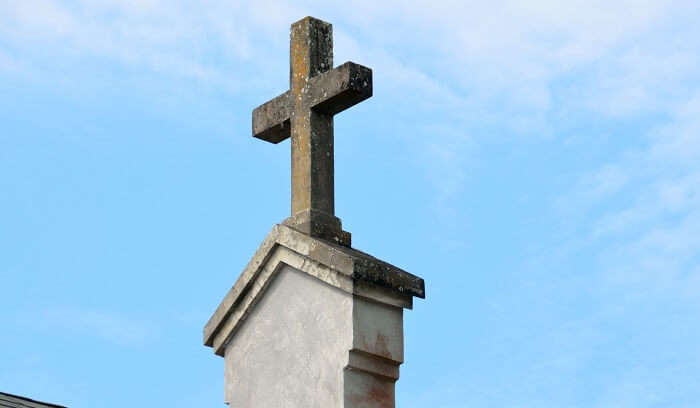 Trivandrum is a place with numerous natural wonders. There are various tourist sites, including beautifully designed palaces, sacred temples and churches, incredible museums, mesmerizing beaches making this place a wonderful city and loved by all people around the world. Paying homage for holy places renders a pleasurable experience and churches in Trivandrum are no exception. There are various churches in this city of Kerala and each of them is worth exploring owing to their magnificent architecture as well as interesting historicity.
Top 15 Churches In Trivandrum
Listed below are some of the best churches in Trivandrum that will make your vacation here fulfilling, as you'll get to undergo an enlightening experience.
1. Madre De Deus Church

Mother of God Church located in Vettukad is a favorite church for many people and its wonderful construction is spoken around the globe. All three entries are the same and it is fully made with wood. Madre de Deus Church is an excellent place to visit even if people come under any other religions.
Address: Veli Shanghumugham Road, Balanagar, Vettukadu, Thiruvananthapuram, Kerala – 695021
Open Hours: 06 am – 07:30 pm
Closed days: Open on all days
Suggested Read: 21 Hill Stations Near Trivandrum That Will Excite You To No Limits
2. CSI Christ Church

Church of South India Christ Church located at Palayam is a magnificent building, constructed in the Gothic style with pleasing stained glass windows. Windows present in the wall tells about twelve disciples and others associated with Jesus's life. All churches in trivandrum are neatly maintained and here also everybody can expect cleanliness which can be done by great efforts of vicars.
Address: Mahatma Gandhi Road, Opp Legislative Assembly, University of Kerala Senate House Campus, Palayam, Thiruvananthapuram, Kerala- 695033
Open Hours: 07 am – 07 pm
Closed days: Mondays and Tuesdays.
3. Lourdes Syro Malabar Forane Church

The beautiful white Lourdes Malabar Forane church is noticeable one to people who cross that location. It is well known for its amazing atmosphere and wooden construction in interiors is allowed to frame the gorgeous altar. In Kerala, brotherhood and peace are the part of a culture where Christmas is celebrated grandly.
Address: NH 47 Near Sisi Mall, PMG, Thiruvananthapuram, Kerala- 695004
Open Hours: 07am – 04 pm
Closed days: Open on all days
Suggested Read: 6 Picnic Spots Near Trivandrum That Are Perfect To Get Closer To Mother Nature
4. St. Thomas Roman Catholic Latin Church

Thomas Catholic Latin Church is an extraordinary one, people must visit at least once in their lifetime. The beach is nearby to the church adding a nice-looking view to this Latin Church. The architecture takes place in Catholic Latin is adorable and definitely, it is one of the stunning churches in trivandrum.
Address: Veli- Perumathura Road, Veli, Thiruvananthapuram, Kerala – 695021
Opening Hours: 06:30 am – 06 pm
Closed days: Open on all days
Suggested Read: 34 Places To Visit In Trivandrum That'll Give You An Insight Into The Cultural Heritage
5. Holy Cross Church

It is a winsome church for the people who like to have a personal prayer. Holly church gives a serene atmosphere for Christian worship. Awesome ambiance and spacious construction make this church as one of the top churches in Kerala. The interiors are designed fantastically and the prayer hall present in it will surely take people to experience surprise.
Address: 29, Sree Nagar Road, Muttada, SREE Nagar, Paruthippara, Thiruvananthapuram, Kerala- 695025
Opening Hours: 06:30 am – 05 pm
Closed days: Open on all days
Suggested Read: 5 Best Cottages In Trivandrum That Make The South Indian Escape More Fun!
6. St. Therese Of Lisieux Roman Catholic Church

The church is very big and amidst all extraordinary amenities with appealing arts of Christianity. Especially the interior design of this church makes people click good snaps here. Being a spacious church, it attracts many tourists to visit here often.
Address: Sreekariyam- Kulathoor Road, Manila, Thiruvananthapuram, Kerala- 695583
Opening Hours: 24 hours
Closed days: Open on all days
Suggested Read: Shopping In Trivandrum: 10 Places To Shop At This Gorgeous City
7. World Impact Community Church ( WICC)

It is not just a holy Church, but also acts as a home to many people. The beguiling place to worship God in spirit and it is the perfect destination to spend a wonderful time with dear ones. WICC is placed among the best churches in trivandrum and people can make many memorable things here with colorful landscapes.
Address: Mythri Nagar, Chittazha, Thiruvananthapuram, Kerala- 695588
Opening Hours: 09:30 am – 05 pm
Closed days: Mondays
8. Pilgrims Highland Church

Many visitors want to know about the fun and exciting things involved nearby Pilgrims Highland Church. This trivandrum church gives a way to relax and refresh after a busy day. In which people can experience a memorable time with their kids and family. This church must be visited during vacation due to its historical significance and magnificent architecture.
Address: 6th Floor, Ed Heights, NH 47, Patton, Thiruvananthapuram, Kerala – 695004
Opening Hours: Sundays 08:45 am – 11 am
Closed days: Remains closed on rest days.
Suggested Read: 12 Homestays In Trivandrum To Experience The True Traditions Of Kerala!
9. Carmel Hill Monastery Roman Catholic Latin Church

Carmel Hill Monastery is the oldest church and everyone can find peace of mind here. It is one of the great as well as must-visit churches in trivandrum. Ample parking areas help visitors in many ways and this church is fully taken care of by Roman Catholic Monks. People from any part can come here to get blessings and to spend their precious time in serenity and peace. This beautiful building will wonder everyone and also give all the reasons to visit again.
Address: GHSS, Pangode Road, Opp Cotton Hill, Cotton Hill, Vazhuthacaud, Thiruvananthapuram, Kerala- 695014
Opening Hours: 6 am – 8 pm
Closed days: Open on all days
Suggested Read: 10 Best Hotels In Trivandrum For A Serene & Peaceful Getaway
10. St. Andrew's Latin Catholic

It belongs as the best hangout place to visit with family during weekends. Excellent interiors with serene atmosphere assist people to pray without disturbance. St. Andrew's is an older church with high spires and also visitors can enjoy golden sand beaches nearby to rejuvenate them after complete worship. This is one of the famous names on the list of exotic churches in trivandrum.
Address: St. Xavier's College, Veli – Perumathura Road, P.O. Thiruvananthapuram, Kerala- 695586
Opening Hours: 8:30am – 05pm
Closed days: Open on all days
11. Cornerstone Community Church

It is a traditional monastery where people can learn Christian mysticism and spirituality. This church is a better place for good confession whenever people want. It showcases some unique architecture, so pay attention towards Cornerstone to cherish a divine experience. One can soak in the beauty of nature and worship God at the same time in this church.
Address: Pothujanam Lane, Opp AJ Hall, Friends Nagar, Kumarapuram, Thiruvananthapuram, Kerala- 695033
Opening Hours: 9 am – 6 pm
Closed days: Sundays
Suggested Read: 15 Amazing Things To Do In Trivandrum For A Thrilling Vacation
12. Ebenezer Marthoma Church

Ebenezer church in Peroorkada is one of the graceful churches in trivandrum. Great white color walls with the painting of Jesus Christ on top can give a fantastic look for the visitors. This church is belonging to one of the famous tourist spots in Trivandrum, Kerala. This church provides a mesmeric view of greenery surrounding and a nice-looking place is surely a bonus for tourists who visit here.
Address: Pipeline Road, Samithy Nagar, Peroorkada, Thiruvananthapuram, Kerala- 695005
Opening Hours: 9am – 5pm
Closed days: Open on all days
13. CSI Mateer Memorial Church

This is one of the ancient churches in South India opened for public on December 1, 1906, and it is a built-in style of simple HallenKirche. CSI Mateer popularly called as LMS Church, in which construction made with granite and roof supported by the Gothic arches. This church opens on every day and hosts social events as well as organizes different activities on certain days. This sacred church with woods, glass artwork and stonework is enough to attract visitors who visit Trivandrum.
Address: Palayam Airport Road, Opp CoOperative Office, LMS Compound, Palayam, Thiruvananthapuram, Kerala- 695033
Opening Hours: 9 am- 6 pm
Closed days: Sundays
Suggested Read: 8 Parks In Trivandrum That Are A Must Visit On Your Next Vacay!
14. St. George Orthodox Syrian Church

This church is considered as the most holy place and it helps people to learn a lot of new things for life. It is an elegant location situated at the heart of the city. The church of St. George Orthodox Syrian is the only orthodox cathedral church in Thiruvananthapuram. The surreal beauty and spectacular grandeur make this church liked by the numerous tourists in the country.
Address: M.G Road, Syrian Church Road, Spencer Junction, Palayam, Thiruvananthapuram, Kerala- 695034
Opening Hours: 7am- 4pm
Closed days: Mondays, Tuesdays, Thursdays.
15. Life Fellowship Church

Life Fellowship Church, Trivandrum is a non-denominational church and one of the popular pilgrim centers for the religion of Christians. This church is committed to equipping people to grow into the fullness of Christ via the holy spirit. People from all backgrounds are heartily welcome here to tell one glorifying word Jesus Christ. The colonial architecture and beautiful constructions are highly admirable, making this one of the excellent churches in trivandrum, Kerala.
Address: House of Prayer, Tilak Nagar, Parottukonam, Thiruvananthapuram, Kerala- 695015
Opening Hours: 9am- 5 pm
Closed days: Open on all days
Further Read: 26 Beaches Near Trivandrum That Will Make Anyone Say Beach Please
Whether it may be soul-soothing prayers, feast or festivals, churches in trivandrum are the best to visit for many reasons. A holiday in Trivandrum will definitely be a great experience owing to this spiritually enriching experience. Whether you are traveling with your family, friends, or are all alone, a visit to these churches will be a great idea.
For our editorial codes of conduct and copyright disclaimer, please click here.
Frequently Asked Questions About Churches In Trivandrum
Which is the largest church in Trivandrum?

St. George Step Malabar Forane Church is said to be the largest church in Trivandrum, Kerala. Locally it can be called Edappally church.

What is popular in the Trivandrum for shopping?

Not only is it famous for tourists spots and churches, but also acts as a popular shopping destination. Trivandrum is mainly famed for handloom fabrics, brass carving, wood, and spices.

What is a great time to visit Trivandrum?

The month of October to February is the very best time to make a visit on Trivandrum.

How many religions are available in Trivandrum, Kerala?

There are totally three religions living in the state of Kerala. They are Hinduism (56%), Christianity (19%) and Muslim (25%).

What is the popular food in Trivandrum?

People in Trivandrum mainly like to have kinds of seafood, burgers, Malabar fish curry, desserts and more. Another and most famous thing in Trivandrum is banana chips.

What makes Trivandrum so beautiful?

Trivandrum is the alluring and beautiful evergreen capital city in Kerala and a favorable climate throughout the year in this city makes this a fantastic destination.